Across any desert from the Mojave to the Colorado Plateau, parts of the soil are covered with a black, clumpy crust that resembles mold. But this organic layer, called cyanobacteria, is actually one of the oldest forms of life and has an essential role to play in resisting erosion, absorbing and storing water, and fostering growth of other organisms. Even just one footstep can make a big impact; many footsteps can be devastating. 
In 2020, a record number of people found solace on public lands: 8.1 million more people in the U.S.  hiked and 7.9 million went camping than in 2019, many of them first-timers, according to Outdoor Industry Association. And as more people continue visiting outdoor recreation areas, it's crucial to be aware of the effects we can have on the environment and its vital resources like cryptobiotic soil in order to preserve it for the future.
Here are the ways recommended by outdoor experts to responsibly take to the trails—in national parks, in your neighborhood, and anywhere else outdoors—so you can protect and respect the planet, the people who live there, and other visitors enjoying the space.
Get familiar with Leave No Trace principles.
Incorporated as a nonprofit in 1994, the Leave No Trace Center for Outdoor Ethics provides a framework for people wanting to recreate responsibly outdoors. The center established seven principles for reducing harm and preserving wilderness that can be applied anywhere outside, not just in the backcountry:
Plan ahead and prepare.
Travel and camp on durable surfaces.
Dispose of waste properly.
Leave what you find.
Minimize campfire impacts.
Respect wildlife.
Be considerate of other visitors.
These principles are not regulations, only guidelines. But as the National Park Service puts it: "They are guidelines meant to help wilderness users make informed decisions in the wilderness so that they may leave the area as beautiful and as natural as they found it."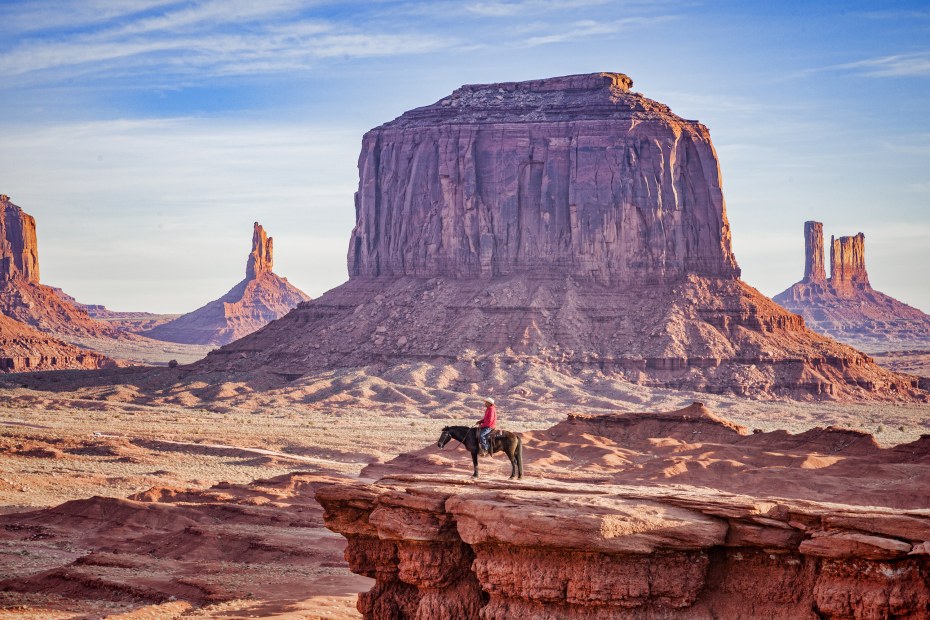 Honor the land and Native people.
Whether you're visiting a local trail, a national park, or a remote area, it's a responsible practice to acknowledge the Indigenous peoples of the land and their preservation practices. Jordan Marie Brings Three White Horses Daniel, a California-based professional runner and founder of Rising Hearts, says that by doing so, you're honoring those who came before you, understanding the land's history and foundation, and gaining a greater appreciation of where you're visiting. 
"Everyone who did not originate on these lands are guests," Daniel says. "Being a fourth generation runner and an Indigenous person, I've been learning more about the proper ethics and protocols. I just see it as my opportunity to gain a deeper appreciation for the lands and the original caretakers of those lands."
Do a bit of research into the Indigenous history of the area to know what to expect and how to honor their wishes. For example, in Moab, Utah, and across other parts of the West, visitors can find Native petroglyphs and other archeological formations. It is illegal and irresponsible for anyone to damage, let alone touch, the art and formations because they're so fragile and sacred.
Daniel created a tool kit of resources where people can find out more about the Indigenous land they're recreating on. She recommends downloading the NativeLand app or texting your zip code to 907-312-5085 and a bot will respond with information about some of the native peoples of the land. You can also reach out to cultural centers such as California's Native American Heritage Commission to learn from Indigenous perspectives and support those organizations.
Pack out what you bring in, and leave the rest.
Regardless of whether you're backpacking or picnicking, you'll likely be bringing gear, food, water, and other waste to the wilderness area. All items should also come back with you. Bring along a bag to collect your trash and recycling as well as other pieces of litter you find on the trail. 
"By littering or even doing something as simple as leaving apple cores around, we're fundamentally changing the ecological makeup of that area," says Chris McCaffrey, a professional mountain guide in Alaska and Colorado with formal Leave No Trace training. "If you leave a plastic wrapper on the ground and the bird eats it, the bird is probably going to die." 
Inversely, anything that's already part of the environment should stay there, from rocks to sticks and leaves. These natural items provide resources for wildlife living there, so let them be.
Be extremely cautious about fire.
Much of the West is experiencing extreme fire risk year after year, and campfires and other flammable items can be major hazards. Know before you go what areas are closed and whether an area is under a fire restriction. Restrictions and bans vary by place, so check with the park agency, county, or city before igniting a stove or a campfire.
"Local, state, and federal fire agencies will often have fire danger ratings for a given area," says Cody Bradford, an American Mountain Guides Association certified rock guide in the West. Check the National Weather Service fire danger forecast before embarking on your trip. Days with a "Red Flag Warning" mean the danger for fires is very high and extreme caution is required.
If campfires are allowed and you want to have one, plan to buy firewood from or near the area where you're camping. Many parks, including most national parks, do not permit you to use wood that you find around the park, even for kindling. Keep the fire to a manageable size, and never leave it unattended. Always have a bucket of water nearby, which you can use to fully extinguish the fire once it has burned to ash. Drown all the embers until the hissing sound stops, then mix with a shovel or a stick into a slurry. Learn more about fire safety and best practices from Smokey Bear and Recreate Responsibly.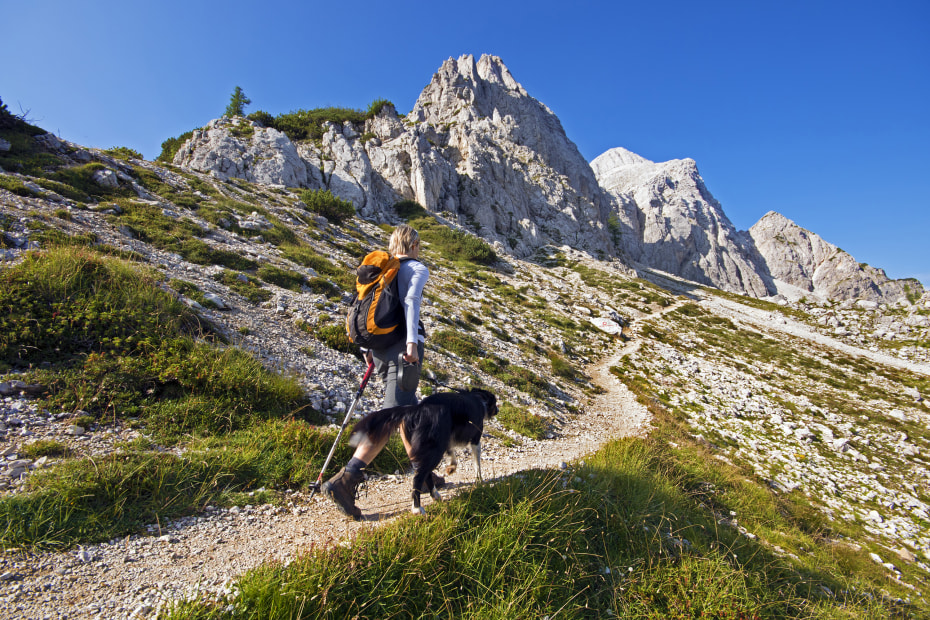 Tread carefully with dogs.
Pets can be great outdoor adventure buddies, but they aren't allowed everywhere and they can also impact the environment. "A leashed dog will inevitably visit the vegetation on the sides of the trail to pee, chase a chipmunk, poop, etc.," says Bradford. "An off leash dog will have an even greater impact, especially if they love to chase things. Animal habitat will be impacted, other people may be fearful of dogs, and precious vegetation may be uprooted."
Here are a few considerations:
Check the regulations in the area to determine whether you need to follow leash laws or keep your dog at home altogether.
Pick up after them, and dispose of their excrement off the trail in a proper garbage can. Carry it out with you; don't leave it in a bag along the trail for someone else to pick up or for you to grab on the way back to the trailhead.
Keep your dog from venturing off trail, which can lead to hazards like falls off ledges or into water, run-ins with wildlife, and other injuries. Their footsteps and excrement can alter the landscape, especially when you're not monitoring them.
Barking can bother other visitors in the area, so consider your own dog's behavior around people, wildlife, and other distractions.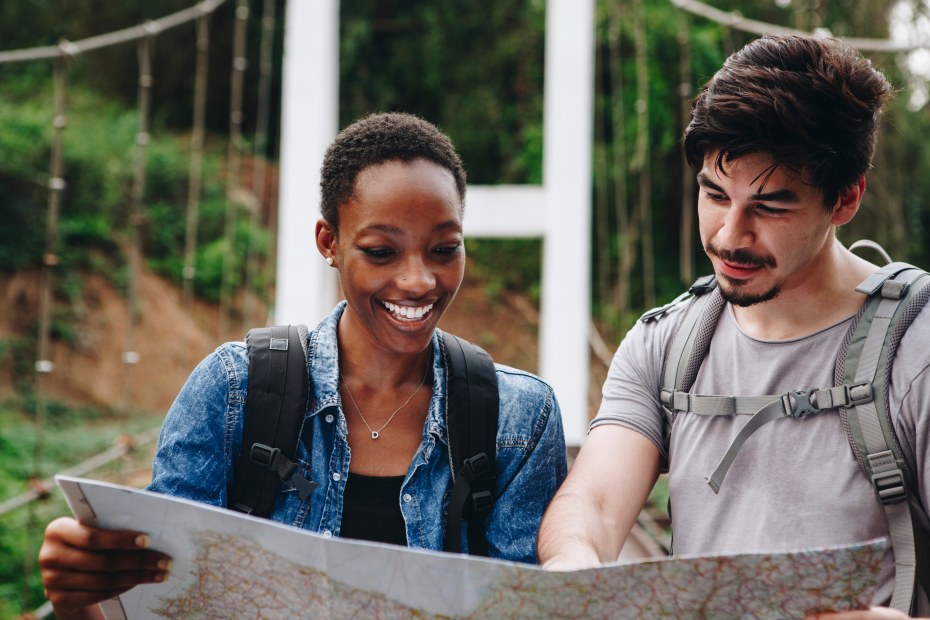 Follow rules for parking, permitting, and staying on trail.
Recreating responsibly means respecting and following some basic rules, and by doing so, you're also respecting your fellow outdoorists. Some recreation areas have begun issuing limited permits for certain activities, such as building a beach fire at Point Reyes National Seashore, rafting in the Grand Canyon, or hiking to the Wave formation in Arizona. Permits and lotteries are established to help mitigate safety factors, overcrowding, and overuse.
"In many instances, they serve as a way to know who you are, where you are going, and when you are expected to return, which has saved many lives in the past," Bradford says. "Often, permits are needed to maintain a wilderness experience for more people."
While parking lots at trailheads don't necessarily require permits—though some may require fees—be mindful about where you're parking. Stick to designated parking spots, park within the lines, and abide by signs that restrict parking along the road, in pullouts, or in undesignated spots.
The same goes for your footsteps. Stick to the trails or spots meant for activities, and look for signs that designate restoration or restricted areas. Remember, even one footstep can affect an ecosystem.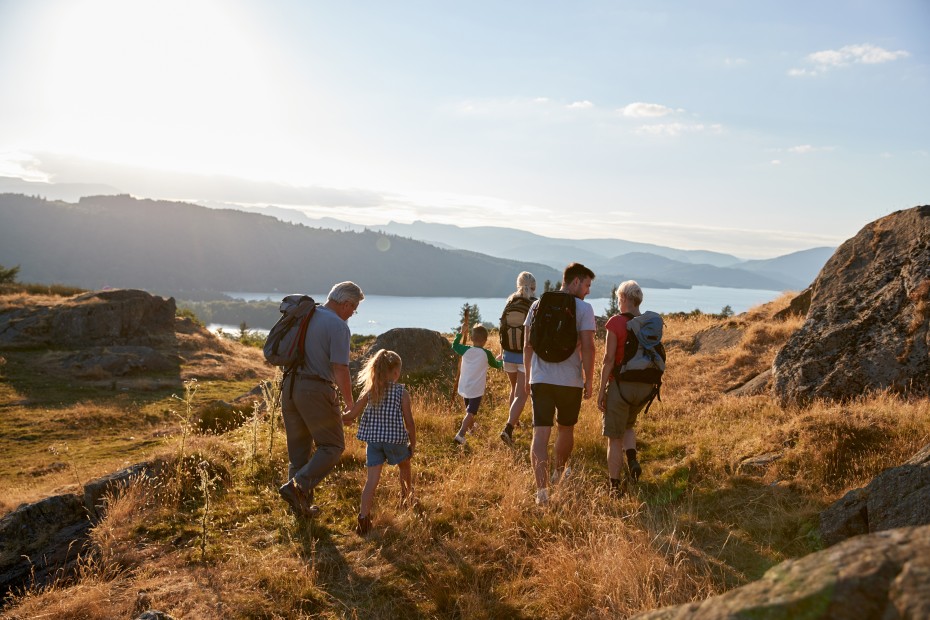 Teach the next generation of land stewards.
Kids are Mother Nature's future protectors. Exposing them to the outdoors and emphasizing the importance of taking care of their environment will inherently lead them to become stewards of the land, McCaffrey says. It's how he developed his own appreciation for the outdoors. 
"It's really difficult to get a kid or anyone to truly care about protecting a place unless they have some sort of love or connection there, and it's really hard to get that if you've never experienced it," he says. 
Education doesn't have to take place on a grandiose mountaintop. Start in your backyard or your city by observing nature with your child, sharing the aforementioned principles with them, and talking to them about why they're important.