If fresh air, nature, and wide open spaces have provided you a desperately needed respite over these past few years, you're not alone. Last year, national parks saw 297 million visitors, and many beloved parks—including Arches, Grand Teton, Yellowstone, and Zion—blew past their previous visitation records. To both preserve natural resources and quell the recent overwhelming amount of visitors at popular parks in the West, many sites have introduced reservation systems that require visitors to book entry, permits, or campsites ahead of time.
Some systems are temporary as popular parks seek more permanent solutions. However, many reservation systems—such as at Haleakalā and Muir Woods—are expected to remain as they are. Here's what you need to know before planning your next trip to a national park or monument.
Yosemite National Park in California
For a second year, an entrance reservation is required for those driving into Yosemite between 6 a.m. and 4 p.m from May 20 to September 30. Seventy percent of reservations for all dates will be available on recreation.gov or over the phone at 877-444-6777 on March 30. The remaining slots will be available seven days before the arrival date.
Plan ahead because spots are booked almost immediately. However, if you have lodging, camping, or in-park vacation rental accommodations or a wilderness permit, you do not need an additional reservation. Bring your photo ID, proof of reservation, and either a Park Pass or $35 entrance fee.
Muir Woods National Monument in California
Back in 2018, Muir Woods started requiring year-round parking and shuttle reservations due to limited parking and high visitation. You can reserve your spot up to 90 days in advance (released on a rolling basis) at gomuirwoods.com or by calling 1-800-410-2419. A limited number of reservations are released five days in advance. Parking costs $9 and a shuttle seat costs $3.50 per person over 16.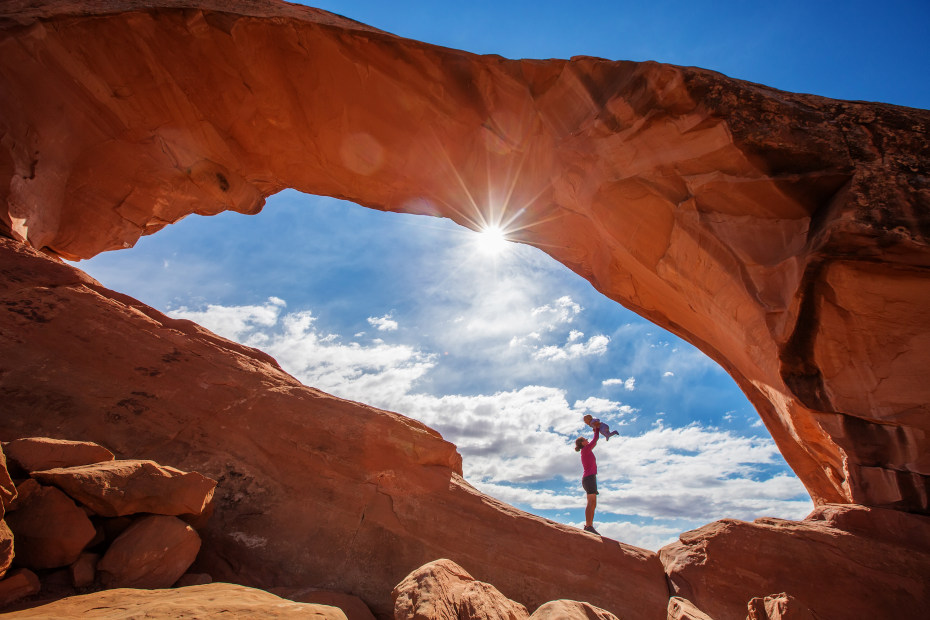 Arches National Park in Utah
One of the most visited parks, Arches is introducing a temporary timed-entry system for all day-use visitors entering the park between 6 a.m. and 5 p.m. from April 3 to October 3. This pilot is just one of several possible solutions for long-term crowd management.
Before arriving, make reservations either online or over the phone. Starting the first of every month, you can book your visit three months in advance. Plus, a limited number of next-day tickets will be released daily at 6 p.m. mountain time. You'll secure your timed entry ticket with a $2.00 non-refundable reservation fee. Once you arrive, use your Park Pass to enter or pay entrance fees of $30 per vehicle or $80 for an Annual Pass. Remember to bring a photo ID.
Timed-entry tickets are not required if you already have an academic fee waiver or a camping, backcountry, climbing, Fiery Furnace, or special use permit. Those permits and campsites can be reserved up to six months in advance.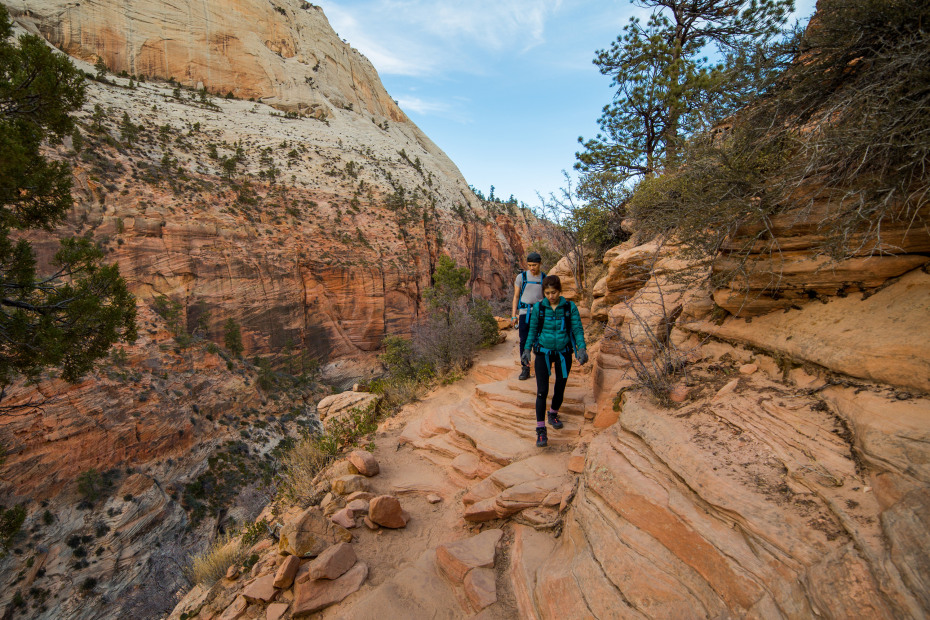 Zion National Park in Utah
Starting April 1 as a pilot program, visitors to the cliff-edge Angels Landing must enter a permit lottery 2-3 months in advance at recreation.gov for a non-refundable application fee of $6. Time windows for starting the hike at the Grotto include pre-8 a.m., 8 a.m. to 11 a.m., or after 11 a.m.
Should you be selected, the National Park Service will email someone in your group to issue the permit, which costs $3 for each person registered. You can also apply for a limited number of day-before permits every day between midnight (12:01 a.m.) and 3 p.m. Mountain Time. Don't forget to bring a printed or downloaded permit with you on the day of your hike.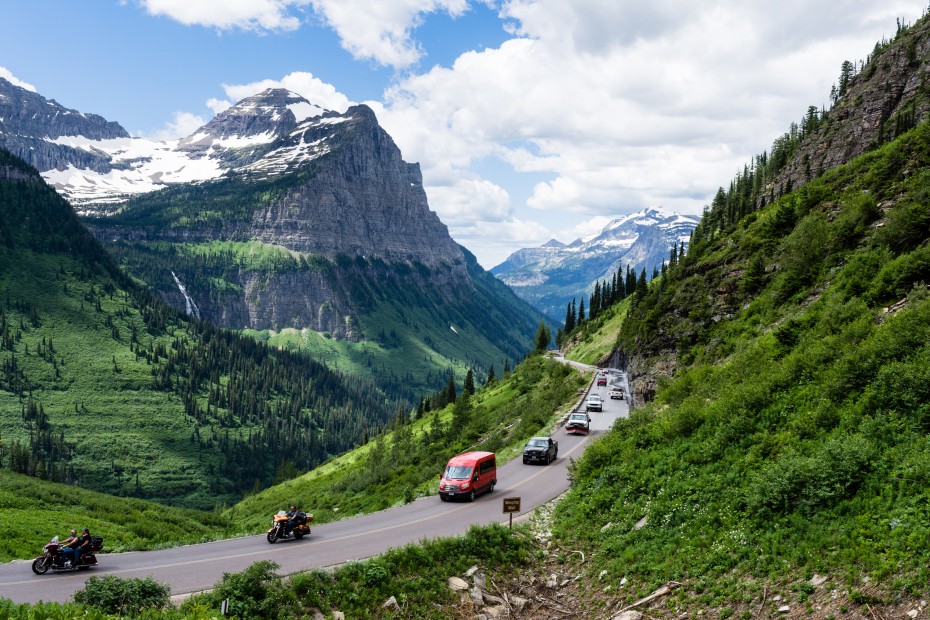 Glacier National Park in Montana
With more than 3 million visitors every year, Glacier is piloting a vehicle reservation system for the park's Going-to-the-Sun Road corridor and the North Fork area. Reservations are only required for these two areas May 27 through September 11. Tribal members, land owners, and visitors on bike or foot do not need reservations.
For both areas, vehicle reservations are released on a rolling basis 120 days in advance of the effective date online at recreation.gov or over the phone at 877-444-6777. A portion of reservations are also released at 8 a.m. Mountain Time one day in advance. Going-to-the-Sun Road corridor tickets are good for three consecutive days, whereas North Fork area reservations are valid for one day. Each has a $2 processing fee.
For Going-to-the-Sun Road, reservations are not needed if you already have lodging, camping, or commercial tour permits inside the West, Camas, and St. Mary entrances. And for North Fork, wilderness camping permits and day-of camping accommodations serve as a reservation.
Haleakalā National Park in Hawaii
The only time visitors need a reservation in Haleakalā National Park is to access the summit during the sunrise hours of 3 to 7 a.m. This system was implemented in February 2017 to help prevent congestion.
Reservations are released online at 7 a.m. Hawaii Time 60 days in advance, but they often sell out within fifteen minutes. A portion of reservations are also released online 2 days in advance at 7 a.m. Hawaii time. Reservations can only be made through recreation.gov.