No doubt about it, Arizona is one of America's most photogenic—and photographed—states in the country. Its raw beauty and natural attributes are unsurpassed. But even when the scenery is beyond compare, great photos don't take themselves. Whether you're using a phone, a point-and-shoot, or a professional-grade camera, you'll get the best photos by keeping in mind the scenery and implementing a few tricks of the trade. 
Northern Exposure
National parks and monuments all provide great scenic overlooks to help you take the best photos possible. Monument Valley and Canyon de Chelly provide opportunities to enter the wilderness without too much stress or strain. Join a Jeep or photo tour, or embark on a self-guided drive or walk, such as the 2.5-mile superscenic trail down to the White House Ruins in Canyon de Chelly. You'll encounter timeworn rock formations, orchards, and ancient ruins.
At the Grand Canyon's South Rim, Yavapai Point, Desert View Watchtower, and Hopi Point are all camera-worthy. But since the South Rim is perennially popular, you may want to head north instead. (Check ahead for seasonal closures.) Both Horseshoe Bend and Toroweap (northwest rim) provide ideal photo locales. Fortunately, no matter which direction you face, you're sure to be inspired!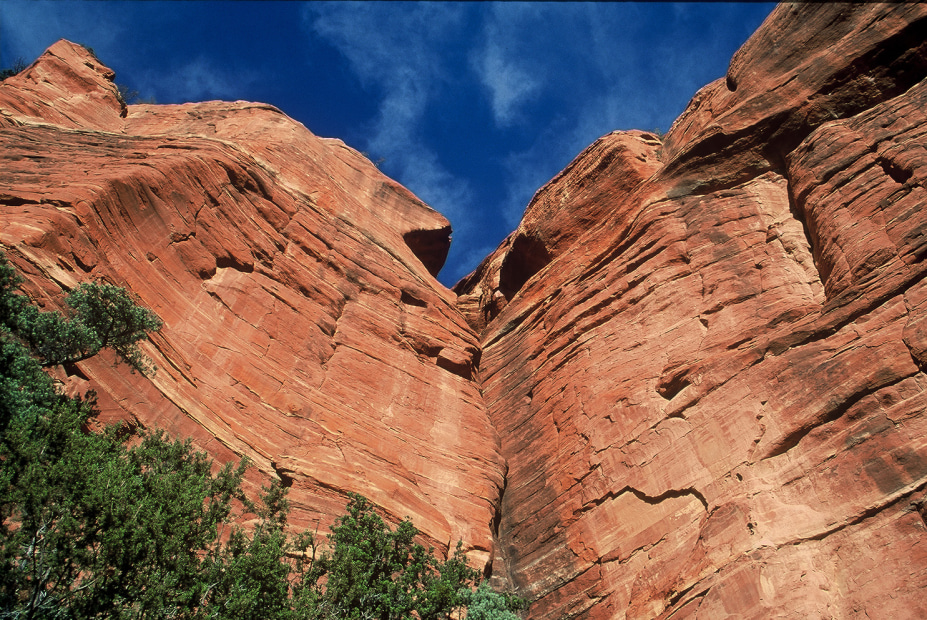 Scenic Sedona and Holbrook
There are many reasons to visit Sedona. Perhaps you're in search of a spiritual journey, an outdoor adventure, or an artistic pursuit. No matter what path you're on, bring your camera, as Sedona's scenic wonders are awesome, grandiose, and then some. Consider embarking on a scenic Jeep tour or stepping onto one of many well-marked Sedona hikes. Some of the best places to point your camera in red rock country include Crescent Moon Picnic Site (for quintessential views of Cathedral Rock and Buddha Beach), Bell Rock, the Amitabha Stupa, and Airport Mesa.
To see Sedona's famous red rocks from a different perspective, try photographing them from above. Look for a hot air balloon service that has permits to fly directly over Sedona's red rocks. If you have a DSLR with interchangeable lenses, bring a wide-angle/zoom (such as a 18mm–200mm) to better capture the expansive landscape. When you're back on the ground, don't forget to get in close to the area's unusual plant life. It's all about varied vantage points.
Another great place to photograph is Holbrook. If you're planning to visit the Painted Desert and Petrified Forest, you may want to take a quick side trip to this funky town, which boasts giant dinosaur sculptures and the Wigwam Motel with rooms shaped like teepees and classic cars in the parking lot. Old Route 66 runs straight through town, taking you back in time for at least an hour or two. The hardest part is deciding what to photograph first.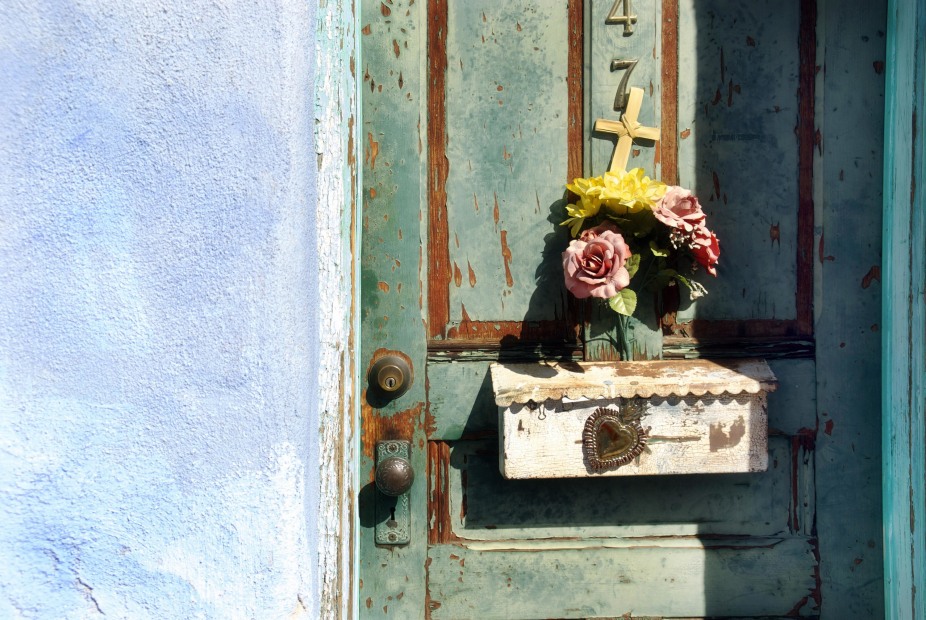 Tucson and Southern Arizona
While in Tucson, stroll through its colorful downtown neighborhoods. The Barrio Viejo (Spanish for old quarter or town) and El Presidio neighborhoods comprise the largest collection of 19th-century adobe buildings in the U.S. and boast unique history and character. Explore on foot so you can photograph the hand-painted murals, historic architecture (such as the Teatro Carmen, one of Tucson's first theaters showcasing dramatic works in Spanish), and brightly painted buildings. Look up. Look down. Get in close. Turn your camera sideways. Focus on small details—meticulous metal work on a doorknob or faux flowers popping out of a mailbox—as well as the bigger picture, like a row of white houses with quirky street lamps.
Tips to Get the Best Shot Anywhere
Many novice photographers believe a bright, sunny day is ideal for taking pictures. In fact, it's just the opposite. Bright sun tends to wash out your subject, producing a lackluster image. A sky bursting with billowing clouds and inclement weather adds excitement and provides better color saturation. For instance, it's oh-so-hot in Tucson and Phoenix during the summer months, but it's also monsoon season, which translates to cloud formations, thunder, lightning, and fast and furious torrents of rain.
You'll want to stay safe and dry during any storm, but before and after a downpour are great times to photograph giant cactus in the Saguaro National Park or Desert Botanical Garden for the natural "special effects." Think about light, texture, color, form, and composition. When in doubt, take the shot—more than once—from as many different angles as you can.
Sunrise and sunset are often the best times of day for photography. The golden light that hits a landscape illuminates all its magnificent features. Sunsets, for the most part, are more spectacular after a storm—or any evening when there are scattered high clouds to reflect the light.
Don't forget to stick around after the show is over. About 20 minutes after the sun has set, there's often an afterglow, which can be even more dramatic than the sunset. Since the light will be low during these hours, and you'll need a longer shutter speed, consider using a tripod to ensure your images are sharp. Don't own a tripod? Then steady your camera on a rock, fence, or other stable object