Swiss Alps
The Journey: From the Swiss Alps at St. Moritz, Switzerland to Tirano, Italy.
Vistas & Views: Cross 196 bridges while passing rugged peaks, cascading waterfalls, and blue-gray glaciers; end amid sun and palm trees.
What's Onboard: The route of the bright-red Bernina Express has earned Unesco World Heritage status for its gorgeous landscapes, seen via panoramic windows.
Don't Miss: Traversing the impressive Brusio spiral viaduct before circling back to travel under stone archways.
Off Track: In summer, reach mountain trails via chairlifts and cable cars at St. Moritz ski resort.
Trans-Siberian Route: China to Russia
The Journey: From Beijing to Lake Baikal on the epic Trans-Siberian route.
Vistas & Views: A spectacle of rolling hills, yurts, and Mongolian horsemen gives way to the crystal clear waters of Lake Baikal.
What's Onboard: Enjoy caviar and vodka tastings in the panoramic lounge and relax in your private compartment aboard the Zarengold train.
Don't Miss: A picnic on the banks of Lake Baikal, the oldest and deepest freshwater lake on the planet.
Off Track: Fly to St. Petersburg to tour the Hermitage Museum and Peter the Great's opulent Summer Palace.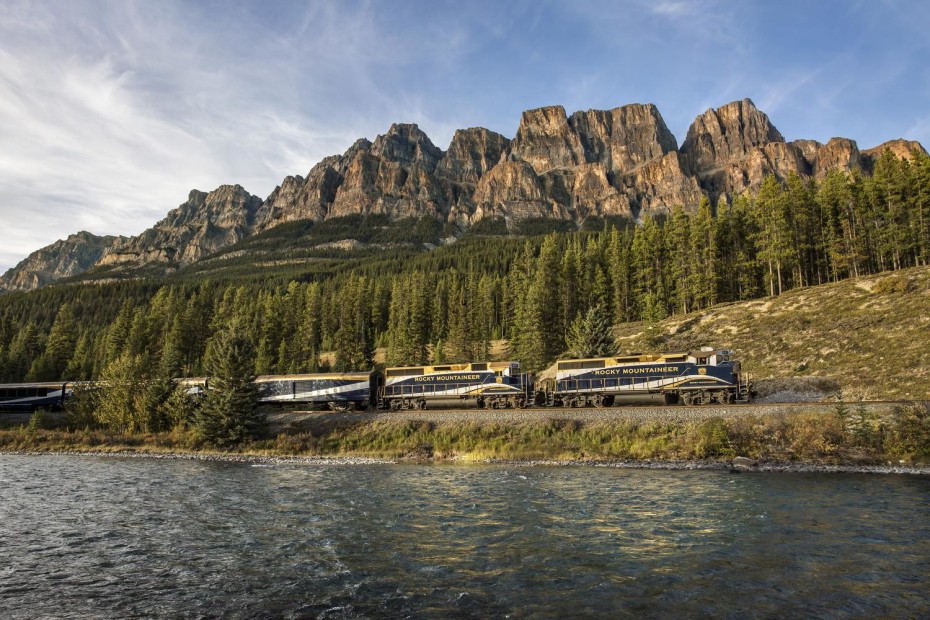 Canadian Rockies
The Journey: From Vancouver, B.C., to Jasper, Alberta.
Vistas & Views: Black bears rest in treetops, elk venture close to the tracks, and eagles soar above the mountainous landscape.
What's Onboard: With the Rocky Mountaineer's GoldLeaf Service, feast on fresh meals in the elegant, lower-level dining room, then ride up top under the dome.
Don't Miss: Snapping photos of snowcapped Mount Robson, the Canadian Rockies' highest peak, from open-air platforms.
Off Track: Ride the Jasper SkyTram up Whistler Mountain for birds-eye views of six mountain ranges.
New Zealand's South Island
The Journey: From Christchurch on the island's east coast to Greymouth in the west.
Vistas & Views: Cross farmlands on the Canterbury plains, roll through tunnels under the rugged Southern Alps, and emerge in a lush rain forest.
What's Onboard: The TranzAlpine narrow-gauge train features an open-sided carriage for picture taking and fresh mountain air.
Don't Miss: Arthur's Pass, at 2,418 feet, is the South Island's highest train station.
Off Track: Cruise Milford Sound to see the natural wonders of Fiordland National Park.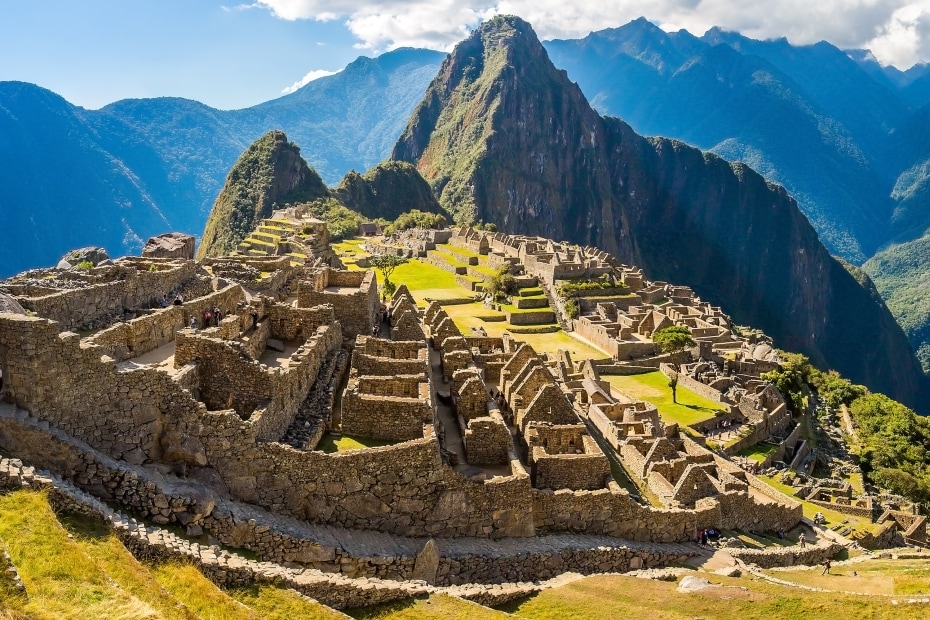 Machu Picchu, Peru
The Journey: From Cusco to the Inca ruins of Machu Picchu.
Vistas & Views: Descend into the Sacred Valley to follow the sparkling Urubamba River past colorful villages dotting the Andes foothills.
What's Onboard: Brunch is served with mimosas aboard the Hiram Bingham's 1920s style dining cars. Savor a dinner of Peruvian specialties on your return.
Don't Miss: Machu Picchu at dawn, well before the crowds arrive.
Off Track: Climb Sacsayhuamán, an ancient Incan fortress built of massive rocks that overlooks Cusco.