With the Pacific Ocean to the west, Tomales Bay carving the coastline, and San Francisco Bay to the east, Marin County offers countless ways to spend a day on the shore. Whether you want to take the dog or the kids, hunt for sea anemone or cast a line, here are some favorite destinations.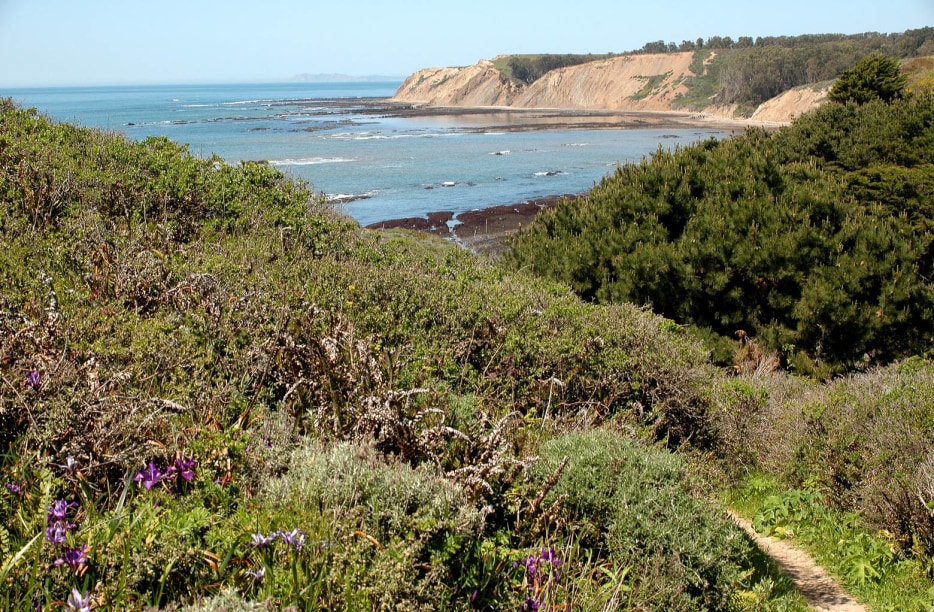 For Tide-pooling
On the western edge of Bolinas, Agate Beach Park has nearly seven acres of pebble-strewn shoreline and easy access to adjacent algae-covered tide pools. At low tide, anemones and hermit crabs thrive amidst bright green sea lettuce, and harbor seals and black oystercatchers make a splash off shore. If the surf is high, take the bluff-top trail from the parking lot to watch waves crashing on Duxbury Reef and—on a clear day—see views that sweep to the Farallon Islands.
For Family Fun
In contrast to the big-wave drama of much of the Pacific coastline, Heart's Desire Beach is a sheltered stretch of sand on Tomales Bay's western shore. Boasting high temps and calm water, the area entices families and picnickers who grill oysters and toss Frisbees on the surrounding grass.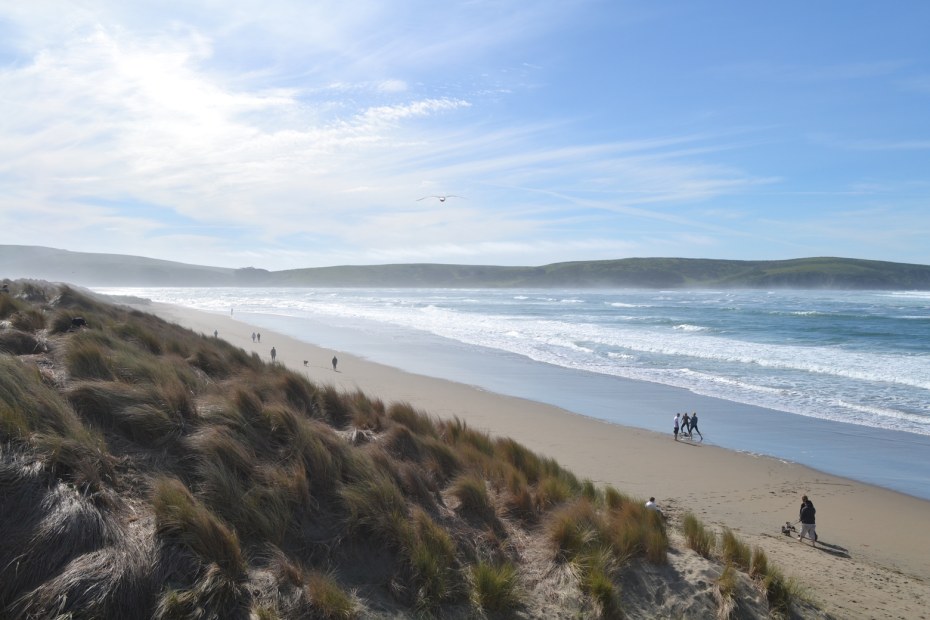 For Dogs
One of few leash-free zones on the northern coast, the one-mile, white sand expanse of Dillon Beach might be California's most beautiful dog run. Backed by tall grassy dunes, the southern end of the beach faces craggy golden Tomales Point, which marks the mouth of the bay of the same name. Four miles inland, dog-friendly Tomales Bakery, in the town of Tomales, merits a stop for a pre- or post-beach raisin rosemary focaccia (weekends only).
For Water Sports
Perhaps the county's most popular surf spot, Bolinas Beach and its gentle break are also great for stand-up paddleboarders and boogie boarders of all skill levels. Summer's sunnier days draw crowds, so be prepared to park and walk to the Brighton Avenue entrance alongside locals with surfboards strapped to their beach cruisers.
For Fishing
On a secluded road that winds to the eastern side of the Tiburon Peninsula, Paradise Beach Park's fishing pier juts into the San Francisco Bay, looking east to the Richmond−San Rafael Bridge. Anglers here cast for halibut, sturgeon, striped bass, and perch. Visitors will also find a short trail to a tiny beach and several well-kept picnic areas with Bay views.