Editor's pick: Just south of Pacifica, California, Montara State Beach is a wonderful place to tuck into a portable feast. This dog-friendly beach, bounded by bluffs, has a reputation for cleanliness and soft sand. At low tide, visitors can explore the tide pools too.
"My favorite local spot to picnic is Heart's Desire Beach in Tomales Bay State Park near Inverness, California. The trip there is a gorgeous backcountry drive, with oysters right out of Tomales Bay available on the way. The beach is small and peaceful with hiking trails leading to other secluded beaches."—Chris Sheron
"My favorite spot to picnic is Vasona Lake County Park in Los Gatos, California. It has so many lovely, green picnic areas, meandering trails, and lakeside views. Plus it's pet friendly and easily accessible."—Nancy Tromblee
"The river bottoms area in Spanish Fork, Utah, is a great place to picnic any time of year. The nearby meadows and Wasatch Range are beyond spectacular when combined with the sounds and even smells of a babbling river." —Robin Nelson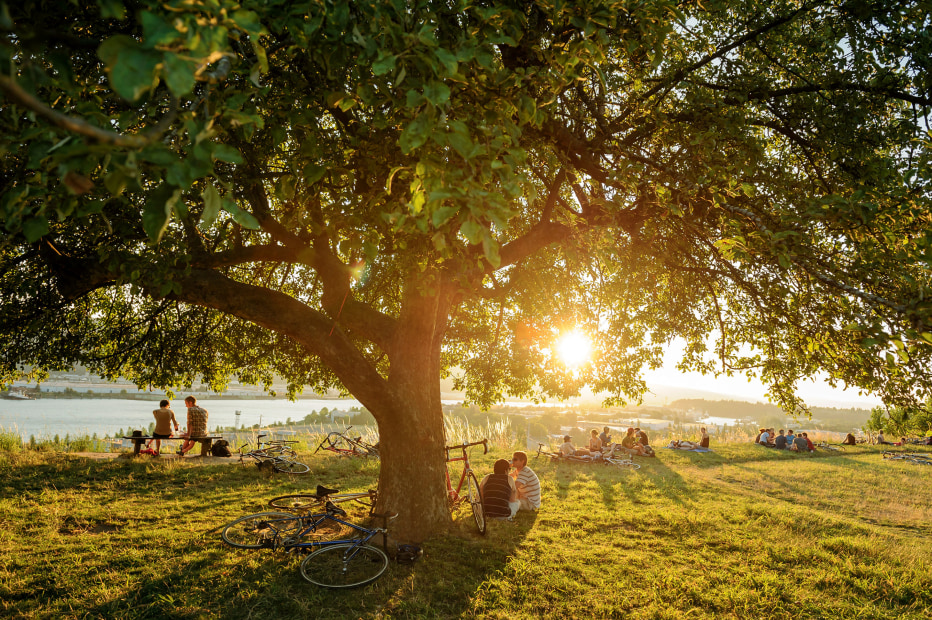 Editors' Pick: Looking west from the Skidmore Bluffs in Portland, you can see boats bobbing on the Willamette, with the vast green expanse of Forest Park in the background. If you're lucky, the soft strumming of a nearby guitar will provide the sound track.
"I love eating lunch on top of Marys Peak, outside Corvallis, Oregon, because it's incredible in any kind of weather. When it's clear, you can see forever. When it's foggy, it's like being in another world." —Rich Sandler
"When friends visit Boise from out of town, we take them to our favorite picnic spot: an outdoor table at the World Center for Birds of Prey. It's amazing to watch the birds stretch their wings and fly from roost to roost. We call it 'lunch with the condors.'"—Beth Landis
"Having gone on at least 55 picnics since last March, it is difficult to pick a favorite one, but Andrew Firebaugh Historical Park on the San Joaquin River is beautiful, with green trees and bushes growing on the banks of the river and magnificent views of agricultural land. Near the park grounds are the Firebaugh Historical Jail, completed around 1885, and the ruins of the Firebaugh Drawbridge, built in 1885."—Jan Giacolini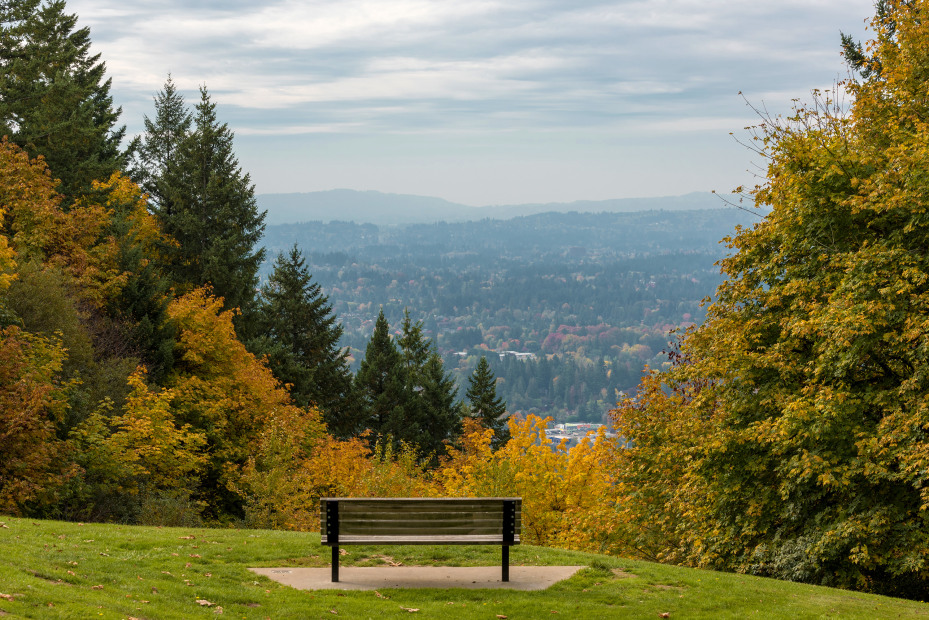 "If you're looking for A-plus views and plenty of shade trees, I'd recommend heading to Council Crest Park in Portland. After all, where else can you picnic within sight of Mount Rainier, Mount St. Helens, and Mount Hood?"—Lara Kierlin
"After visiting the rescued sea lions, seals, and other animals at the Marine Mammal Center in Sausalito, California, we enjoy a picnic at the benches overlooking the ocean and Rodeo Beach. Sunny, refreshing coastal views and ocean air—it's a perfect spot."—Angela Fong
"The Hidden Forest Nursery in Sebastopol, California, is a forested wonderland with thousands of plants, some found in few other locales. Walking trails take you to a little pond with picnic tables under an incredible canopy of foliage."—Mary Munat
"Our family loves escaping the San Francisco Bay Area with just an hour's drive south to spend a day at Mt. Madonna County Park near Watsonville. We picnic, throw horseshoes, and view the coast from the easy hiking trails—and still have time to drive home for dinner."—Mike Ritchie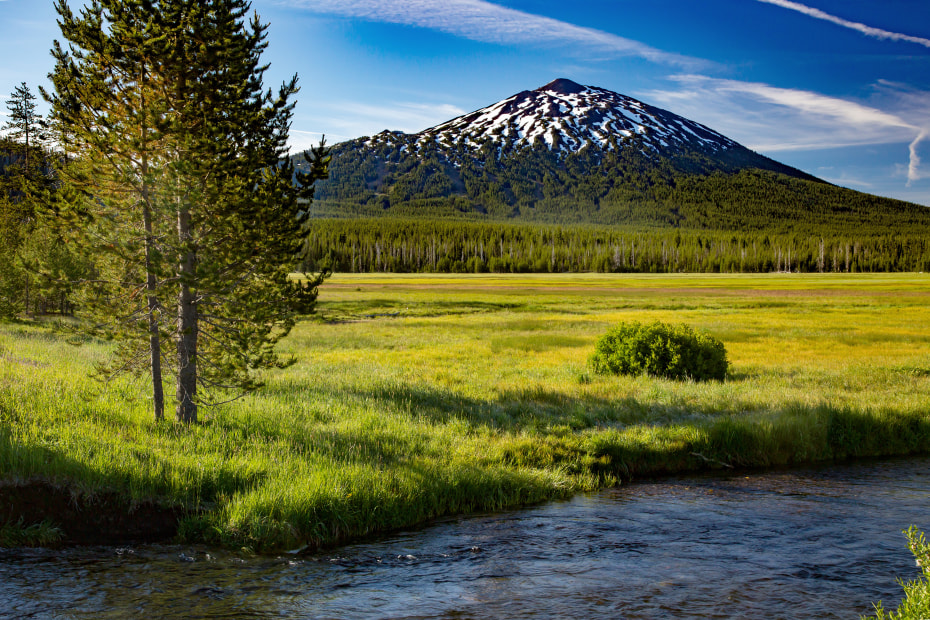 "Cradled between Broken Top and Mount Bachelor in central Oregon, Sparks Lake has spectacular scenery. We'll take our kayaks and paddle to a rocky outcrop for an evening picnic. Once the sun goes down, we float on the lake beneath the starry sky. Magical is an understatement."—Damian Fagan
"When I was growing up in the San Francisco Bay Area, our family and neighbors loved going to Mount Madonna County Park in Watsonville, California. We would spend the day hiking the trails, stopping to eat along the peak's ridgeline overlooking Monterey Bay to the west."—Mike Ritchie
"Tomales Bay Oyster Company in Northern California has the best oysters in the world! We'll stop by with a loaded basket, pick up a bag of oysters, then head to Marconi State Historic Park for an alfresco lunch. With wooded hills and views of the bay, it's paradise."—Andy Halvorsen