Cruise along the Oregon Coast and you'll find one of the Northwest's best whale watching spots, along with great seafood, French-inspired cuisine, a public house serving Chicago-style pizza and a spot for gemstones and collectibles.
Sights and Events in Depoe Bay
Framed by cliffs and cradling waters brimming with shrimp, the city of Depoe Bay serves as a natural grandstand for whale watching. Tens of thousands of Pacific gray whales migrate along the coast each year; some linger through October. Get tips on how best to view these aquatic giants from experts at the Whale Watching Center.
Depoe Bay is one of the best places on the Pacific Coast to see gray whales, thanks to abundant bull kelp beds filled with the tiny shrimp that whales eat. Take a 1½-hour boat tour with Whale Research EcoExcursions to watch the mammals cavort in the water, spouting or diving, flukes skyward, toward the ocean floor.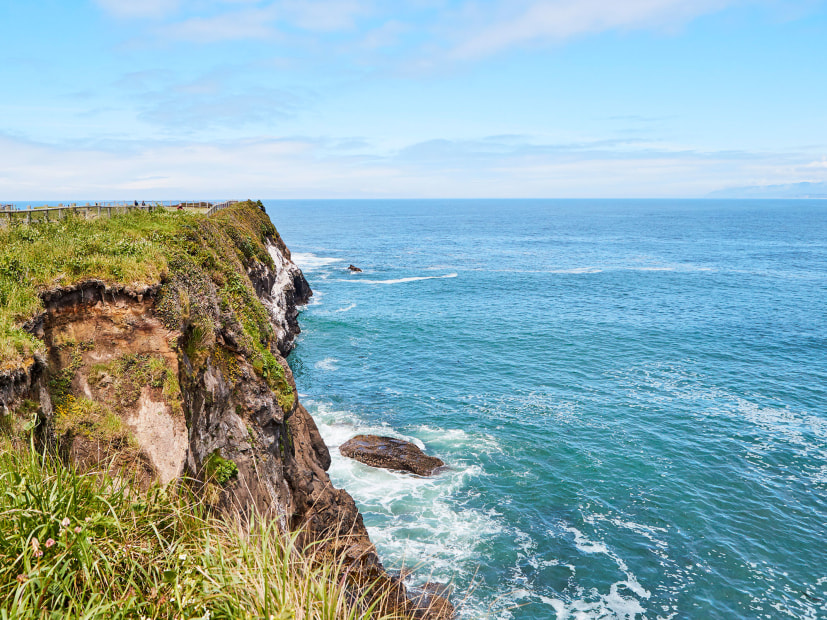 At Boiler Bay State Scenic Viewpoint you can spot a shipwreck as well as whales. Low tide reveals the remains of the freighter J. Marhoffer, which sank here in 1910. It can be found at mile marker 126 on Highway 101.
The Native American Style Salmon Bake, held Sept. 15 at City Park, feeds the masses the ancient way: roasting thousands of pounds of salmon on an 80-foot-long bed of alder and fir coals. Get there before sunrise to watch members of Oregon's coastal tribes stoke the flames. Come back later for a slab of salmon served with coleslaw.
Cape Foulweather, named by Captain James Cook during his 1778 around-the-world expedition, is a sheer basalt outcropping 500 feet above the Pacific and a prime place to watch storms. On sunny days, spy on the whales and sea lions swimming below.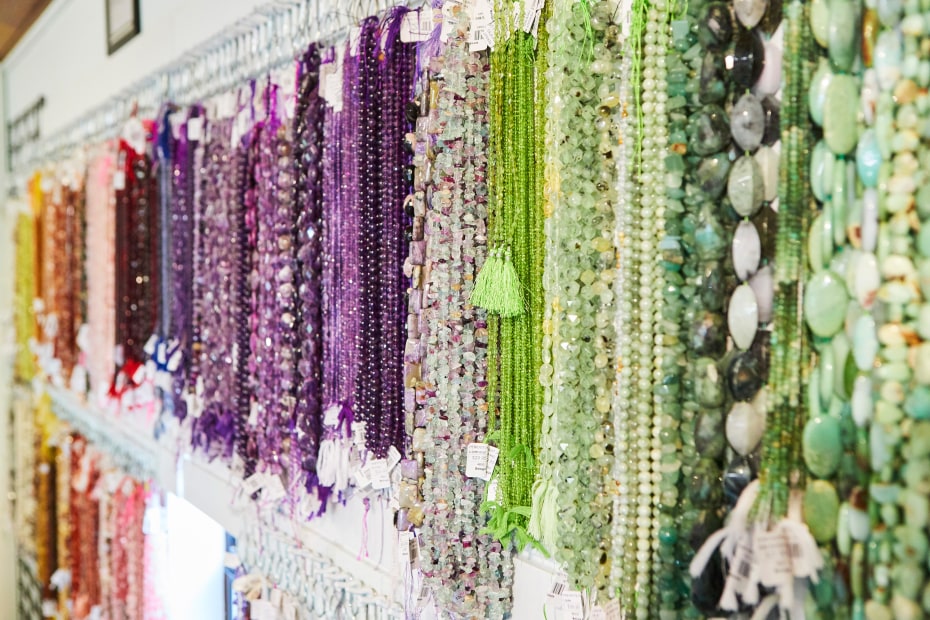 Where to Shop
Beluga Beads carries everything you need for beach bracelet making. Call ahead for class schedules. Otherwise, find everything from beads to wire wrapped rings. 3150 Fogarty Ave.
For over 40 years the owners of the Blue Heron have helped collectors locate Hummel, Chilmark, Krystonia, and other figurines. Times are changing, however: Now you'll also find rare gemstones, high-end knives, and Disneyana among other wares.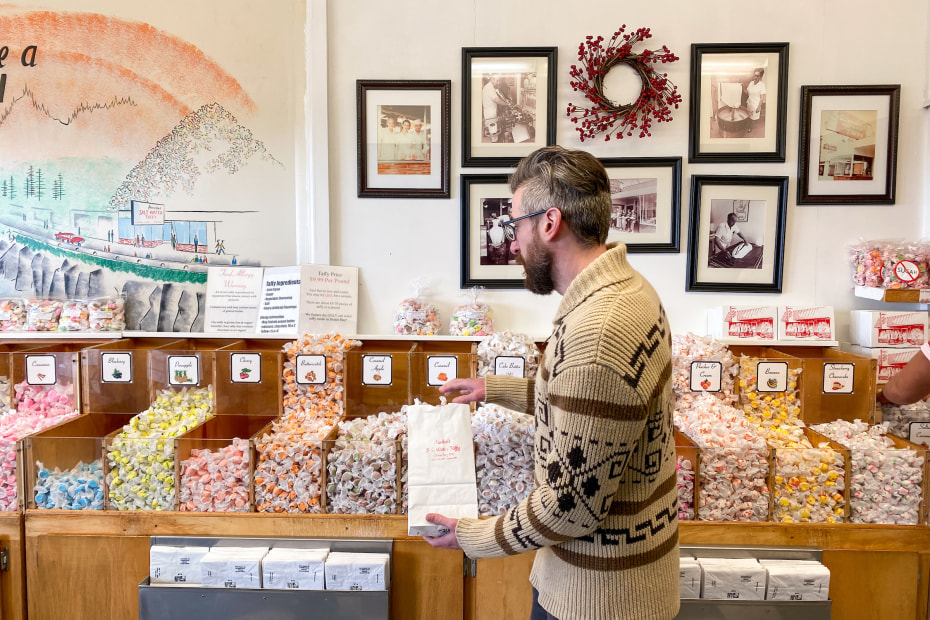 Behold the giant batch roller, a long, clattering, 80-year-old metal contraption that twists fat globs of taffy into a skinny rope, cuts it into little candies, and swiftly wraps them in wax paper at Ainslee's Homemade Saltwater Taffy. The 32 taffy varieties range from hot cinnamon to raspberry-peach pie.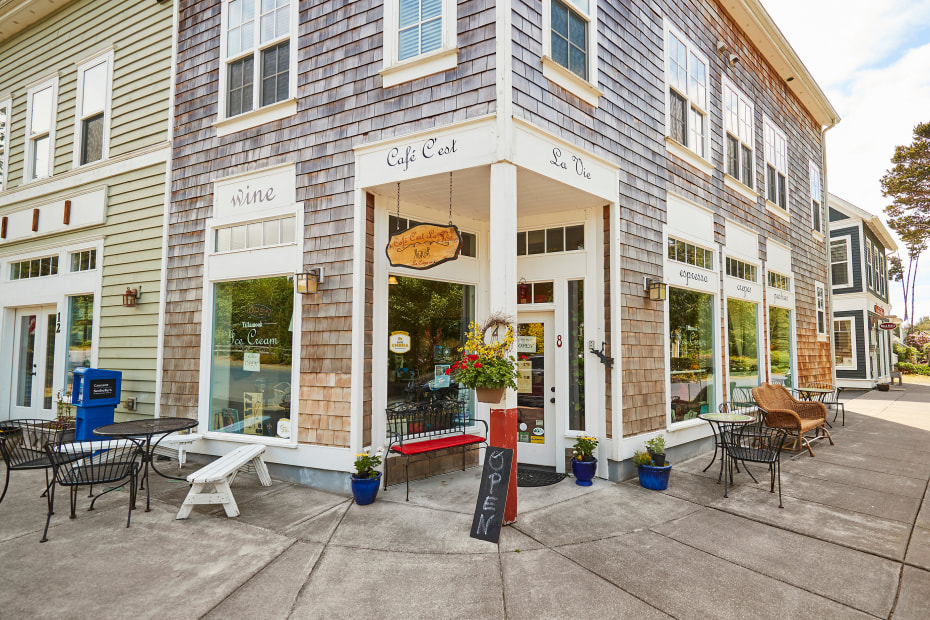 Where to Eat in Depoe Bay
Mornings are délicieux at Café C'est La Vie thanks to fresh crepes and buttery croissants, made in-house daily. At lunchtime opt for a croque madame in cream sauce.
James Beard Award semifinalist Justin Wills sends his staff out every morning to forage for wild peas and sea lettuce or to haggle with fishing crews for their freshest catch. The locally sourced ingredients are all bound for a spot on his ever-changing menu at the seaside Restaurant Beck.
Revamped in 2016, the Horn Public House and Brewery makes its own Chicago-style pizza crust, brews beers such as Sea Witch Porter, and offers up views of Depoe Bay itself—one of the smallest natural navigable harbors in the world.
Gracie's Sea Hag is legendary for its rich seafood such as bouillabaisse and clam chowder, but save room for the marionberry tart. Still hankering for more? Return in the morning for a crab omelet.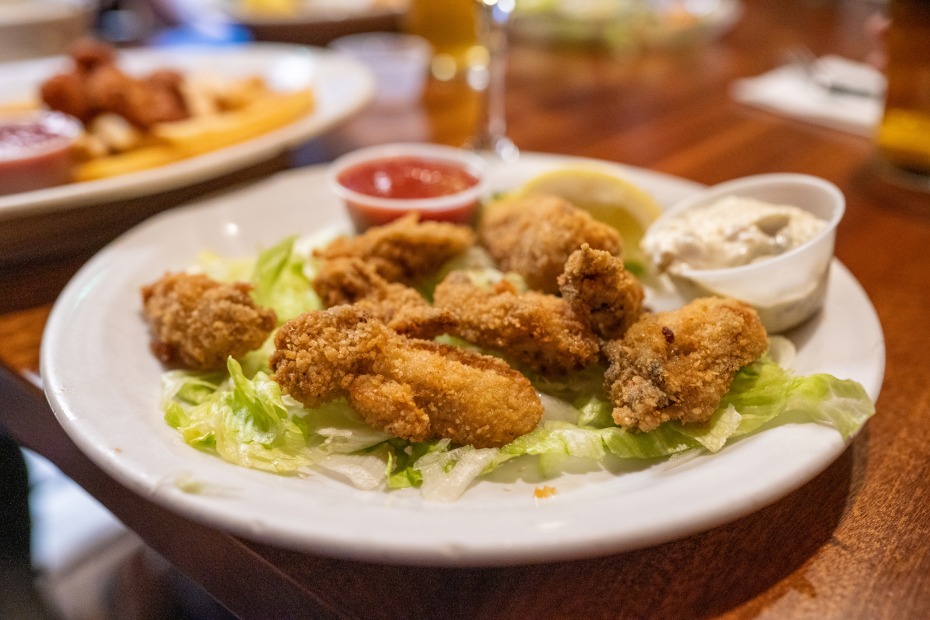 Oregon Coast Outdoor Activities
Depoe Bay's City Park is picnic central: gazebos, burbling streams, and a nature trail that wanders through the ferny understory. Off Shell Avenue at the harbor's South End.
Consider the Otter Crest Loop a more intimate alternative to Highway 101. This 4.2-mile driving route follows coastal roads around Depoe Bay, linking highlights that include Cape Foulweather and Devil's Punchbowl, with scenic pullouts in between.