When winter comes, Northern California's Mount Diablo is the place to go for clear, stunning views, lush hills, and comfortable temperatures. Nearby, good restaurants and a little-known cultural treasure make Danville the perfect place to round out a day trip.
On Diablo, it's hard to beat the sweeping vistas from the peaceful Mary Bowerman Trail, just below the mountaintop at the end of Summit Road. This gentle loop three-quarters of a mile long overlooks hills wearing a shaggy sweater of electric-green grass and dotted with oaks. The trail is especially nice after a winter storm, says park ranger Carl Nielson. "The air tends to be clear, and you can see San Francisco, the Sierra Nevada toward the east, and even pinpoint certain peaks like Pyramid Peak in Desolation Wilderness. On a super-clear day you can look north and see Mount Lassen."
Along the way, the path passes craggy Devil's Pulpit as well as slopes of chaparral burned in the 2013 Morgan Fire that are now sprouting bright new life. Fascinating on its own, this blackened wreckage will become even more eye-catching in spring when it gives rise to an unusually abundant flush of spring wildflowers such as the golden Mount Diablo fairy lantern.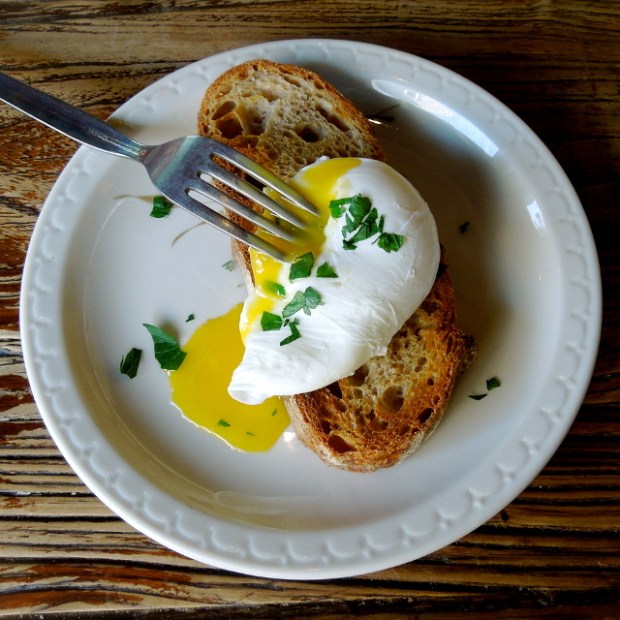 Down in Danville, Sideboard Neighborhood Kitchen and Coffee Bar is the place to warm up with a mug of made-from-scratch hot chocolate, its rim sprinkled with fresh-baked graham cracker dust. Even the marshmallows are made in-house. Savory options include fried Brussels sprouts and lemon aioli, and butternut squash ravioli with browned butter and fried sage.
Nearby, Revel Kitchen & Bar has been making waves since it opened in March of 2014 with a modern tavern menu that ranges from über-fresh Tomales Bay oysters to dry-rubbed Calabrian chile–sauced chicken wings. The sleek bar is warm and inviting, and the patio is heated.
The town's greatest treasure lies hidden in the foothills to the west: Eugene O'Neill National Historic Site. In 1937, the playwright and his wife, Carlotta, built an adobe-style ranch home called Tao House on 13 orchard-graced acres and added accents rooted in the principles of feng shui. There's a winding courtyard walkway designed to thwart bad luck—which travels in a straight line—and numerous red doors, through which only good fortune can enter. The national historic site has limited hours. Catch a free shuttle in front of the Museum of the San Ramon Valley.