Earthy, flavorful, and oh so aromatic, the coveted truffle—a rare type of mushroom that grows underground on tree roots—is becoming increasingly available in the Pacific Northwest, where Douglas fir forests and a temperate climate offer desirable conditions. Join food lovers, farmers, and foragers in celebrating this culinary delicacy during the peak of Oregon's winter truffle season at the 14th annual Oregon Truffle Festival in Eugene, January 25–27, 2019.
While most of the festival's field activities, luncheons, and lectures are only available as part of full weekend packages, several of its most popular events remain à la carte, including the lively Fresh Truffle Marketplace. A few of Eugene's top restaurants also take part in the festivities, incorporating the beloved truffle—black, white, and even Perigord shavings—into a menu item or two.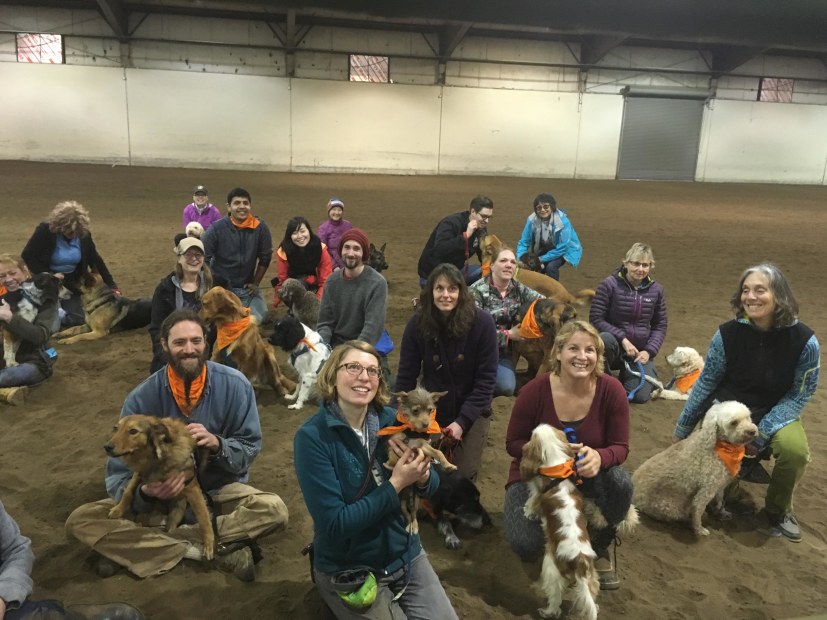 Joriad North American Truffle Dog Championship
Now in its fifth year, the festival's Joriad North American Truffle Dog Championship is proof that canines are the best truffle hunters around. Pooches utilize their strong sense of smell and soft paws for digging to locate and retrieve truffles without heavy impact to the forest floor. They can also discern between a good and bad truffle the way tools like rakes cannot. This is all made evident during the Joriad qualifying round, which takes place at the Lane County Fairgrounds animal arena the morning of January 24. Watch as approximately 20 amateur "truffle hunters" of all shapes and sizes, including German shepherds, fluffy-faced Lagotto Romagnolos, and possibly even a Chihuahua or two, vie for a spot in the championship finals.
Each dog is given five minutes to sniff out two truffle-scented targets in the dirt, while an emcee keeps the crowd entertained with fun truffle facts. (Did you know that darker soil is good for growing black truffles, but white truffles thrive in red soils?) The five that complete the round the quickest advance to the private field hunt, which takes place in the afternoon at an undisclosed outdoor location. While this portion isn't open for public viewing, all morning ticket holders ($15 advance/$20 door) are invited to attend the awards ceremony at the Eugene Hilton that evening. 
Fresh Truffle Marketplace
One of the festival's most bustling offerings is the Fresh Truffle Marketplace at the Eugene Hilton. On Sunday, January 28, browse among dozens of artisan food and drink vendors, from the entirely truffle-centric to purveyors that offer single truffle products such as savory chèvre cheeses, small-batch trail mix, or custom-baked bread. While you wander, sip samplings of Oregon pinots, or hard cider from Eugene's own WildCraft Cider Works. The event will also include cooking demos and the ultimate prize: fresh native truffles for sale. ($15 advance/$20 with wine tasting; $25 at door with wine tasting.)
Truffles à la Carte
For a stand-alone meal, some of Eugene's downtown eateries—like Rye, Provisions Market Hall, and the French-inspired Marché—will be featuring truffle dishes to celebrate the season. Delicious example: Marché's crispy béchamel fritters filled with rabbit, Oregon truffle, and ham.