The recent expansion of SFMOMA means that the galleries available for exploring are three times what they once were, with art encompassing over 10 floors. It's now one of the largest museums in Northern California and could surely keep you busy all day. But if you're looking to turn a visit to SFMOMA into a San Francisco day trip, these nearby eateries and scenic spots will do the trick.
9:00 A.M. | The Grove and SFMOMA Public Spaces
Start your day off with breakfast al fresco. The Grove has options for everyone, from oatmeal to French toast to breakfast tacos, and offers outdoor seating in prime people-watching territory. Since you're barely a block from SFMOMA, head over to the "free to see" area, which opens 30 minutes before the museum does. This public art space, accessible through the main entrances, covers 45,000 square feet over two floors and displays five different art installations.
12:00 P.M. | Wise Sons
You'll probably want to fill up on a substantial lunch before committing to several hours at the museum, and Wise Sons Jewish Delicatessen is the perfect place to eat. Here you'll find sandwiches piled high with house-smoked pastrami, bowls of matzo ball soup, and even a kale Caesar salad. The deli is rightfully located inside the Contemporary Jewish Museum, but it's accessible to the public. You can find a seat inside, or take your lunch to go and have a picnic across the street at the Yerba Buena Gardens. Find a seat in the grass and soak up some sun while enjoying the downtown city views.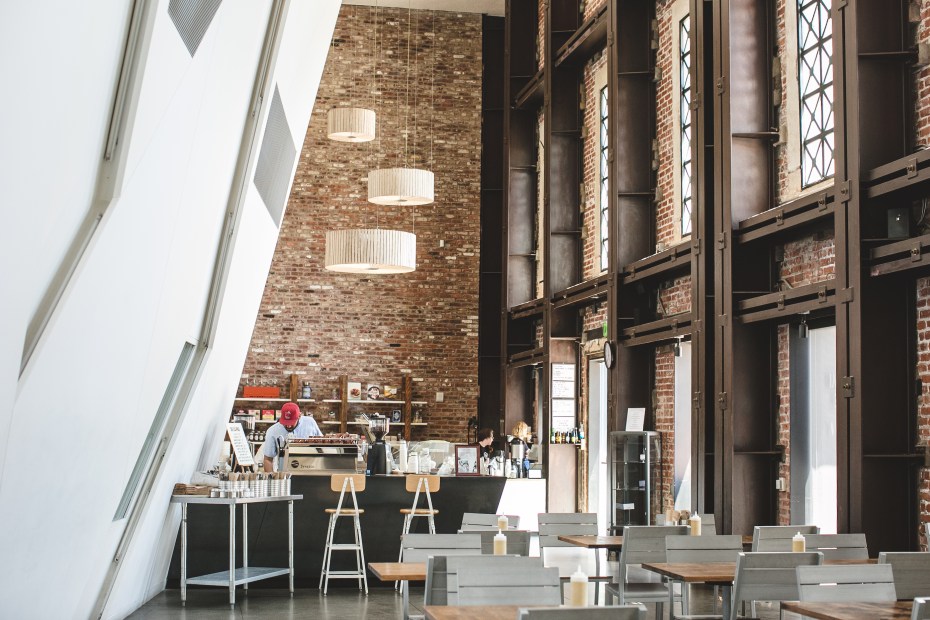 1:00 P.M. | SFMOMA
A post-lunch museum visit gives you around four hours to explore the current exhibits until the museum closes at 5 p.m. (9 p.m. on Thursdays). The exhibitions rotate regularly, and there are a handful of permanent installations about post-WWII German art, American Pop Art, and abstract American art. Tickets to SFMOMA should be booked in advance and are based on a timed entry; once you're inside the museum, you don't have to leave until closing time.
5:30 P.M. | Beard Papa's
Grab a cream puff snack at this international Japanese cream puff shop. Yes, it's a chain, but the crunchy and fluffy pastries at this small bakery come stuffed with a variety of fillings like vanilla, green tea, or dulce de leche–and they're addictive.
6:30 P.M. | The View at the Marriott Marquis
Before dinner, make your way up to the 39th floor of the Marriott Marquis for a cocktail. You don't have to be a guest to enjoy the hotel's panoramic views of the city or reimagined versions of classic cocktails. The lounge opens at 4 p.m. so if you prefer to catch a pre-fog view, you can leave the museum earlier, but we're partial to the scene of city lights over the bay.
8:00 P.M. | The Cavalier
End your SFMOMA day with dinner at this British-style restaurant. Shepherd's pie, fish and chips, or a burger with a pint of English beer is the perfect way to indulge after a long day of exploring downtown San Francisco.