Rewind to the start of 2020. Ride-sharing services, autonomous vehicles, and public transit improvements were hot topics in mobility—and then the coronavirus pandemic hit. Shelter-in-place orders kept many people home for weeks, and AAA Members across the West started rethinking how to get around without posing health risks to themselves or others. Simply owning a personal vehicle is now trending, and road trips are expected to become more popular than ever in the future.
Despite economic concerns, car purchases are rebounding after an initial drop. Barron's reported in mid-May that sales of light vehicles (passenger cars, SUVs, and small trucks and vans) had risen for six straight weeks. AutoNation, the U.S.'s largest dealership chain, credited its lifted April numbers to a shift in customer attitudes. As chief executive Mike Jackson told the Wall Street Journal, "People want personal space in mobility. They view the automobile as something they can control."
Why? A car's four walls can provide safety and solitude. Its four wheels offer freedom. Even if you don't leave the driveway just yet, spending time in your vehicle can give you a break from feeling overwhelmed, afraid, or cooped up. Here are five ways to seek refuge in your automobile.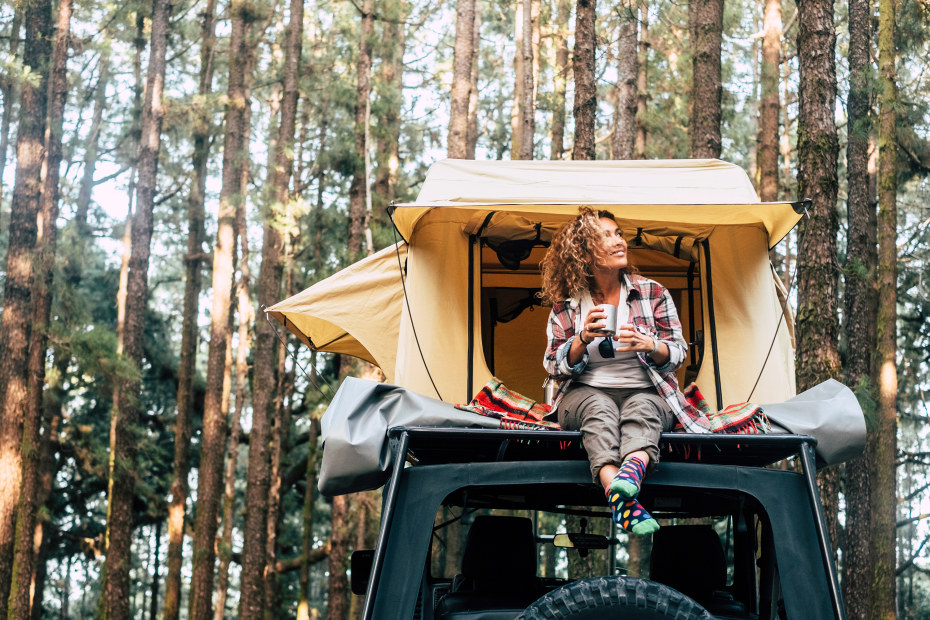 1. Find personal space.
Multiple family members or roommates working remotely, distance learning, and trying to entertain themselves at the same time under the same roof can create a special kind of chaos. Some days, every space and device seems to be occupied by virtual meetings, lessons, and play dates. Escaping to a coffee shop, a park bench, or the public library isn't always an option. Enter the car as a quiet, private spot to catch up on emails, make and take calls, or listen to music or a podcast, perhaps even while still parked outside your home within wi-fi range.
"The noise alone drove me—no pun intended—to the car," says Ashlee Gadd, a Sacramento mom and founder of the website and podcast Coffee and Crumbs. "I grabbed my laptop, moved the passenger seat all the way back, and enjoyed silence for 45 minutes. I responded to a few emails, worked on an essay I hadn't touched in weeks, and just enjoyed being alone with my thoughts. I never knew my car in my driveway could become such an oasis."
Smart tip: Need a change of scenery? Park at a greenbelt or vista point with decent cell coverage and use your phone's wi-fi hotspot feature to work remotely. Or, if your local public library offers free wi-fi, find a shady or sunny spot in its parking lot.
2. Celebrate loved ones.
Even when you're able to gather safely, blowing out candles on a shared cake and congregating around a punch bowl seem like fraught activities these days. The newest birthday, graduation, or retirement party must-have is a car parade. Celebrate the milestones of friends and family with a procession of decked-out vehicles. (Other modes of travel—bicycles, rollerblades, skateboards, shoes—can serve just as well with respect to the social-distancing guidelines in your community.)
Tips for Planning a Car Parade
Plan. Collaborate with the honoree's partner, parents, or friends on the best date, time, and location. The route should be easily drivable—such as a quiet, low-trafficked residential street—with a parking lot or other good location nearby for meeting and staging. For example, if you live in high-density housing on a busy street, your location might be a school, a community center, or a church as an alternative on a slow day or time.
Invite. Text or email details and a marked street map to invitees. (At least 10 cars will make the parade feel substantial; larger families can consider bringing two cars.) Note where to meet, where the honoree will be positioned, which streets and turns to take along the route, which car to follow (typically the host's car leads), and how many laps will be made.
Decorate. All participants should meet at the staging area at least 30 minutes before the parade begins to decorate their own vehicles with streamers, balloons, photos, signs, banners, or chalk-marker messages. Noisemakers and pinwheels are especially attention-grabbing. Be sure to put decor—and seat passengers—on the side of the vehicle that will be facing the honoree as you drive by. Gifts can be stowed in the host's trunk. (The honoree's housemates might also decorate with yard signs, a "lawn chair of honor," and more.)
Parade. Caravan along the route, driving very slowly—5 mph or less. If it is safe to do so, participants may pause briefly in front of the honoree to cheer, sing, or share celebratory remarks. Make at least one additional lap—or more if there are fewer cars—to maximize fun and photo ops.
Clean up. While participants return to the meeting place to remove decorations, the host can make one last lap, to deliver cards, flowers, food, or gifts from all participants.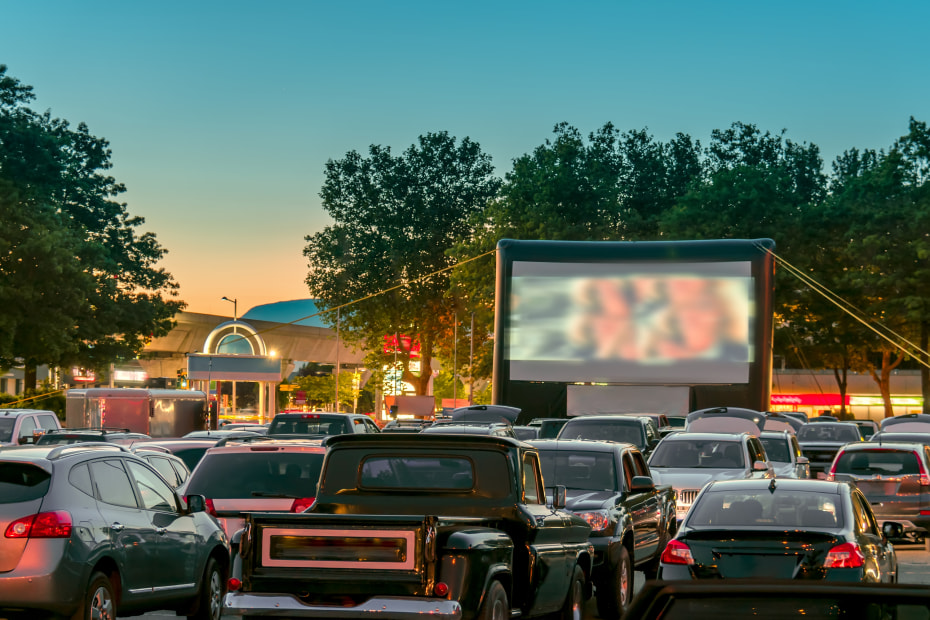 3. See a movie.
With many theaters still closed or operating at reduced capacity, the drive-in has come back into fashion. Your vehicle is your seat, whether you're alone or with your partner or kids. Tune your car radio (or a portable) to the venue's FM-transmitted audio feed, and enjoy a movie under the stars—in the comfort of your own space, physically distant from other cinephiles. You can bring as many blankets and pillows as you want, and even wear your pajamas! While new releases tend to be elusive, many outdoor screens are showing recent titles that premiered digitally, such as Trolls World Tour, and cinema classics.
Drive-ins Open Across the West
The West Wind Drive-In group operates theaters in California (Concord, Sacramento, San Jose, and Santa Barbara), Nevada (Las Vegas, Reno), and Arizona (Glendale)—rain or shine. All showings are digitally projected, and most are double features.
The 99W Drive-In in Newberg, Oregon, goes all in on throwbacks, playing vintage advertisements during intermission, maintaining a pinball arcade, and even allowing smoking and dogs (on a leash). Many patrons show up in classic cars.
At the Spud Drive-In in Driggs, Idaho, near Yellowstone, food ordered online from the snack bar (yes, there are tater tots) is delivered right to your car window. Plus, you can take a photo with its famous two-ton, painted-concrete spud before you leave.
4. Attend a concert.
Could honking be the new clapping? DJ D-Nice, Keith Urban, and other major artists have pivoted from clubs and stadium shows to drive-ins and drive-ups. The promoter Live Nation plans to introduce a car concert series stateside, but hasn't yet shared the details. As the concept gains steam, expect more concert dates to be announced.
Places to Roll Up and Rock Out
The So Cal Drive In series kicked off July 4 at Oak Canyon Park in Silverado, California, with Los Lobos. Guests are allowed to sit outside their vehicle on blankets or chairs, as long as they remain within the marked 12-foot parking space. Attendants on roving golf carts will sell snacks and patrol the fire lanes between rows. Tickets are $150–$500 per vehicle.
In the San Francisco Bay Area, the Alameda County Fair, which typically hosts an amphitheater concert series, introduced a drive-in version in the parking lot June 12 with cover bands Journey Revisited, Beer Drinkers & Hell Raisers (ZZ Top), and Hot for Teacher (Van Halen) for $100 per vehicle. There's a drive-up bar available as you enter and food truck fare inside.
Concerts in Your Car at the Ventura County Fairgrounds began June 26 with Super Duper Kyle. Audio is transmitted through FM for a richer sound experience, and video screens around the stage offer extra visibility. The organizer plans to announce more artists soon, as well as standup comedians.
Smart Tip: Check your local health orders for current rules and restrictions before planning parades, seeing movies or concerts, or hitting the road.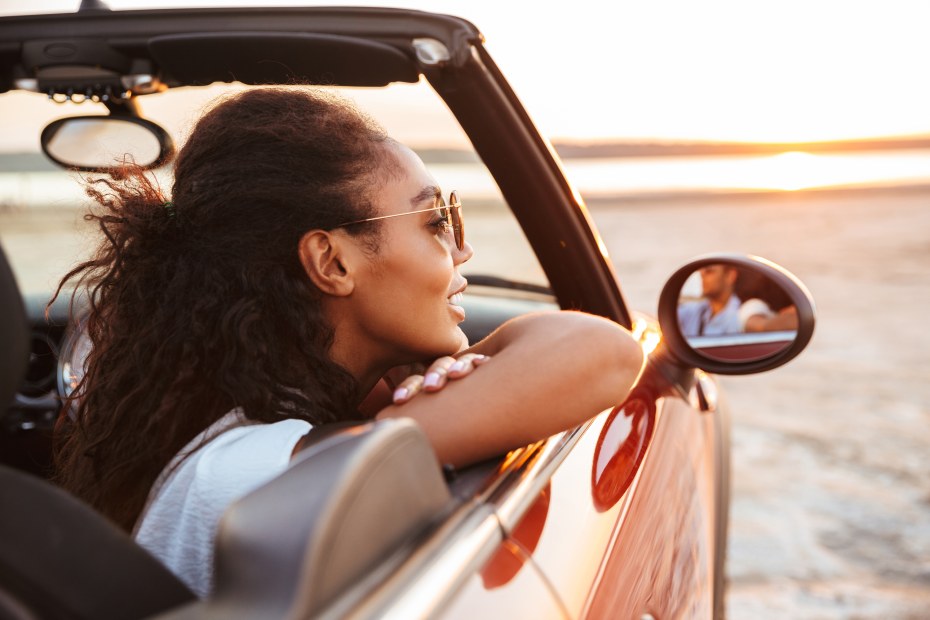 5. Go for a drive.
As leisure travel resumes, a relatively safe way to spend time away from home is in your car. Start with a short trip on a weekend or a day off: Head for a nearby park or beach for a picnic, or take a scenic route just to admire the view. Embrace the idea of spending some quality time cruising to, or through, an area relatively close to your home, with no agenda and no rush.
"The Sunday drive is an excellent analogy for how we all can re-emerge and re-discover," says Amanda Goletto, a marriage and family therapist based in the San Francisco Bay Area. "Don't rush to experience all that you have missed these last several months. Give yourself time and space to assess what brings joy, and leave behind what may have kept you from experiencing life fully. Like a Sunday drive, life may be a familiar road, but you can choose to see new things and to stop and smell the flowers."
When you're ready for a longer adventure, consider car camping or renting an RV as an intermediate step that maintains that sense of refuge. For ideas about where to go, browse our collection of road trip ideas.