A typical American discards more than 34 pounds of trash in an average week. That figure usually increases during the holiday season when there's extra waste from unwrapping gifts and hosting family. Kick off the new year with a declutter project that's sure to make your home feel refreshed and renewed. Let's demystify what it takes to effectively spruce up your space. 
Where to Start Decluttering
Joshua Becker, who writes the Becoming Minimalist blog and is the author of five simplicity-themed books including The Minimalist Home, recommends starting with your easiest spaces to declutter, then moving on to the next easiest, and working up to the toughest. For him, that looks like the car, then living room, bedrooms, bathrooms, closets, kitchen, home office, basement, and garage—though that order may shake out differently for you. 
Once you identify possible giveaway items, Nick Valentino, a spokesperson for the moving service Bellhop, suggests a trial period: "I'm a big fan of the 'one-year box' method," he says, "especially for items you're on the fence about. Put those in a box and write the date on it. If, after one year, you haven't gone into the box to get that item, it's time to get rid of it." 
Where to Donate Decluttered Items
A quick search should reveal your local spots that accept routine drop-off donations, such as charity-focused thrift shops. Once you've found one that's convenient for you, check its wish list to identify what the shop is currently accepting—and what it will politely decline. "The new year and early fall are peak donation times," says Valentino. 
It's also possible to get nonprofits to pick up your unwanted items, according to Joshua Haley, the founder of Moving Astute, a relocation resource company. "But check with the specific nonprofit to see if they offer this service and what their requirements are," he adds. "Some nonprofits may only pick up certain types of items, while others may require a minimum amount of volume."
Or join the Buy Nothing community—a network of people who offer and accept free donations to and from each other. Buy Nothing groups tend to congregate on social media sites such as Facebook and Nextdoor. If your area doesn't already have this going, consider starting one.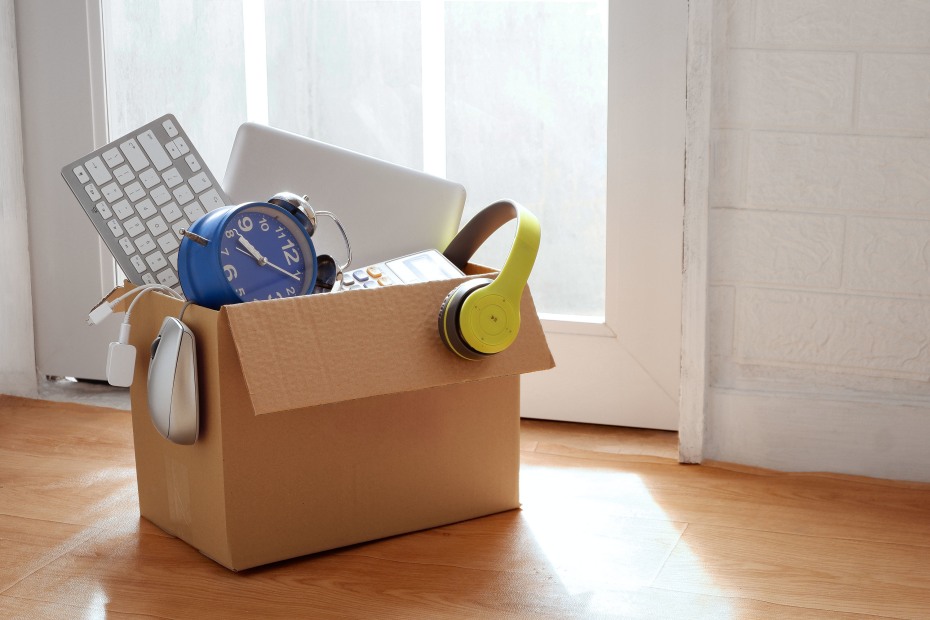 How to Dispose of Items You Can't Donate or Throw Away
But what about the stuff that isn't fit to give away?
There are specific ways to properly dispose of the things you can't give away, including items you can't just throw in your bins because they pose a threat to local wildlife and sanitation workers. 
E-waste
Working electronic devices are often accepted by charities, including Cell Phones for Soldiers and the 1Million Project, a nonprofit that provides internet access to low-income students. For e-waste that's no longer functional, search Earth911 or Call2Recycle to find a drop-off site near you; Best Buy stores usually offer this service as well. 
Before bidding adieu to that old phone, tablet, or computer, however, wipe all of your personal information from the device. You can use software designed for this purpose, such as DBAN or CBL Data Shredder—or, as Haley suggests, you can physically destroy the hard drive using a hammer or drill.
Tires
In the United States, cars produce 246 million waste tires annually, and they can't be thrown away curbside. "If you're having your tires changed professionally, always leave your old tires with the professionals for proper disposal," says Jeremy Walters, a sustainability ambassador at Republic Services, an environmental services company that serves homes across the United States. If leaving your tires at the auto shop isn't an option, contact a local automotive service center to determine where you can properly dispose of them. Some landfills accept tires, but call your specific waste provider before lugging your tires there. You can also find a local tire recycler using Earth911's Recycling Locator tool—or repurpose old tires at home as swings or planters. Likewise, never place any type of automotive fluid in your curbside trash or recycling bin. Many auto stores accept used motor oil so long as it's in a labeled, closed container.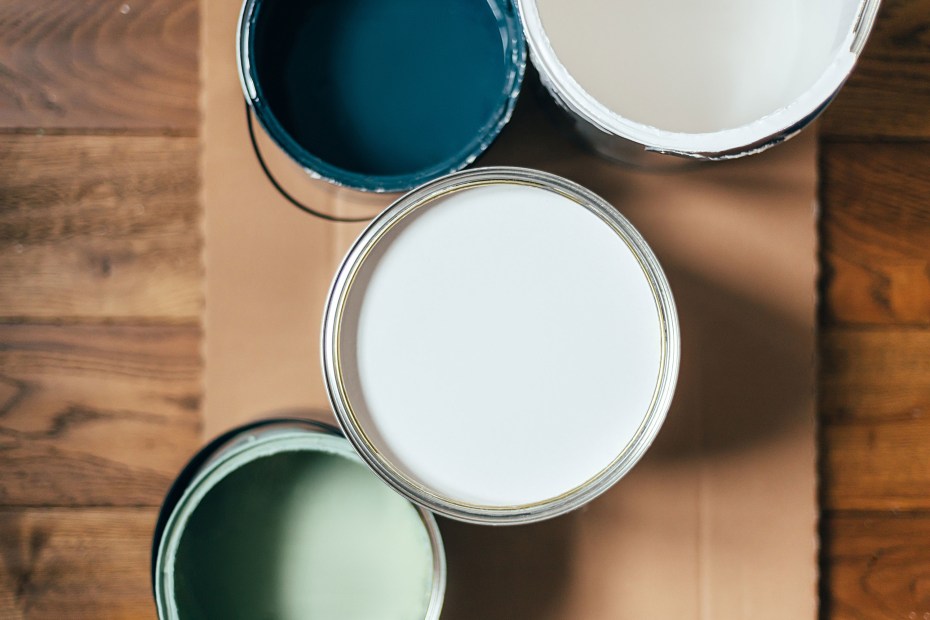 Paint
Oil-based paints are toxic and pose health and environmental risks unless you solidify them before you throw them out, to prevent spillage. You can do that by simply opening the lid and letting the paint dry before putting it in the bin. If you can't wait that long, you can add paint hardener.
Batteries
Batteries are another common household item that you shouldn't toss. All lithium batteries, including the coin variety, can spark fires if damaged and leach harmful chemicals into soil and water, which is why they should go to a battery recycler. Some residential trash-disposal companies offer a free program that lets you order a prepaid, pre-addressed box to mail your used batteries to them for proper disposal. Watch, too, for local electronic waste collection events, which tend to happen in spring and fall. 
Other Items
Disposal procedures vary by region, so ask your local waste management provider or your city or county how to dispose of other items that pose an environmental hazard. They should be able to tell you what the law is regarding their disposal, and where you can find collection sites for specific kinds of waste. 
In general, Haley says, the cost of disposing of household waste varies depending on the item. Designated facilities typically recycle tires for free, while oil must go to a special recycling center and may incur a small fee. Certified technicians need to dismantle air conditioners and refrigerators to remove the freon, which can cost around $100.
When it comes time to shuck furniture, appliances, or construction debris, work with your local waste management provider to schedule a bulk or oversize pickup. As an alternative, you can pay a moving company to pick up and dispose of things such as washing machines, mattresses, and cabinets, especially during their slower season, usually winter. 
So, yes, decluttering and getting rid of stuff that's no longer useful does take some significant legwork. But once you've created that decluttered, detoxified space, it'll all be worth it.