Now that we're spending so much time at home, your New Year's resolutions likely involve making your space more enjoyable—or perhaps safer and more functional. Either way, it's time to tick off those nagging to-dos that everyone (it's not just you!) seems to put off. Here are 10 inspiring ideas for what to get done in 2022.
1. Prepare for disaster.
If disaster prep is one of those things that you never seem to get around to, vow to make this the year you gain peace of mind by readying your household to weather the unexpected. The first step is to pack or purchase a disaster-preparedness kit equipped for your household's needs and to stash it somewhere easily accessible. Next, create a household disaster plan and take steps to make your home more resilient to floods, wildfires, earthquakes, and other types of disruptive events. If you have pets, account for their emergency needs too.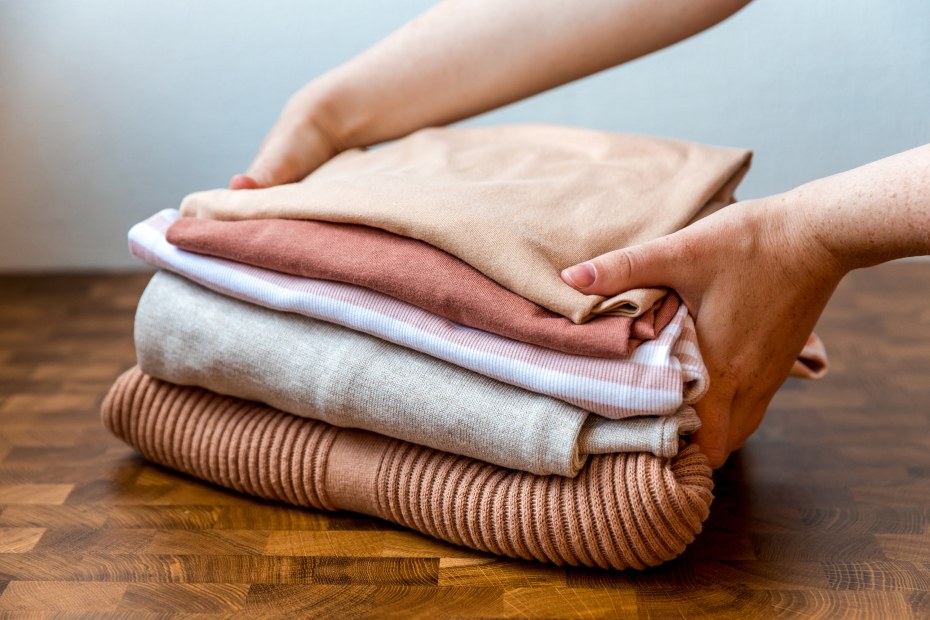 2. Declutter.
Clearing out clutter is perennially on the list for many people, so how do you actually shed all that extra stuff and stop the mess from creeping back in? If you've got the energy and time to DIY, begin by cleaning out your closet: Clothes you haven't worn in a year may be good candidates for donation or selling. Then, as minimalist Joshua Becker suggests, move through your home area by area, tackling your spaces from easiest to hardest. Start with the car, for example, then progress to the living room, bathrooms, bedrooms, kitchen, office, and finally, the garage.
"When a room has too many objects, whether it's furniture or accessories, it creates a subtle emotional tension for its inhabitants," says interior designer Lisa Melone Clougen. "We all need to assess our surroundings and think about editing the space."
Smart tip: If decluttering feels too overwhelming, a professional organizer can help you break down the project into manageable steps and support you along the way.
3. Make it smarter.
Up your home's IQ by installing smart home products that make it more efficient and effective. "The first thing to consider is the safety and security of your home," says Gulbin Hoeberechts, senior vice president of marketing and sales for AAA Smart Home Security. A simple addition such as a video doorbell or a professionally installed home security system from a trusted brand can be a great first step to building a smart home system and introducing helpful home-automation. "Products like smart thermostats and updated smart appliances (including washers and dryers) can also help consumers save energy and get more comfort and enjoyment out of their home," Hoeberechts says. Bonus: Adding many of these smart home features can shrink your expenses.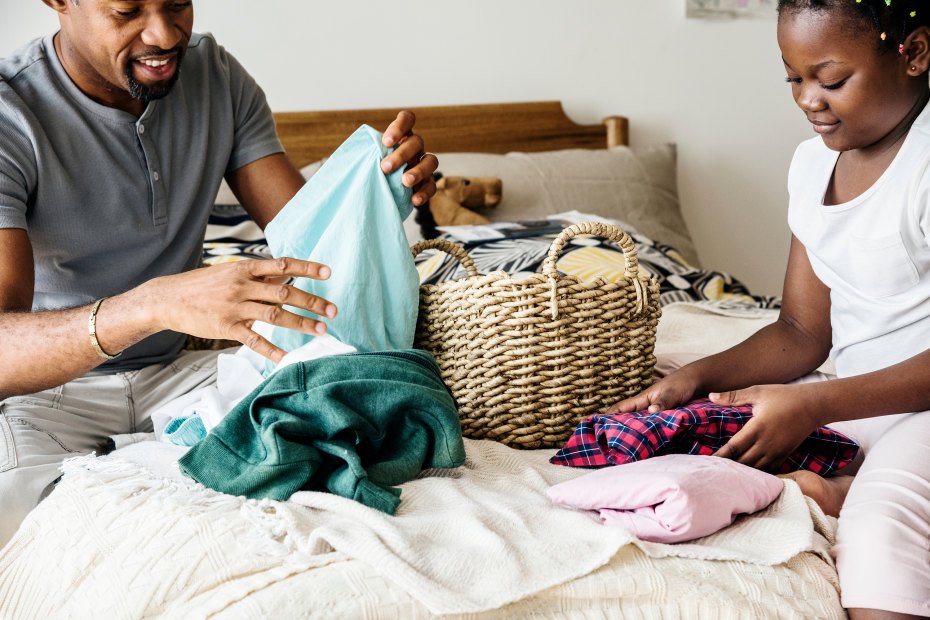 4. Banish hazards.
More than 26 million Americans suffer preventable injuries at home every year, and more than 93,000 die from those injuries. Poisonings, falls, and fires are usually to blame. To prevent poisoning, safely store and responsibly dispose of medications and chemicals. To prevent fire, clean out the dryer vent hose, replace air filters on the heater, and make sure appliances and electrical outlets are in good working order. Outside, keep an eye out for weeds and brush that grow near your home in early spring. If not cleared quickly, they can dry out in summer and create a fire hazard. And to forestall falls, older homeowners should be aware of potential trip hazards around the home, and minimize them as much as possible.
To address other home dangers, check the pressure on your fire extinguishers, test all smoke and carbon monoxide detectors, remove mold, and take steps to improve indoor air quality, such as replacing your furnace's air filter. If you have a pool or spa, inspect your fence or install one with proper safety barriers or a lockable cover: Drowning is the leading cause of accidental death among children ages 1 to 4.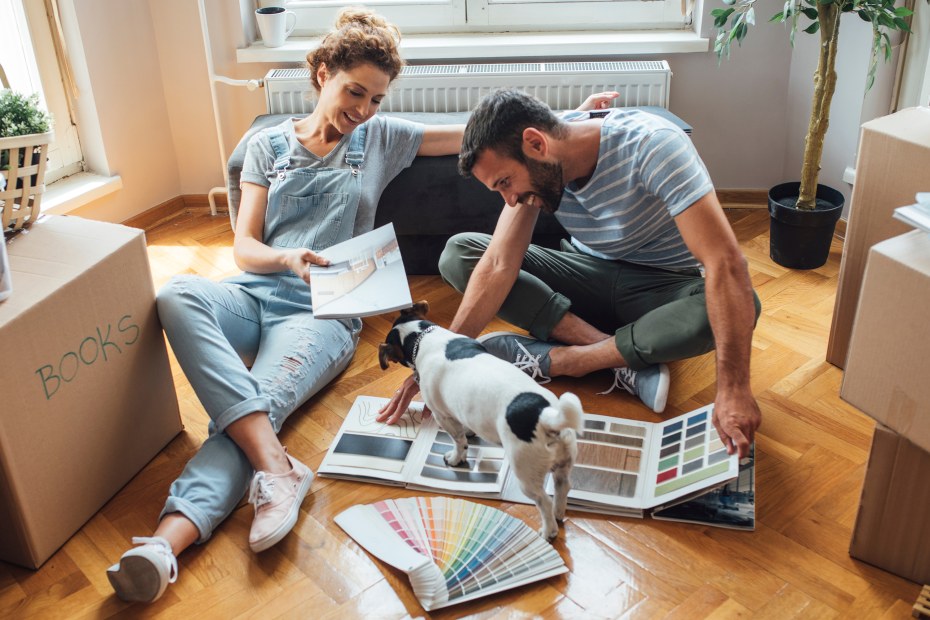 5. Give it a makeover.
If parts of your home have begun to look drab or outdated, perk it up by adding accessories, updating appliances, installing window treatments, or reworking the furniture. Even just doing up one room—preferably the one you spend the most time in—can add a boost. Clueless about where to start? Enlist affordable services such as Joybird, Modsy, Spacejoy, or Havenly, or hire a local interior designer. Crate and Barrel, Ethan Allen, One Kings Lane, and West Elm also offer free interior design services with no obligation to buy.
Planning on revamping your home office? "Look at what you have and think about what you may be missing," advises Benjamin Pardo, Knoll's design director. "Do you have storage? A comfortable chair? Enough light? A plethora of design elements can impact your day as you work from home. Decide what's important and accessible for you to work productively and comfortably."
6. Address security gaps.
Do a deep assessment of your home security: Are your windows and doors truly secure? Do you have an up-to-date alarm and a lighting system that works to protect you? How about a fireproof safe to guard your dearest possessions, or a front-porch surveillance camera? Make this the year to burglar-proof your house—and possibly even to lower your insurance premiums. 
Don't forget the security of your devices, as well. "It is important to be prepared and take measures like using a password manager and updating your router," Hoeberechts says. "Choosing the right smart-home and home-security partner that has the highest standards of cybersecurity is important."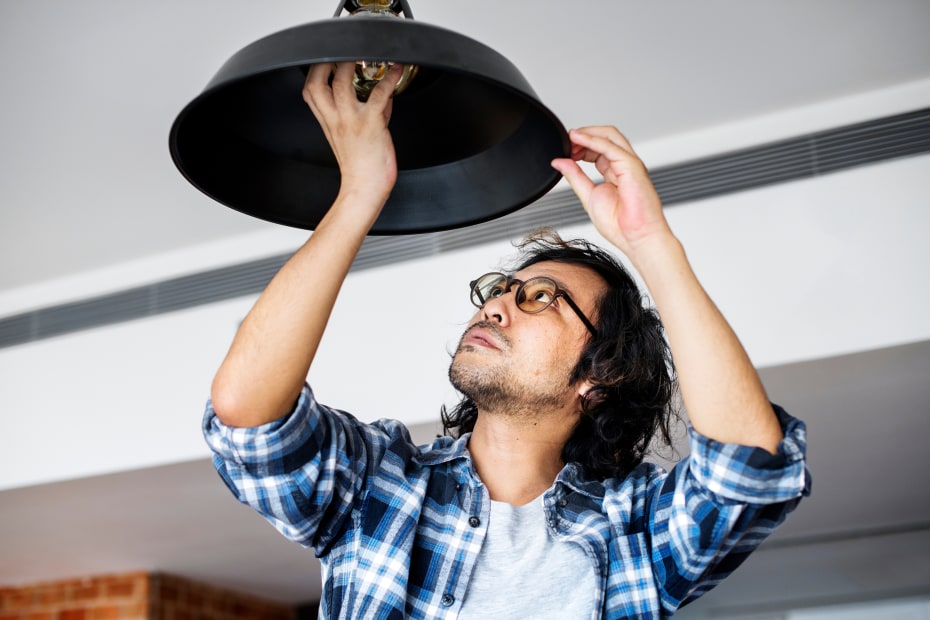 7. Go green.
There's not much more of a win-win than protecting the planet while slashing your expenses. And many of the fixes that will save energy, water, and money are fairly easy to get done: Switching to LED lights and flushing the hot water heater once a year are good first steps. There are plenty of other ways to make your house more eco-friendly, including sealing drafts, choosing Energy Star appliances, starting a compost pile (which is simpler and cleaner than you'd think), and keeping your thermostat at the right temperature for the season (no higher than 68 degrees Fahrenheit in winter and no lower than 78 in summer). You can also install aerators on your sink faucets and swap your showerheads for low-flow models. Those with the wherewithal for a bigger investment can resolve to install solar panels.
8. Create a maintenance calendar.
Many homeowners have the sense that they're falling behind on maintenance chores, although they may not be exactly sure what they should be doing and when. Clear up that static—and turn your house into a well-oiled machine—by putting together a realistic, month-by-month maintenance schedule to keep you and your home on track. If you rent, create calendar reminders for tasks that you'll need your landlord to address over the course of the year, such as servicing heating systems.
9. Plan your projects.
If you've been dreaming about home improvement projects, now's the time to flesh out what you're hoping to do and to start getting quotes. Whether you're eyeing a complete remodel or a minor redesign, you'll first need to decide whether to hire a contractor or to take on the renovation yourself.
10. Clean, deeply.
Rather than facing a huge job you'll dread doing a few times a year, spend one afternoon per month doing a deep clean. Or, to keep your home in good shape on the regular, add one deep-cleaning task to your weekly chore list, so that you never have to do it all in one go.