More Americans are discovering that less is truly more when it comes to the size of their homes. From the tiny-house and van-life movements to the desire to free up finances and simplify, the choice to live smaller spans all ages and generations. Younger, first-time home buyers are looking for homes with smaller footprints so that mortgage payments are more affordable. And they aren't the only ones buying smaller homes—12 percent of home buyers ages 45 to 64 chose to downsize in 2017, according to data from the National Association of Realtors.
Here's how to decide if downsizing is right for you and where to start.
What are the benefits of downsizing?
Downsizing can be an exciting new phase of life, says Julie Del Santo, founder and owner of the Dudum Real Estate Group in Northern California. "Sometimes people are really discouraged when they're downsizing because they feel like they're going from more to less," Del Santo says. "I try to help them operate from a place of abundance, not a place of scarcity. Yes, you're downsizing, but that can mean a simpler, freer, more amazing life that allows you more flexibility to go out and do things you want to do, while still finding a wonderful place to call home."
Reducing the size of your home can come with a number of benefits, depending on where you go next, including:
Financial flexibility;
Lower utility bills, insurance, and property taxes;
More location and lifestyle options;
Less room for clutter and distraction;
Less maintenance and work.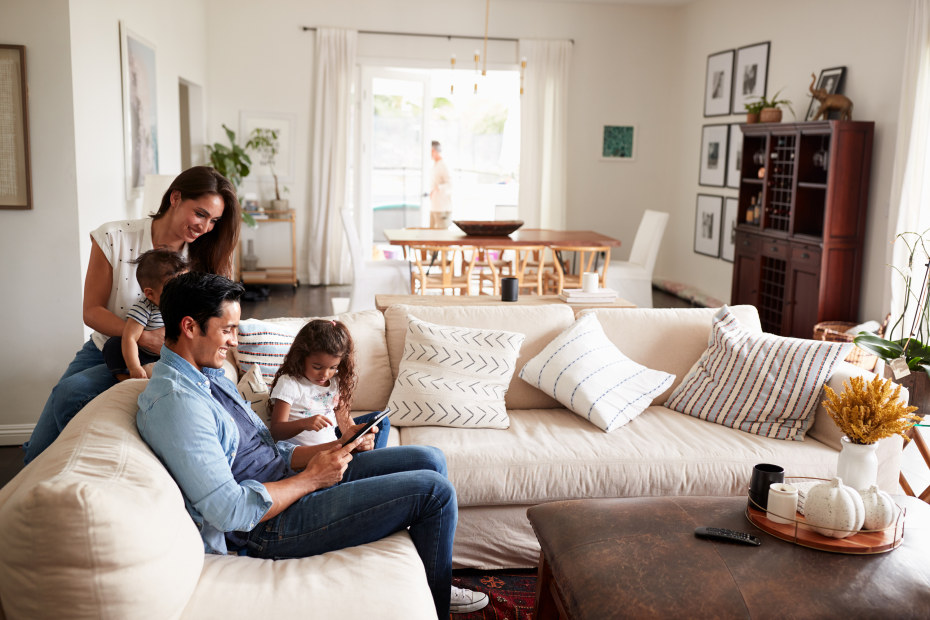 Is downsizing right for you?
Whether you're downsizing to save money, to afford to move to a more expensive location, or to ease the burden of a larger home, there are a few things to consider before making the leap. Ron Bush, real estate broker with Equinox Real Estate's Downsizing Eugene, says to start thinking about downsizing early and to consider all the reasons for the move.
According to our experts, a few indications that it may be a good time to downsize include:
Your housing expenses—insurance, mortgage, and property taxes—are too much.
You're overwhelmed by the upkeep and maintenance of your current house.
You yearn to live in a different area that's more expensive and you can't afford the same sized space you are in now.
You aren't fully using the space in your current house or you're traveling more than you're at home.
You're accumulating belongings that are just taking up space.
You want to move closer to family or to a different climate.
You want to be able to utilize your housing equity
You may need a more accessible layout or assistance in the near future.
Bush recommends asking yourself a few crucial questions before moving onto the next steps to downsizing: Do you want to stay in your current area or do you want to live somewhere else? And for what reasons do you want to stay or move? The answers will guide the rest of the process.
"Once you choose to stay or move, start looking and know your alternatives," Bush says. "The rest of it falls into place. But when it's wide open, people get stuck because they have so many choices. It's important to figure out where you're going to head."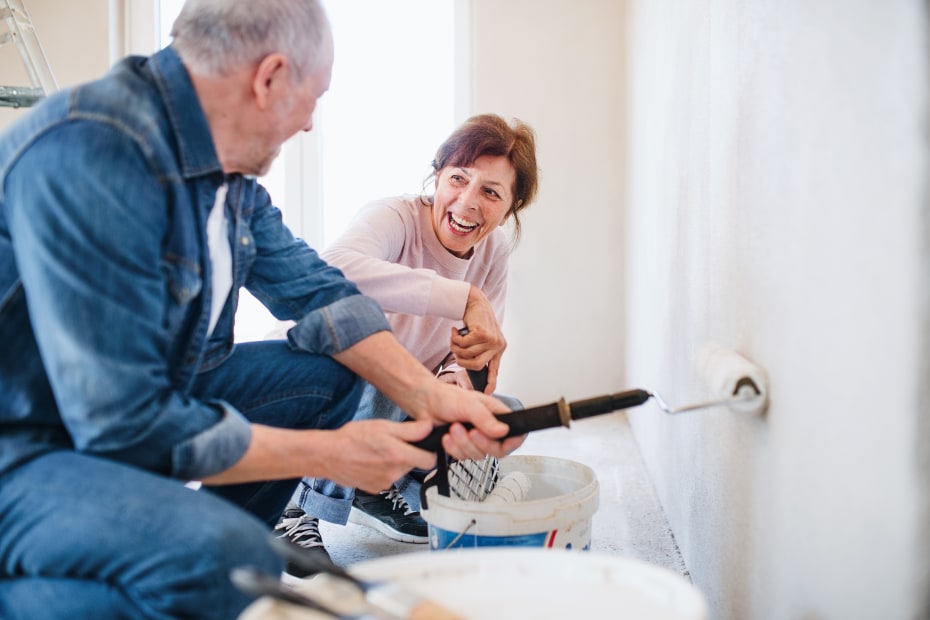 How to downsize your home
1. Consider the full cost.
Your monthly rent or mortgage payment isn't the only expense to take into account. It's crucial to calculate how much home you can comfortably afford and to take into account all of the expenses, from closing costs to moving fees. Add up any repairs and upgrades (including landscaping), cleaning and staging costs, moving fees, capital gains taxes, or anything else that's part of your downsize. Bush also recommends getting a home inspection before listing your current property so you aren't surprised when negotiating repairs with a buyer.
2. Determine the right home for your next chapter.
Downsizing is often about the size and/or cost of your home, but it's also about finding the right fit for your next phase of life. "The financial parameters are just a start," Del Santo says. Consider your budget; must-have features; whether you want to live in an urban, suburban, or rural location; the surrounding community; and the proximity to services.
3. Declutter and streamline your stuff. 
The best time to declutter is when you're moving, says Rachel Winter, founder of Happy Home Organizers in Phoenix, Arizona. Emotional attachment is the biggest barrier that prevents people from letting go of items, she adds. To help tackle this problem, Winter uses the phrases "use it or lose it." If it's not something you frequently use, you likely don't need it in your new space. "Moving forces us to make decisions and take stock of our possessions," she says. In most cases, she warns against opening a storage unit because it only delays the process and it's an extra cost.
For people decluttering by themselves, Winter suggests the following steps:
Empty everything from its place in your home.
Sort items and take inventory.
Donate, sell, recycle, or throw out anything you don't need or want.
And finally, pack.
4. Talk to your friends and family.
Downsizing might mean moving away from your current community as well as getting rid of some family heirlooms. In the case of a retiree with adult children, Bush suggests the parents be the first to bring up the conversation. "No matter who does it, someone needs to break the ice and get the family thinking and talking about the parents moving," he says.
If you're hoping to pass items on to family or friends, he recommends asking what they'd like, rather than assuming. "But in order to stay in control of your move, don't ask the kids, tell them where you plan to go next," Bush recommends. "Say, 'We're not asking for your permission, we're just letting you know that this is what we're going to do.'"
5. Prepare to move.
At least a few months before your lease ends or you list your home, plot out your moving plan—from deciding if you are going to do it yourself or hire movers to choosing what furniture you can realistically bring to your new place—to break it into more manageable steps.