When you're buying a house, the last thing you want is an expensive surprise in the home inspection report—particularly after you've put in an offer. 
As you go on viewings and dream of a potential future in each home you tour, focus on the conditions of the space as well as the aesthetics and layout. That way, you'll be attuned to any potential issues to keep in mind before making an offer or budgeting for repairs, says Debbie J. Pontikas, MBA, an associate broker at The Brokery, a Phoenix-based real estate agency. 
No home is flawless, but by thoroughly and carefully examining the property, you can avoid bidding on a money pit or getting an inspection report overflowing with expensive, yet necessary, repairs and immediate maintenance tasks. 
Here's exactly what to look for at your next viewing.
Request and review disclosure information.
While disclosure rules vary widely by location, in most states, homeowners are required to share relevant information, such as previous flooding, the presence of lead paint, the age of the roof, and so on. 
Ask for disclosure information (or ask your agent to request it) and review it before looking at a home, Pontikas recommends. "It can save you time and also help you hone in on what you're really wanting to look at once you're at the house," she says.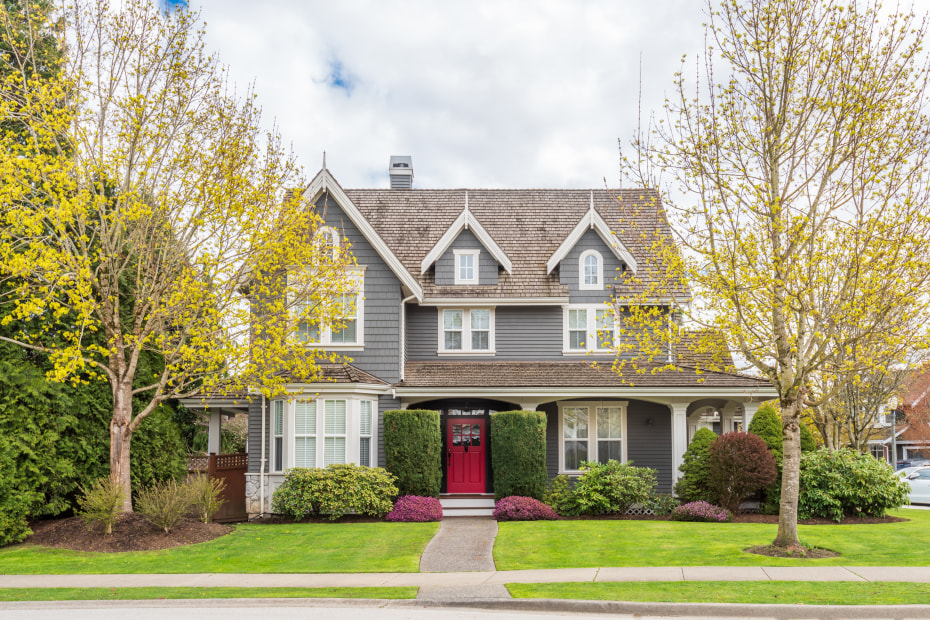 Check roof age and condition.
"A roof for single family homes can end up being a very large ticket item in buyer's markets," says Deniz Kahramaner, founder and CEO of Atlasa, a data-driven real estate brokerage. The national average cost to replace a roof is $8,213, according to Home Advisor, but it could cost up to $40,000 to replace, Kahramaner says. The precise amount depends on several factors, including the roof's size, where the home is located, and the type of roof. 
You can try to determine the roof's condition, although that won't always be doable depending on what it's made of. For example, with a tile roof, you'll need an inspector's help to assess the quality of the materials underneath the tile, Pontikas says. For an asphalt roof, curling shingles point to an aging roof, says Ray Fonos, owner of a HomeTeam Inspection Service franchise.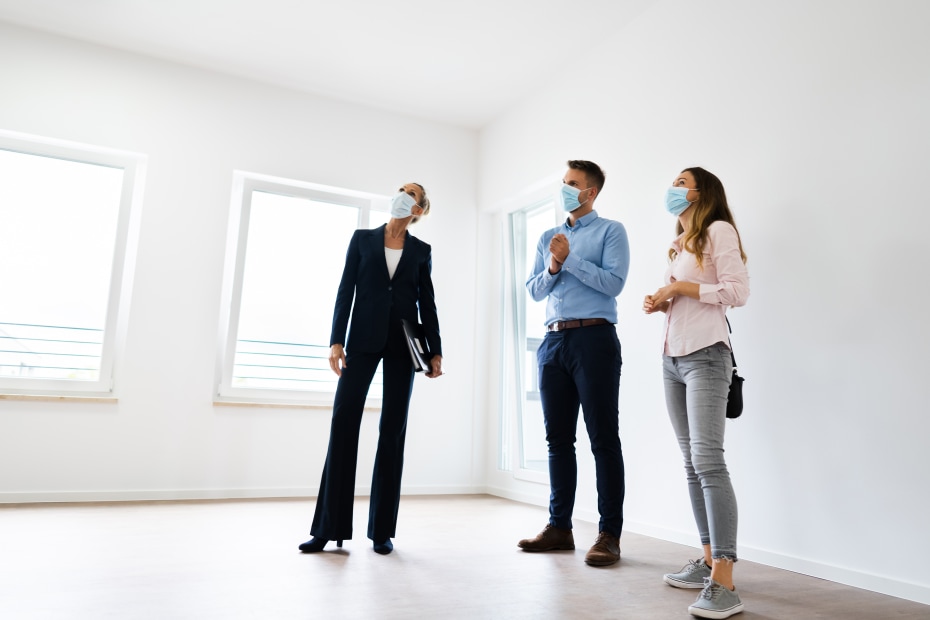 Look for signs of water damage.
"We cannot live without water, but it also can do the most damage to a home," Fonos points out. Too much moisture creates a friendly environment for termites and mold, which are both challenging and expensive to deal with. 
Plus, "wetness destroys materials," Kahramaner says—it'll cause dry rot in wood and deterioration of concrete.  
Here are a few tip-offs that a home may have water damage:
Smell: A musty, mildew smell in the home indicates water is lingering. You may smell this in many places throughout the home, but good spots to check include the crawl space and garage, Kahramaner says.
Textural changes: Look for blistering surfaces by windows and doors, Fonos recommends.
Color variation: Changes in color on the ceiling or other painted surfaces also indicate potential water issues, Fonos says. Look for effervescence (white, chalky spots) on a concrete foundation and dark spots on wooden frames, Kahramaner says—these hint to potential moisture-related issues.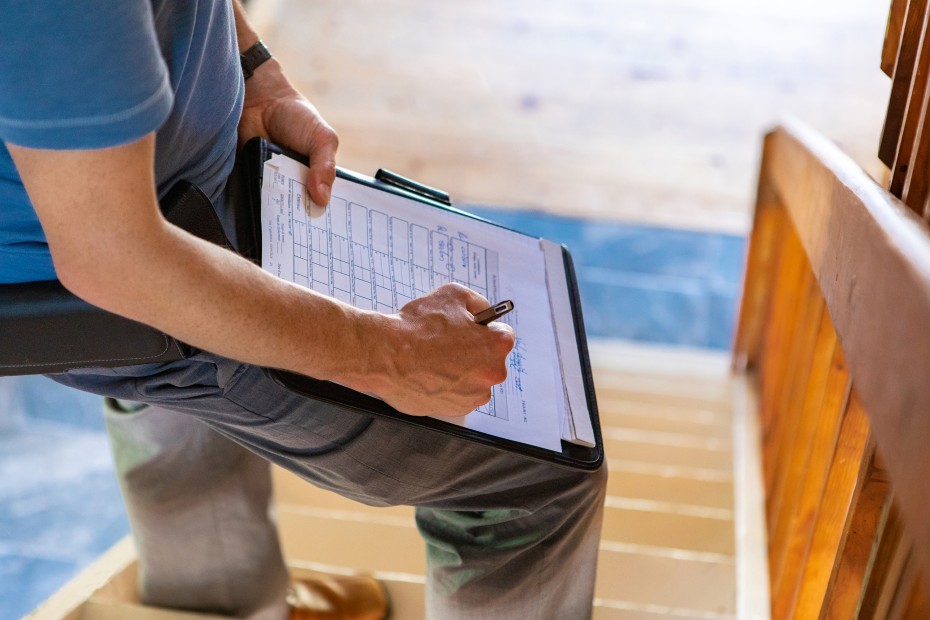 Ask about renovation history.
If you spot recent renovations, confirm that they were approved by the appropriate authorities. "The permit history can be obtained from the neighborhood or city's planning department," Kahramaner says. 
If it wasn't permitted, there might be safety concerns. Plus, if you purchase a home with unpermitted work, you'll "inherit all the baggage" of it, Kahramaner notes. 
Planning departments have stringent, specific guidelines for everything from the placement of outlets to allowed materials. If an inspector comes by to sign off on your own renovations and spots anything not to code, you'll be on the hook to fix it. 
"A $30,000 kitchen renovation can turn into a $100,000 project where you need to fix everything in order to bring it up to code," Kahramaner says.
Take note of the smell and feel of the home.
You can tell a lot about a home from pictures, but there's no replacement for being in the space, the Brokery's Pontikas says. 
"If you get an overwhelming whiff of pets or smoke, you may have to budget for carpet [replacement] or getting the air ducts cleaned," Pontikas says. That can add up—synthetic carpet can cost up to $4 per square foot, plus installation fees. 
As you walk through a house, you can often tell if it's been loved or if it's tired and in need of TLC, Pontikas says. Banged up cabinets and items that are loose and wobbly indicate that the homeowner may have also neglected routine maintenance, such as servicing the HVAC unit or having the roof inspected periodically, she says.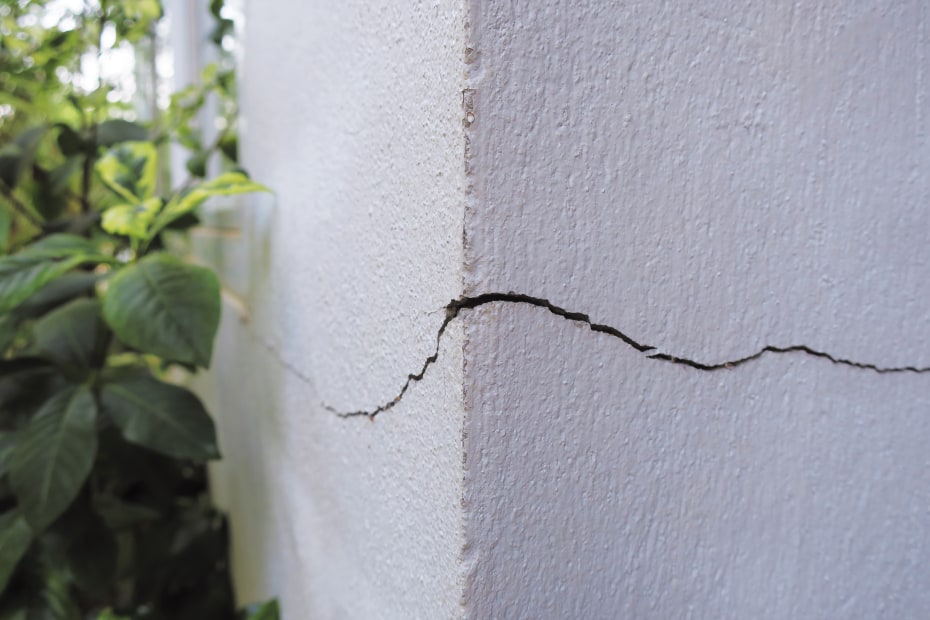 Investigate the foundation.
Evaluating a foundation fully requires an expert. "A lot of this stuff, you may or may not be able to see," Pontikas says. But there's plenty you can look for on your own. Keep an eye out for deterioration around the base of the home, Pontikas recommends—this might just be a matter of a sprinkler system hitting the house, but it could point to more complex concerns. 
Inside the home, check for cracks on walls or the separating of joints at structural intersections, Fonos says. "These conditions indicate significant shifting or settlement of the home and need further evaluation," he says. Doors and windows that do not easily open or shut can be signs of foundation issues, too. That's true too if the home is visibly slanted. 
Foundation condition is important in all homes, but particularly in locations near fault lines. "The frame and seismic improvements on the property really matter" if you're in an area where earthquakes are common, Kahramaner says. 
You can ask the listing agent if the seller has made seismic improvements, such as bolting the frame to the foundation or adding shear walls (to prevent shaking) or moment frames (to increase sturdiness), Kahramaner says. A full seismic retrofit can cost between $3,500 and $7,000.
Inquire about the age of the home's major systems.
As with the roof, all of a home's major systems—the water heater, the furnace, the heating and air conditioning systems—have a lifespan. If some, or several, need major repairs or replacing, the expenses quickly add up. 
"I advise that potential buyers ask the current owner about the timing of any major updates to the home," Fonos says. 
Replacing a water heater might amount to $2,000, Kahramaner says—but it could be higher or lower, depending on the model and the home's location. A furnace can cost a similar amount, or as much as $7,000. You should also ask for details on the sewage and septic system maintenance records. Factor the age of systems, and the potential need to replace them, into your bid.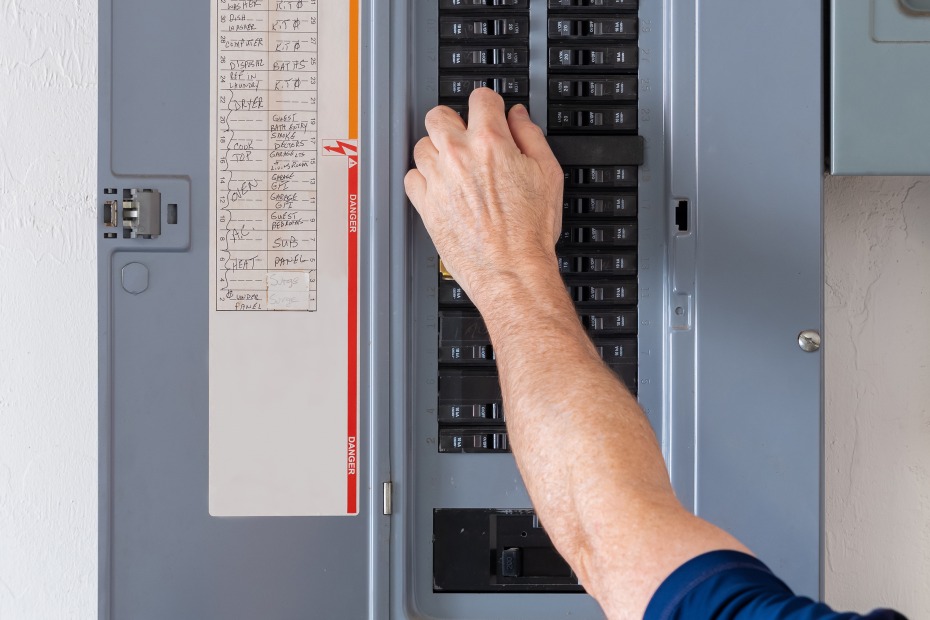 Look at plugs and the electrical panel.
In older homes, take a look at outlets, Kahramaner suggests. If you see only two-prong outlets, that'll be a problem for appliances with three prongs. "That indicates that there's probably old knob-and-tube wiring," Kahramaner says. Depending on where you live, this may mean you'll need to update your electrical. 
You should also take a look at the electrical panel, he says—new ones will have a circuit for each room, whereas older properties will have only a few circuits for the entire home. Replacing electrical could cost between $8,000 and $15,000.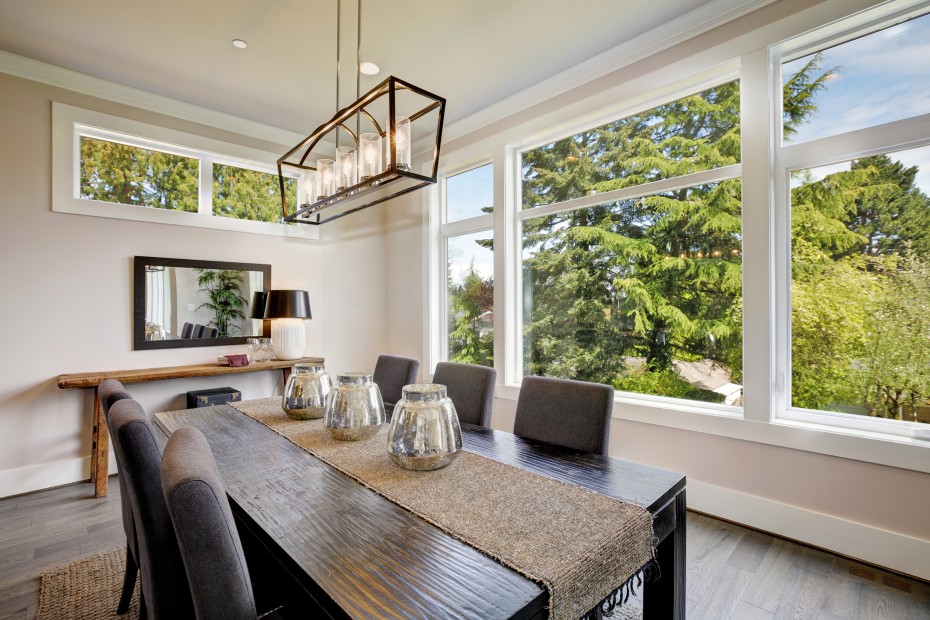 Check out the windows.
Windows that don't open or close easily point to foundation problems or poor installation. Plus, if the frame is rotted, that could be a major expense as well, Fonos says. 
The windows themselves are key to a well-insulated home, which is equally important in both hot and cold environments. Adding insulation to the walls is a relatively cheap fix; it'll likely cost less than $4,000 for an entire home, according to Kahramaner. Comparatively, replacing all the windows in a large single-family residence can be quite costly, Kahramaner says—a single high-end window can cost up to $1,200, not including the installation expenses.  
Look at the edge of the glass in windows to see if it's single-, double-, or triple-paned, he recommends. Double- and triple-pane windows reduce heat transfer and noise.
Get to know the neighborhood.
"Background research on the neighborhood is always helpful when considering a home," Fonos says. For example, you can look up the flood risk of any home using the FEMA flood map, and many listing sites include flood scores for individual properties. If the home is in a flood-prone area, you may need to purchase additional flood insurance. 
You may also want to get a sense for the general neighborhood: New developments and infrastructure changes can raise or lower a home's flood risk and affect future home prices.
If you're purchasing a home in an earthquake zone, it's also worth researching the area's soil, Kahramaner says—a home built on a landfill will shake more than one built on bedrock, he notes.