There's a lot you can get used to while living in a space—that handle on the toilet that needs a jiggle, a scrawl of crayon on the wall, or outdated cabinetry. But if you're considering putting your home up for sale, it's worth spending time beforehand to fix minor issues and address any bigger concerns. 
"It's proven that houses in better condition, cosmetically and otherwise, sell faster, [and] at a higher percentage of their original listing," says Kathleen Kuhn, president and CEO of HomeMaster, a home inspection franchisor. 
The goal is to make it easy for buyers to envision themselves in your condo or house. You want to put your home in its best light—not rely on a buyer's imagination, Kuhn says. 
This may seem overwhelming—and perhaps unappealing—if you have your mind set on leaving. But the effort is well worth it to help attract buyers and potentially raise the selling price.
Before You Dive In
Nearly every home will need some amount of prep work before being listed, even if it's just scrubbing the kitchen and updating decor. Before you invest in a project, consult with local experts, recommends Oleg Bortman, associate broker and co-founder of The Brokery in Phoenix. 
"Ask them where the market is, what buyers are looking for in houses, [and] what kind of issues came up in recent transactions so you can first and foremost understand how the process works," Bortman says. 
The local aspect is key: Buyers in San Francisco, Reno, and Salt Lake City are likely to have differing needs and priorities when it comes to housing. Experts familiar with your particular market can take a look at your space and help ensure that you're making the right improvements to cater to the biggest group of buyers in your area. That is, your home may need to be repainted, but a fresh coat of bright purple isn't money well spent. And while a central air conditioning system is essential in Tucson, Ariz., it's less crucial in Helena, Mont. 
It's best to dive into this big project with a prioritized plan so you get the highest return on your investment. Every home will have different needs, but these common, expert-recommended projects are an excellent place to start before listing or showing your home.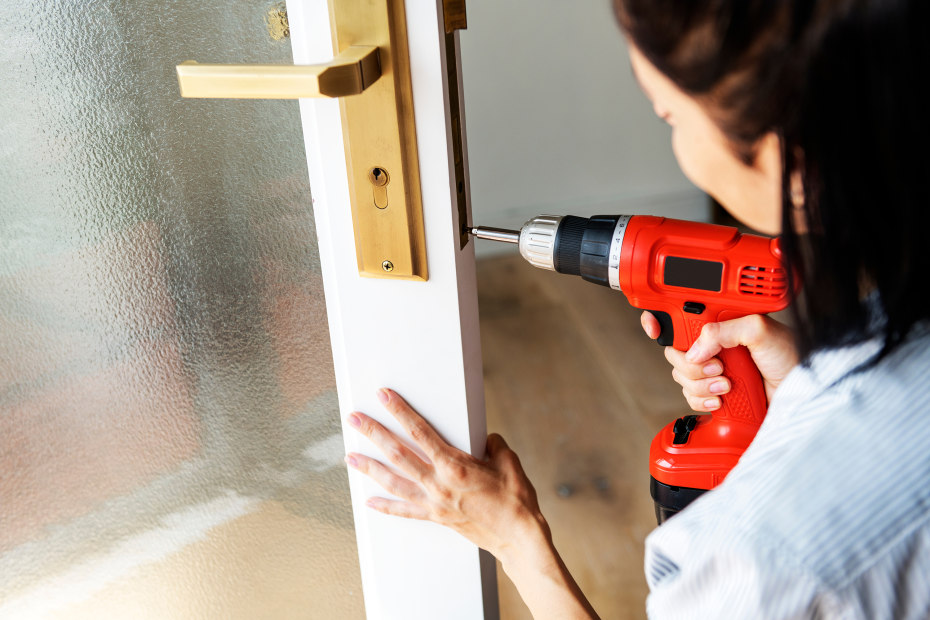 1. Fix it up.
Repair anything that's visibly or obviously broken before the buyer spots it. "When it comes to selling your home, sweat the small stuff," Kuhn says. That includes things such as broken doorbells, loose doorknobs, burnt out lightbulbs, and other minor defects. 
If these basics aren't in good shape, buyers and inspectors may feel that the house hasn't been well maintained and that bigger issues are lurking, Kuhn says. Here's where to start:
Check that all light fixtures work, and replace any burned out bulbs.
Fix leaky faucets and toilets.
Look for water stains, hairline cracks on walls and ceilings, and so on, repairing as needed.
Check window and door screens for holes, and repair and replace as needed.
Look at the floors, too—hardwood floors may need to be buffed or refinished; a broken tile in the kitchen may need replacing.
Clean the gutters.
2. Prepare for inspection.
Neither sellers nor buyers want to discover a big issue during the inspection process. "A pre-listing inspection can help reduce the risk of a buyer walking away or having to reduce the price to accommodate a repair that comes up during the buyer's home inspection," says California real estate agent Melanie Giacomo. The report can help you and your agent understand the true state of the home and decide which things to fix or disclose.
"It behooves [homebuyers] to get anything broken fixed because it's going to get flagged and the buyer's going to use it to negotiate anyway," says Heather Wendlandt, a real estate agent with Team Kolker in San Diego. The condition of the roof and the age or functionality of the air conditioning or heating system can derail a sale. "Those maintenance issues can scare away first-time homebuyers," Phoenix broker Bortman notes. 
In some cases, sellers may opt to disclose, rather than fix, HomeMaster's Kuhn says. For instance, you may want to mend the small issues (the dripping faucet) and make some updates (the garage door from the '90s) but simply disclose that the roof will need replacing in the next year or so, rather than fixing it, she says. Then, you can indicate that the home is priced accordingly.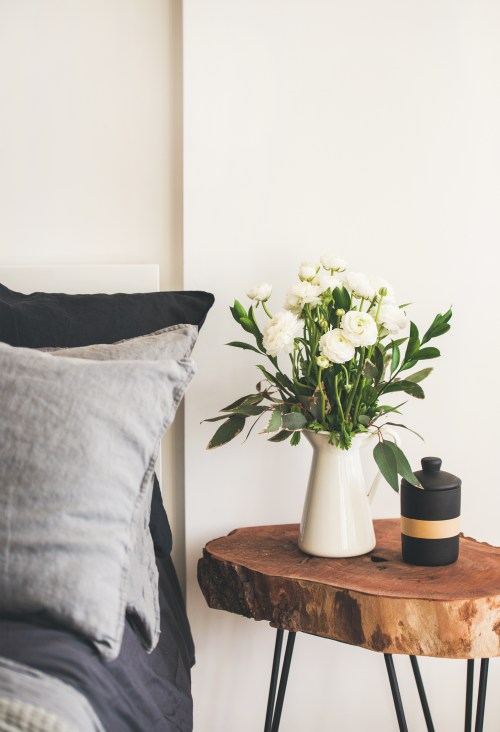 3. Declutter and remove personal items.
While this can be the most daunting task, you'll be grateful you spent time decluttering once you need to pack up all your possessions to move. But the biggest reason to have a major clearout is so buyers will see their potential home—not piles of your stuff, points out Karen Gradington, a real estate agent with Homie in Las Vegas. 
Take time to file or recycle that pile of paper, pack away out of season clothing, and donate or sell anything you don't want to take to your next home. As you go through each room, Giacomo recommends removing items that aren't used daily and neatly organizing what's left (think folding towels crisply and leaving counters clear) to give the appearance of more room. 
During this process, you should also remove most personal touches, including family photos, to make it easier for buyers to imagine themselves living in the space, Giacomo says.
Once you have packed things away, it may be helpful to rent a storage unit where the boxes can remain until you move into your new home. Placing items neatly in the garage, basement, or attic is another option, so long as they don't prevent buyers from fully seeing the space or give the impression that the home doesn't have enough storage space.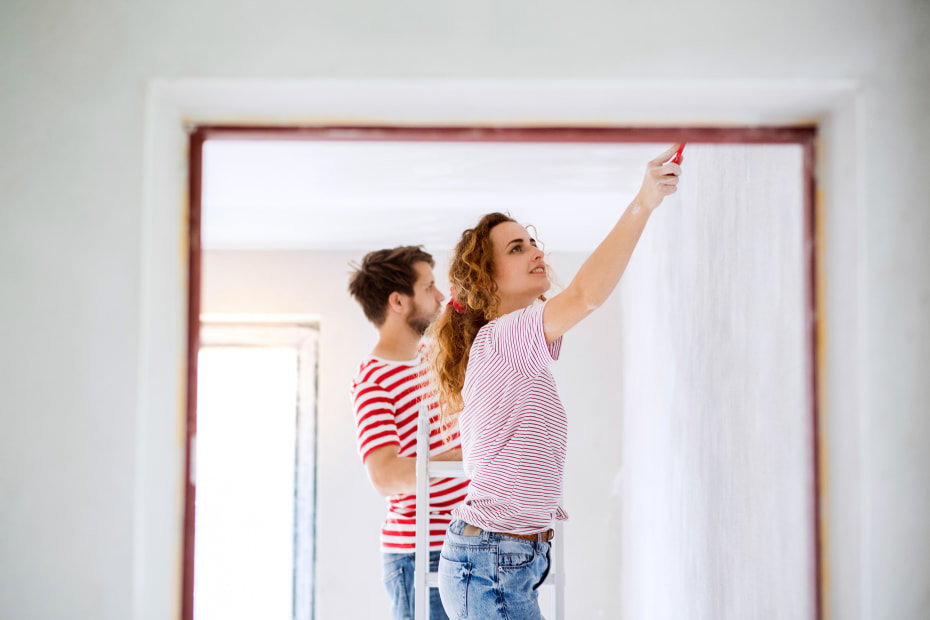 4. Paint as needed.
Scuffs and chips on the wall devalue a property, and fresh paint delivers one of the biggest returns on investment, Wendlandt says. Chipped or peeling paint is not merely a cosmetic issue—for homes built before 1978, when lead paint was often used, it can impact a buyer's chance at getting a loan for your property. That's particularly true for FHA and VA appraisers, says Gradington.
Your listing agent can help you assess the state of your walls before you pull out the roller. If only some walls need an update, you can do a color match (carefully remove a chip of paint off the wall and ask your hardware store to match the color) and paint where needed. 
When starting from scratch, keep color in mind: Outdated or eye-popping hues aren't recommended, Wendlandt says. Instead, opt for neutral shades such as white, gray, or tan. 
Smart Tip: If the paint is in good shape, you can skip this task and go after isolated scuffs or marks with a Magic Eraser instead, Wendlandt says.
5. Step up curb appeal.
Making a good first impression is essential, which is why you'll want to consider your home's curb appeal. Budget-friendly fixes to your home's entryway and front yard can make it more appealing to buyers and impact your home's selling price. 
A freshly painted front door, vibrant flowers, or a new welcome mat can make a big difference, real estate agent Giacomo says. And don't neglect the landscaping. A neat, trimmed yard helps sell homes, Gradington says, adding that most buyers are looking for low-maintenance landscaping.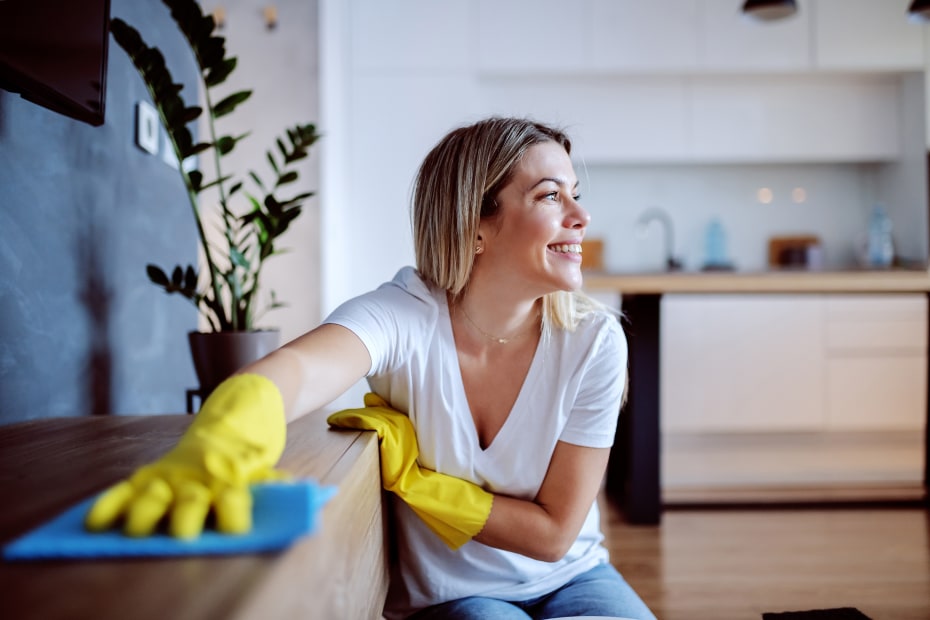 6. Scrub everything.
Dust bunnies, cobwebs, dull appliances, rings of grime in the tub, and other signs of use are a real turnoff. "It's very difficult for buyers to see beyond dirt and clutter," Kuhn says. 
You'll want your home to sparkle before you list it—go for a deep clean, tackling everything from the dust on the ceiling fan down to grimy baseboards. Clear surfaces, scrub the bathroom and kitchen (getting behind the toilet and cleaning inside the fridge), shampoo the carpets, remove cobwebs, and dust everywhere. Wash the windows, too, so they let in more light. 
You can do the deep clean yourself—or you can hire a cleaning service to tackle the task. Either way, aim to do this task prior to taking photos and staging, but toward the end of the listing timeline (so your home won't have time to accumulate dust and dirt before potential buyers show up). 
Smart Tip: You can rent or borrow tools to make your cleaning easier, such as a power washer for exterior areas or a carpet cleaner.
7. Clear the air.
"Smells are extremely important and this will turn off a buyer in seconds of entering your home," Gradington says. Along with pet odors, cooking smells are the biggest complaint from buyers, she says. 
Tackle the source of unpleasant smells—that may mean cleaning the litter box, using baking soda to deodorize stale carpets or furniture, eliminating mold, or running an air purifier. Finally, open the windows to let your space ventilate before a showing. Just don't forget to close them with enough time to get the house to a comfortable temperature before any potential buyers arrive.
8. Make a home binder.
Buyers and real estate agents will have a lot of questions throughout the process. Instead of relying on your memory for the age of everything from the fridge to the roof, gather up important documents and place them in a binder. This includes warranties, service records, manuals, and so on. It can also be helpful to include recent service reports that give the home's structure and systems—including the roof, furnace, air conditioning, and hot water heater—a clean bill of health, Bortman says. Plus, you'll want to have mortgage information, property tax rates, and more home-related details at-hand.
9. Set the stage.
Every expert we spoke to recommended hiring a stager to make the best possible impression. A professional stager can drastically boost the appearance of your home—and its selling price. In California, staging can cost $2,500 to $4,500, Wendlandt says, but she notes that it's money well spent. "You'll get higher offers if your home is staged," she says. You'll also want to make sure a professional photographs your space so your home looks light, bright, and appealing in photos.