Difficult and uncertain times call for extraordinary measures. AAA has been caring for Members for over 100 years, and we are here for you now. The health and safety of everyone—our Members, employees, and communities—continues to be our priority.
Here are a few simple answers to frequently asked questions about AAA services, including which ones are currently available and how to access them, as well as links to a few other helpful resources across the West.
What do I do if my car breaks down or just won't start?
We are here for you in the event of an emergency. Our roadside assistance team and mobile battery service continue to operate throughout Alaska, Arizona, Northern California, Montana, Nevada, Wyoming, and Utah. To request assistance, use the AAA Mobile App, call 1-800-222-4357 (AAA-HELP), or go to AAA.com/membership.
AAA owned and operated Auto Repair Centers—located in Northern California and Arizona—also remain open at this time. 
Will I get a premium refund on my AAA Auto Insurance?
AAA Auto Insurance policyholders that had an active policy as of April 30, 2020 should have received a 20 percent refund for two months of auto premiums (refunds are available everywhere, except where prohibited by law).
On June 3, CSAA Insurance Group announced that their premium refund program was being extended through June 30, 2020. Policyholders with an active policy as of June 30 will receive an additional 10 percent premium refund. You do not need to do anything to receive your refund, and you can expect to receive it by August 31.
If you pay in installments, you will receive a credit on your next bill.
If your policy renewed in May or June, you should have received a credit on your renewal bill.
If your account is paid in full, you will receive your refund via the method in which you made your last payment (check, credit card, or electronic funds transfer).
These refunds reflect fewer claims as a result of people driving less due to widespread shelter-in-place orders. AAA Insurance will continue to evaluate the refund program based on the length of shelter-in-place orders.
Getting ready to plan travel again?
The Centers for Disease Control and Prevention continues to caution against travel, both internationally and within the United States. Many states currently require visitors to undergo mandatory testing or quarantine. Before booking, check to see if local authorities, airlines, hotels, cruise lines, tour operators, attractions, and restaurants at your intended travel destination have issued health and safety-related alerts, entry requirements, or other restrictions. The CDC recommends that people wear a face mask in public, wash hands frequently, and keep six feet from others.
Preparing for a drive? TripTik shows current travel restrictions caused by Covid-19, including closures, checkpoints, and mask requirements. With the number of coronavirus cases rising across the country, check the areas you plan to visit before you go.
It may not be today or tomorrow, but when you're ready, our trusted (and complimentary) Travel Agents will be ready to help you plan your next trip. Please note that travel vendors may modify their trip cancellation and refund policies in response to Covid-19. You can review our travel partners' alerts online for the latest details on cancellation policies, travel restrictions, and waivers. Carefully read through the scope of coverage provided by travel insurance before purchasing as many do not cover losses related to the ongoing coronavirus pandemic.
If you need assistance with a previously booked trip, please submit a Member travel service request or contact your travel agent directly.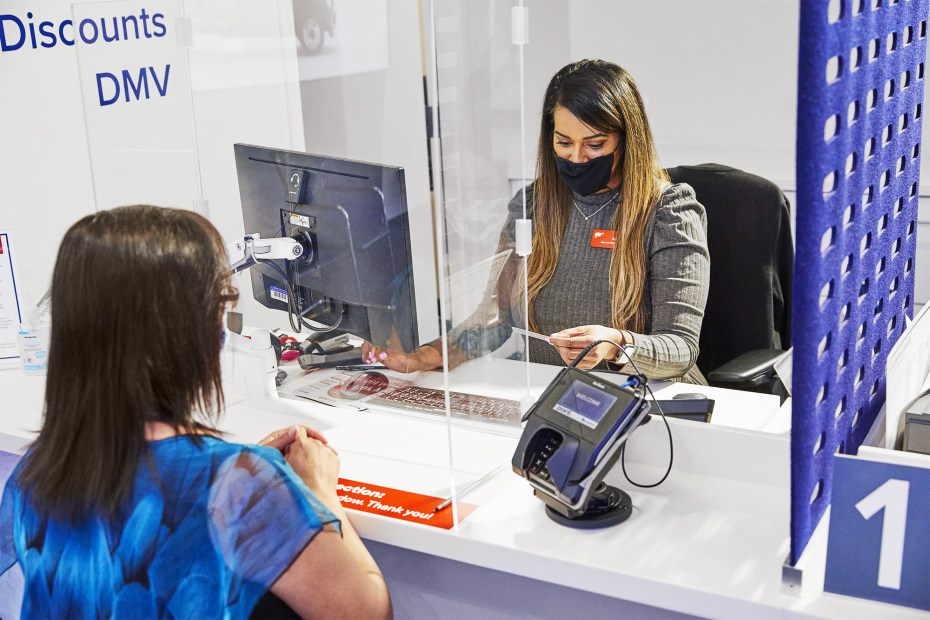 Can I visit my local AAA branch?
We're happy to report that we've reopened our AAA branch locations to serve your needs, including most Insurance and Membership services, plus limited motor vehicle department transactions. Our branches are open Monday through Friday—please call or check our branch locator for current hours. We have new and improved protocols and procedures in place to maintain the well-being of our Members, employees, and communities. Read more about what to expect before your visit.
How do I make a payment for my AAA Membership, get answers to billing questions, or request a map?
If you need assistance with your Membership, have questions about billing, or are looking for advice, answers, or tips on using one of our products, you can connect with a AAA representative by phone at 800-922-8228 or via email. AAA Members can also order maps and TourBook Guides online, and get them delivered to their home.
How do I renew my car registration or driver's license, get a REAL ID, or transfer a vehicle title right now?
AAA branch locations are open and most are offering limited motor vehicle department services. Arizona branches are unable to process MVD services at this time. Please contact your local branch to find out what services are currently available near you.
State motor vehicle and transportation offices are also providing many services online. Some are offering extensions for renewing documents that expire in the near future. 
California
Nevada
Arizona
Utah
Montana
Wyoming
Alaska
What other AAA Member benefits can I use today?
Additional Resources
How do I apply for unemployment?
Many states have waived the one-week waiting period to allow workers who were recently laid off or had their hours reduced due to the novel coronavirus to begin receiving unemployment benefits immediately. 
Here is how to find more information and apply in your state:
Where can I find food assistance?
The USDA announced it would change some of the rules for school lunches so eligible children could receive free meals through the program even with schools closed. Contact your local school district for information about operating meal pick-up programs near you. Children under five and their mothers may also be eligible for the Special Supplemental Nutrition Program for Women, Infants, and Children (WIC), and Meals on Wheels continues to deliver meals to seniors who have been advised by the Centers for Disease Control and Prevention to stay home.
More resources by state:
What grocery stores are currently offering special hours for seniors and people who are at high-risk for severe illness from Covid-19?