National parks are some of our country's greatest treasures, so it's little wonder that—especially in the West—they also happen to host some of the finest hotels (think massive fireplaces, postcard views, and wildlife-filled backyards that literally stretch for miles). Lots of people pay hundreds to stay in such places like Yellowstone's Old Faithful Inn or the Grand Canyon's Yavapai Lodge. But here's a little secret: You don't have to be a guest at the top hotels to enjoy their amenities—you just need to know where to look.
Yosemite National Park, California
The upscale Ahwahnee, often referred to as Yosemite's Grand Dame, should be on every visitor's list. While lodging here can be pricey, the property's public spaces are open for everyone to enjoy. Savor the views from The Ahwahnee's Great Lounge—with its towering windows overlooking Yosemite Valley—or hunker down in the aptly named Mural Room, a perfect spot for whiling away an afternoon with a book.
To learn more about this historic 1920s hotel and its legendary guests, which include both J.F.K. and Walt Disney, join one of the Ahwahnee's free hour-long property tours. Stop by the hotel's concierge desk for a current schedule.
Glacier National Park, Montana
Though rooms at Many Glacier Hotel in Montana's Glacier National Park are a hot commodity, some people choose to stay a mile away at the more affordable Swiftcurrent Motor Inn or Many Glacier Campground and simply use the hotel's lobby as a gathering place. You don't have to be a guest to dry your hiking boots by the central stone fireplace or even work on one of the jigsaw puzzles found throughout the hotel's public spaces.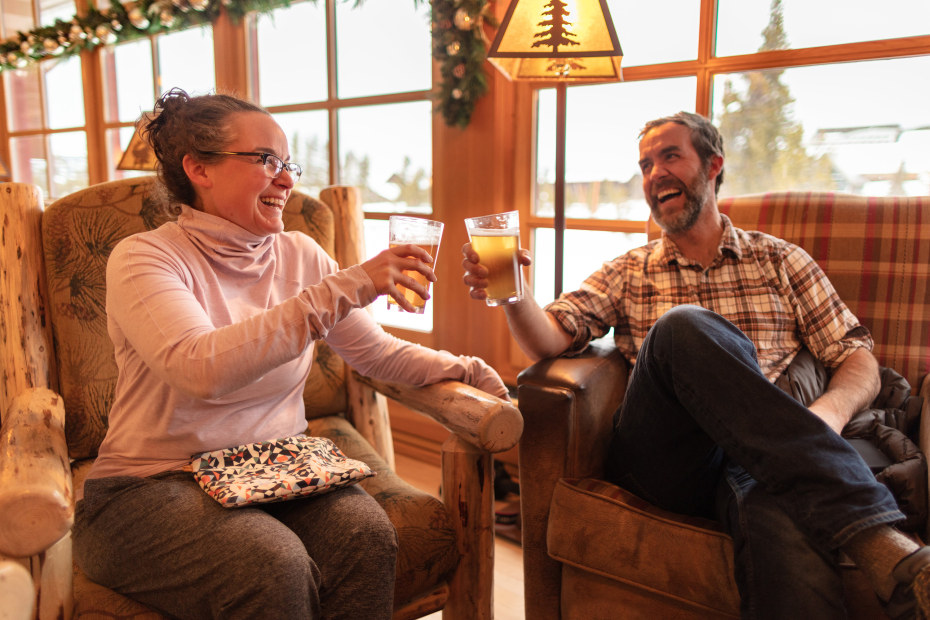 Yellowstone National Park, Wyoming
Looking to feed a family of four on a fixed budget? Most national park lodges offer casual, low-price dining options like the Old Faithful Inn's Bear Paw Deli in Yellowstone. Afterward, score a prime seat on the inn's second floor sundeck to watch Old Faithful's on-time eruption, then retire to the more affordable frontier cabins (starting at $184/night with their own bathrooms)—part of neighboring Old Faithful Snow Lodge.
Grand Canyon National Park, Arizona
Services such as the Yavapai Lodge's free ranger-led programs are open to anyone, regardless of whether you're a registered guest. But since the cost of a room at the Grand Canyon's premier lodge can be steep, try nearby Mather Campground—with access to laundry, shower and restroom facilities—instead.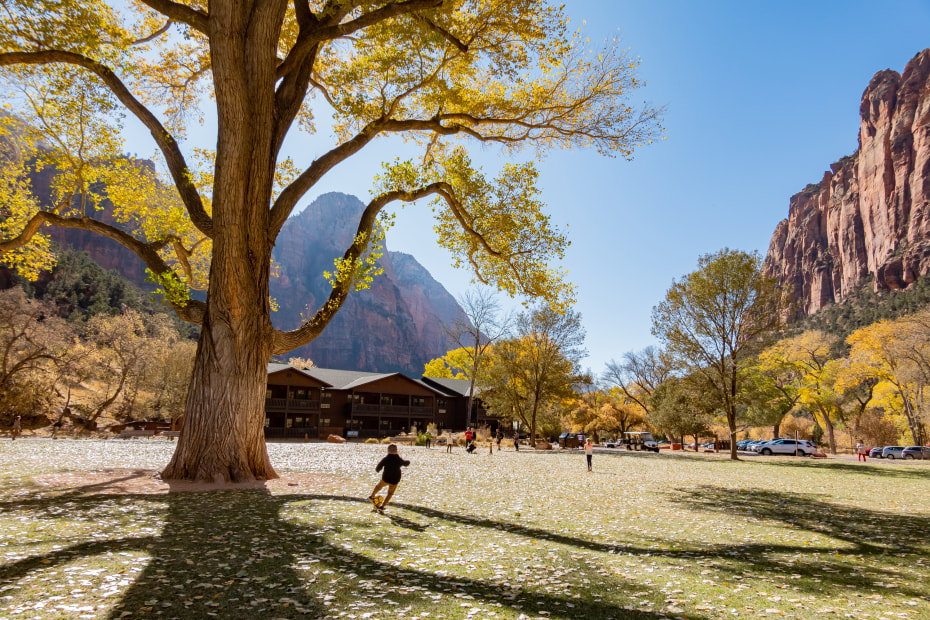 Zion National Park, Utah
As Zion's only in-park lodging, rooms at Zion National Park Lodge tend to book up quickly during peak season (April through November). However, reservations at this year-round property are easier to score from December through February. This is also the time when lodging deals are most likely.
But you don't have to be an overnight guest to enjoy the cinnamon buns, microbrews, or spectacular views of the park's sandstone scenery on the outdoor patio at Zion Lodge's Castle Dome Cafe.
Zion National Park's free peak-season shuttle connects the lodge with popular trailheads like Angels Landing and The Narrows, as well as the town of Springdale, just beyond the park's southern entrance. Here, you'll find a variety of accommodations to choose from.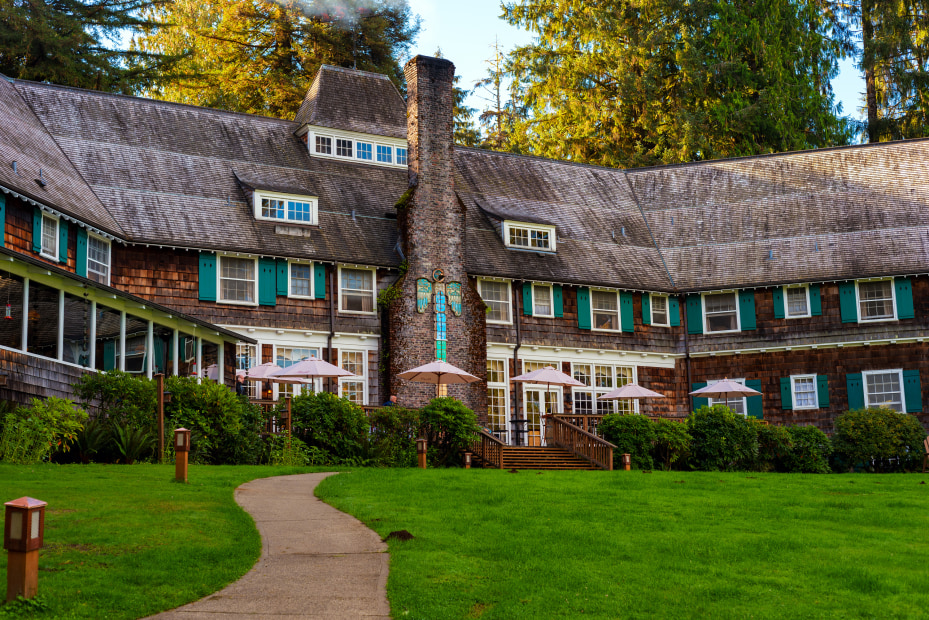 Olympic National Park, Washington
Perched on the shore of Lake Quinault in the heart of the Quinault Rainforest, the year-round Lake Quinault Lodge is known for its off-season deals (keep an eye out for their "buy one night, get your second night free" offers). Summer boat tours of the lake, which begin and end at the property, are available to all, as are kayak, canoe, and paddleboard rentals—great for taking in the same lush beauty for a fraction of what a high-season overnight stay might cost.
Further north in the park is the craftsman-style Lake Crescent Lodge, which offers room types for a range of budgets. Although its Roosevelt Fireplace Cabins are by far the most coveted, they're also the most expensive. Opt instead for one of the historic lodge rooms. Although they have shared baths and are only available to those 18 years and older, they run about $200 less a night during summer.
Presidio of San Francisco, California
Both the Lodge at the Presidio and its sister property, the Inn at the Presidio, are renovated and refurbished former military properties that embody the historic character of their surroundings—a national park setting that's free to all. But if you're trying to save money, consider bedding down at one of the more wallet-friendly lodgings along nearby Lombard Street (the Cow Hollow and Chelsea motor inns are both good choices) instead. The 43 Muni bus practically takes you door-to-door, and you'll still have direct access to everything from the park's new Tunnel Tops experience to picnicking on the Presidio's Main Parade Lawn.