Editor's note: The following information is subject to change as parks continue a phased reopening process. Check back here or at nps.gov/coronavirus for the latest updates.
After being shut down for most or all of April and May due to the novel coronavirus pandemic, many western states have continued to reopen their national parks in phases throughout the summer.
Before you go, check the park's website or call ahead for updated information about what is open, and check the guidelines of your state/county and those around the park before visiting. If your local health department recommends staying home or avoiding all non-essential activities, stay in your community. The Centers for Disease Control and Prevention and the National Park Service ask all visitors to stay in their local area. The CDC also advises visitors to only recreate with members of their household, always maintain proper social distance of at least 6 feet within the park (including in the parking lot, at any overlooks, and on all trails), and to opt for less-trafficked areas and trails.
Here's what you can expect for parks in California, Utah, Arizona, and Nevada: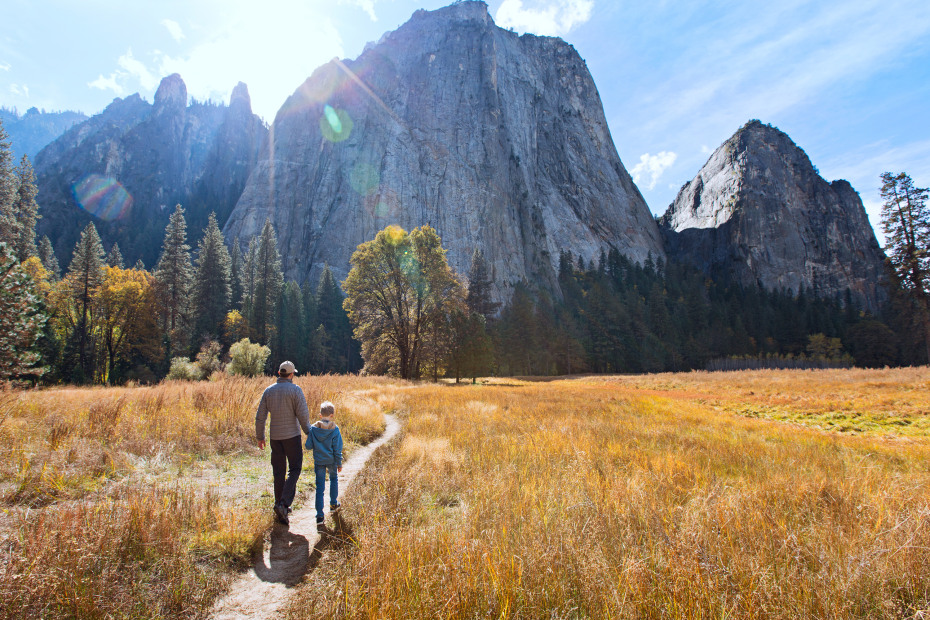 California
Channel Islands National Park
Island Packers, the Channel Island's transportation concessionaire, resumed ferry service to the National Park's five island destinations in early June. The park's mainland visitor center is currently closed.
Death Valley National Park
Death Valley has an extensive reopening plan. The park is currently in phase 3.2, meaning all roads, trails, and overlooks are open. Lodging at Stovepipe Wells and Panamint Springs Resort is available. Most campgrounds within the park are now open, with a few seasonal exceptions.
Joshua Tree National Park
Joshua Tree has reopened. Park entrances, roads, and trails are open throughout the park. Visitor centers are open, though some indoor spaces such as museums and exhibits are temporarily closed. Campgrounds are open on a first-come, first served basis. No reservations are being taken through September 4. Group campsites are limited to 25 people.
Lassen Volcanic National Park
Lassen is mostly open, with only some indoor spaces, such as museums and auditoriums, remaining closed. All campgrounds are open for the season as of late July. First-come, first-served sites are limited, so reservations are highly recommended. Bumpass Hell Trail, one of the park's last attractions to reopen, is now available to visitors, but park officials warn that it can get extremely busy.
Pinnacles National Park
After being closed to day visitation for most of April and May, Pinnacles began allowing walk- or bike-in traffic on May 22, from both the west and the east entrance to the park. The campground remains open, by reservation only. Visitor centers, shuttles and road access beyond the campground remain closed, as do two of the park's more constricting trails, the Bear Gulch and Balconies caves.
Redwood National and State Parks
Redwood has reopened access to most park facilities, roads, and trails. Campgrounds are open as well, by reservation only. Crescent City Information Center and Jedediah Smith Visitor Center remain closed, as do some parking areas. For more information about what is open and closed in this network of parks, visit this link.
Sequoia and Kings Canyon National Parks
Sequoia and Kings Canyon continue to slowly reopen to visitors. After opening for day-use visitation in early June, these two parks began to let in overnight visitors in July. As of early August, only Potwisha, Lodgepole, and Sunset campgrounds are open, and all require reservations. Further campground-specific information can be found here. Many indoor facilities, such as visitor centers and bookstores, remain closed.
Yosemite National Park
Yosemite reopened on June 11 for recreational use. Overnight stays inside the park will only be available to those with reservations at the Upper Pines or Wawona Horse Campgrounds, Yosemite Valley Lodge, Curry Village, or the Ahwahnee Hotel. For those without overnight reservations, day-use permits are required to enter the park, and are valid between 5am and 11pm for seven days from the date indicated on the reservation. Day-use reservations through September are available on Recreation.gov, with further dates opening up on the first of the preceding month (September 1 for reservations in October, and so on). Permits are non-refundable and cost $2. Further details are available here.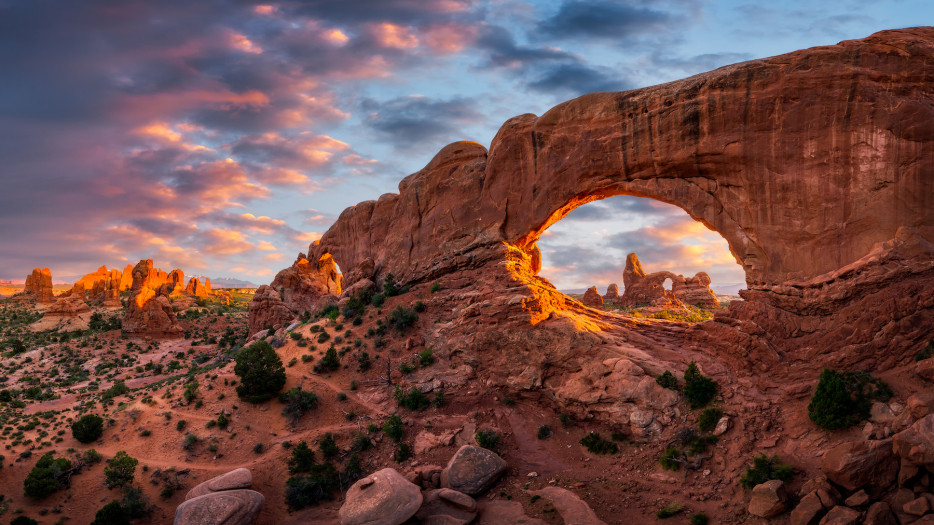 Utah
Arches National Park
Arches has resumed recreational access to all park roads, trails, and bathrooms. Devils Garden Campground is open as well, as is the park store. As of early August, the visitor center remains closed. No entry is allowed into the Fiery Furnace, and tours of the challenging route have been cancelled. Visitors can reschedule for a later date on recreation.gov.
Bryce Canyon National Park
Bryce Canyon has fully reopened. Sunset Campground requires reservations. North Campground is first-come, first-served.
Canyonlands National Park
Recreational access to park roads, trails, bathrooms, and backcountry camping began in Canyonlands on May 29. As of early August, the campgrounds at Island in the Sky and The Needles are open. Backcountry and river permits are being issued online only, and must be requested five days in advance of the start date. Visitor centers will be reopened at a later date.
Capitol Reef National Park
Capitol Reef has fully reopened, including park facilities, roads, trails, and campgrounds.
Zion National Park
Zion began allowing recreational access to certain parts of the park on May 13, including most trails. Shuttle service has resumed, in a limited capacity, as of July. Visitors should be aware that Zion Canyon Scenic Drive (the road to access many of the park's attractions) is closed to private vehicles during the high season. Angels Landing's chain section, the steep and narrow connector that requires single-file scrambling to the top of the iconic rock formation, is closed. The Kolob Canyons section of the park is fully closed to visitors. Watchman Campground and Zion Lodge are open by reservation only. Other campgrounds are closed.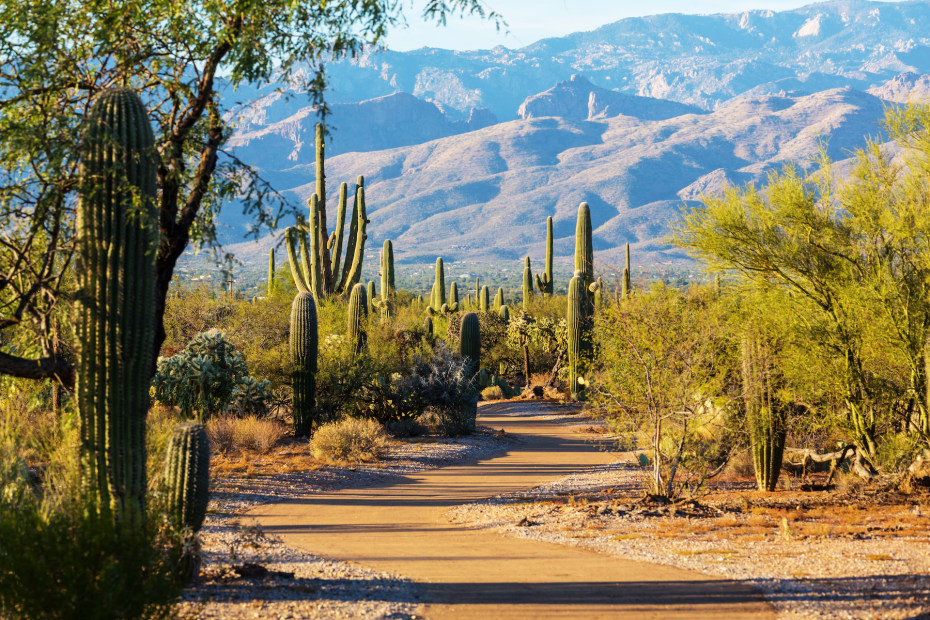 Arizona
Grand Canyon National Park
Many North and South Rim attractions, roads, and trails are open. Many indoor attractions, including park visitor centers, remain closed. South Rim shuttle bus service is temporarily suspended. Most overnight facilities are open, not including North Rim Campground, which remains closed without a set reopening date. All Desert View facilities are closed. Check here for specific information.
Petrified Forest National Park
As of early August, many of Petrified Forest's facilities, road, trails, and wilderness areas are open to public use, though no overnight stays in the park are allowed at this time. The Painted Desert Inn National Historic Landmark is temporarily closed. No cash is being accepted at entrance stations into the park—credit cards only.
Saguaro National Park
All visitor centers are closed within Saguaro, but hiking trails, picnic areas, and roads are open. All backcountry campgrounds are open.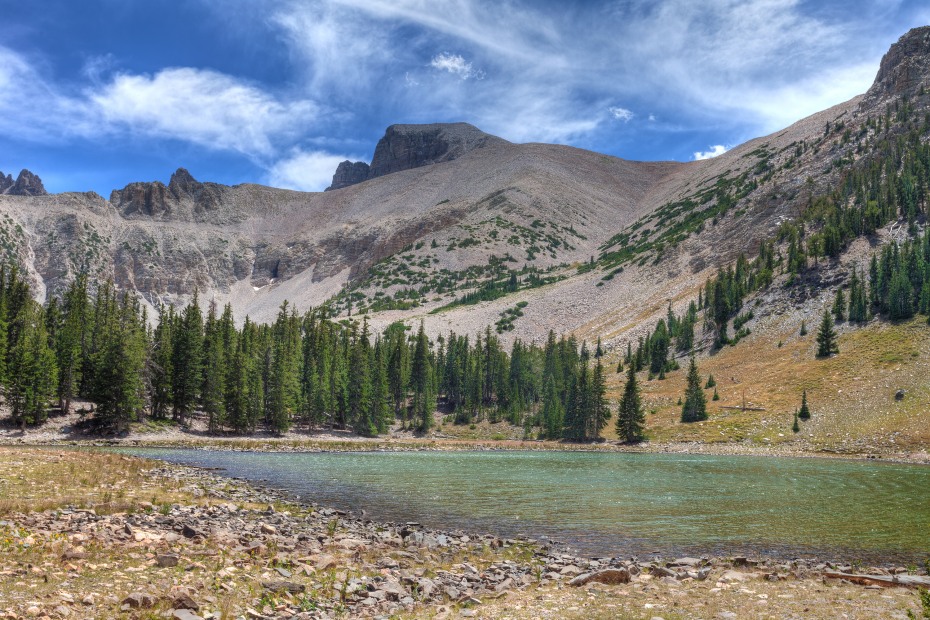 Nevada
Great Basin National Park
All trails and roads within Great Basin are open, as well as most park facilities, including visitor centers and campgrounds, excluding Lehman Caves Visitor Center, and Strawberry Canyon and Wheeler Peak campgrounds (the latter of which will remain closed for the entire 2020 season). Cave tours are not available currently.