Camping has boomed in popularity in recent years, with both seasoned tent campers and RVers vying for sites alongside plenty of first-timers. But since national and state parks have a limited number of camping spaces, it often seems that no sites are available, especially during summer, when travelers are out in full force. However, a little preparation can go a long way toward finding a place to pitch your tent. 
1. Have a back up plan. 
Sure, riverside camping in the heart of Yosemite Valley sounds ideal, but such coveted campgrounds typically book out months in advance. If your preferred location is already full, seek out lesser-known campgrounds in the surrounding areas that may still have open sites, suggests Jorge Moreno, public information officer for California State Parks. The booking site Recreation.gov is a great source for this: It provides reservation services not only for national park campsites but also for those in national forests and state recreation areas, so you can see all the options near your ideal location. Also check the California Department of Parks and Recreation's web page dedicated to first-come, first-served campgrounds. 
Smart Tip: Caswell Memorial State Park, Colusa–Sacramento River State Recreation Area, and Indian Grinding Rock State Historic Park are just a few of the many California state parks that tend to be less crowded for camping. 
2. Be flexible with your time.
Campsites fill up most frequently on the weekends, especially during peak season (May to September). If possible, try to book a site earlier in the week, as campgrounds typically start getting busy on Thursday and Friday. Shoulder seasons (typically fall and spring) are also ideal for avoiding crowds. 
Last-minute cancellations do occur, so if you have your heart set on certain dates, always check the reservation system. The California State Parks reservation system, ReserveCalifornia.com, also has a "notify me" option: If a site reopens for your preferred dates, they'll send you an alert email. 
3. Do your research.
How many RV sites and tent-only sites does your preferred campground have? Do some offer more shade than others? If there's a specific campsite or area of the campground that you prefer, have this info ready before booking. Both the state and national park reservation portals (as well as the NPS App) typically provide such details, along with photos or a map of the campground so you can choose your site accordingly. 
Keep in mind that the ways individual campgrounds release their inventory vary wildly. For example, while Yosemite releases its sites in blocks of one month, up to five months in advance, Washington's Olympic National Park is implementing a new tiered system, opening up advanced reservations beginning at six months, two months, and two weeks. Some locations have even switched from first-come, first-served to reservation-only in recent years, including campsites within Sequoia & Kings Canyon and Joshua Tree. 
For the most up-to-date info on when you should book, check the reservation page for your desired campground.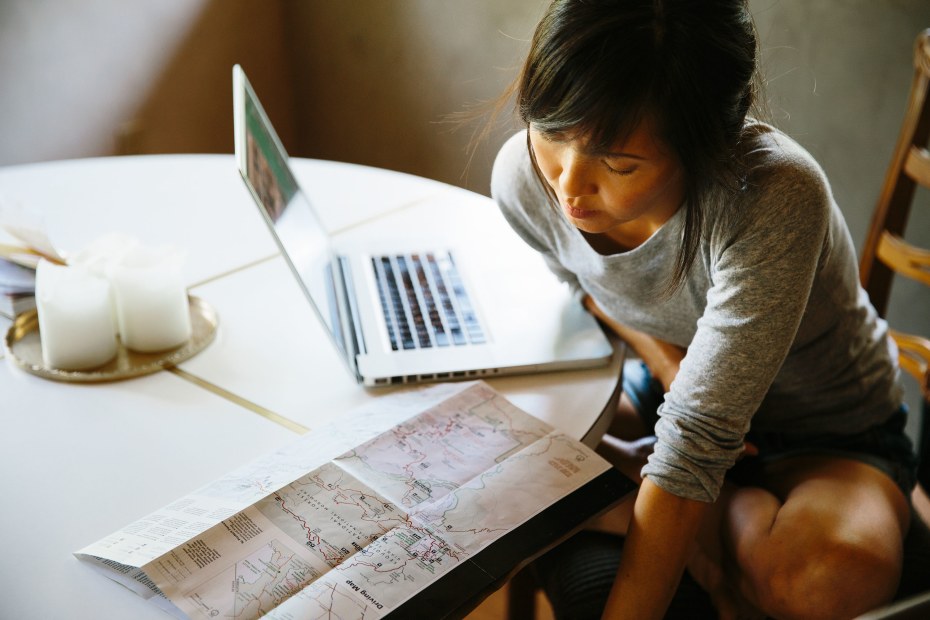 4. Be prepared.
According to Ana Beatriz Cholo, acting public affairs specialist for the National Park Service Pacific West Region, it's never too early to start planning. 
Get started by creating an online account with a reservation system—such as Recreation.gov for national parks—in advance. This way, when the booking window opens, you've got all the info you need (including your login password, credit card details, and earlier campsite research ) at your fingertips. 
5. Make use of technology.
Thanks to technology, keeping up-to-date on park closures, severe weather alerts, which campsites are walk-in versus reserve-only, and tips on what to see and do in a particular area is easier than ever these days. Take advantage of reservation resources such as nps.gov, parks.nv.gov, and recreation.gov, as well as apps for NPS and California State Parks, among others, to make the most of your adventure.