Road-tripping is one of the best ways to experience California, and there is perhaps no more common route than the journey along I-5 from Sacramento to Los Angeles. Many travelers complain that this itinerary is "boring," that there's nothing to see but farmland as you rush through the Central Valley. We, however, vociferously disagree.
In truth, the I-5 drive has a multitude of diversions and attractions within 30 minutes of the main drag. Here, from north to south, are a few of our faves.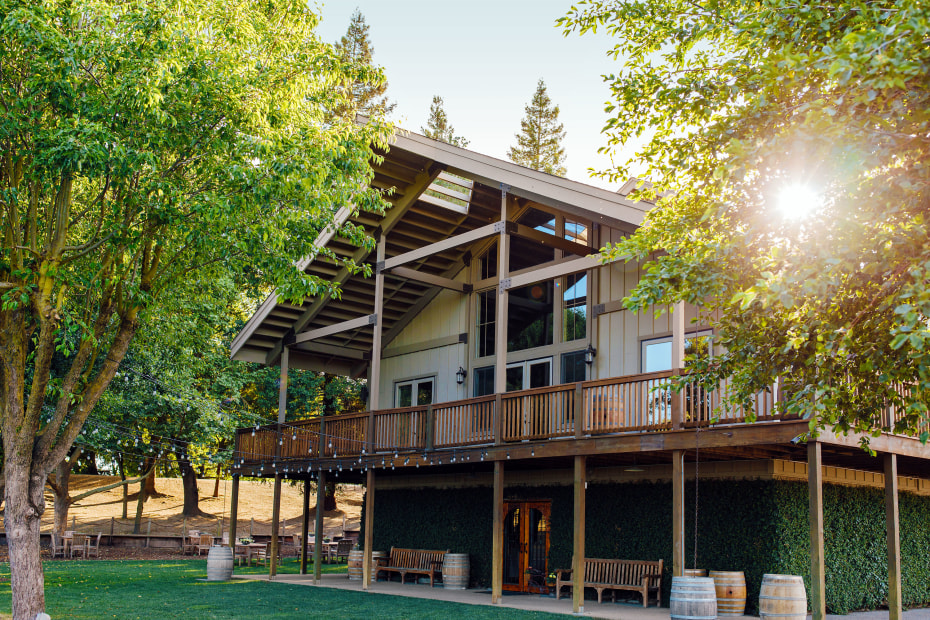 Bogle Vineyards & Winery, Clarksburg
While passengers can enjoy a wide range of reds, whites, and pinks in Bogle's welcoming tasting room year-round, the winery has also become renowned for its park-like picnic area, with a host of tables spread out in the shade of oak and maple trees. It's the perfect place to unload the cooler and dine overlooking the vineyard. In summer months, the winery hosts movie nights on the lawn in front of the tasting room. Picnic access is free, but movies and other special events throughout the year may require ticket purchases in advance.
Pea Soup Andersen's, Santa Nella
The original Andersen's, which opened in 1924, is north of Santa Barbara in Buellton, but the Santa Nella outpost has become famous over the years in its own right for two things: its windmill, a reference to Danish culture visible from the interstate, and pea soup. Today, the family-friendly stop serves up hearty comfort food such as all-day breakfast, onion rolls, and crispy fried chicken. It also stocks an eclectic gift shop with items for parents and kids alike. Before you leave, stop by the on-site bakery to pick up crullers, cookies, and other sweet treats to replenish your car snacks.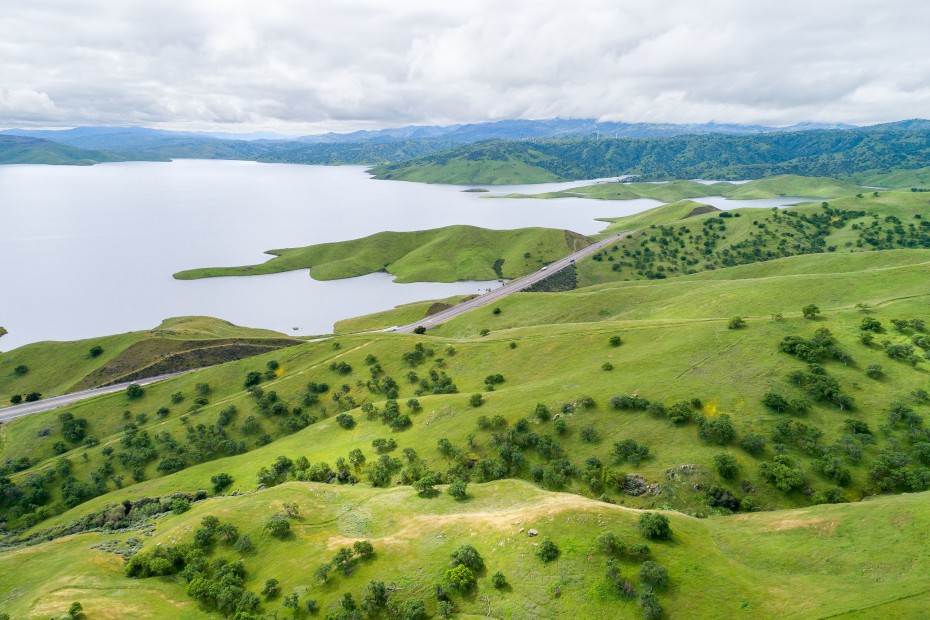 San Luis Reservoir State Recreation Area, Merced County
The San Luis Reservoir, nestled in the hills of the San Joaquin Valley near Pacheco Pass about 30 minutes west of I-5, was built as a way to contain runoff from the Sacramento River Delta that would have otherwise flowed into the ocean. Today, the water it holds is distributed via the California Aqueduct and used to irrigate farms in the Central Valley. A modest (and free!) visitor center at the Romero Overlook provides information on the reservoir and system it supports. Head to the day use picnic areas for shade, grass to lounge or run around on, and a place to grill. San Luis Creek's North Beach area welcomes swimmers in search of a refreshing dip, and land lovers can walk the accessible 5-mile San Luis Creek trail that runs along the O'Neill Forebay shoreline. Spring rewards visitors with lush green hills and polka dotted with vibrant wildflowers, but the park is an oasis just about any time of year.
Harris Ranch, Coalinga
The AAA Three Diamond-rated Harris Ranch Inn and Restaurant in Coalinga is a veritable oasis, with multiple dining areas, lively bars, and an epic gift shop. Menus here are loaded with steak—almost all of it comes from a slaughterhouse at the facility up the road. Across the parking lot, there's also a surprisingly large inn with a family friendly pool that some will drive for hours just to swim in.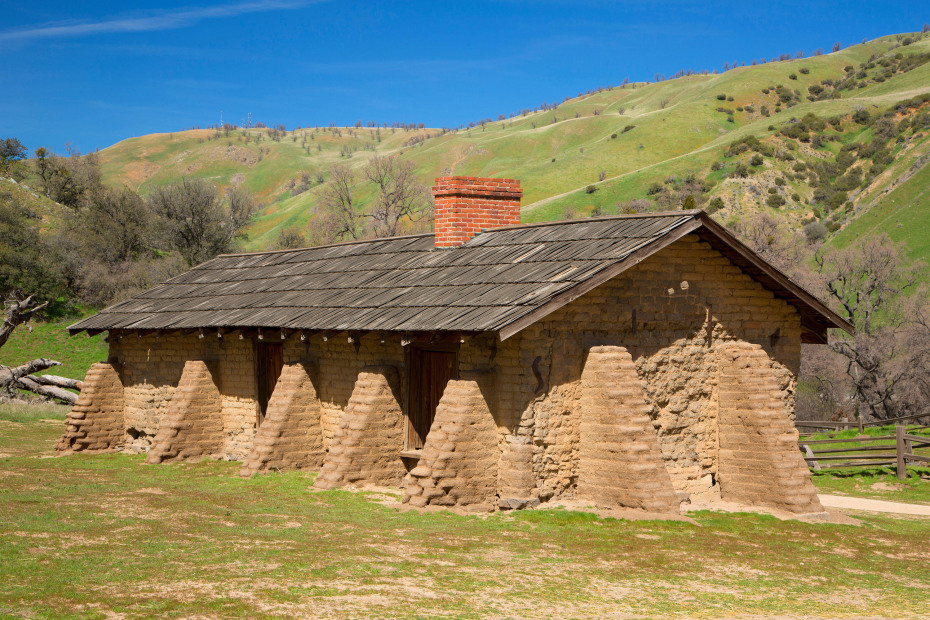 Fort Tejon State Historic Park, Lebec
The namesake fort at this attraction in Grapevine Canyon was established in 1854 to protect and control the American Indians who were living on the Sebastian Indian Reservation. Though it was abandoned 10 years later, the structure and surrounding grounds remained intact, and comprise the heart of the state park today. Visit on the first Saturday of the month and you'll be party to living history demonstrations with volunteers in costume. There's also a modest visitor center with extensive history of the region.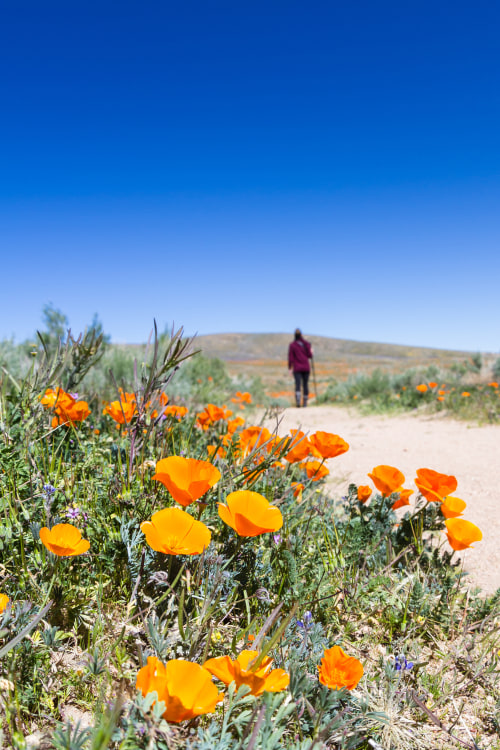 Antelope Valley California Poppy Reserve, Lancaster
Every spring, the fields in this 1,781-acre state reserve outside of Lancaster explode with shades of orange when the poppies bloom. A series of trails crisscross the desert grassland, making access easy. When you're done snapping selfies and TikToks amid the flowers, check out the Jane S. Pinheiro Interpretive Center, with exhibits and a gallery of watercolor paintings (open March 1 through Mother's Day). The reserve sits on the west side of the Antelope Valley, about a 30-minute detour east of I-5. (When you visit, be careful to stay on the marked trails to protect the fragile habitat and avoid the rattlesnakes that live among the flowers.)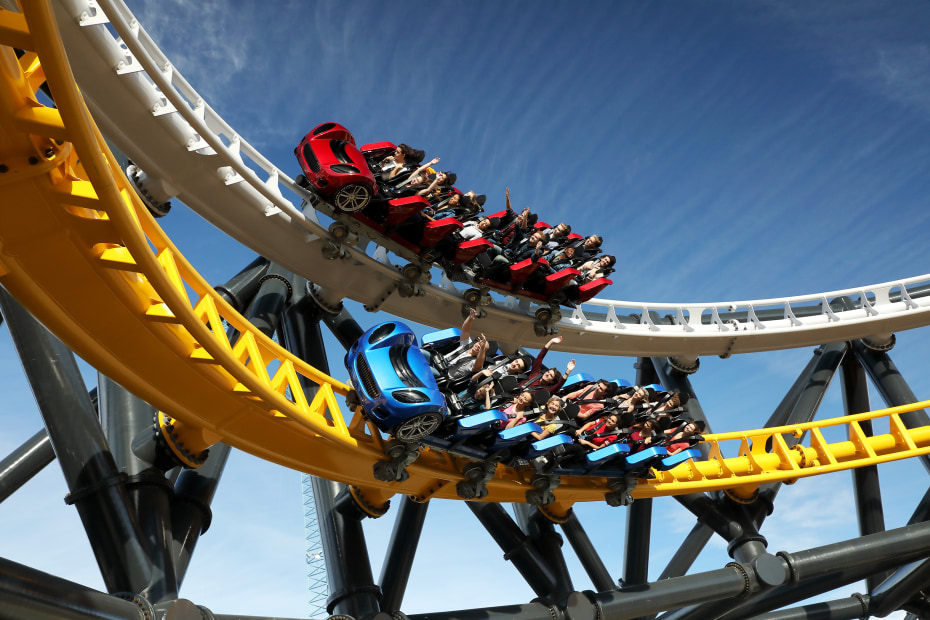 Six Flags Magic Mountain, Valencia
National Lampoon's Vacation fans will recognize this theme park as Wally World, the fictional destination for the Griswold family in the original film. Unlike that spot, however, Six Flags is open year-round, and is full of rides that will make you scream and laugh at the same time. The park bills itself as "The Thrill Capital of the World," and it holds the distinction of having more roller coasters than any other theme park in the country. The newest addition, West Coast Racers, features two side-by-side tracks with four individual launches and pits the cars against each other in a twisting, turning, upside down race to the finish.
Know Before You Go
It's always a good idea to plan drive times around heavy traffic; that means leaving early or waiting until after rush hour to depart.
There are enough potential stops along I-5 that you shouldn't have to drive for more than 90 minutes to two hours without stopping.
In warm weather, be sure to travel with ample water—both for your passengers and for your vehicle.