It's finally Halloween season! If you're not afraid of things that go bump in the night—or if you are but love to be scared—get ready for some adventures in corn mazes, haunted houses, and theme parks with fear factors ranging from creepy to full-blown frightful. Most of these destinations are outdoors, so dress in layers and bring along a blanket for extra warmth. Be aware that many of them require advance reservations for timed entry and are only selling tickets online this year, so be sure to visit their websites beforehand. Most also offer food and drink options. 
Pirates of Emerson Haunted Theme Park in Pleasanton, California
Spread across six acres of fairgrounds, Alameda County's beloved annual walk-through haunted park offers a range of ticket levels. While LandLubber admission gets you access to the ambiance without much of the startle (ideal for those accompanying young ghouls and goblins), V.I.P admission comes with shorter entry lines and unlimited access to the park's numerous haunted experiences, including Hillbilly Holler, Holiday Horror, Clown Chaos, and its signature Pirates of Emerson. Elaborate costumes and spine-tingling adventures are par for the course at this long-running event.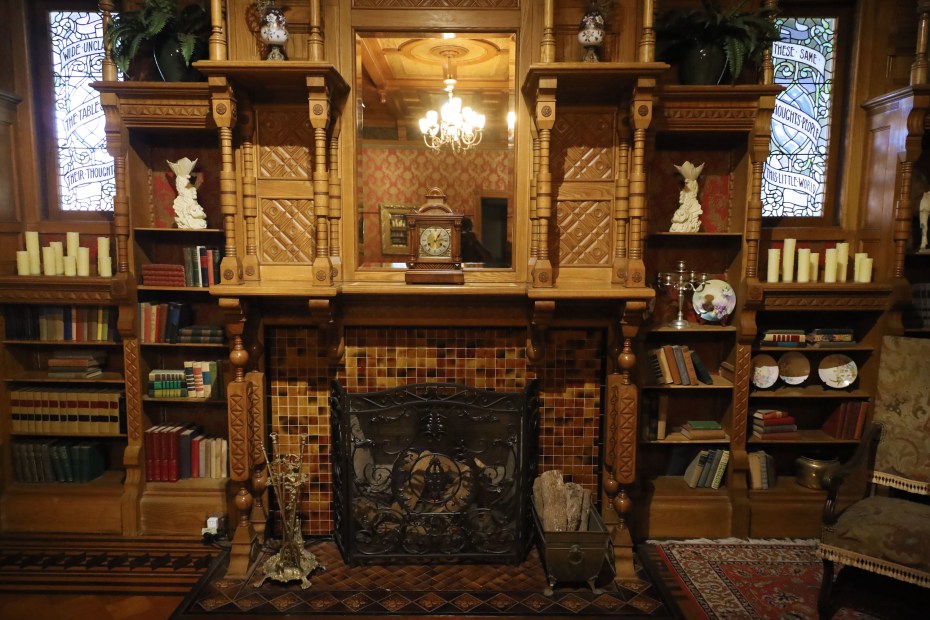 Winchester Unhinged in San Jose, California
Held on the grounds of the infamous Winchester Mystery House, a storied unfinished mansion that features secret passageways and staircases leading nowhere, this year's event, Unhinged: Nightshade's Curse, lasts 13 nights and takes guests through many routes in the mansion, where restless spirits have been known to roam. Step back in time with a mid-20th-century carnival, take a self-guided walk, and enjoy an outdoor midway with the Fortune Teller's Tent of Mystery and a cabinet of oddities and curiosities. 
Fear Farm in Glendale, Arizona
What's that rustling amidst the corn husks? Is it the Grim Reaper? Quite possibly, because in the Reaping—Arizona's largest corn maze—all manner of pumpkin-headed, clown-faced, scythe-wielding monsters are stalking you through 40 acres of cornstalks. Fear Farm also features three narrative-driven attractions created by internationally renowned haunted house designer Jon Cooke. Dead Man's Wharf reimagines the golden age of river steamboats as a nightmare dripping with ghostly gamblers and waterlogged wraiths. NukeTown conjures a sort of zombie Chernobyl—a nuclear testing facility where people infected with biohazard material have mutated into creatures that want to eat your brains. And in the Spirit of Halloween, you'll encounter a witch who has summoned demons to help her take revenge on the intolerant people who exiled her to the forest.
Dell'Osso Family Farm in Lathrop, California
For more than a quarter century, each fall Dell'Osso Family Farm has produced massive, family-friendly corn mazes, complete with sharp turns and dead ends, for adrenaline-seekers. This year, wander among labyrinths of corn that, from an aerial view, are designed in cool shapes such as a jack-o'-lantern and a flying witch. To get more ghoulish, check out the farm's haunted castle. Or go tamer for the littles, and take them to the interactive Tiny Town, complete with a parade of well-known characters. 
Moapa Valley Haunted Corn Maze in Moapa, Nevada
Smoke machines and strobe lights help create the eerie atmosphere of Moapa's Haunted Corn Maze, which stuns visitors with jump scares while going easy on the gore. A trio of other activities, including a haunted hayride, zombie paintball experience, and haunted barn called the Shriek Shack help round out the frightful experience. Afterward, enjoy caramel apples and hot apple pie fries (sliced apples coated in a sweet batter, then deep fried and topped with cinnamon, caramel, and whipped cream) around one of the farm's rentable fire pits. Along with hayrides and a pumpkin patch, a general admission ticket also gets you access to Moapa Valley's ghoul-free corn maze, open both days and evenings.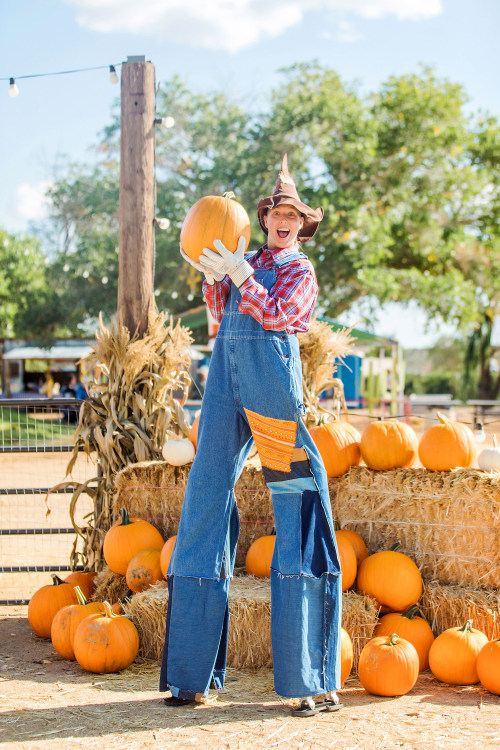 Mortimer Farms in Dewey, Arizona
A warm welcome awaits at this working farm east of Prescott, run by a family passionate about teaching urban dwellers about farming and ranching life. During the Pumpkin Fest and Corn Maze, held on select dates from September 17 to October 31, visitors can pick pumpkins and other produce, cruise around on the Grain Train or Barrel Train, and enjoy rural rides such as the Buckin' Bull pipe swing and a tire-and-tricycle obstacle course. There's also a windfall of other activities: a zip line, pony rides, a rock climbing course, hayrides, inflatables, pedal kart racing, a Mini Dog race, chicken feeding, and more. Weekend entertainment includes fire dancers, karaoke, barn dancing, and navigating through the 25-acre corn maze in the dark.
Andelin Family Farm in Sparks, Nevada
The half-mile Corn Creepers Haunted Attraction at Andelin is fit for everyone from timid souls to serious fright fiends. If you're the former, simply purchase a $1 glow necklace to wear during your corn-field jaunt, and the on-site ghouls will tone down their terror to "beginner level." The farm is also home to other fun offerings, such as zombie paintball, wagon rides, a u-pick pumpkin patch, and gem mining.
Terror in the Corn in Tucson, Arizona
Come October, corn mazes and haunted houses are common. But consider the shocking potential of combining the two. We present: Terror in the Corn. Unnerving visitors on select dates from September 30 to October 31, this freakfest features several hair-raising attractions. Wander through the Field of Screams, inspired by the notion that if you build a cornfield full of demons and hobgoblins, they will come. Check into Shady Acres Asylum, haunted by the specters of previous patients subjected to its ghastly conditions. And confront your coulrophobia—the fear of clowns—in the Circus of Horrors. Then prepare for the zombie apocalypse by honing your ax throwing skills and hurtling yourself into the zombie paintball shootout.
Haunted Hollow in Ogden, Utah
Haunted Hollow beckons the brave into a dark and scary 13-acre forest filled with ghosts and ghouls who are eagerly awaiting your arrival. Trails leading through hundreds of towering trees descend into a series of underground mine shafts and subterranean swamps, where costumed monsters and demons reside.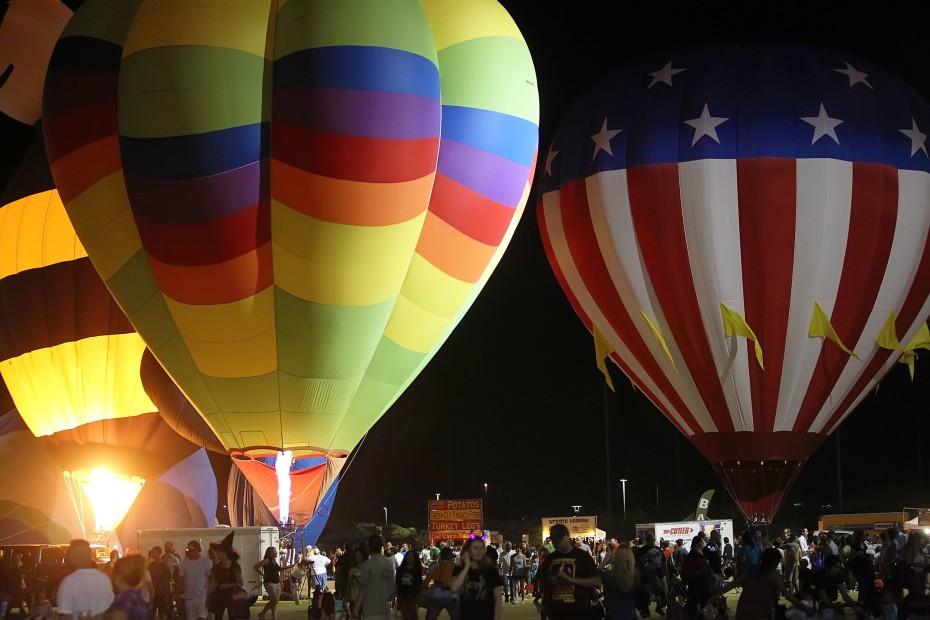 Spooktacular Hot Air Balloon Festival in Scottsdale, Arizona
Instead of walking from house to house, trick-or-treaters traipse between hot air balloons to collect their candy at this festival in the Salt River Fields baseball arena. Bursts of flame illuminate technicolor balloons that glow against the night sky, and families can take tethered balloon rides to get a bat's-eye view of the spectacle. The inflatable fun continues with bouncy castles and slides galore. Held October 28 and 29, the event also features costume contests for kids, a Spook Trail presented by Saguaro High School Choir, food trucks, and a Spooktacular Marketplace for local arts and crafts.
Nightmare Acres at Black Island Farms in Syracuse, Utah
Known for its twisted four-acre haunted corn maze, full of endless surprises, Nightmare Acres also features its own zombie apocalypse laser tag (recommended for kids 12 and older). The farm offers a range of non-scary attractions as well, including a traditional 12-acre corn maze, a haunted 4-acre corn maze, pumpkin patch hayrides, and a grain chute slide. 
Field of Screams in Victor, Montana 
If it's full-body chills you're after, Field of Screams is your place. Expect plenty of jumps, shrieks, and squeals as you roam among rustling cornstalks, cross fog-filled swamps, and encounter a clown-infested playground. The 10-acre property even features a creepy ghost town. Though foreboding at night, the field is scare-free during daylight hours, when it's also open to visitors.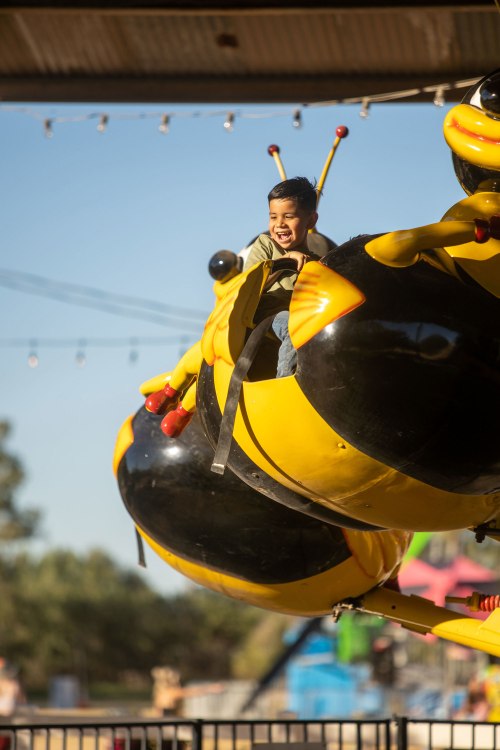 Schnepf Farms in Queen Creek, Arizona
At its Pumpkin & Chili Party, Schnepf Farms goes whole hog—literally and figuratively. A highlight is Hillbilly Bob's pig racing, when kids squealing "Sooie!" cheer on adorable porkers as they skedaddle around a paddock. Held every Thursday through Sunday in October, this festival offers time-honored fall fare: hayrides, bonfires, and two corn mazes. But it also boasts a bumper crop of carnival rides and adrenaline-pumping activities to choose from: zip lines, a roller coaster, a hyper-loop, a rock-climbing wall, a carousel, a Ferris wheel, and a ropes course. Get into the Halloween spirit with eerie train rides and the Wreckoning, a school bus swarming with skeletons and ghosts. For a slower pace, go for mini golf and the petting zoo.
Apple Annie's Orchard in Willcox, Arizona
The corn maze is always an artistic extravaganza at Apple Annie's Orchard. One year the design paid homage to the 50th anniversary of the moon landing. This year, 600,000 cornstalks will take the shapes of things that make Willcox special: sandhill cranes, the Chiricahua rock formations, cattle ranches, wineries, and orchards. Though the maze is open daily from September 17 to October 31, try to plan your visit to coincide with the Fall Pumpkin Celebration weekends. Fuel up with pumpkin pancakes, then take a hayride to the pumpkin patch to choose your future jack-o'-lantern. Select sunflowers straight from the field, pluck apples from trees, and harvest fall veggies to roast at home.
Ellis Harvest Home in Lingle, Wyoming
This family-friendly property steers away from frights, opening up its corn maze on Saturday evenings for exploring by flashlight and/or moonlight. Beyond wandering through the maze, which sports a different design each year, there are corn boxes (akin to sand-boxes, but filled with corn kernels) for kids to play in, pedal tractors to ride, and plenty of eats—like caramel apple cinnamon rolls—for noshing. 
HallOVeen at the Magical Forest in Las Vegas, Nevada
Don some costumes for a family-friendly stroll through the HallOVeen at the Magical Forest. The 2.5-acre theme park features a forest of light-strewn trees and jack-o-lanterns as well as a walk-through cemetery where trick-or-treating and Halloween decor await. You'll also find rides, mini-golf, and midway carnival games.