Costumes and candy and creepy-silly fun! Halloween is one of the best days of the year for many kids (and kids at heart). If you're wondering how to celebrate this year, have no fear—unless it's the playful kind, of course.
Decorate your space.
Get into the mood with festive decor, inside and out. Party supply and craft stores such as Party City and Michael's have all the essentials covered, from cotton cobwebs to foam tombstones. If you want to splurge on a statement piece for the yard, check out Home Depot's super-scary six-foot animatronic dragon that breathes smoke with the help of a dry-ice machine.
Hunt for candy.
Think of an Easter egg hunt but swap the eggs for fillable plastic jack-o-lanterns, skulls, and mini cauldrons—or even painted, multi-eyed monster eggs—and hide them around the yard or throughout the house for your kids to find. (Available at Oriental Trading Company or Amazon.) For an extra ghostly time, stick a glowstick inside each treat box, or give everyone flashlights, and host the hunt after dark.
Get crafty.
Pumpkin carving is a must, but you can also build a haunted gingerbread house. Buy pre-made kits like you find during the winter holidays or bake your own, and then decorate with frosting and candy. (Available at Trader Joe's, Williams Sonoma, or Target.) If you prefer STEM learning to sugar highs, check out KiwiCo's DIY light-up haunted house project.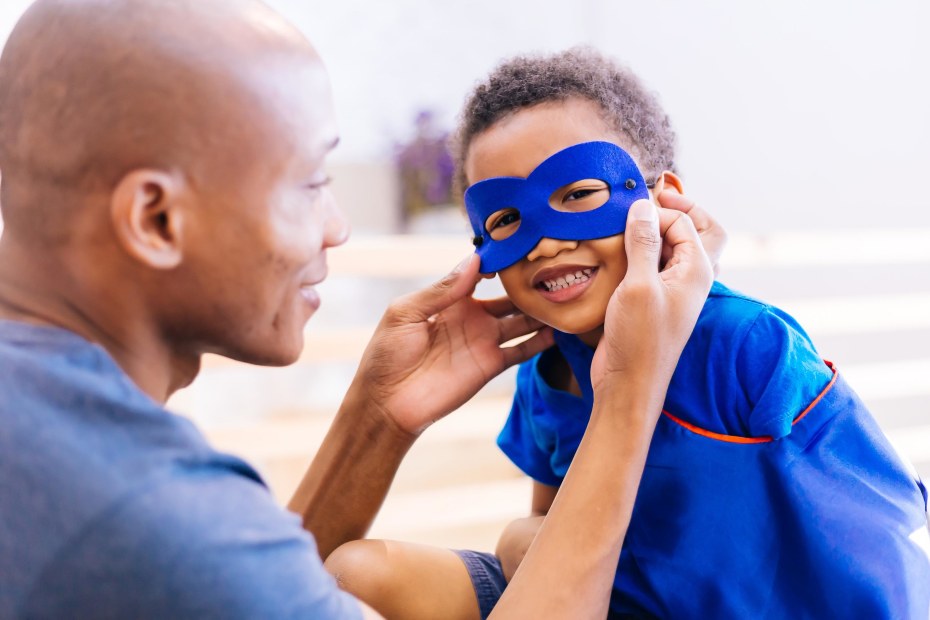 Feast festively.
Don't be afraid to go overboard with a creepy dinner buffet, including Frankenstein avocado toast, mummy-wrapped baked brie, berry eyeball punch with blueberry-stuffed lychees, and "mac-o'-lantern and cheese bowls" with orange bell peppers. Check out the beguiling tabletop decor by My Mind's Eye, from black cat paper plates to Frankenstein coffee cups.
Embrace screen time.
Zoom is a great venue for socially distant costume contests among friends—especially if the get-ups incorporate the platform in a unique way. Tip: Really utilize those virtual backgrounds! Other competitive options: pumpkin carving and make-up contests. Or opt to spend the evening hosting a scary movie marathon, either on the couch with family or live-streamed with friends using Netflix Party.
Modify trick-or-treating.
If you'd like to give away candy, consider setting up a table near the sidewalk. Spread out candy on the table, then place camp chairs at the top of your driveway, where you can sit and see the costumes from a distance. Want to distribute candy but stay inside? Ditch the traditional honor-system bowl and create an ominous display. Cover your hedge or garage door with netting and eerie purple twinkle lights, embellish with fake spiders and cobwebs, and clip individual pieces of candy throughout.