Mile for mile, driving fatalities are three times more likely at night than during the day. Here's what you can do to stay safe.
See and be seen.
Clean your vehicle's windows inside and out frequently. Make sure the windshield wipers are working, and give the headlights, taillights, and mirrors a regular wipe-down, too. Check that all of your lights are working properly and replace any bulbs that are dim or burned out.
Watch for wildlife.
Deer, raccoons, and other animals often roam at night. Use your high beams when there's no oncoming traffic, and watch the sides of the road for sudden movement. If an animal jumps in front of your car, don't swerve. Just hit the brakes.
Adjust your speed to the reach of your headlights.
Do not "overdrive" your headlights by driving at a speed that wouldn't allow you to stop for an obstacle at the far reaches of your headlights. Compensate for reduced visibility by decreasing your speed and increasing following distance to four or more seconds behind the car in front of you.
Light your path.
Headlight lenses can get scuffed and dull after years of use. The good news: Refurbishing can double their illuminating power, and a mechanic can quickly handle the job for a fraction of the cost of new lenses. If your headlights are yellowed or cloudy, it's time to restore or replace them.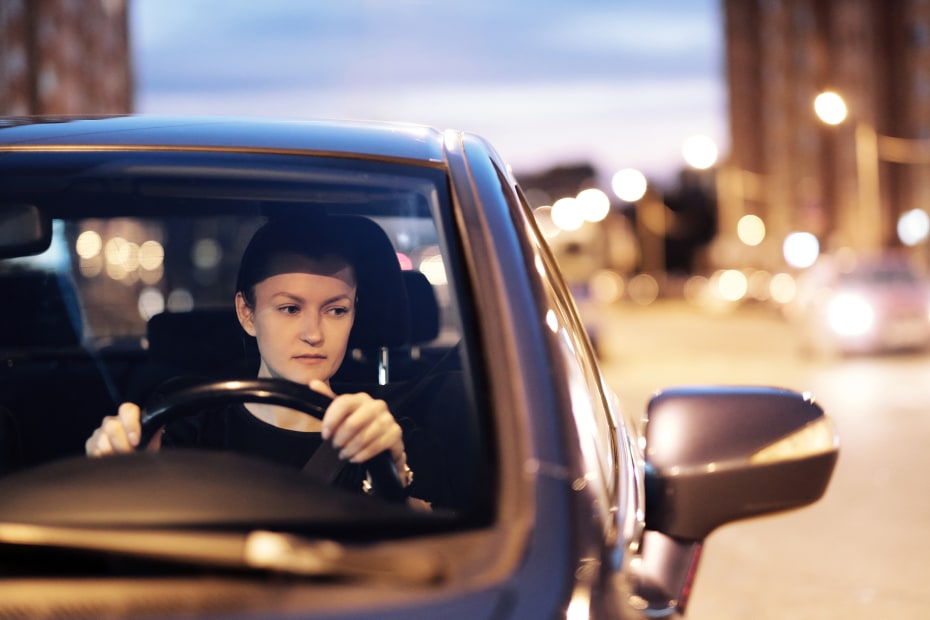 Avoid the glare.
Prolonged exposure to glare from sunlight or headlights can temporarily affect your visibility at night. It can also lead to eyestrain and drowsiness. Wear good sunglasses on bright days and take them off as soon as the sun goes down. After steady daytime driving, rest awhile before you begin driving at night. At night, look to the center of your pathway and use the painted edge lines to guide your vehicle. Don't stare at oncoming headlights. Shift your gaze to the right side of the road until the other vehicle has passed.
Get defensive.
At times when other drivers are more likely to be drowsy, distracted, or intoxicated, it's critical to obey speed limits and give other cars a wide berth.
Stay alert.
It's easy to get dangerously sleepy during a late-night drive. Avoid driving after your usual bedtime, and take frequent breaks during long trips. Having a passenger for conversation can also help. If your eyelids suddenly feel heavy or you can't remember the last few miles, find a safe place to pull over and get some rest.