Crust, sauce, and cheese: Cooks worldwide have been playing on that delightful, delicious combination for centuries. Chefs across the western United States are no exception, serving up innovative pies from Seattle to Phoenix.
With dim lighting and the day's specials hand-scrawled in neon marker on a mirror behind the bar, Dino's Tomato Pie might call to mind a roadside dive. But don't be fooled: This joint in Seattle's Capitol Hill neighborhood dishes up some of the best square Sicilian-style pizza this side of New Jersey. Belly up to the bar for a hot salami pie with crispy edges.
At the cozy-chic Lovely's Fifty Fifty in Portland, the wood-fired pies may arrive strewn with all manner of toppings, ranging from conventional (fennel sausage, Reggiano, and rosemary) to avant-garde (watermelon radishes and flower petals). It all depends on what's in season with chef and co-owner Sarah Minnick's trusted cadre of Northwest farmers and foragers. No matter the pie, you can always elect to top the whole thing with a farm egg. Don't leave before trying the house-made ice cream; the malted milk ball is truly sublime.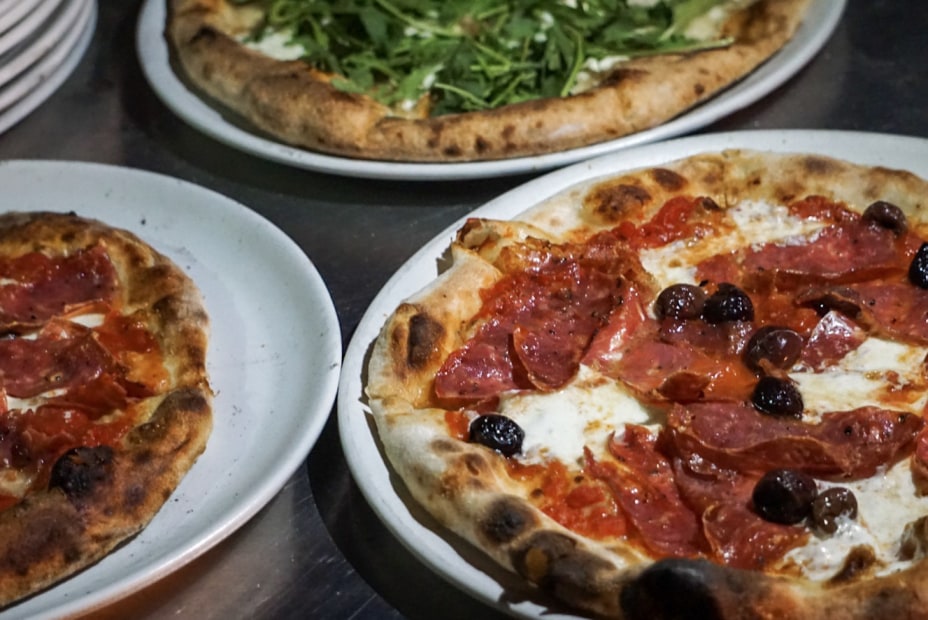 Over the past 20 or so years, Phoenix's Pizzeria Bianco has become legend. These days, diners routinely wait two hours or more to sink their teeth into a slice of Chris Bianco's pizza. The artisanal pies feature local ingredients and mozzarella made in-house. Staples of the sixpizza menu include a Margherita as well as a Biancoverde made with ricotta cheese and arugula.
Last summer, San Francisco foodies rejoiced when Thomas McNaughton, the James Beard Award–nominated chef-owner of Flour+Water, opened Flour+Water Pizzeria on the city's buzzy Valencia corridor. Expanding on the flagship eatery's selections, the menu offers red pies (including one with sausage and olives) and white (such as potato, garlic confit, and black truffled pecorino).