What makes the holidays meaningful? For most of us, it's spending time with our loved ones and participating in beloved traditions. This year, the holiday season may have a different look and feel—less people, more masks. But that shouldn't stop you from imbuing your holidays with meaning. 
It's still possible to connect with family, value your traditions, and experience a rewarding holiday season, especially if you're willing to be flexible and adaptable. "You don't have to give up your holidays on any level—you just have to reimagine them a little bit," says Mayra Mendez, PhD, LMFT, program coordinator for intellectual and developmental disabilities and mental health services at Providence Saint John's Child and Family Development Center in Santa Monica.
Consider these 14 ideas to bring meaning and moments of connection to the holidays this year. 
1. Visit Santa—virtually.
Skip lines in favor of a virtual visit to Santa. You'll get the familiar face and outfit—not to mention the booming "Ho, ho, ho"—through video chats or apps. 
Keeping up with annual traditions, like the standard Santa visit, is important, reminds Dr. Mendez. It's a hopeful message, and one that "validates an expectation that life continues to have meaning in a way that's familiar and predictable," she says. But don't just institute the tweaked tradition. Discuss it first. 
"Talking to young children about modifications or changes, while still meeting their expectations of the experiences that have been familiar and fun, reinforces a sense of security, flexibility, and joy for them," Dr. Mendez says. 
To up the magic on these virtual visits, parents can act as helpful elves, sharing tips about their child's interests and hobbies before the virtual visit. Best of all: Some of these Santa services provide a recorded video of the conversation, for rewatching or sharing with grandparents. Search online for options.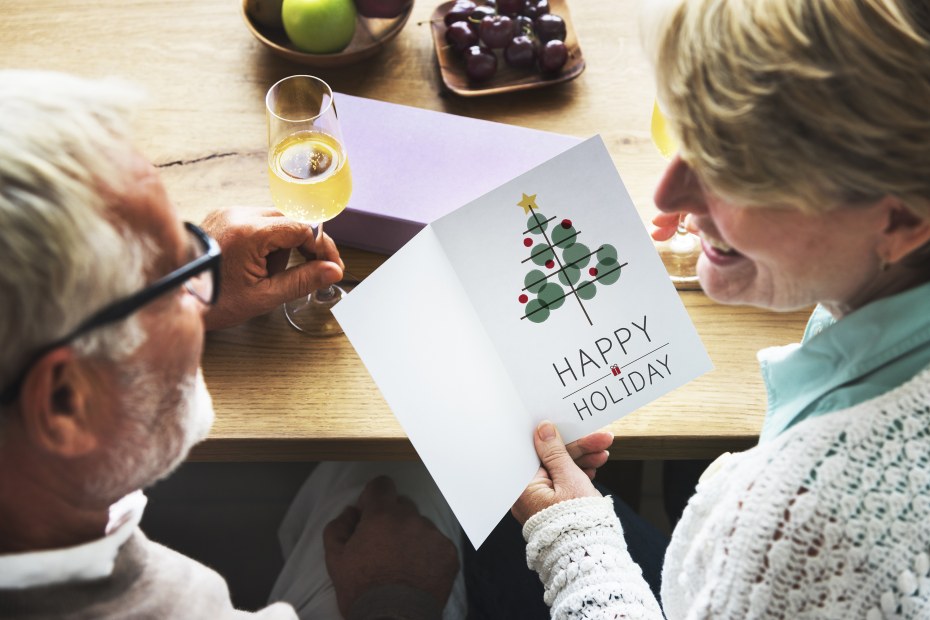 2. Send a holiday card.
Grab the stamps! Holiday cards are a classic way to share season's greetings—not to mention cute pictures of kids and pets—with your loved ones. Use an online photo printing service, or create your own cards if you're looking for an evening or weekend activity. Kids can help, too.
Make your card extra special by using stickers on the envelope, designing a return-address stamp or sticker (try Etsy or your local craft shop to purchase), or including drawings, recipes, or more within the card. 
Smart Tip: Along with holiday cards, photo printing services, such as Minted or Artifact Uprising, make it simple to design photo books, so you can curate a collection of family photos from the year. These make for a great gift.
3. Create a personalized video.
Sending a holiday card in the mail is a lovely gesture. But a video message is another cheerful option, which also saves paper. If you have a smartphone, it's a cinch to record a video of yourself sending holiday greetings. 
Online services let you step up your efforts. For instance, with VidDay, you can easily add photos and messages, and collaborate with others to include their messages as well. Or, with GiftCast, you can include a cash gift or gift card along with your personalized video. 
4. Admire holiday lights.
Some people put up a string of fairy lights and add a decoration or two to the yard during the holiday season. But others go big—really big. Pack everyone in your home into the car and take a driving tour of these impressive holiday displays. 
Find out where to go by searching your city or town's name and "light display."
5. Attend religious services online.
It may not make sense to visit a church, mosque, synagogue, or another place of worship this year. Accordingly, 49 percent of people who regularly worship have attended online services or watched religious services on TV, per an August Pew Research Center Survey. You may be surprised by how meaningful services are, even when viewed through your computer monitor, phone screen, or TV. 
"Extending the virtual religious experience to include family members worshipping together in the home can be as powerful as going to a church or temple," Dr. Mendez says, noting that the meaning and value of the services are within viewers. 
For more information on virtual services, reach out to your place of worship to find out if it will offer streaming services around the winter holidays.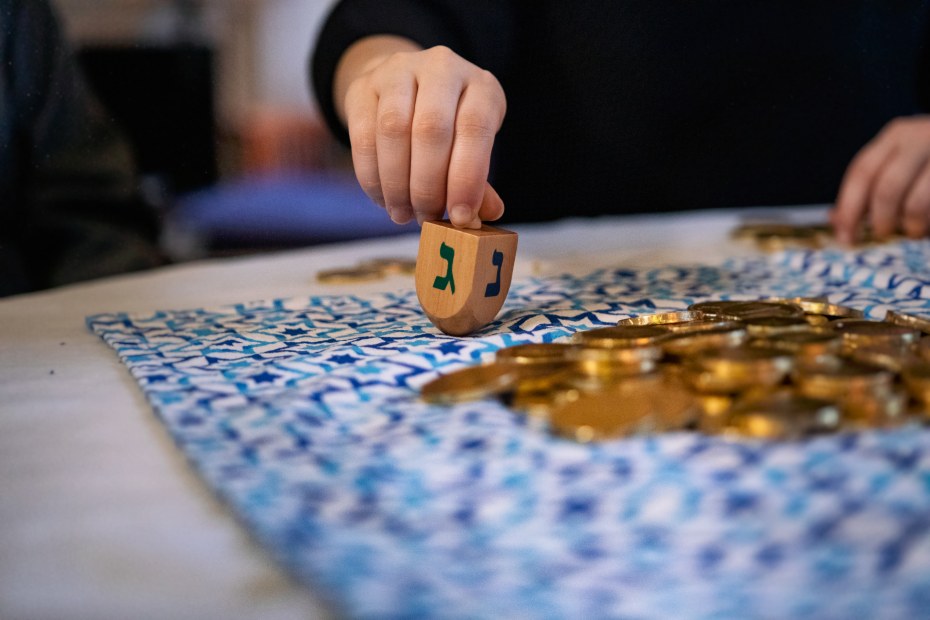 6. Play a round of charades.
Or see who's a trivia champ or whose karaoke stylings impress. You can play games in person with your household, or use apps or video chat to include outside friends and family members. 
Either way, games are a good distraction, according to Leela R. Magavi, MD, psychiatrist and regional medical director for California's Community Psychiatry, an outpatient mental health organization. "Games and fun-filled activities allow us to combat the inevitable stress of life and appreciate the small, invaluable gifts of life during moments of gratitude," she says.
7. Pick up the phone.
Staying in touch has never been easier, thanks to social media messaging, text messages, video chats, emails, and so on, notes Dr. Mendez. But it's not for everyone. "We have to acknowledge that there may be some family members who don't do the social media thing," she says. 
And if that's the case, prioritize reaching out with a simple phone call. This holiday season, schedule some time for chats with grandparents, aunts, uncles, and anyone else who prefers catching up the old-fashioned way.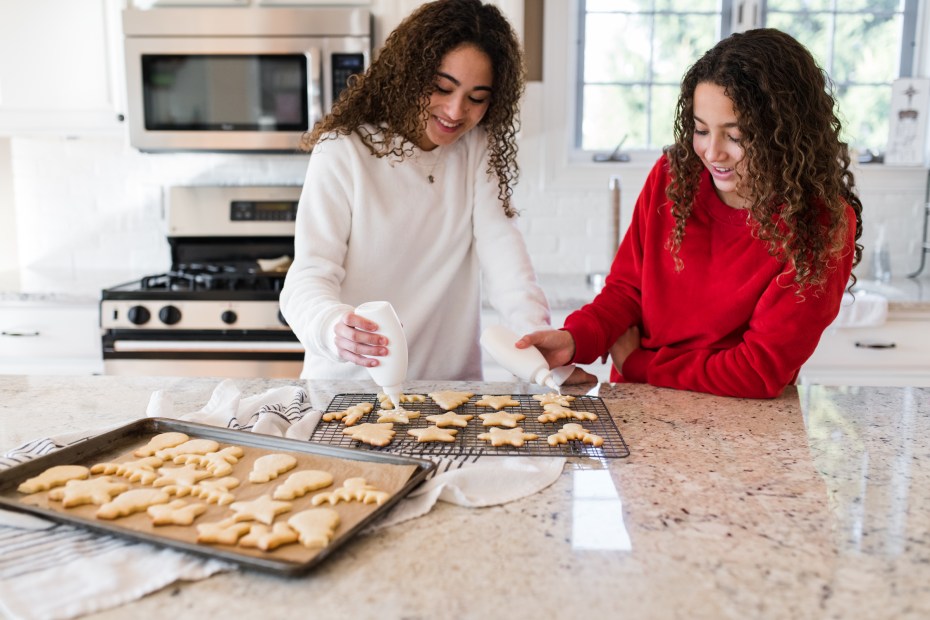 8. Bake and send treats.
Start plotting your holiday cookie strategy early. Along with listing out the sweet treats you want to bake this year, you'll also need to stock up on both baking and shipping supplies, so that your cookies will reach their destinations un-crumbled. 
Or hand-deliver your baked goods—from a distance. 
That's what Leslie Bauer, a San Francisco-based real estate agent, did during the Jewish high holidays. Typically, she makes two apple cakes: One for her own family, and another to bring to a Yom Kippur break fast gathering with ten other families. This year, she changed gears and made mini-cakes in muffin tins. (During Rosh Hashanah, the Jewish new year, it's traditional to serve desserts that combine apples and honey.) 
After baking, she dropped off the mini-cakes on peoples' doorsteps. "Everyone got a bit of sweetness even though we couldn't see each other," Bauer says. "They were surprised and grateful that we had a little taste of our break fast together despite the change in circumstances this year." 
9. Mail presents.
It's not just cookies that you can pop in the mail. Think ahead and send your holiday gifts as well. You can order online and ship them directly to the recipient, or shop locally and ship yourself. 
Better still, ensure that a loved one has fun mail to look forward to for the coming months with a subscription box—there's one available to suit nearly anybody's hobby or interest, from books and makeup to cheese, DIY crafts, and beyond.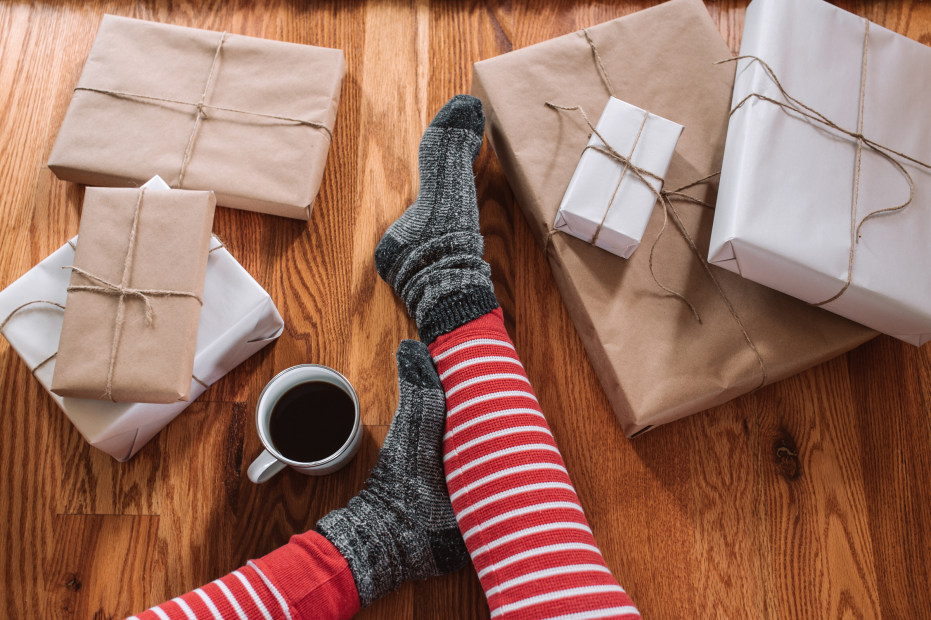 10. Plan a (remote) gift exchange.
If you have a large family, you may already do some sort of Secret Santa gift exchange, since it isn't always feasible to give every loved one a meaningful present.
Make the selection process easier this year with an online service like Elfster, which lets you draw names even if you're not in the same room.
11. Cook together—from afar.
A lot of the joy of the holidays comes from eating the same dishes year after year. Dad's perfectly fried latkes or juicy bird, or Aunt Mary's Jollof rice or luscious mac 'n cheese. 
Keep that going this year, with help from video chat. Gather the family around the kitchen, with a computer, phone, or tablet in place, and cook together at a designated time for a few minutes. Who knows? Maybe this is the way you'll finally discover the secret ingredient in your mother's cornbread stuffing. 
If video chatting while cooking seems too complicated, that's OK! You can all plan to make the same meal and then call afterward to compare notes. One of the advantages of using video chat is that you may be able to see family members who are usually too far away for holiday visits, points out Bauer—her Passover seder was over Zoom this year and included family members from Pittsburgh, New Orleans, and Arizona. "Whoever wanted to connect to our Zoom seders could," she says, even extended family.
Burned out on video? Try a group text thread where everyone shares food pics instead.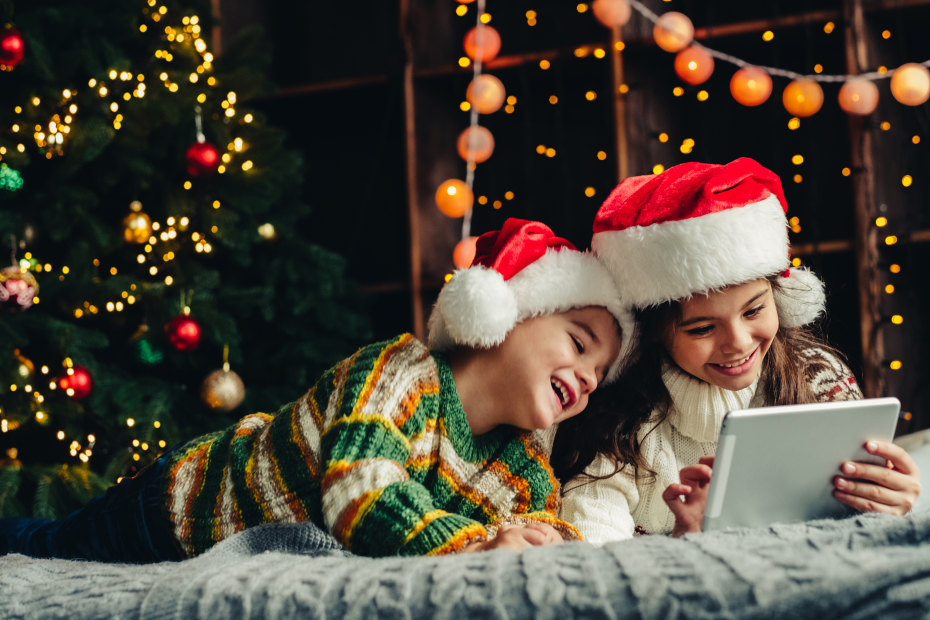 12. Watch movies or read aloud together.
Does your family do an annual watch of When Harry Met Sally in the week before the New Year? Or maybe you gather round to watch It's a Wonderful Life or read Hershel and the Hanukkah Goblins to the littlest family members. 
These traditions can easily be done long distance. Many streaming services offer a way to sync up, so people in different homes can watch the same TV show or movie simultaneously. (Think of it as a more sophisticated version of "3-2-1-hit-play.")
Even if you don't take advantage of these high-tech options, you can still share the tradition together, notes Dr. Mendez—in different homes, you can read the same story or watch the same movie, and then get on the phone to talk about it. 
13. Give back.
Donating your money or time allows you to tap into the true spirit of the holiday season. 
"Charity work motivates individuals to appreciate the small, yet significant things in life, stay present, and live life mindfully," says Dr. Magavi. 
Plus, giving to others will make you feel better: "Volunteerism bolsters feelings of accomplishment and self-compassion," Dr. Magavi notes. 
Ways to give: 
Reach out to your local food bank and ask what they need. 
Make a monetary donation to an organization that supports a cause you care about; check out Charity Navigator or GuideStar. 
Sponsor a family—or child—for the season, providing gifts and other kinds of support. Start by reaching out to your local Toys for Tots or visiting VolunteerMatch.org.
14. Start a totally new tradition.
Embrace everything that's new and different about this year by starting an entirely new tradition, says Dr. Mendez. That can be as simple as enjoying a new meal on Christmas Eve instead of your family's usual Feast of the Seven Fishes, hosting a virtual far-flung family game night for New Year's Eve, and so on.
Doing this may cut down on comparisons to previous year's celebrations and that wistful feeling of things being different, points out Dr. Magavi: "Innovative games, activities, and food spreads may help build new memories and traditions, and allow everyone to engage more with one another."
If you're wondering what to do, start by asking your family members for ideas. Work together to come up with something you'll all be excited to try again next year.