The holidays arrive each November with the promise of good cheer. But, for many of us, the period from Thanksgiving to New Year's can be overwhelming too, whether we're worried about finances or overwhelmed by seasonal to-dos. More than one in three adults feels seasonal anxiety or stress, according to the American Psychological Association. Its experts recommend mitigating angst by setting realistic expectations, giving back, and practicing self-care. One effective way to take care of yourself is to plan ahead and get certain tasks out of the way early, so you can find moments to relax and enjoy the season. Here's how.
1. Decorate simply and safely.
Streamline decor.
Some people put up a themed tree in every room or cover their credenza with a Dickens Village. That's wonderful, but it's not for everyone. To add festive flair on a smaller scale, choose one highly visible area of focus. This could mean seasonally changing a mantle display or front door wreath. Another tip: Decorate before Thanksgiving with versatile items such as gourds, branches, and lights—and leave those out through the season.
Mind hazards.
Lighting candles is playing with fire. The U.S. Fire Administration reports that candles start two out of every five holiday blazes in homes. Use battery-operated tapers, tealights, and menorahs instead. If you buy a natural Christmas tree, invest in a stand with straps or clamps for additional stability. (Some stands even self-water!) Avoid decor that can be dangerous to children and pets, such as tinsel, glass ornaments, and baubles that resemble candy or other food. While the toxicity of poinsettias is exaggerated, according to the American Society for the Prevention of Cruelty to Animals, the plants can still sicken cats and dogs—as can mistletoe, holly, and many varieties of lilies.
Upgrade lighting.
Replace old and broken string lights with LEDs. According to the U.S. Department of Energy, LEDs use less power (taking roughly $10 off your electric bill per tree per season), don't get as hot (reducing risk of ignition and burned fingers), are more durable (made with epoxy, not glass), last longer (up to 10 times as long), and are easier to install (more strings can be safely connected end to end).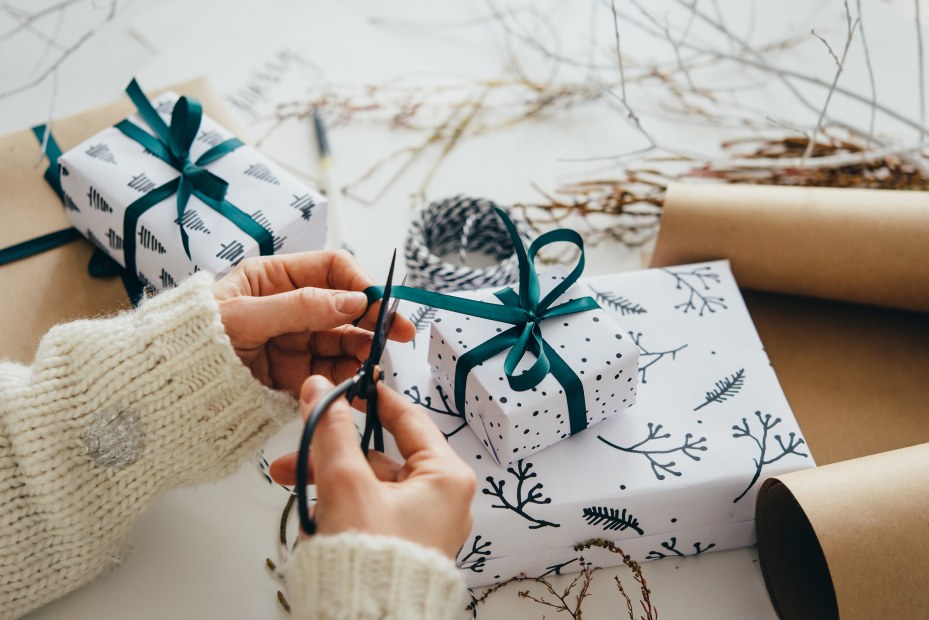 2. Whittle your gift list.
Start a gift exchange.
Organize a system with your family and friends in which everyone agrees on a spending limit and each person shops for only one other. (You could draw recipient names and keep them secret to all but the givers.) Focusing on buying just one great gift frees up time and reduces financial burden. For tech-savvy tribes, there are apps like Elfster to help organize an exchange.
Get creative.
Instead of objects, consider gifting consumables or experiences. Spread out the cheer with a gift subscription for a few monthly deliveries of pre-prepared meals, curated beauty products, or a coffee or wine club. Bonus: All you need to wrap is a card announcing what's coming. And gifts such as a children's museum membership or a cooking class can become a treasured memory.
Embrace donations.
Generosity is the perfect antidote for stress. Discuss with your family what charities you're most excited about, and divert your gift budget to those causes. Contact your local social services agency, food bank, or Salvation Army branch, for opportunities to "adopt" another family in your area, which can include delivering holiday meals and donating new toys to those in need.
Smart Tip: AAA gift Memberships can be purchased minutes before it's time to unwrap.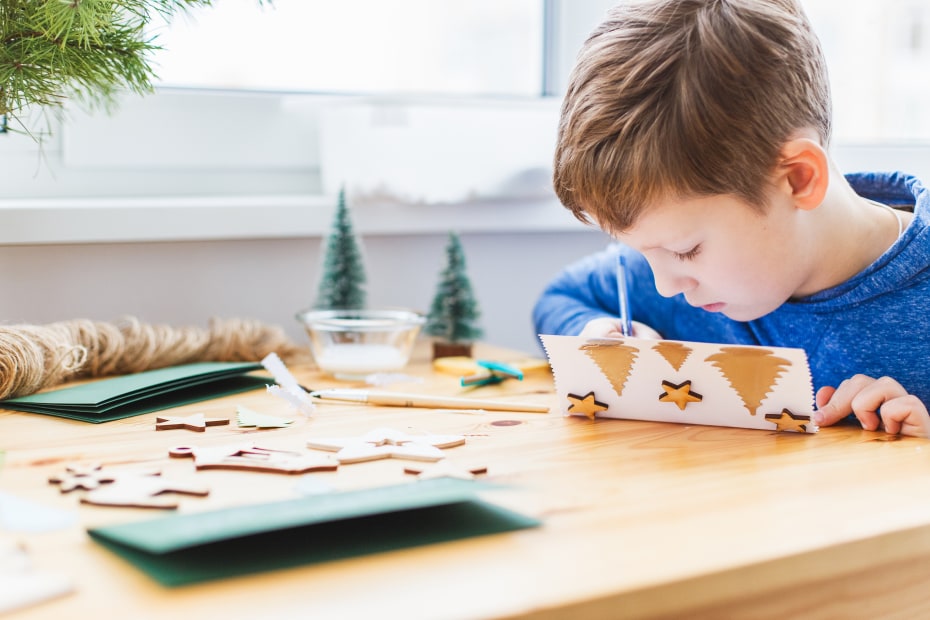 3. Send greetings and packages early—or electronically.
Make your own cards.
It's never too late to ask a friend or relative with a quality camera—or smartphone—and a good eye to snap a few shots of the family. Upload your favorite(s) to a site such as Minted or Paper Culture and create a custom holiday card in minutes. (To save handwriting time, select free envelope addressing and upload a spreadsheet or your mobile contacts.) Even better: Wait until the chaos of the holidays has subsided and send a Happy New Year card or family update letter. 
Go digital.
An even faster and cheaper option is to send digital greetings. Sites such as Greenvelope and Paperless Post offer e-cards delivered via email. Some designs are animated, so the recipient can still experience "opening" the envelope.
Skip the line.
Need to send gifts? Remember that the Post Office isn't the only place you can buy postage and mail packages. Most grocery stores sell stamps; just ask the cashier at checkout. Use this USPS tool to find approved postal providers and self-serve kiosks near you. USPS also offers free pickup when you ship Priority or Express Mail. FedEx, UPS, and mom-and-pop shipping shops are great alternatives too.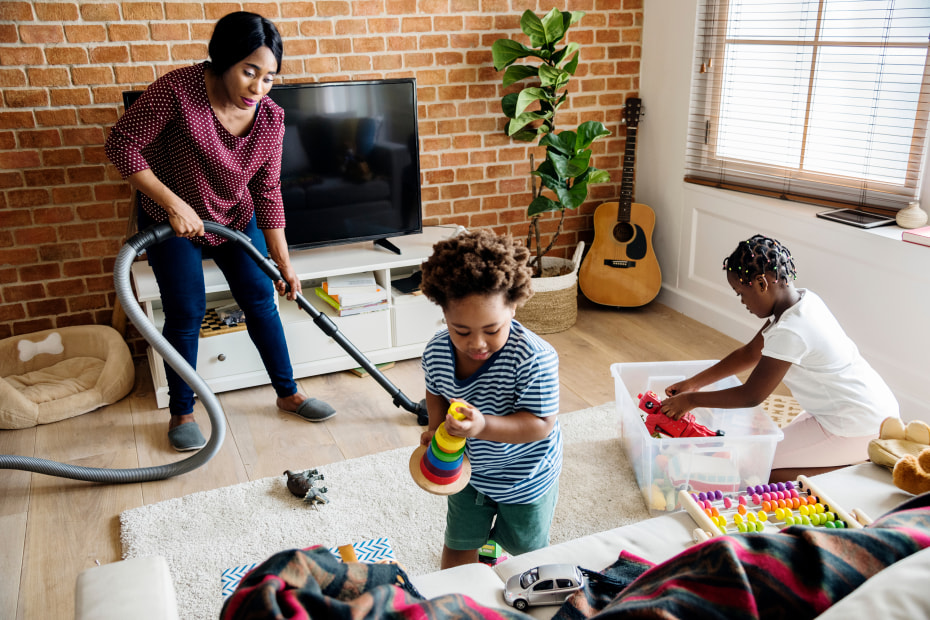 4. Set the stage.
Make room.
With new gifts on the way, take the time to clean out overstuffed closets and toy bins. You can donate spare outerwear to people in need through organizations such as One Warm Coat. Burlington Coat Factory stores accept donations year-round—and you'll get a 10 percent off coupon in return.
Clean the kitchen.
Whether you're planning a four-course meal or hoping to bake your grandmother's beloved cookie recipe, you need the right tools and ample prep and storage space. Find and wash any special holiday serving dishes and glassware, purge expired items from the back of the fridge and freezer, replenish pantry staples, and clear clutter from countertops.
Check insurance and security.
No one wants to think anything could go wrong during this magical time, but it's smart to be prepared anyway. Check your home insurance policy is up to date and add any new items to your home inventory. And, while you're at it, do a sweep of your home's security and make any needed updates.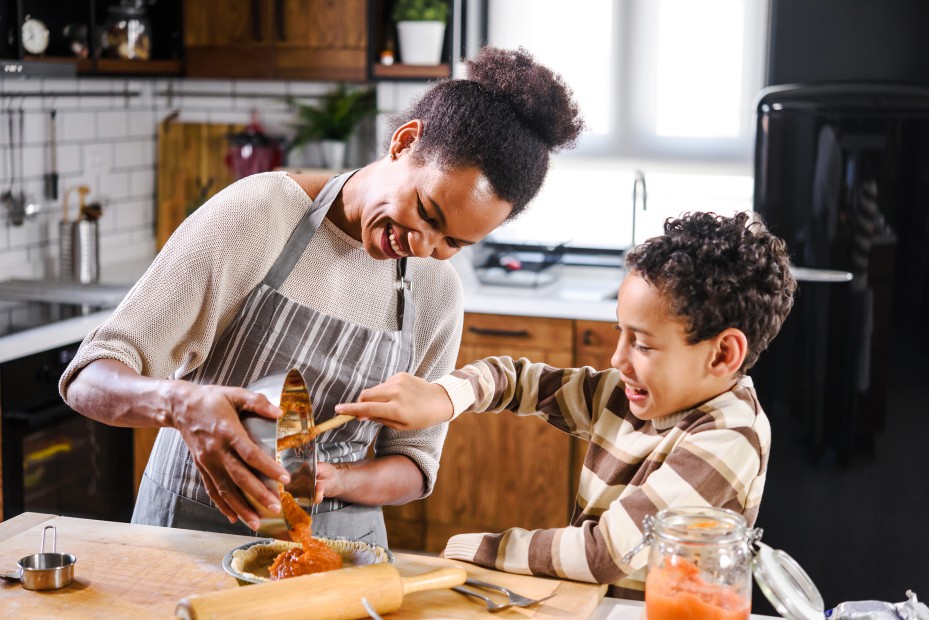 5. Set the menu.
Order items in advance.
Check with your neighborhood butcher or grocer about when to place your order for a turkey or ham, and add that date to your calendar if you can't order it now. Unless you love to bake, save time by pre-ordering pies from a favorite bakery.
Take stress off others.
When you're grocery shopping, pick up a few extra nonperishable items for a local food bank. Look for donation bins at the front entrance during the holiday season or opportunities at checkout to chip in $1, $5, or $10 with your grocery bill to help fund meals for families in need.
Choose make-ahead recipes.
Plan to do most of the cooking yourself? Relieve stress by spreading out the work. Casseroles, soups, stuffing, gravy, cranberry sauce, and desserts can often be made at least a day before your big feast. In some cases, the extra time actually enhances the flavor. If you plan to decorate and exchange cookies, bake and freeze a few dozen a couple weeks before, so you can quickly add finishing touches later.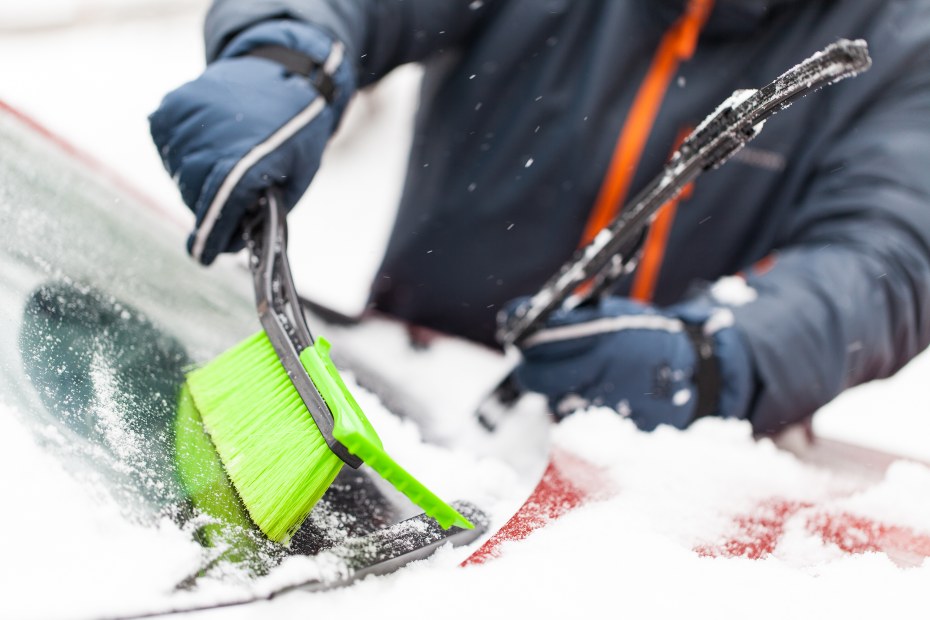 6. Get (your car) ready for winter.
Schedule a check-up.
Few things are more stressful than coping with a breakdown in the cold or wet, so book routine car maintenance now. Ask your mechanic to check the tire tread and pressure, inspect the heater and windshield wiper blades, and top off the antifreeze.
Prep for harsh weather.
Get your car waxed to protect your paint against salt, ice, sand, and snow. Check your in-car tools and supplies, and make sure they can withstand freezing temperatures. Add an ice scraper, warm blankets, gloves, and a bag of sand or non-clumping kitty litter (for traction if a tire gets stuck in snow) to your car emergency kit. Put on winter tires, if needed.
Check battery.
Car batteries often die in the colder months. Chilly batteries have reduced cranking power, and thicker motor oil makes it harder for the engine to turn over. This is especially common with weaker batteries, so if your car's is older than three years, get it checked. (AAA Battery Service offers free on-the-spot testing and replacement, or head to a AAA-Owned and Operated Repair Center or a AAA Approved Auto Repair facility.)