When it comes to camping, you can never be too prepared. Luckily there are plenty of helpful tools to take along on your next outdoor overnight adventure, whether you're looking for the perfect campsite or advice on trail safety.
ExploreBetter.com
Find inspiring stories highlighting where to find wildflowers and spectacular waterfall hikes, profiles on national parks like Yellowstone and Grand Canyon, and tips on the best places to experience everything from river rafting to romantic rendezvous on ExploreBetter.com. It's all put together by Delaware North, a hospitality management company that runs Yosemite's Tenaya Lodge and the Grand Canyon's Yavapai Lodge, among others.
iNaturalist
Not sure of the difference between a sky lupine and a meadow lupine; or what kind of bird that is chirping around camp? Simply upload a photo or general description of the flora or fauna in question to iNaturalist and a community of scientists and naturalists will help to identify it for you. This well-established app is a joint initiative between the California Academy of Sciences and the National Geographic Society.
The Dyrt
Enjoy free access to more than a million user-reviewed campsites—including KOAs, state parks, and federal lands—along with answers to questions such as "Is there wifi in Joshua Tree?" or "What's it like camping in and around Big Sur?" The Dyrt Pro ($35.99/year) comes with discounts on outdoor brands and offline access, so you can still search for campgrounds even without a cell signal.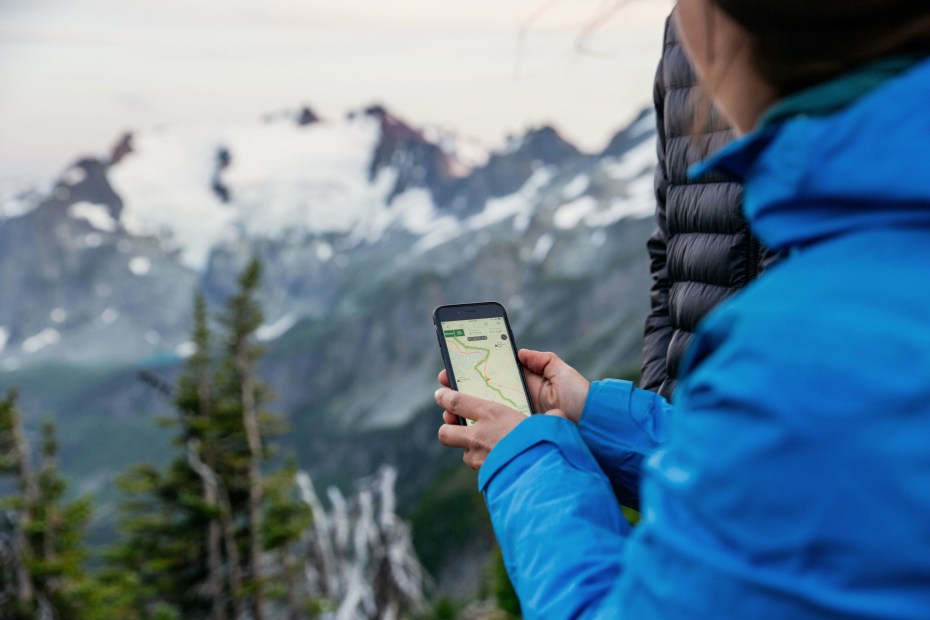 Gaia GPS
Whether it's mapping out a moderate-level day hike or a custom route to your next camping site, Gaia GPS is here to help. The app's basic version is both incredibly useful and free. However, upgraded member ($19.99/year) and premium member ($39.99/year) levels provide additional features such as satellite overlay maps, up-to-date NOAA weather forecasts, and more.
The NPS App
The official app of the National Park Service gathers its info from those in-the-know (i.e. park rangers), and provides tools for exploring all 420-plus national parks nationwide. Interactive maps, self-guided tours on what to see and do, and virtual postcards that you can send to friends and family are all part of the offerings. You can even download the content for offline use.
SAS Survival Guide
This is your guide for surviving any situation, from tackling snake bites to using the sun as a compass, straight from the mouth of a former British Army special forces soldier. Both handy (the bulk of it can be used offline) and useful, the app also comes with its own Morse Code signalling device and features a comprehensive section on first aid. $5.99 on Apple and Google stores.