Arizona's diverse desert landscape endures a wide range of temperatures during winter, when it can simultaneously be 80 degrees in Phoenix and 30 degrees in Flagstaff. While snowflakes fall in the north, hikers wear T-shirts and shorts in the south. Snow or sunshine, winter is a prime time to explore these eight picturesque trails.
Horseshoe Bend Trail, Page
Distance: 1.5 miles, Elevation gain: 140 feet
Even though this is one of the most photographed views in the West, it's on our winter list for a reason: it's less crowded than during summer, has relatively mild weather, and offers the chance to catch sunrise later and sunset earlier. Walk from the parking lot along a paved path .7 miles to the overlook at the rim of the canyon, where the Colorado River famously bends around the rusty red formations. (This geological wonder was formed about 5 million years ago when the Colorado Plateau abruptly uplifted, forcing water to cut through layers and layers of sandstone.) Visitor parking costs $10 per vehicle, and parking on the side of US89 is strictly prohibited.
Thumb Butte Trail 33, Prescott
Distance: 2.5 miles, Elevation gain: 690 feet
Trek along the northern side of Thumb Butte, a landmark east of Prescott famous for its hiking trails, ponderosa pines, and panoramic views. When snow falls, ranges surrounding the volcanic feature—including the Bradshaw Mountains to the south—are capped in white. For educational purposes, signs along this loop trail identify vegetation and other forest ecology. Because the trail starts above 5,000 feet and quickly climbs nearly 700 feet to a ridge, give yourself plenty of time to ascend. Add to the mileage by connecting to the other trails in the area: Continue on the Cowboy Prayer Trail for a 5.8-mile hike, or walk up 1,900 feet of elevation toward Wolverton Mountain and back for a more than 11-mile journey. Start your hike at Thumb Butte Recreation Area, where there are restrooms and picnic sites.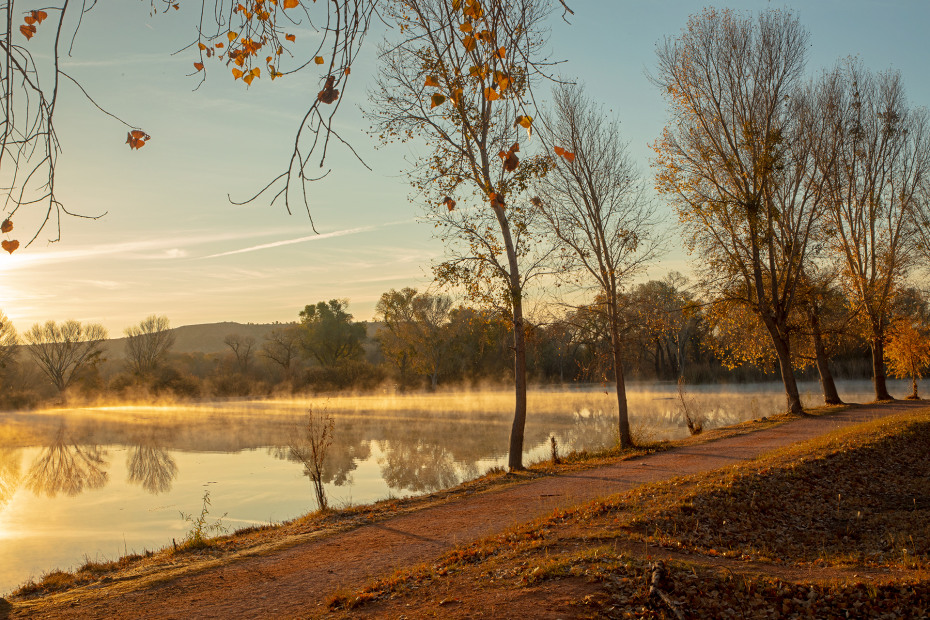 Verde River to Lagoon Loop, Cottonwood
Distance: 2 miles, Elevation gain: 30 feet
For a short and easy stroll, this loop is packed with things to look at. Species of birds and fish congregate in the waters of the Verde River and a series of three marshy lakes in Dead Horse Ranch State Park. Stop by the Verde River Greenway State Natural Area closest to the east lagoon for a closer look at the waters and wildlife from the shore. (For an even better view, you can go directly to the Verde River by parking at the West Lagoon and following the West Lagoon Trail, which connects to the Verde River Trail, for a total distance of about a half mile.) Shorten this walk to 1.5 miles by only circling the lagoons. Or lengthen your day with a stint on the Lime Kiln Trail from the park, which stretches for 18 moderate miles to southern Sedona. To access both trails, park in the main lot after paying a $7 daily fee at the entrance.
Dog Trail, Flagstaff
Distance: 3.5 miles, Elevation gain: 360 feet
Strap on some snowshoes or spikes to tackle the only snowy walk on this list. Snowshoe rentals ($15) are available at the Arizona Nordic Village, where you start your journey at the lodge, then wind your way through ponderosa groves and open snow fields on this groomed path. During lower snow times, boots are sufficient. This groomed trail is also dog-friendly and open to fat bikers and cross-country skiers. Check weather updates on the center's website, and bring a backpack for your layers because romping through the snow works up a sweat. For a more strenuous hike through the snow, try the four-mile Lava Trail.
San Tan Trail to Hedgehog Trail Loop, Phoenix
Distance: 5.5 miles, Elevation gain: About 200 feet
Just southeast of Phoenix in Queen Creek, San Tan Mountain Regional Park has 10,000 acres of Sonoran flora and fauna. The San Tan Trail leads hikers through Broken Lands and Central Valley areas to the top of the Goldmine Mountains. It features washes, soft soil, and steep slopes, and connects to Hedgehog Trail Loop to take you back to the start. Keep an eye out for the saguaro that looks like a hang loose hand signal. While this trail is also enjoyable in fall, temperatures usually hover in the 60s and 70s between December and March—perfect conditions for enjoying the sunshine without feeling overheated.
Babad Do'ag Trail, Tucson
Distance: 4.5 miles, Elevation gain: 1,200 feet
Named "Frog Mountain" in the native Tohono O'odham language, the Babad Do'ag Trail (pronounced bob-ott doe-awk) is an out-and-back ramble in the Catalina Mountains that ascends up the MacDougal Ridge and offers expansive views of Tucson. It's best traversed between September and May when the Sonoran temperatures are more mild. About halfway up, a canyon to the left will trickle with a waterfall if the area has received precipitation recently. Otherwise, look for prickly pear, chola, and saguaros along the walk through the grassy and rocky hillsides. Look for signs for the trailhead off the Catalina Highway.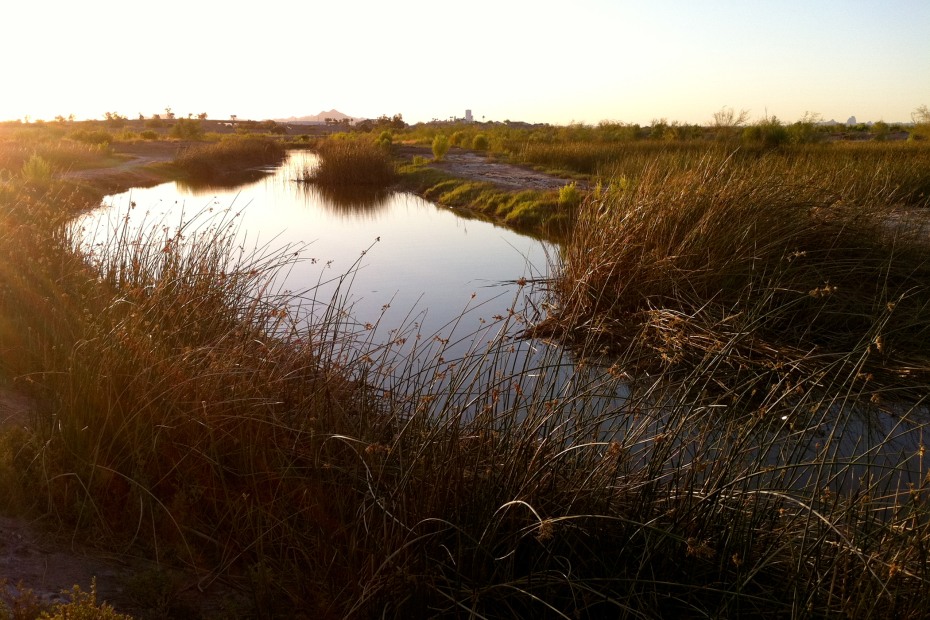 East Wetlands Interpretive Trail, Yuma
Distance: 2.6 miles, Elevation gain: 18 feet
This flat stretch along the Colorado River makes for a mellow but scenic stroll. It's considered one of the most remarkable wetland areas in the desert Southwest, made possible through a partnership between the Quechuan Indian Tribe, City of Yuma, Arizona Game and Fish Department, and the Yuma Crossing National Heritage Area. Stop at the scenic overlook near Riverside Park to admire the 400 acres of cottonwood, willow, and mesquite habitat. Extend your walk toward West Wetlands Park, which has restrooms, a lake and boat ramp, and picnic ramadas.
Bear Mountain Trail, Sedona
Distance: 4.6 miles, Elevation gain: 2,100 feet
One of the harder routes mentioned, Bear Mountain climbs more than 2,000 feet out and back in the Red Rock-Secret Mountain Wilderness. Very few sections are flat, and most of the trail requires scrambling on hands and feet over big boulders. It's one of the more popular punishing hikes in Sedona, but because it has no shade, it's best enjoyed in winter when you can enjoy a forgiving climate without waking up at the crack of dawn. A few days after a storm, the snow melts quickly because of the intense sun exposure. Plan to be out for a minimum of 5 hours and bring more water than you normally would. Many spots along the trail offer panoramic views of the valley and Coconino National Forest.