Visitors to Yellowstone National Park and its surrounding communities are adjusting to the new realities of a region recovering from unprecedented floods that washed away houses, roads, and bridges in mid-June. All of the attractions that make the region special—including geysers, wildlife, and small-town hospitality—are still available, but travelers have to pay particular attention to new rules and road closures. "Yellowstone is still Yellowstone," says Ryan Hauck, executive director of the Park County Travel Council in Cody, Wyoming.
The Southern Loop of the park—a region that includes Old Faithful, the Grand Canyon of the Yellowstone River, and Yellowstone Lake—opened to visitors on June 22. The park's north entrance at Gardiner, Montana, and the northeast entrance at Silver Gate, Montana, remain closed, but the other three entrances—the west entrance at West Yellowstone, Montana, the south entrance near Grand Teton National Park, and the east entrance west of Cody—are all open.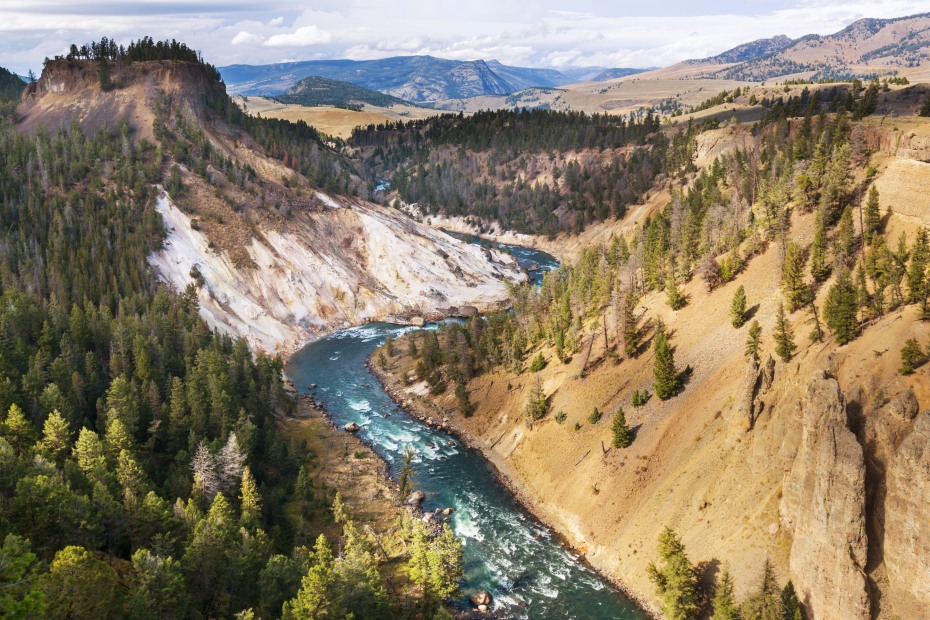 Much of the Northern Loop—including Mammoth Hot Springs, Dunraven Pass, and Tower Falls—is now open; quick progress made possible by an emergency $50 million federal grant. The Lamar Valley, a popular place to watch for wolves and grizzlies mingling with herds of bison and elk, will remain closed to visitors for the foreseeable future.
Floodwaters heavily damaged the road connecting Gardiner to Mammoth Hot Springs, likely shutting off the North Entrance to visitors until fall. Local businesses are scrambling to adjust. MacNeil Lyons, owner and lead guide of Yellowstone Insight, a Gardiner-based company that leads wildlife, geology, private photography, and day-hiking tours, says he has canceled and refunded all tours scheduled for the first part of July, and he's waiting to see how the rest of the summer unfolds. 
Although there is limited access to the park from Gardiner, the town on the upper reaches of the Yellowstone River is still well worth a visit. "People should come and enjoy Gardiner and the surrounding areas," Lyons says, noting that the town is still a great base for hiking, white water rafting, horseback riding, and watching wildlife, including the elk that regularly cruise the town.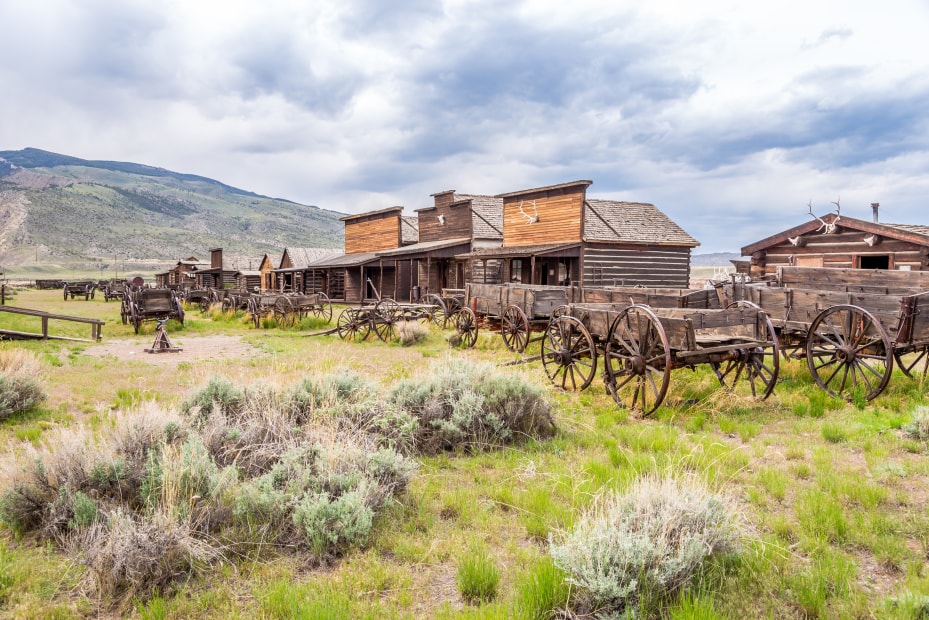 Washouts and rockslides hit stretches of Beartooth Pass between Yellowstone Park and Red Lodge, but sections of the famously scenic route have started to reopen. While many of the campgrounds around Red Lodge were inundated by flood waters, the town itself—and its restaurants, art galleries, and mountain views—is still easily reachable within an hour's drive from Billings on Highway 212. Likewise, the gateway towns of Silver Gate and Cooke City can still be reached for a day trip or an overnight stay via Chief Joseph Scenic Byway, a 47-mile long paved road that connects the high country of the Beartooths with US 120 near Cody.
Cody, situated high above the banks of the Shoshone River, avoided significant flood damage, making it a good launching point for Yellowstone adventures, Hauck says. He had anticipated an uptick in visitors due to closures elsewhere, but relatively slow traffic in late June and a steady flow of cancellations suggests that many would-be Yellowstone travelers have decided to go elsewhere. Hauck says that Cody currently has vacancies, even in early July, when the town is usually full. As summer moves along, he looks forward to the return of normalcy—or something like it—for the entire region.
"Our hearts go out to Gardiner and Red Lodge," Hauck says. "We hope they recover sooner rather than later."