Long considered a stop on the way to Yosemite, Sequoia, and Kings Canyon National Parks, California's fifth-largest city is now a destination of its own, thanks to an influx of young entrepreneurs and creative types. Spring in Fresno brings spectacular wildflowers, fun festivals, and farm-to-table gourmet food and drink.
Outdoors
With $7.9 billion in annual sales of 350 different crops, Fresno County is the nation's top agricultural producer. And from late February through early April, those peach, almond, plum, and nectarine trees flourish in a riot of pink and white flowers. Drive the 60-mile Fresno County Blossom Trail through the small towns of Sanger, Fowler, and Reedley following the Blossom Trail Committee's self-guided tour, available both in print and digitally through Google Maps, to know exactly where to pull over and snap photos.
Venture north to the San Joaquin River, where the San Joaquin River Parkway and Conservation Trust is creating a 22-mile path along the river's bluffs, segments of which are already open. Enter through Woodward Park, Fresno's largest city park, to pick up the Lewis S. Eaton Trail, and wander on foot along five miles of wildlands home to bobcats, egrets, and blue herons. Stop at the Jensen River Ranch, the site of a massive effort to restore 167 acres to native vegetation, or hit the water for kayaking and fishing.
Sights and Events
Before air-conditioning, Central Valley summers were unbearable. So when Sicilian immigrant Baldassare Forestiere arrived to dig irrigation canals in 1906, he dug his own home as well (with nothing more than a pickax and shovel). The result is Forestiere Underground Gardens, a labyrinthine 10-acre resort complete with a ballroom, a tri-level aquarium, and a courtyard, all more than 12 feet underground—and 10 to 15 degrees cooler than the surface. Sign up in advance for the hour-long guided tour (the only public access), and ask your guide to point out the creative ways Forestiere designed skylights to keep his underground fruit trees warm and watered; 98 percent of the trees are his original stock. Opens mid-March.
The Wild West is on full display in Clovis, Fresno's neighboring town. Browse the shops on Clovis Avenue, and check out the 108th annual Clovis Rodeo (April 20–24), a long weekend of bull-riding, parades, and mutton bustin'—a sheep-riding competition for 5- to 7-year-olds. The spring fling raises more than $350,000 every year for local charity; this year, Mitchell Tenpenny, Parmalee, and Jameson Rodgers all perform live.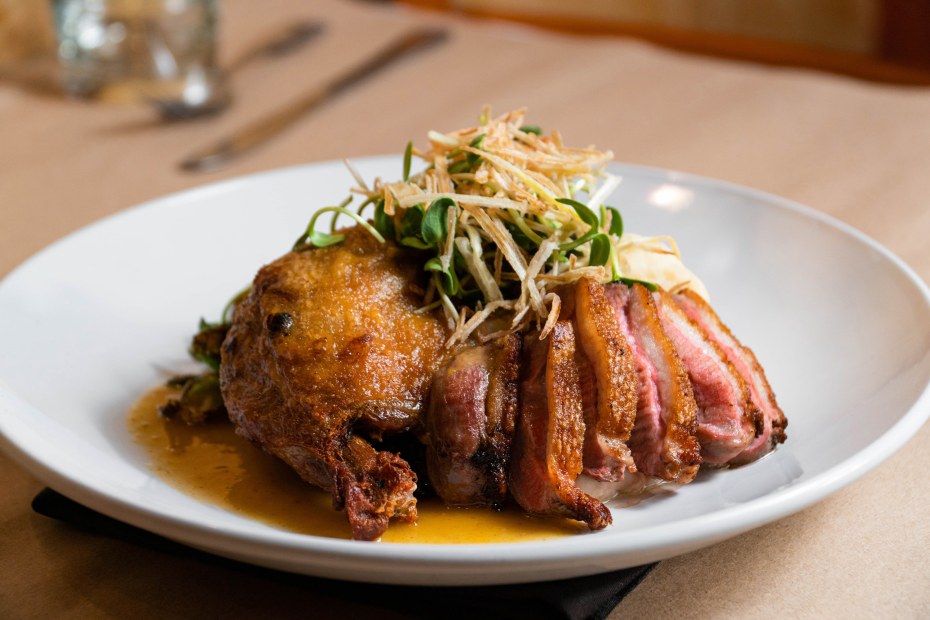 Eats
Jimmy Pardini, the owner of Annesso Pizzeria, eschewed the bright lights and glamour of his Los Angeles training to come home to Fresno. He now sources ingredients from local farmers—ranging from chili peppers to olives to Fresno State corn—to round out a menu of house-made pizzas and antipasti at this new local favorite. Try the perfectly browned suppli, tomato-risotto croquettes with mozzarella and basil pesto, handcrafted cocktails, and (insider tip from Pardini himself) the Americano pizza, with vodka sauce, pepperoncini, sausage, fontina, onion, and ranch dressing.
For Fresno fine dining, check out Max's Bistro & Bar, which offers California cuisine in a welcoming, art-filled space. The signature fries come in truffle, sweet potato, and eggplant varieties, and star entrées include the duck confit a l'orange—confit duck leg and seared duck breast with parmesan polenta and thyme-cognac mushrooms—and prawn scampi, colossal tiger prawns in garlic butter sauce with handmade pasta.
After several false starts, downtown Fresno's revitalization is for real. Stroll down to Quail State and stake out a spot at Fresno's only rooftop bar, located inside the iconic Pacific Southwest Building. Owners Hayley and Josh Islas-Wolf have designed a DIY drink map adventure allowing you to triangulate your drink tastes (bold, light, etc.) to find the perfect cocktail. The libations rotate every quarter and are paired with a menu of organic bar bites that emphasize carbon neutrality in their production. The stone fruit salad features peaches grown at Galpin Family Farms in nearby Reedley, a sentimental favorite of Josh, who sold their produce as a kid.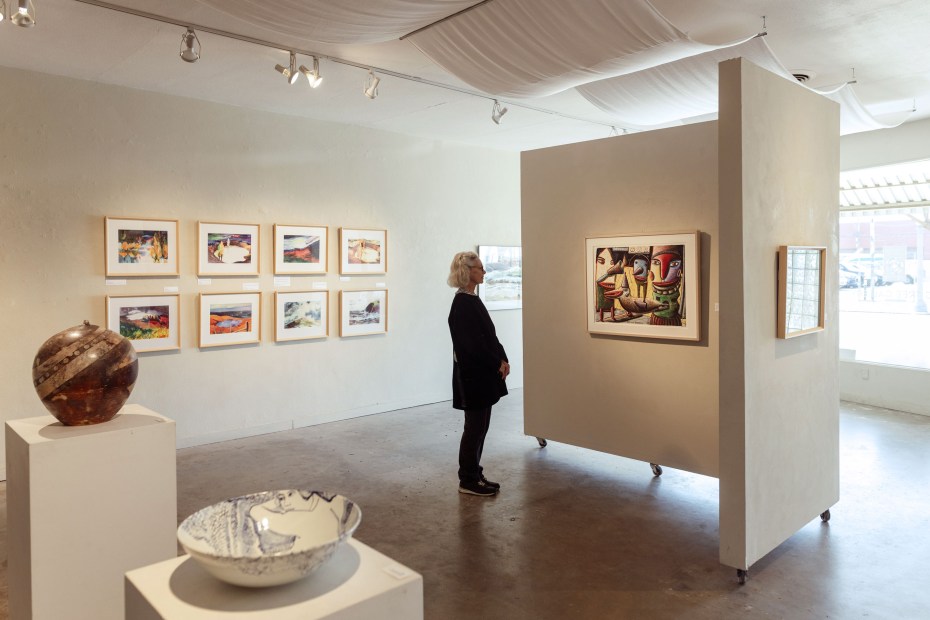 Shop
An unassuming one-story, white-brick building is home to one of downtown Fresno's great art traditions: the Fig Tree Gallery. The longest-running member-sponsored gallery in California, Fig Tree originated in the early 1960s with local artists who envisioned a noncommercial co-op space. Now the gallery kicks off a new exhibit of members' works each month as part of the city's Art Hop, a crawl through downtown art venues (the first and third Thursdays of every month). Open limited hours: Fri.–Sun., noon–4 p.m.
Thanks to Root, you can now wear your affection for Fresno on your sleeve. One of the few places where you can acquire Fresno swag, the space represents the modern community retail store, doubling as a showcase for local artisans and tripling as a workshop venue. It's a combo that makes the act of browsing a valuable experience in itself.