Do you plan your trips around what new restaurants you'd like to try? Do you add farmers' markets to your travel itinerary to sample the local goods? Have you ever road-tripped with a cooler full of ice to keep said goods? You just might be a (gasp!) foodie.
Well, break out that cooler, because it's time for a culinary road trip. California is a food-lover's paradise, with the state growing a third of the United States' vegetables and two-thirds of the country's fruits and nuts. Few of us actually see the behind-the-scenes activity producing our food, but California farmers, ranchers, and growers are working to change that by opening their facilities to the public and offering unique food experiences.
In these four regions of California you'll find a bounty of tours, tastings, guided foraging, farmers' markets, and farm stands—all viewable and doable on a road trip of just a few days. Bonus: If you hit the road soon, you'll also catch some stunning fall foliage.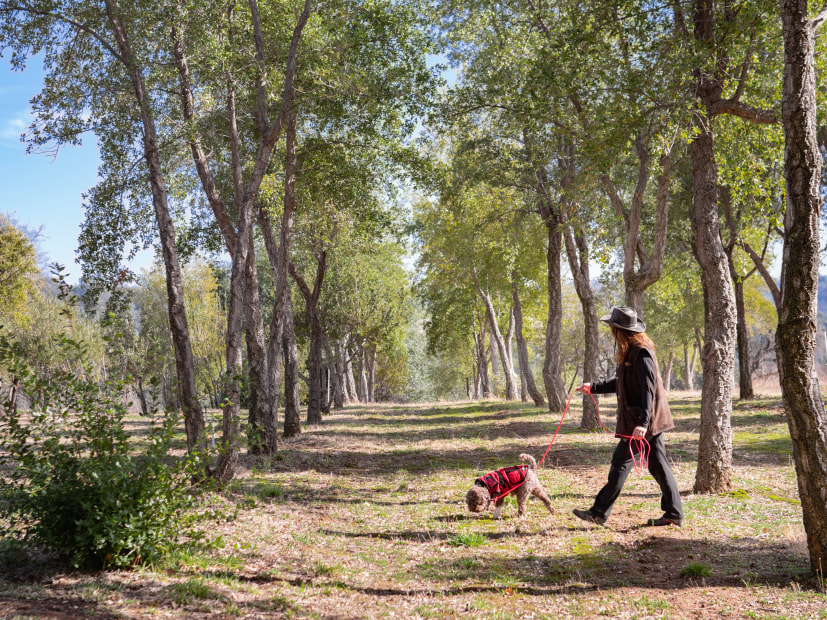 Sierra Foothills
These days, the treasure most celebrated in the Sierra Foothills often comes on a plate. Over a weekend, you can traverse the length of the motherlode to collect all the fixings for your own gourmet meal.
An itinerary crafted around culinary riches wouldn't be complete without the one food deemed edible gold: truffles. Each winter, foodies sojourn to Placerville's Tesoro Mio Ranch to not only hunt for truffles, but also sample and purchase them. There, Staci O'Toole, the Truffle Huntress, curates an experience unlike any other in Northern California, complete with a champagne toast, fungi education, hunting for truffles with her dog, truffle-infused tapas, and plenty of local wine.
Head seven miles up the road to tour Jollity Farm to meet their alpine and Nubian goats. Sample the farm's flavored goat cheeses and nab some chèvre and feta for your cheese plate. Go in winter or early spring to meet the newborn kids. Think goat cheese is baaahhhd? Then meander up to Tess' Kitchen Store in Grass Valley for the best selection of cheeses in Gold Country, and, if you time it right, take a cooking class with Chez Panisse alum chef Alan Tangren.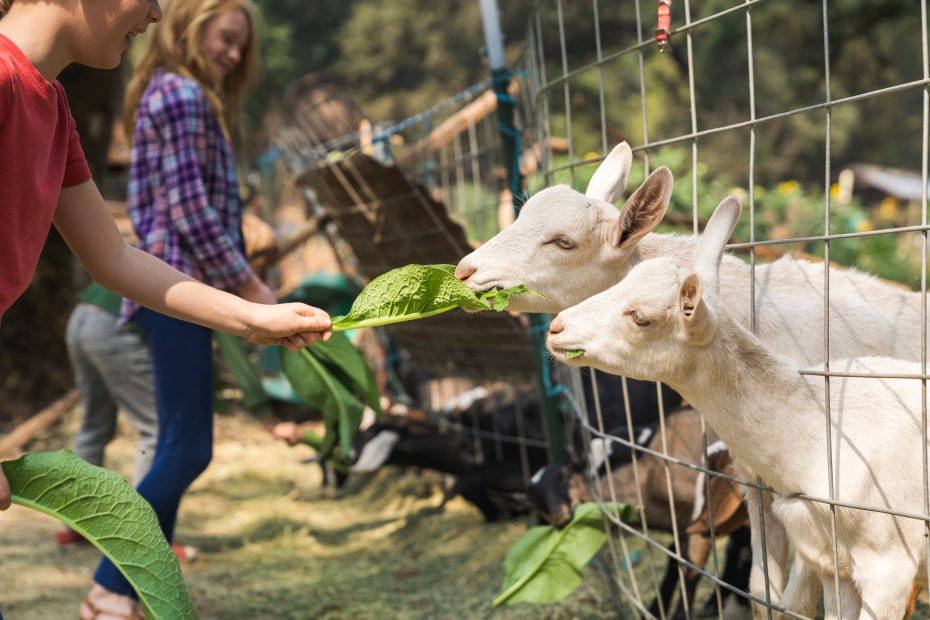 Every community along Highway 49 offers a farmers' market. Locals wax poetic about Placerville's Saturday market and Sonora's Peaceful Valley market. When you're not people-watching, be on the lookout for mushrooms from Dambacher Family Farms and the organic berries and tomatoes from 24-Carrot Farm. Another hidden gem is Jackson's Mother Lode Exchange, an indoor farmers' market hawking goods from foothills providers including Upcountry Farms produce, Rue Forsman rice, milled-to-order flour from Capay Mills, and—on Friday and Saturday—Lucy's Spice Box take-away meals. (Don't skip the seasonal fruit cobbler and gourmet pizza slices.)
Oenophiles know that Sierra Foothills grapes populate some of California's most notable wines, even those with Napa and Sonoma addresses. And while big bold reds are the rage of Amador County, some local winemakers are returning to their products' roots, literally, to make natural wine. Head over to Amador City to sample End of Nowhere natural sparkling rosé (which often sells out by the end of the summer) and their still rosé (offered year round). Time your visit to attend Alta, the monthly four-course alfresco feast prepared by chefs such as Kevin O'Connor. Other interesting wine destinations include nearby Yorba Wines, which also offers monthly performance or dinner events at its Sutter Creek tasting room, and biannual wine dinners on the vineyard; in Plymouth taste the organic wine and house-made olive tapenade at Terre Rouge/Easton.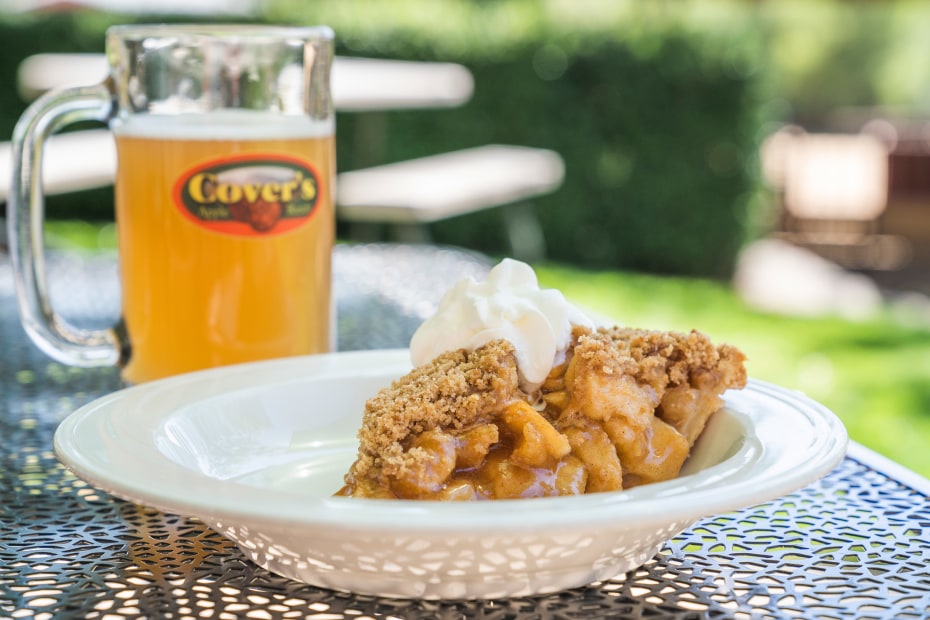 Most travelers motor to Auburn for Ikeda's seasonal pies, such as cherry and pumpkin, on the way to Tahoe. Locals, on the other hand, line up for peach and berry pies at the Hooverville Orchards bake shop. The orchards also have a year-round farm stand to purchase fruit.
For food-focused fall fun, select the perfect jack-o'-lantern at the 24-Carrot Farm u-pick pumpkin patch. In Tuolumne, kiddos love to pluck apples off the trees at Covers Apple Ranch, pick their own pumpkins at the annual patch, and then cap off all that hard work with a slice of apple pie and a cup of cider.—M.B.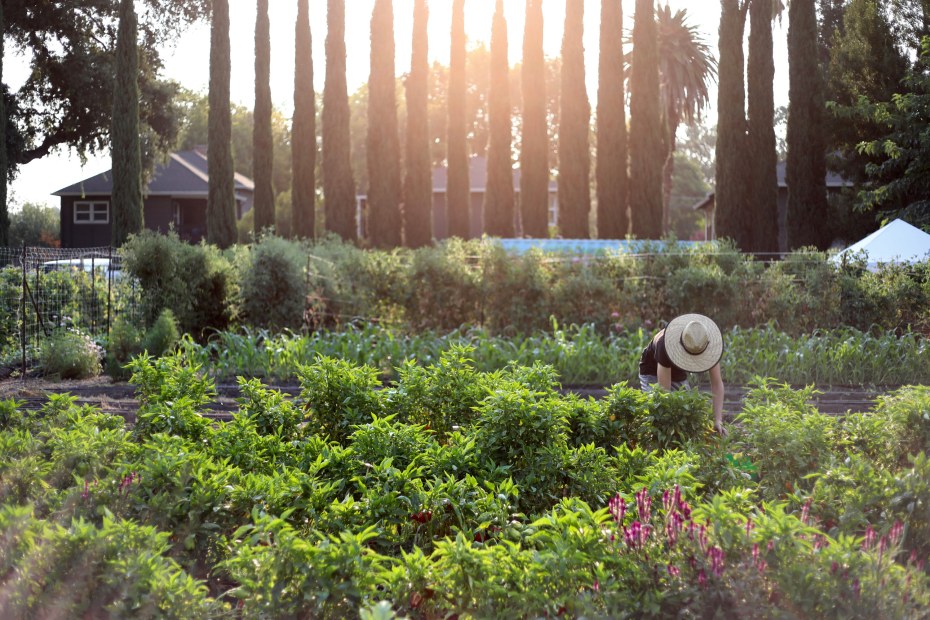 Central Valley
The hunt for gems might have lured settlers to California's San Joaquin Valley, but the rich soil inspired gold diggers to plant roots. It's no surprise that the region between the coastal range and the Sierra Nevada Mountains, the nucleus of the Golden State's over 400 agricultural crops, is finally experiencing its moment. Today, artisan food producers are putting their spin on traditional California crops, the valley's farmers have become as celebrated as the chefs who use their produce, and food festivals are back in action. Intrepid road-trippers will find some of the state's best farm stands, quiet tasting rooms overlooking orchards, and do-gooder farmers educating the next generation about the benefits of planting seeds in their communities.
Start any Central Valley foodie road trip at the main Sunday morning Sacramento Farmers' Market. Here you'll likely spot chefs such as Oliver Ridgeway, whose handsome Sacramento restaurant Camden Spit & Larder uses Placer County's Twin Peaks Orchards peaches from the market in the brightest simple summer salad west of the Sierra. In the fall, chef Ridgeway uses local beets, persimmons, sunchokes, and squash—to name a few ingredients—to whip up a fall salad just as delicious. He also incorporates locally farmed Tsai Nicolai Caviar and buffalo mozzarella from nearby Morsey's Creamery into his take on traditional British dishes with a farm-to-fork twist. For epic edible souvenirs, chef Ridgeway points food lovers to the 75-year-old Corti Brothers Italian market for a "fantastic collection of culinary delights," such as a ravioli so addictive, you'll reroute your vacation for more.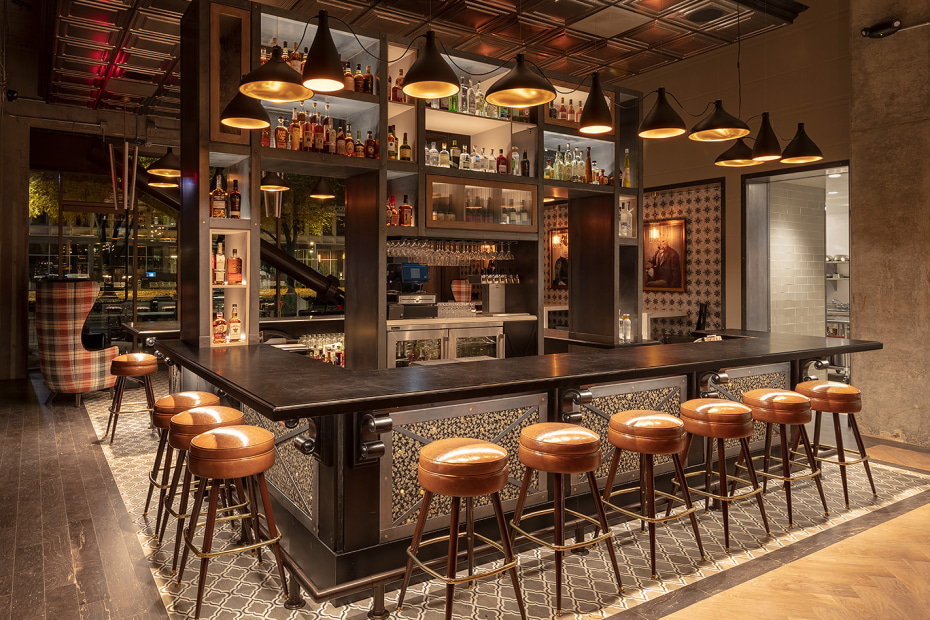 Head off the beaten path to support a great cause at Sacramento's Yisrael Family Farm. They offer farm tours centered around healthy eating, urban youth farming education, and social justice (with the mission to "transform the hood for G.O.O.D—Growing our own Destiny"). After a tour, pick up seeds at the farm's produce stand (check the website for hours and location); the Ethiopian kale and okra are beloved by resident gardeners. For a deeper education about Indigenous farming methods, volunteer at Three Sisters Gardens by harvesting veggies and receive a bag of organic produce to take home. Another autumn Sac-town institution is Vierra Farms' pumpkin patch and farm stand. (Scoop up their black seedless watermelon, if it's in stock.)
Though you could spend years exploring Sacramento's gastronomic highlights, the valley's rural regions are worth some time. Yolo County's Seka Hills is owned and operated by the Yocha Dehe Wintun nation. Using sustainable growing methods, the tribe not only stewards the land but also produces some of the best EVOO in the state. Venture out to their Brooks tasting room for a taste and to stock up on almonds and beef jerky.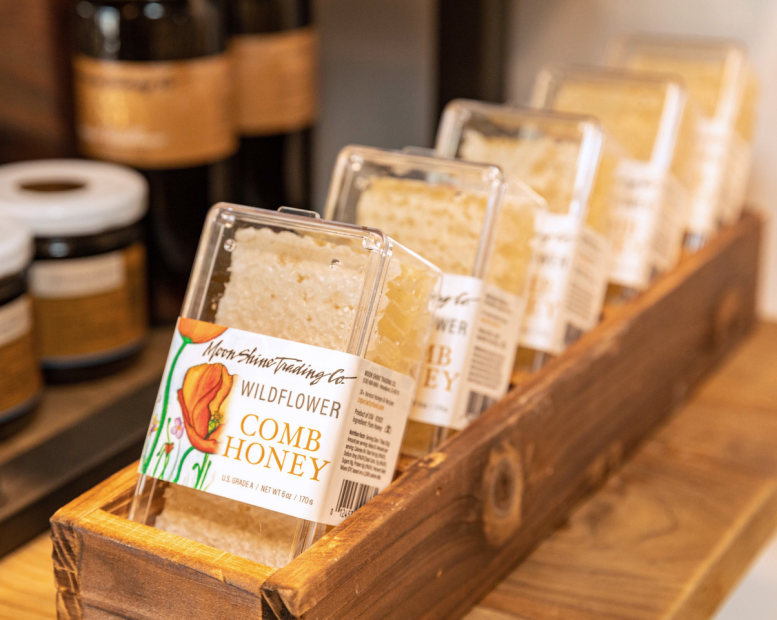 Honey aficionados should buzz over to Woodland to check out The Hive, a new venture from Amina Harris, director of the UC Davis Honey and Pollination Center. This newly opened tasting room and café has combed the Golden State to gather the largest varietally pure collection of California honeys anywhere, including a wildflower honey produced in Capay Valley. The Hive also hawks nut butters, fruit spread, and chocolate nut spreads. Can't get enough honey? In late spring, Harris also organizes the annual California Honey Festival in Woodland to celebrate all things bees.
In October, head up to Butte County for the annual Sierra Oro Farm Trail. Tour the 31 participating farms to sample local favorites such as Sohnrey Family Farms almonds, Butte View olive oil, and Calolea balsamic vinegar.
In the southern San Joaquin Valley, score one-of-a-kind artisan pantry staples at Enzo's Table. Four generations ago, the Ricchiuti family started planting figs and grapes in the traditional Italian way. Today, the farm is known internationally for peaches and other stone fruits, grapes, almonds, and olives, to name just a few. You can arrange a tour of the Fresno County olive mill or bop into the Clovis bakery to purchase Fresno chile jam, organic olive oil, and balsamic vinegar. —M.B.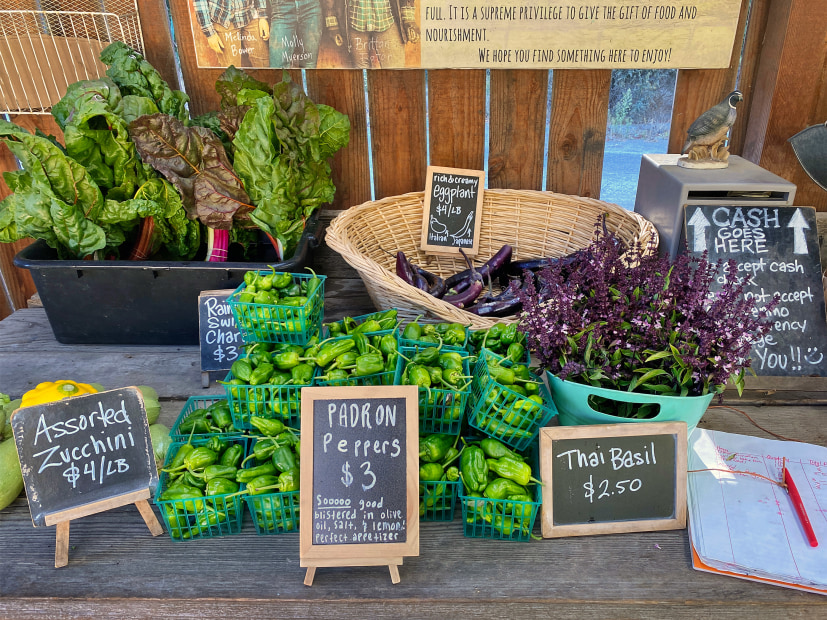 Marin County
West Marin became one of California's first agricultural centers during the Gold Rush. A quick boat ride from San Francisco, coastal towns Bolinas and Tomales turned into shipping ports for produce, meat, and dairy. Today, the oldest continually operating cheese manufacturer in the United States—Marin French Cheese Company—still makes the Petite Breakfast cheese dockworkers in San Francisco gobbled up to fuel their long day of labor.
Factory farming almost destroyed Marin's once-booming dairy industry and, by the mid-90s—when Cowgirl Creamery established its artisan cheese brand, there were only six cheesemaking enterprises in Marin and Sonoma counties. Cowgirl Creamery's former home of Point Reyes Station offers an excellent starting point for a day of exploring Marin County. Local guide Alexandra Fox of Food & Farm Tours takes her small groups to taste oysters, drink mead, and visit an organic farm. Head a bit north for a tasting and tour at Point Reyes Farmstead Cheese—a must for blue cheese lovers. Even further north, outside the charming town of Tomales, Toluma Farms opens its goat and sheep creamery to the public on the first Sunday of the month for a tasting and tour that includes hanging out with baby goats (cute overload!).
Before you leave Point Reyes Station, be sure to experience one of the prides of Marin County—its many honor farm stands. Just outside of town, Little Wing Farm and Table Top Farm run self-service stands, which sell seasonal produce by item or weight and trust visitors to pay for them by slipping cash in a box or, available at some stands, by check or Venmo. There are too many honor farm stands in the county to list here—some tiny roadside shacks with only eggs or honey—but for a large selection, often including fresh flowers, check out Gospel Flat Farm in Bolinas and Meandering Farmers' stand in Tomales.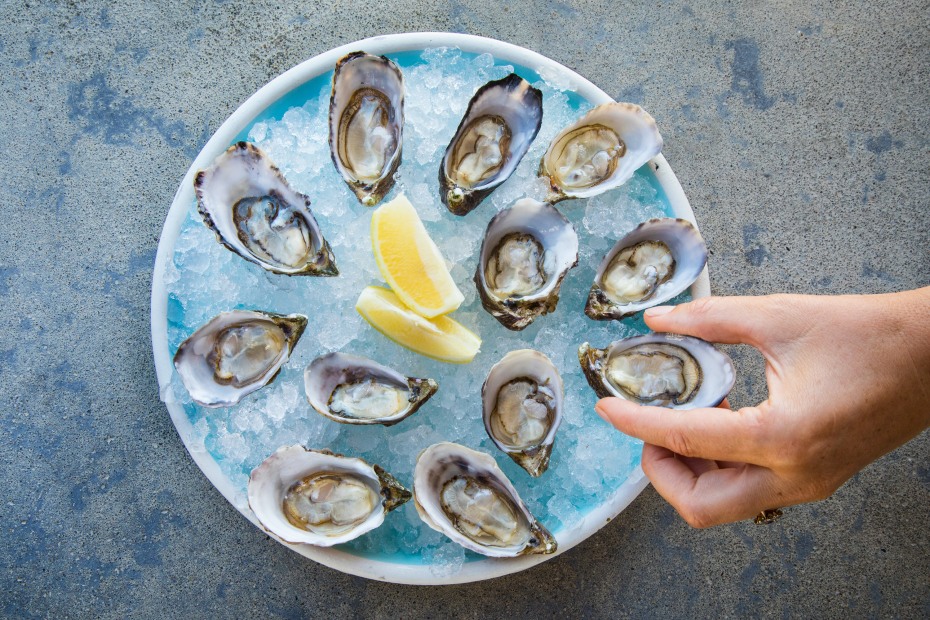 By now you've probably gathered enough treats for an epic picnic, so cruise over to Heidrun Meadery in Point Reyes Station to try a honey wine that's nothing like any Renaissance fair brew. This dry, naturally sparkling mead is made on-site using the traditional Champagne-style method with monofloral and wildflower honey from Northern California, Oregon, and the Big Island of Hawaii. Sip a flight or buy a bottle as you sit on a picnic table surrounded by rolling hills and a lush garden full of pollinator-friendly plants.
Or skip the DIY picnic and hop on Pt. Reyes–Petaluma Road to McEvoy Ranch, where you can enjoy lunch as well as olive oil and wine tastings on its relaxing patio flanked with Tuscan olive trees. For dessert, don't miss a scoop of olive oil ice cream, created in partnership with Humphry Slocombe, topped with Himalayan pink salt and McEvoy's lemon olive oil. Tack on a tour to marvel at founder Nan McEvoy's collection of art and architecture, including an Asian pagoda adorned with massive copper skinks: The lizard is the ranch's official mascot.
Make your way north to experience another pride of Marin County—world-class oysters from Tomales Bay. You can buy to-go oysters from the two primary farms, Tomales Bay Oyster Company and Hog Island Oyster Co., or dine at The Marshall Store and Tony's Seafood, both with deck seating along the bay. To feel the bay breezes wash over you as you savor its oysters, grab a table at Nick's Cove boat shack, located at the end of a pier with seating for 15 on a first-come, first-served basis. Or jump in a kayak (most leave from Miller Boat Launch next door to Nick's) which you can rent from Blue Waters Kayaking or by joining one of its guided tours through the oyster farms. —W.P.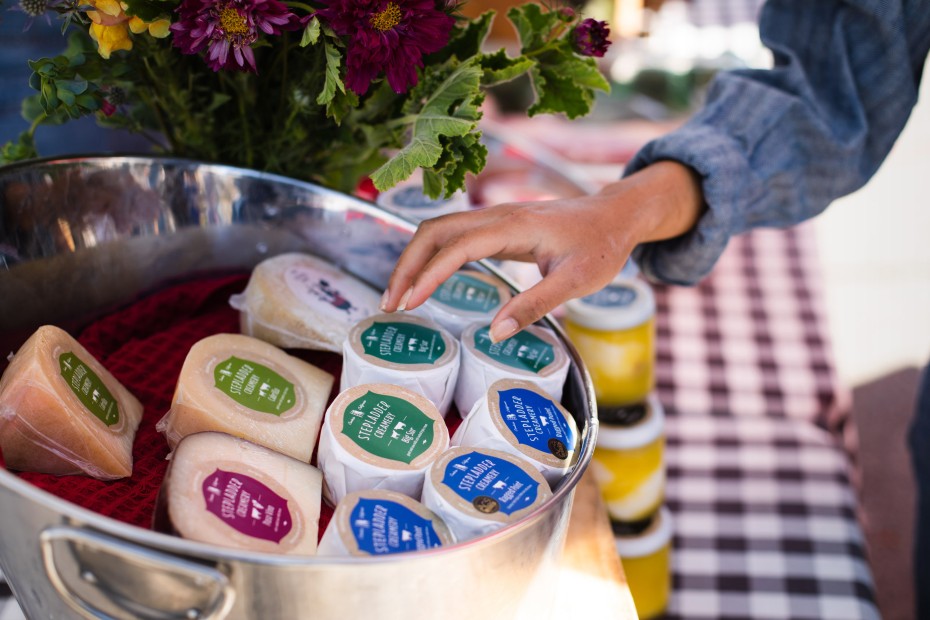 Central Coast
Burgers and fries are often considered college town eats, but there's a lot more to the San Luis Obispo County food scene. The Chumash people first flourished on the fertile land and sea of the Central Coast, fishing for clams and abalone and foraging for herbs. In the late 1700s, when Junípero Serra founded the fifth California mission in what's now the center of downtown San Luis Obispo, the county's agriculture boom began. Today, thousands of students flock to San Luis Obispo to study and practice agriculture, but you don't need a professor to show you the latest trends—not when local farmers, ranchers, and makers are happy to host you.
Oenophiles adore Paso Robles for its robust reds and Rhône-style wines, and with more than 200 wineries, you'll find tasting opportunities around every bend of its rolling hills. Expand your palete with an olive oil tasting, which uses some of the principles of wine-tasting, including scent, mouthfeel, and aerating by gently slurping air to release flavors and aromas. Pasolivo offers two tasting opportunities, one at its ranch, which you can tour during harvest season in November, and the second year-round at its downtown Paso Robles retail outpost. You can tour the orchards and processing facility at Kiler Ridge Olive Farm, where you're invited to choose from three different experiences in addition to tastings—all by reservation only.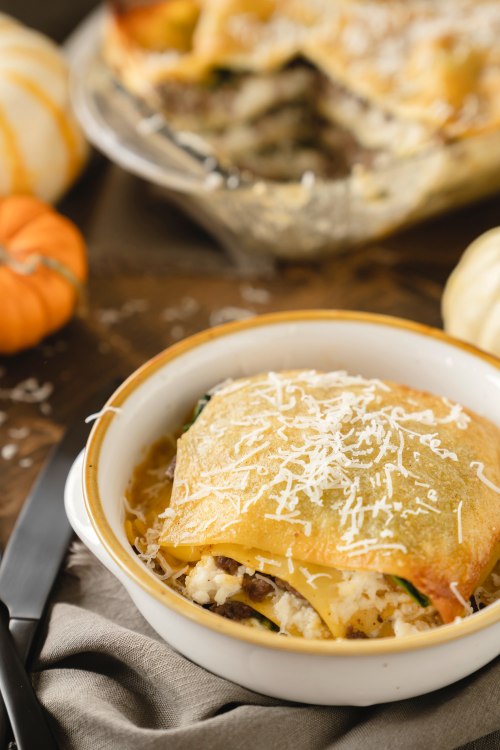 Just two miles from downtown Paso Robles, Mighty Cap Mushrooms will satisfy your umami cravings with an opportunity to learn about and buy artisanal fungi such as blue and pink oysters. Owners Chris Batlle and ​​Ren Gomes offer private tours of the five-acre farm, which currently produces 350 pounds a week for local chefs. One of those chefs, Rachel Ponce, is using Mighty Cap mushrooms for her new dining experience, Pair With Dead Oak, a seasonal restaurant operated out of Dead Oak Brewing Company in Atascadero. Applying her knowledge from working as an executive chef at a local winery, ​​Ponce pairs a beer from Dead Oak and a wine option from a small, regional producer with each food item on the menu.
Follow the bees to Jack Creek Farms in Templeton for a honey-tasting straight from the hives to the farm stand. Savor flavors such as orange blossom, sage, and wildflower, and see if you can detect differences based on what crop the bees pollinated. If you're in town on a Saturday, stop by the Templeton Farmers Market from 9 a.m. to 12:30 p.m., and you'll find a plethora of produce plus everything you'll need for a picnic—cheese, salami, bread, and hummus. For the biggest farmers' market in the county, with plenty of dinner options, head to downtown San Luis Obispo on Thursday night from 6 p.m. to 9 p.m., and traverse five blocks of mouthwatering fare including barbecue (gotta try the local favorite, Santa Maria–style tri-tip), tamales, tacos, and desserts such as churros, chocolate, and cookies.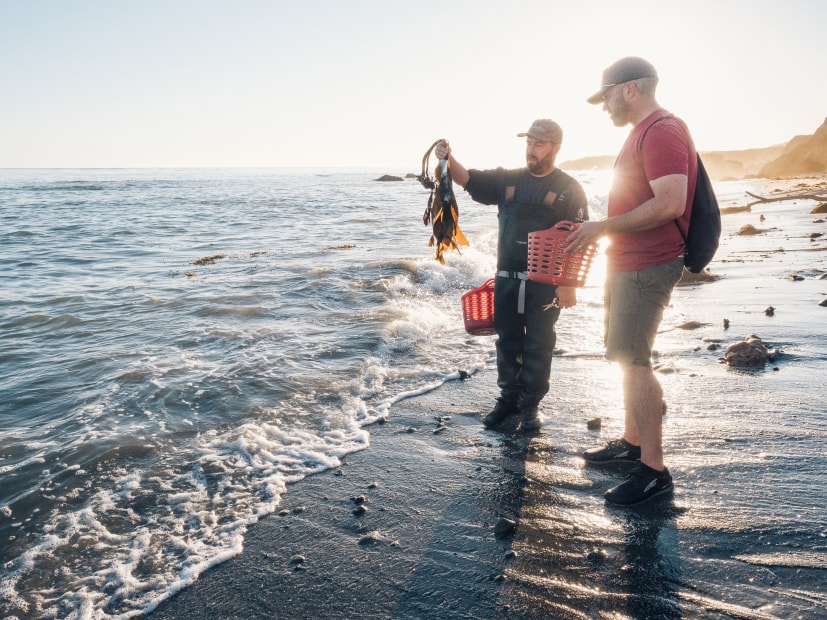 Cool off at the coast and cruise to Cayucos for an experience that will have you taking a dip in the Pacific—only up to your knees though! Forager Spencer Marley started off selling seaweed at farmers' markets, but when people began asking him to teach them, he created the Marley Family Seaweeds Foraging Tour. Armed with a net and a few other tools, Marley shows aspiring foragers how to find kelp, seaweed, and sea lettuces, which he whips into a tasty ramen at the end of the tour.
Continue snacking from the sea in Morro Bay. Head to the ​​Embarcadero to find Morro Bay Oyster Company's shuck-your-own shack, open Friday through Sunday from 11 a.m. to 5 p.m., for some of the freshest oysters you'll ever taste and one of the best views of Morro Rock. Pair your Pacific Golds (the company's brand of Pacific oysters) with hot sauce and Shanley Farms' finger limes—a tiny lime that contains individual, caviar-sized pearls of citrus—all sold on-site in addition to shucking knives and gloves. If you don't know how to shuck, just ask an employee to show you. For a closer look at Morro Bay Oyster Company's farm, rent a kayak at the Kayak Shack at Morro Bay State Park Marina and paddle out toward Los Osos' Elfin Forest to find the barge where the company processes one million oysters a year.
'Tis the season for all things autumn—apple picking, hot cider, pumpkin patches, and hayrides and hay mazes—all of which you'll find at Avila Valley Barn in Avila Beach. Peruse a wide variety of produce at its large farm stand and take home a pie baked on-site (try the olallieberry), but don't miss lunch at the Chicken Shack & Smokehouse where you'll find Nashville-style hot chicken and barbeque. There's plenty for kids as well, including pony rides, farm animals to feed, and a Sweetshop with ice cream. —W.P.