Big Sur, Carmel-by-the-Sea, Pebble Beach, Salinas, Pacific Grove, Carmel Valley, Monterey, and more: These iconic destinations are widely known and revered, but what's less well known is that they're all found within a short driving distance from one another in Monterey County. With endless possibilities nestled so closely together, visitors can enjoy everything from exhilarating adventures to relaxing moments, majestic beaches to sun-drenched valleys, and cozy settings to rugged landscapes in a single day.
Big Sur
On the south end of the county, Big Sur's rugged seaside cliffs and secluded beaches greet visitors as they drive along the world-famous Pacific Coast Highway, regarded by many as the most beautiful scenic drive in the United States and the world. Featuring beautiful, untouched coastlines, Big Sur rewards travelers with breathtaking vistas and countless opportunities to explore. There is plenty to see and do among the numerous state parks, federally protected lands, campgrounds, hiking trails, and beaches that call the area home. McWay Falls, an 80-foot-high waterfall located in Julia Pfeiffer Burns State Park, is one of only two waterfalls on the Pacific Coast to drop directly into the Pacific Ocean. Panoramic views of the falls and ocean await at the end of an easy, half-mile hike.
Carmel-by-the-Sea
North of Big Sur, Carmel-by-the-Sea's charms provide an entirely different appeal. Where Big Sur's rocky beaches rise abruptly from the shore, Carmel-by-the-Sea's sandy beaches provide an ideal setting for picnicking and watching beautiful sunsets. Since its founding in 1902, artists have called the seaside village home and dedicated their lives to preserving its rich history. Guests enjoy strolling through the many art galleries and cobblestone roads lined with meticulously preserved fairytale cottages. Also known for exceptional cuisine, Carmel-by-the-Sea offers visitors a choice of decadent pastry shops, breweries featuring artisan beers, and fine dining at restaurants like Aubergine, winner of a coveted Michelin star. Carmel-by-the-Sea is also home to Point Lobos State Reserve, which offers some of the country's most gorgeous hiking trails, picnic spots and scenic vistas.
Carmel Valley
Just east of Carmel-by-the-Sea lies the rustic wine country of Carmel Valley. Featuring a more relaxed take on luxury, ranches, spas, and resorts submerge guests into the area's unique culture. Many have established their own organic gardens to supply their superlative on-site restaurants, bringing the harvest right to the table. Guests can fill their days learning culinary arts, improving their tennis game, or relaxing with guided meditation, massages, or brisk outdoor hikes along spectacular ridge lines. While in Carmel Valley, visitors can sip their way along Carmel Valley Road, sampling fine vintages from more than 12 wineries. Local guides are ready to help tasters pick the perfect bottles, while more adventurous souls will enjoy choosing their own. With an abundance of acclaimed restaurants featuring farm-to-table cuisine and fresh seafood, there are plenty of opportunities for guests to experience exquisite pairings.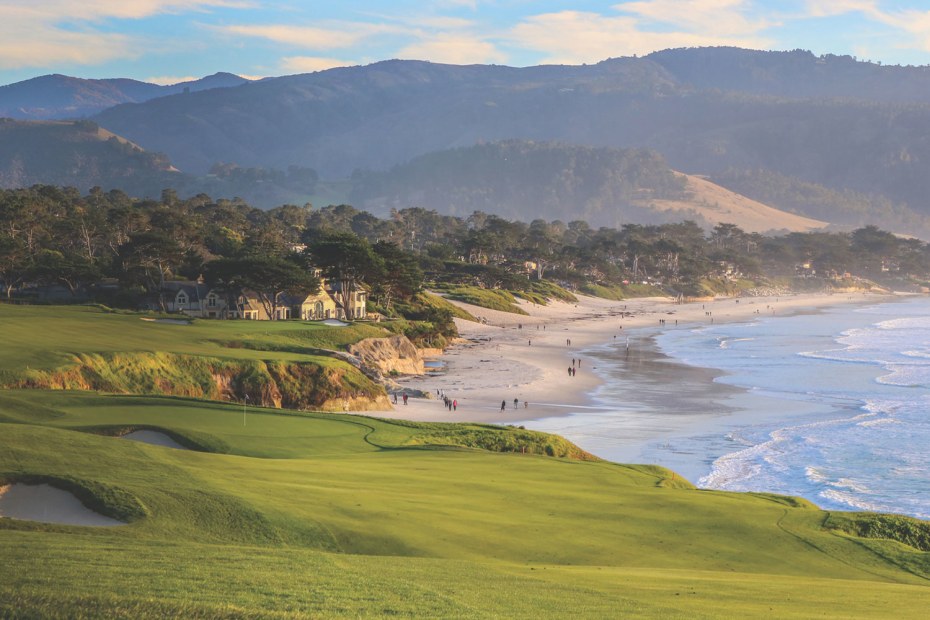 Pebble Beach
Minutes north of Carmel-by-the-Sea is world-renowned Pebble Beach. Considered hallowed ground by generations of golfers, it is a must-see destination for fans of the sport. After a round of 18 holes, many guests spend their evening enjoying the fine dining, cocktails, and ocean views that await them. Pebble Beach is also home to the acclaimed 17-Mile Drive, which impresses travelers with awe-inspiring views of the Pacific coastline and breathtaking natural attractions like the Lone Cypress tree and Bird Rock.
Pacific Grove
Steeped in old-fashioned charms, the coastal city of Pacific Grove is found at the end of 17-Mile Drive. Guests can stay in Victorian-era homes transformed into bed and breakfasts. While here, they can tour Point Pinos Lighthouse, the oldest, continually operating lighthouse on the west coast, and golf enthusiasts can enjoy playing a round at a classic 1932 Neville golf course, Pacific Grove Golf Links. The entire back nine offers breathtaking views, and is adjacent to 17-Mile Drive. Known as Butterfly Town USA, Pacific Grove is California's top spot for Monarch butterfly migration, offering visitors the chance to see hundreds of the species at the Monarch Butterfly Sanctuary. Finally, the 18 mile long Monterey Bay Coastal Recreation Trail starts in Pacific Grove and ends in Castroville. Visitors can navigate by foot or bike, as they enjoy the inspiring views of the Pacific Ocean and fresh salty air.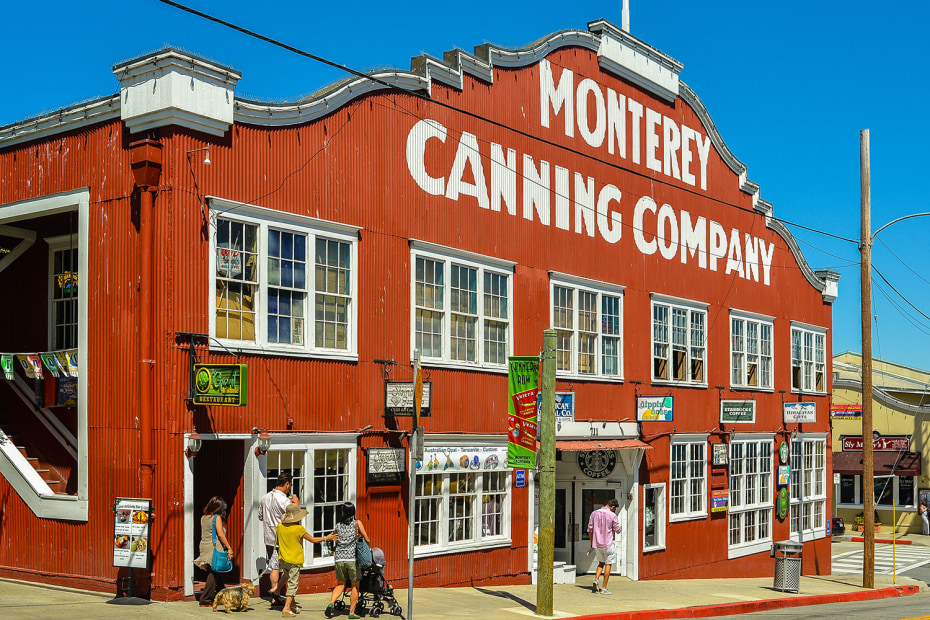 Monterey
The city of Monterey is just a stone's throw away from Pacific Grove. The bay boasts a diverse array of sea life, drawing scuba divers of all abilities excited to explore what is the largest marine sanctuary on the west coast. Beachgoers are often rewarded with sightings of marine life, with dolphins and whales swimming in the bay, and sea lions and seals sunbathing on the shore. A visit to Monterey Bay Aquarium turns education into entertainment, where the inspirational Open Sea exhibit and the three-story Kelp Forest bring the story of the sea and its inhabitants to life. For a relaxing afternoon, literary lovers can walk the streets that influenced Nobel Prize laureate John Steinbeck while perusing the many boutiques and historic buildings along Cannery Row. And no visit to Monterey is complete without a day at Old Fisherman's Wharf, where it's tradition to enjoy a bowl of piping hot clam chowder while watching the waves roll in.
Salinas
Just outside of Monterey, on the road to Salinas, is the WeatherTech Raceway Laguna Seca. Here, races on America's most renowned segment of racetrack, The Corkscrew, excite guests with heart-stopping speeds and split-second wins. Once in Salinas, visitors can dine in the ancestral home of John Steinbeck and browse the acclaimed National Steinbeck Center to learn more about his life and works.
Whether visitors long to explore rugged cliffs, catch a breathtaking sunset, or play a round of golf at legendary Pebble Beach Golf Links® one thing is for certain—you'll be back for more. There's no end to the possibilities waiting to be discovered in Monterey County. Don't wait, book your trip today.