Like all great cities, San Francisco holds a few secrets. Its big-name destinations—Fisherman's Wharf, Union Square, Golden Gate Park—are justly famous. But tucked away elsewhere in its 49 square miles are districts just as appealing but all too often overlooked, by residents and visitors alike.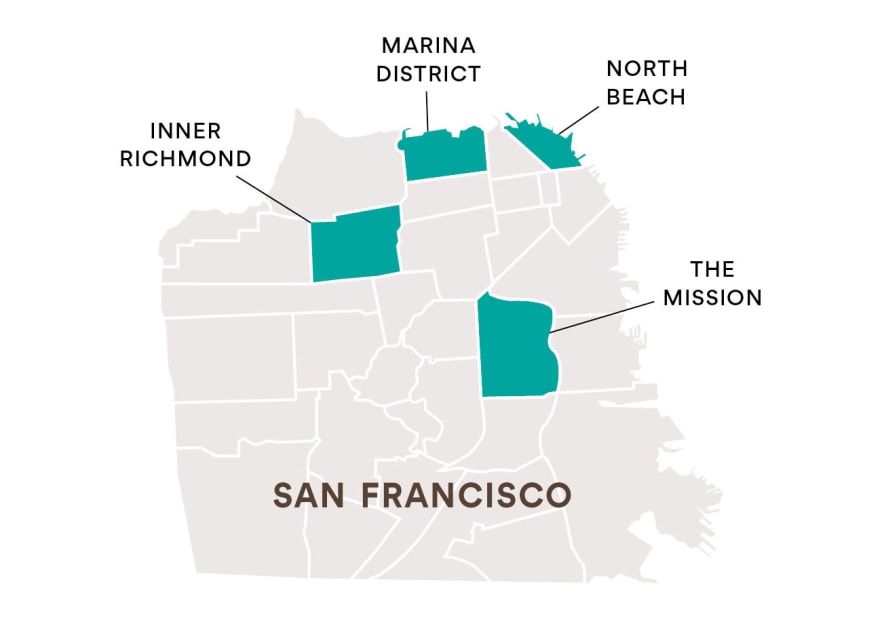 Take, as examples, the Mission, the Inner Richmond, the Marina, and North Beach: Spend a day strolling any one of these easily walkable neighborhoods and you'll experience a San Francisco that will charm and surprise you—and you just might find yourself falling in love with the city all over again.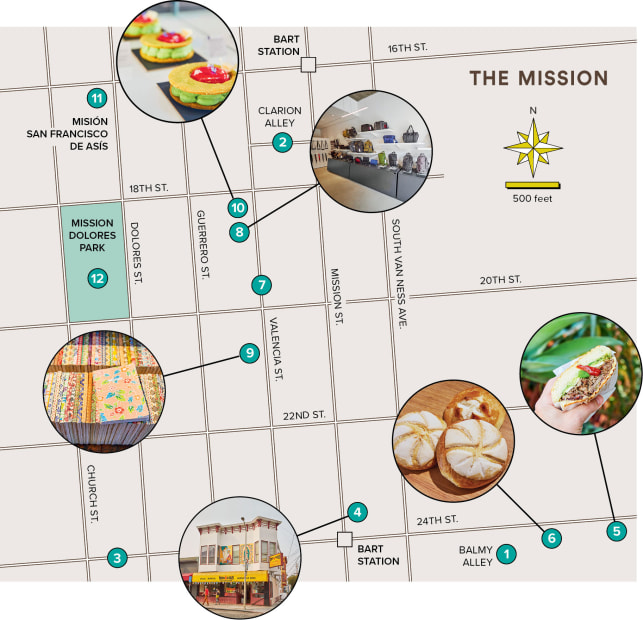 The Mission
Think of the Mission as a work of art—specifically, one of the murals that line Balmy and Clarion Alleys. The Mission's wall paintings are brilliant, kaleidoscopic, and thronged with San Franciscans past and present—mothers and children, workers and writers, protesters and priests. Like the neighborhood itself, these cityscapes vibrate with history and dreams.
The Mission is San Francisco's oldest neighborhood—born in 1776 when Franciscan friars chose the vicinity for their new mission—and its newest, the favored hangout of the city's 21st-century technorati. The Mission is adobe churches, prim Victorians, and sleek new condos. It's artisanal pizza joints next door to botanicas and bodegas. It is never, ever boring.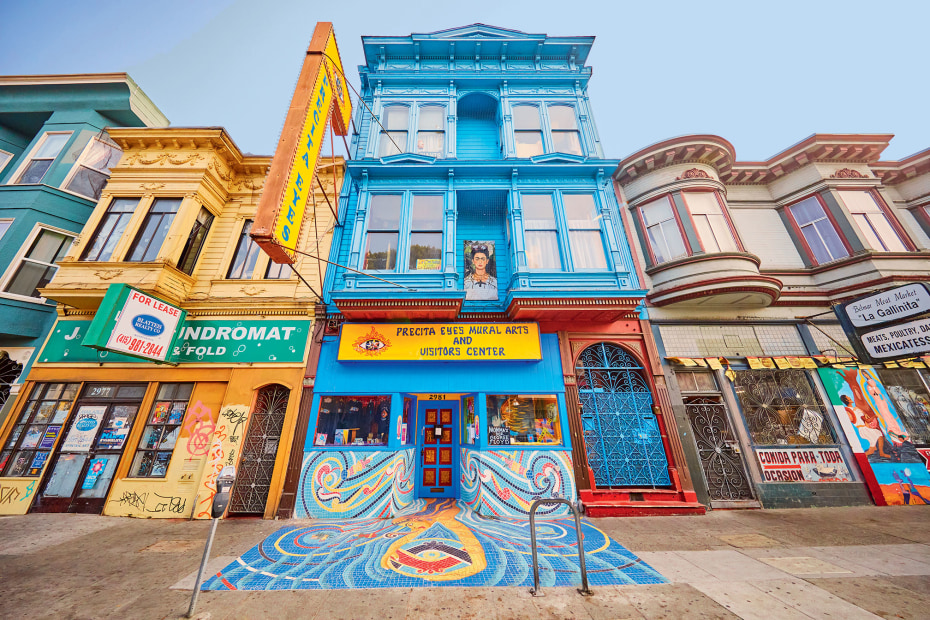 The best place to start your tour of the Mission is along 24th Street (or, as it's dubbed on the street signs, Calle 24, Latino Cultural District). And the best way to arrive there is hungry, because the stretch of 24th between Guerrero and Potrero has more inexpensive but irresistible restaurants than anywhere else in the city.
For superior tacos, hit Taqueria Vallarta. Just down the street, Taqueria El Farolito's burritos lead many polls as the best in the city. (Just don't tell the folks at La Taqueria around the corner.) La Torta Gorda specializes in Mexican sandwiches stuffed with carnitas, chicken mole, and more. Eterna Primavera Bakery will satisfy your sweet tooth with pan dulce and other pastries; the breakfast huevos rancheros there are not to be ignored, either.
Also on 24th, Mixcoatl is a colorful stop for Mexican arts, crafts, and clothing. In normal times, Precita Eyes Mural Arts & Visitors Center runs excellent tours of the neighborhood's famed public art, but you can also tour on your own. (Balmy Alley is almost next door to Taqueria Vallarta between 24th and 25th. Clarion Alley runs between Mission and Valencia a few blocks to the north.)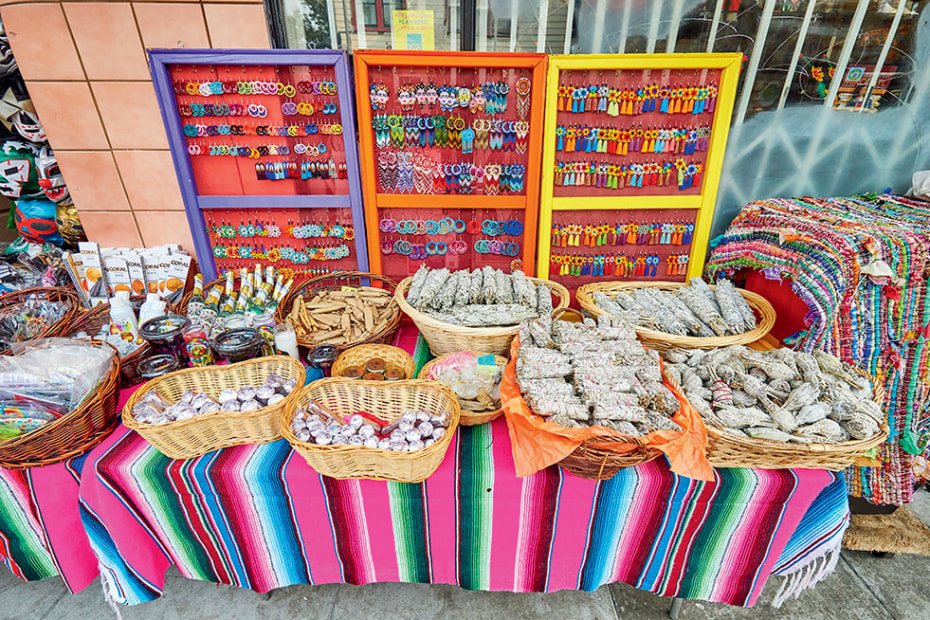 If 24th Street represents the traditional Mission, Valencia Street epitomizes the neighborhood's newer side. Check out Dsptch for stylishly minimalist backpacks and laptop cases. Topdrawer offers color-coordinated travel gear—notebooks, backpacks, weekend bags—that it calls "tools for nomads."
Valencia is also home to a crazily diverse food scene. The elegant gâteaux at Craftsman and Wolves gleam like gems. Stop two doors down at Dandelion for mochas and rich, rich brownies. In a pizza mood? Little Star does deep-dish Chicago style, while Pizzeria Delfina serves stellar thin-crust. Up 18th, Tartine cranks out spectacular breads, sandwiches, and pastries. For inventively flavored ice creams (honey lavender, roasted banana), continue on 18th to Bi-Rite Creamery for a cup or cone.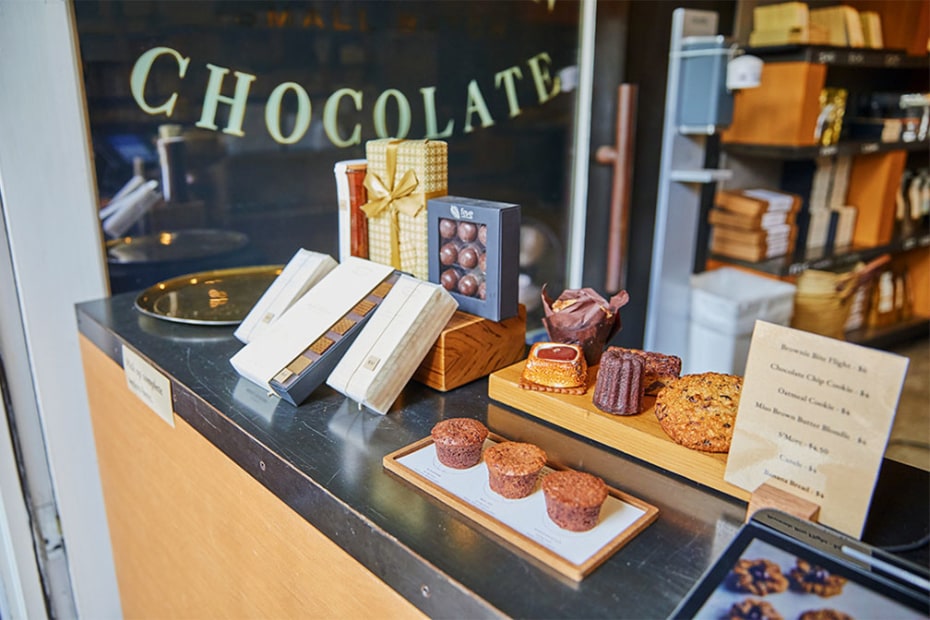 Wrap up your tour at the spot where the neighborhood—and the city—began: Misión San Francisco de Asís, popularly known as Mission Dolores. The adobe-walled, redwood-beamed chapel charms in its simplicity; adjoining it is the grander basilica, added in 1918, whose twin aquamarine- tiled towers glitter in the Mission sun. The gardens, planted with native trees and roses, are a lush oasis of calm.
From there, walk two blocks south to the Mission's joyous backyard, Dolores Park. This 14-acre expanse received a $20 million makeover a few years ago: Now its sloping green lawn is the ideal perch from which to admire the whole Mission District spreading out below you and the glittering downtown skyline beyond—a living work of art.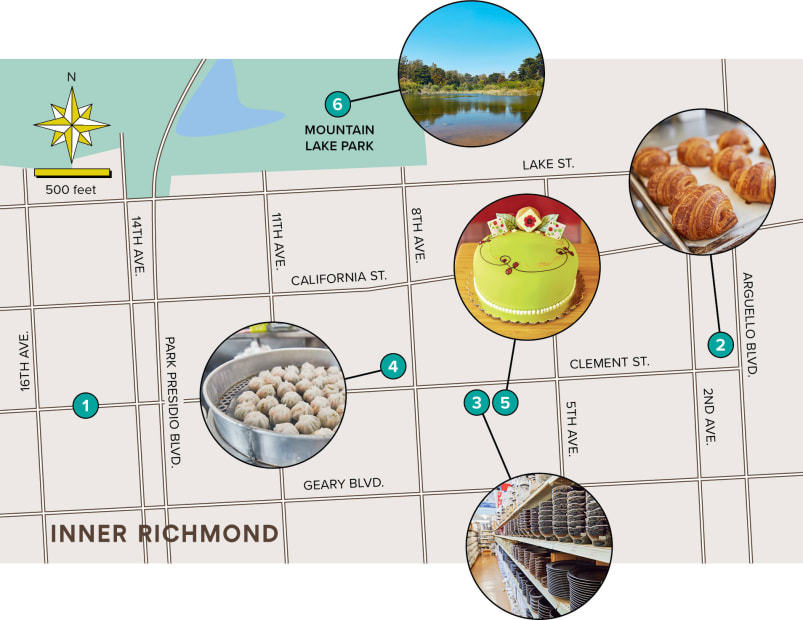 Inner Richmond
Out-of-towners may not know the Inner Richmond, but San Franciscans revere it. Why? As Pete Mulvihill—co-owner of neighborhood institution Green Apple Books—puts it, it's "the true diversity, the mom-and-pop businesses, the cute shops that aren't precious or stuffy, the cafés—what's not to love?"
He's right. With its locals-focused business district, long straight avenues stretching south to Golden Gate Park, and tidy row homes, the Inner Richmond is pleasantly low-key. Spend a little time poking around, though, and you may find yourself staying the day. Out here in what natives call the Avenues, you'll find some of San Francisco's best Chinese food, plus delicacies from Burma and Spain, as well as first-rate shopping for books, kitchen supplies, and rare teas, all in one easy-to-navigate package.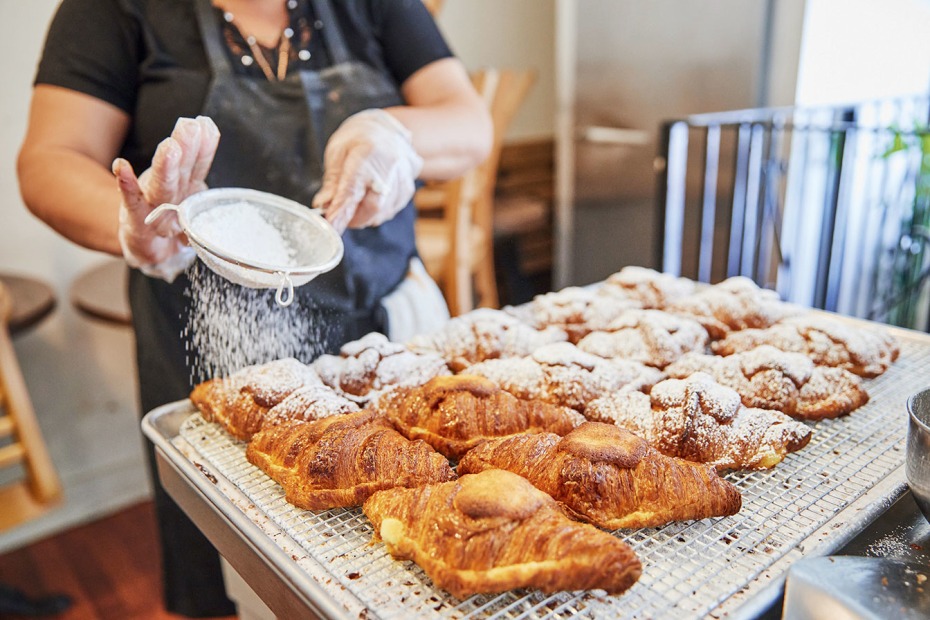 The Inner Richmond's center is Clement Street between Arguello and Park Presidio Boulevards. A fine place to start your tour is on Arguello at Arsicault Bakery. A couple of years ago, Bon Appétit magazine named it the bakery of the year. "Bakery of the century is more like it," you'll say to yourself when you taste one of the insanely buttery, flaky croissants.
Head west on Clement itself, where neighborhood shopping leans toward the small and one of a kind. Tantrum's circus-lettered sign promises fun before you even step inside; once you do, you'll be delighted by the selection of toys and games, plus such curios as lamps shaped like ducks. Not far away, the Wishing Well Workshop has a well-curated selection of pens, paints, and paper for artistic types. Pete Mulvihill's bookshop is an essential stop. Current best sellers, classics, children's books—Green Apple will have whatever you're after, either in its main store or in the annex two doors down.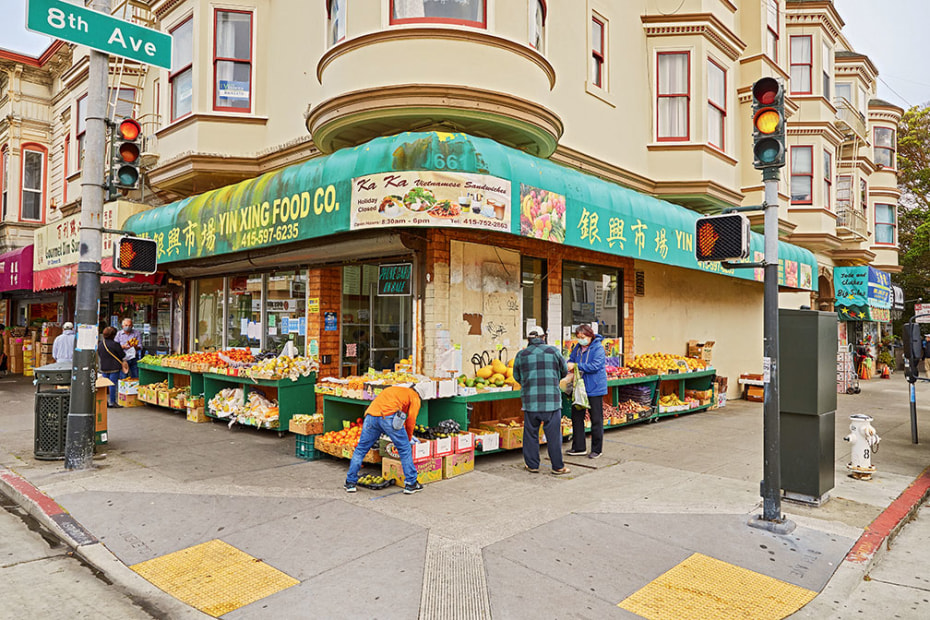 The Inner Richmond is a paradise for foodies. Sidewalk displays fronting the Chinese produce stores overflow with dragon fruit and Asian pears. Aroma Tea gathers teas from China and Taiwan. The Spanish Table offers one-stop shopping for all things Iberian: regional wines and cheeses, chorizo and other sausages, and just about everything you need to make paella, from saffron to massive circular pans. If you've been cooking at home more lately and have realized that you absolutely must have an industrial-sized stockpot (it's been known to happen), make a beeline for Kamei Housewares & Restaurant Supply, a cavernous space crowded floor to ceiling with gleaming pans, steamers, rice cookers, and more. And if you're visiting on Sunday, don't miss the Clement Street Farmers Market for fresh-from-the-farm produce, baked goods, and a warm sense of neighborliness.
If all that food shopping excites your appetite, the Inner Richmond has you covered. Like the Mission, the Inner Richmond specializes in the inexpensive, unpretentious, and delicious. It's the city's center for dim sum. Especially on Sunday, you'll see people patiently lining up outside Clement's many take-out places for siu mai, pork buns, and pot stickers; Good Luck Dim Sum and Xiao Long Bao Restaurant are reliable standbys. Burmese food is another Inner Richmond specialty, with Burma Superstar and Mandalay drawing fans of tea leaf salad and black pepper soup from all over the city.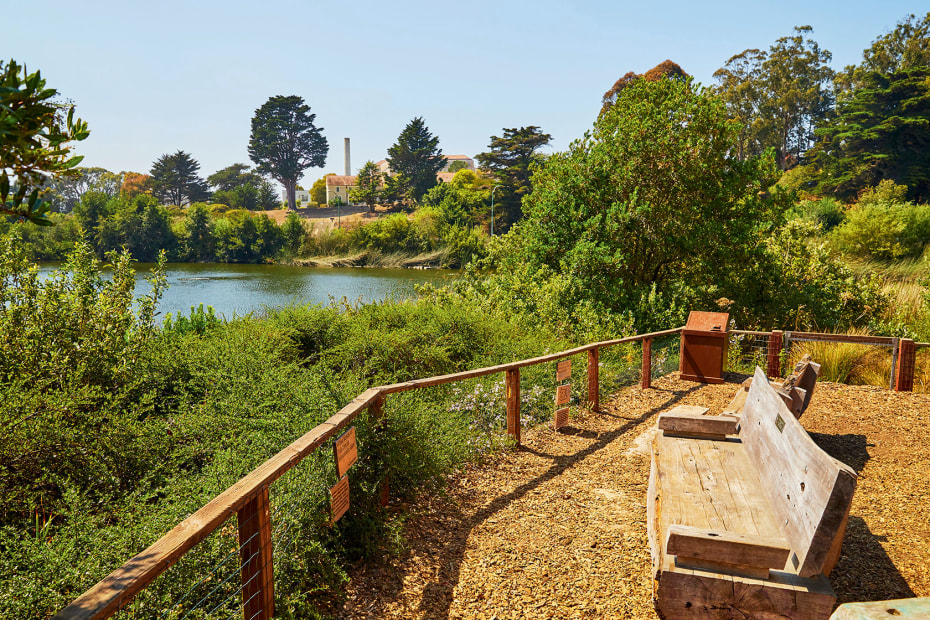 Craving dessert? Schubert's Bakery has been serving lavish, whipped-cream-topped cakes—such as the spectacular raspberry Swedish princess cake—for more than 100 years. And generations of San Francisco kids have successfully urged parents to take them to the Toy Boat Dessert Cafe for sundaes and rides on Butterscotch, the mechanical horse.
If you want to relax somewhere soothing and pretty after all your shopping, dim sum, and sundaes, head a few blocks north to Mountain Lake Park, where you can loll on the wide green lawn with views of reed-lined Mountain Lake. Like the Inner Richmond itself, this park is a hidden San Francisco delight.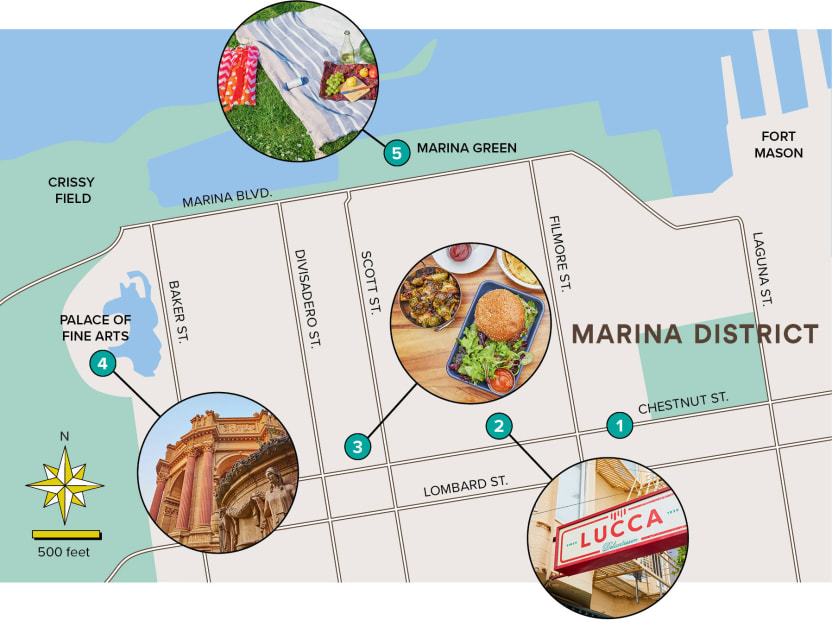 Marina District
On a sunny day, San Francisco's Marina District can seem like the most blissed-out place on earth. Chestnut Street bustles with brunch goers debating Bloody Mary versus mimosa, shoppers pondering sustainably sourced yoga pants, and kerchief-wearing golden retrievers leading their humans out for lattes. A few blocks away, along Marina Boulevard, runners check their times on their GPS watches and the bay glistens like a turquoise necklace. It's a carefree beach town stretching along San Francisco's northern bay front between Fisherman's Wharf and the Presidio, the city's most relaxing yet energizing place to spend the day.
Chestnut is the neighborhood's retail heart. It's very big on clothing, from sandals and shorts to more formal options. Amour Vert specializes in elegant ethical fashion for women—pants, dresses, and tops in sustainable fabrics. Roark is the kind of store that makes you plan a trip to Bali just so you'll have an excuse to wear the boldly patterned adventure-friendly shorts, shirts, and swimwear.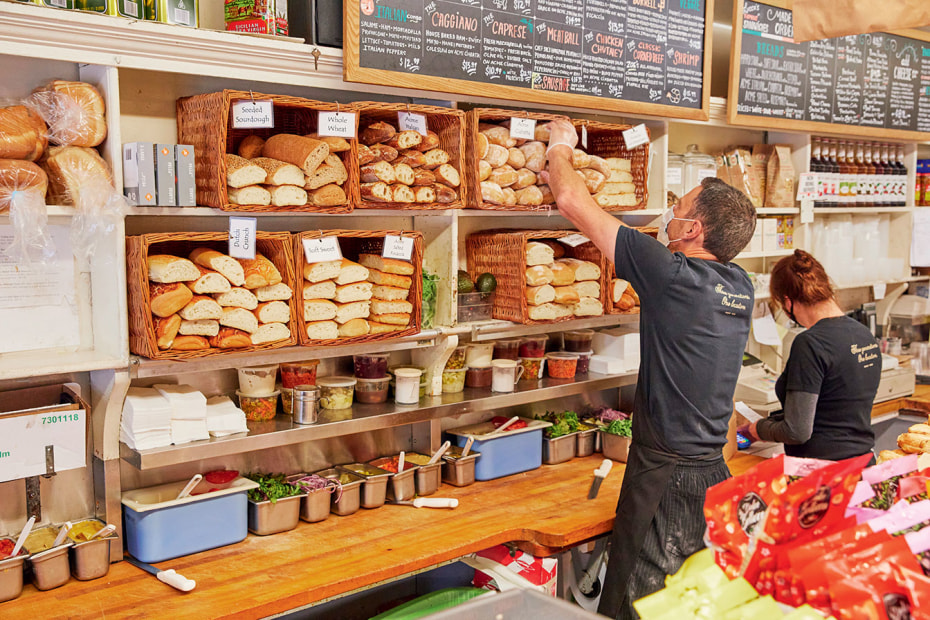 Foodwise, the Marina favors informal and ebullient. For a breakfast bite, Le Marais Bakery offers Paris-worthy baked goods. Hearty weekend brunches are a Marina tradition, and the chilaquiles and waffles at the Tipsy Pig are the midday meal at its best. For a simpler, more portable feast, stroll down to Lucca Delicatessen, where the cheerful green awning announces that the place has been selling sandwiches to San Franciscans since 1929. And what sandwiches! The caprese—fresh mozzarella with tomatoes, basil, and olive oil on ciabatta—is sublime.
Other options include the Marina outpost of the local chain Tacolicious: Its carnitas tacos are succulent, the margaritas potent. Causwells is justly famous for its Americana burger, but the ribs and brisket should not be ignored. At Delarosa, pizza commands most of the menu; the margherita with Burrata is a popular choice. A16 is nationally acclaimed for its southern Italian cuisine and regionally focused wine list.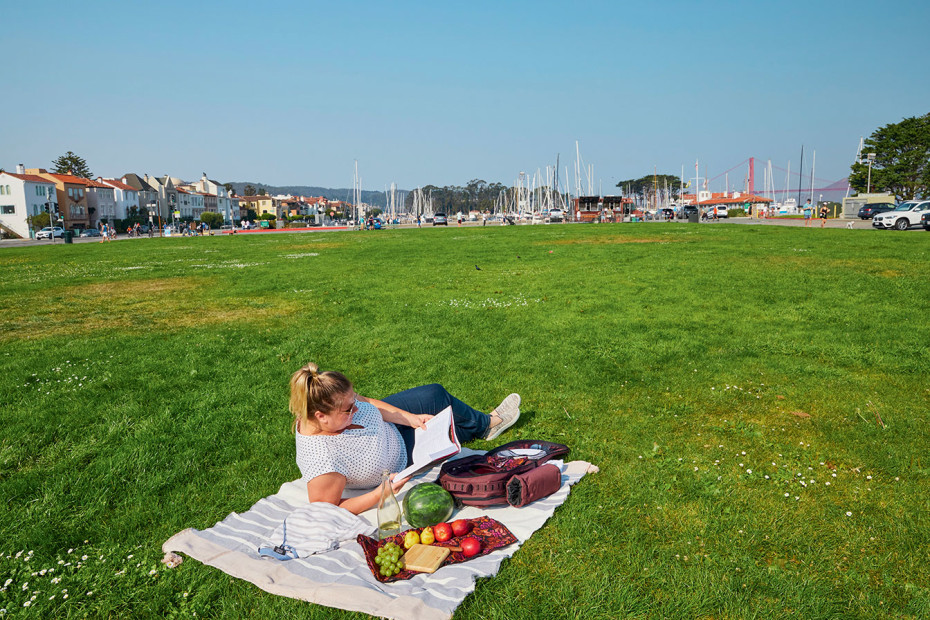 After your tour of Chestnut, venture into the Marina's residential streets, architecturally among the most appealing in the city. The area was developed on the site of the 1915 Panama-Pacific International Exposition, and even now it possesses a slightly exotic beauty, with red-tile-roofed Spanish revival homes and apartment houses lining streets named Avila and Prado and Cervantes. Walk a few blocks to the west and you'll come to the Palace of Fine Arts, a graceful remnant of the 1915 exposition. Designed by famed architect Bernard Maybeck, the ornate rotunda shimmers in the still waters of its reflecting pond, making it a favored backdrop for wedding photographs.
From there, head north to Marina Boulevard and the Marina Green. Here's the Marina's spectacular front yard, a broad green lawn—on a nice day dotted with picnickers, yoga enthusiasts, and kids kicking soccer balls—stretching toward the Bay, with incredible front-row views of Alcatraz, the Marin Headlands, and the Golden Gate Bridge.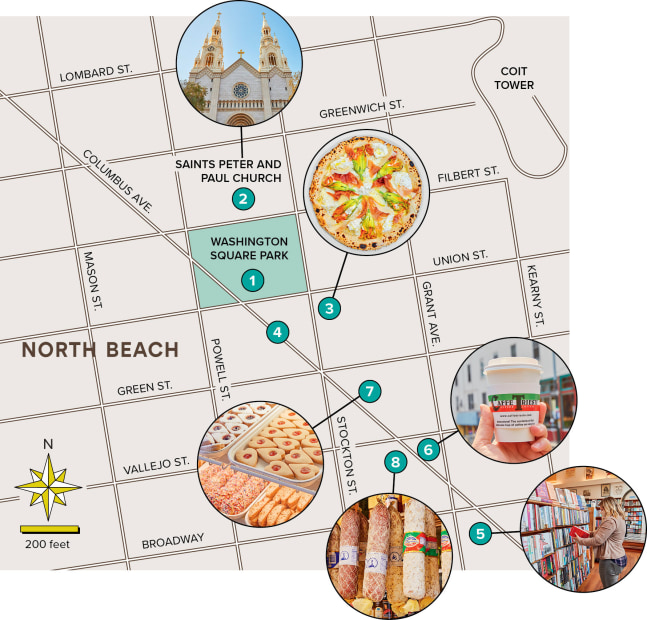 North Beach
In a city filled with romance, North Beach is the most romantic neighborhood of all—"San Francisco's lyrical heart," writer Gary Kamiya called it in Cool Gray City of Love. Part of the romance comes from geography. It's an intimate neighborhood, settled between Coit Tower–topped Telegraph Hill to the east and Russian Hill to the west, where narrow streets and pressed-together wooden houses make you feel you're in a village separate from the city around it.
The romance comes, too, from the people who have called North Beach home: its early-20th-century Italian immigrants, and later the poets who made the neighborhood ground zero for the Beat Generation. Times change, but these legacies persist: You can still get superb Italian food here, and still find views that inspire poetry.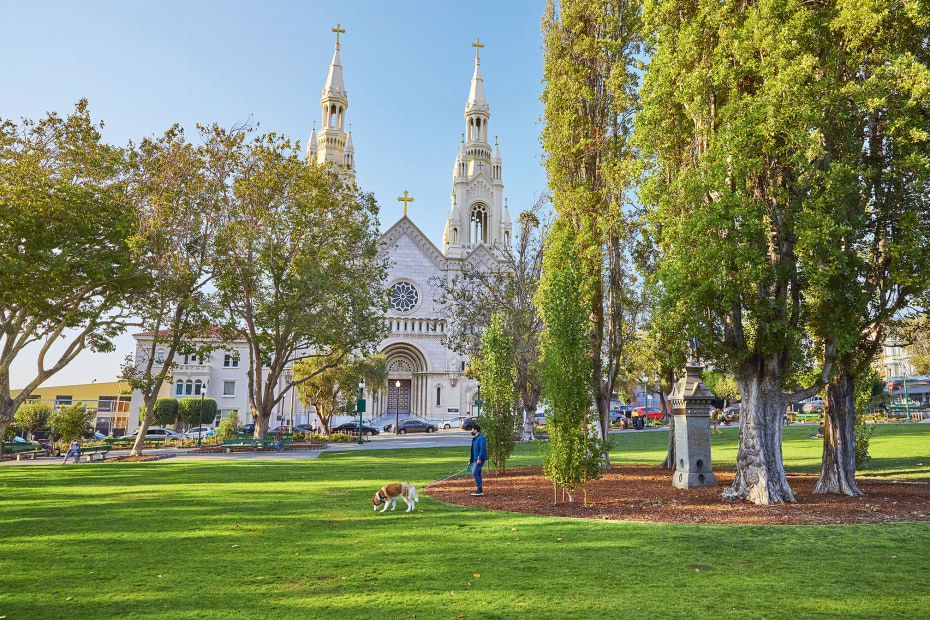 The neighborhood's spiritual center is Washington Square. Like North Beach itself, it's small and charming—a place for picnicking, sunning, and lingering longer than you think you're going to. Rising on the square's north side is one of San Francisco's most beloved landmarks: twin-spired, wedding-cake-white Saints Peter and Paul Church, built in 1924.
Some of North Beach's best restaurants cluster around the square. San Francisco icon Original Joe's serves up old-school Italian American classics such as veal piccata and shrimp scampi. The urbane Park Tavern is best known for its Marlowe burger, with caramelized onion, cheddar, bacon, and horseradish aioli. Over at Tony's Pizza Napoletana, you must first choose a style—classic American, classic Italian, Napoletana, or California, among others—and only then decide on toppings. All are delicious. And Mama's on Washington Square serves breakfast all day, with eggs Benedict, salmon omelets, and more. In a coffee and pastry mood? Head to the charming little Victoria Pastry Company for cookies, cake, or tiramisu.
From Washington Square you can see the rest of North Beach by ambling down Columbus Avenue, the neighborhood's western boundary, then heading back on Grant or Stockton. At Columbus and Broadway lies one of the institutions that define North Beach: City Lights Books. Founded in 1953 by poet Lawrence Ferlinghetti, City Lights became internationally famous for publishing works by Allen Ginsberg and other Beat Generation writers, including Ferlinghetti himself. It remains an exemplary bookstore today, well stocked with Beat lit but also with contemporary fiction, nonfiction, and poetry.
As in the Richmond, North Beach's most interesting retail stops are small and one of a kind. On Columbus, Biordi Art Imports sells gorgeous dinnerware—both traditional and contemporary—imported from Italy. On Grant, Macchiarini Creative Design, now in its third generation of Macchiarinis, crafts striking jewelry and sculptures.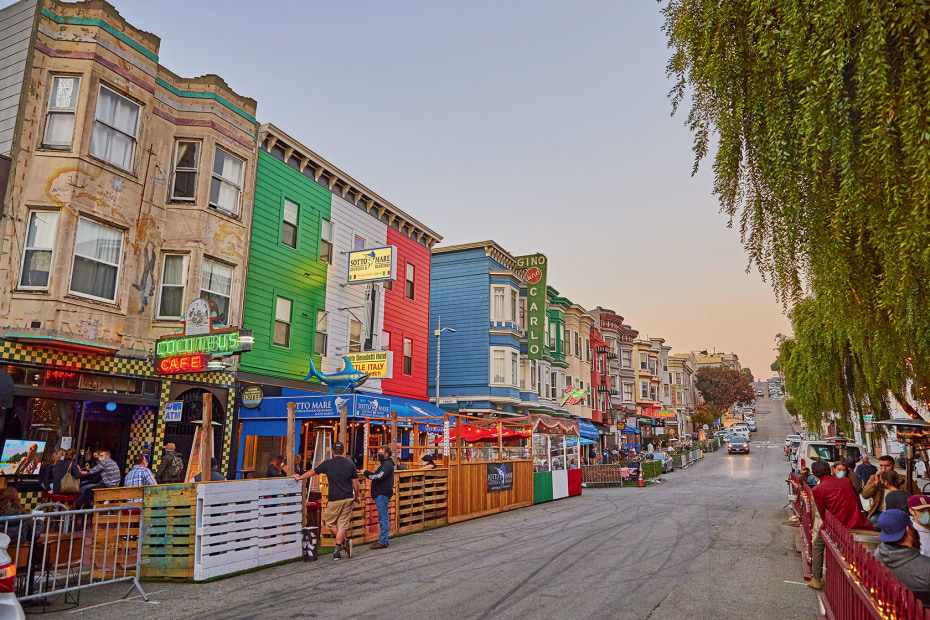 If you require sustenance or caffeination, you're in luck. No place in San Francisco has as many cafés per block as does North Beach. Caffe Trieste is a neighborhood shrine, where local director Francis Ford Coppola is said to have written the screenplay for The Godfather. Stella Pastry & Café can supplement your cappuccino with cannoli. For more ambitious meals, Sotto Mare shines with Italian seafood, including cioppino.
For a take-out lunch, Molinari Delicatessen on Columbus is the Platonic ideal of an Italian deli, with sandwiches, salamis, and cheeses. Cute Little Vine on Grant makes out-of-the-ordinary sandwiches (such as smoked turkey breast, chorizo, provolone, and gochujang mayo) and offers a bounty of wines and cheeses.
Take your food finds back to Washington Square for an alfresco meal, watch the city wheel by, and perhaps you too—like so many before you—will leave at least a little bit of your heart here.