Many of the best things in life really are free. To prove it, here are some of the top things to do across the West, from Las Vegas to Seattle, that don't cost a dime (save for the occasional parking and transportation expense). Put away your wallet and get ready to experience extraordinarily budget-friendly art, spectacular parks, and fascinating museums.
Seattle
Experience free art (and superb views of the nearby Space Needle and the Olympic Mountains) at Seattle Art Museum's Olympic Sculpture Park, a former industrial site transformed into a sculpture garden along the city's downtown waterfront. Nearly two dozen permanent and temporary site-specific installations include Alexander Calder's 39-foot-tall, red steel sculpture, Eagle, and Regina Silveira's curving, tire-tracked wall piece, Octopus Wrap, on display through March 2020.
Witness the inner workings of the Hiram M. Chittenden Locks, aka the Ballard Locks, on a free walking tour. This intricate waterway system accommodates vessels ranging in size from large ships to kayaks, and even features a 21-step "fish ladder" to help migrating salmon and other fish climb from saltwater to freshwater to spawn. An on-site interpretive center and seven-acre botanical garden are also free.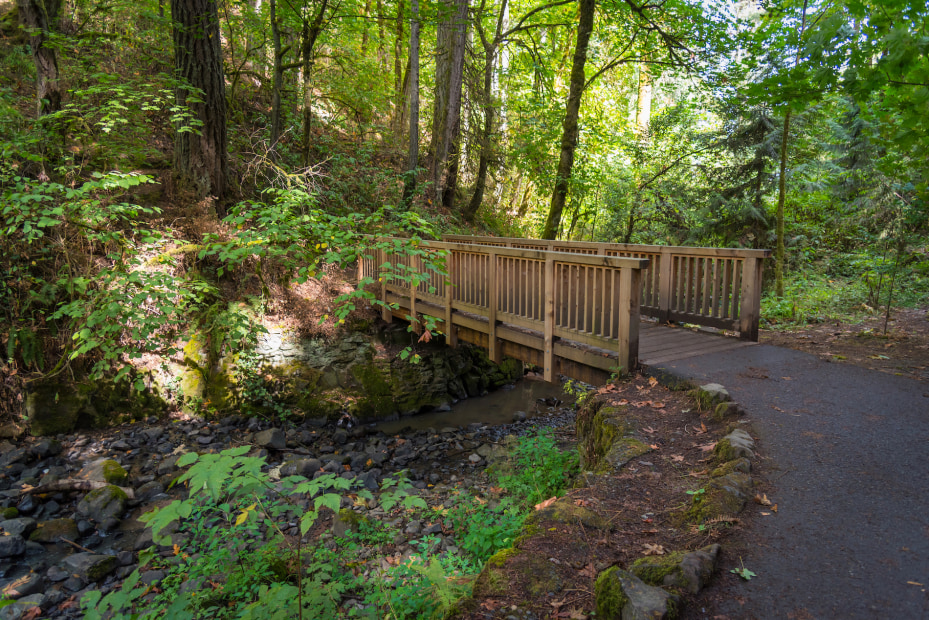 Portland
Go hiking in Forest Park, a 5,000-plus-acre urban forest reserve that's right in the heart of Portland. There's plenty of shady canopy and more than 80 miles of trails, including the majority of the 30-mile Wildwood Trail, which provides panoramic city views as it weaves its way into nearby Washington Park. There you'll find the city's famed International Rose Test Garden, another free gem.
A boon for train buffs and history lovers alike, the Oregon Rail Heritage Center (ORHC) hosts complimentary tours that include up-close access to three vintage locomotives. Discover the history of the restored and operational Southern Pacific 4449, known for its red-and-orange paint scheme; view an annotated map of Oregon's past and existing railroads; and learn the story of Portland's Brooklyn Rail Yard, in operation since the 1860s.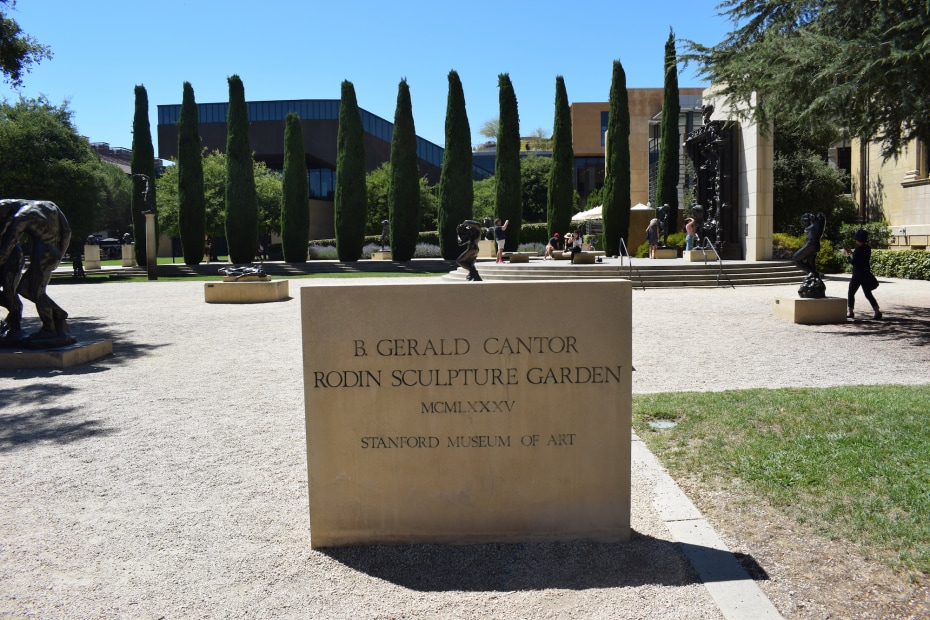 San Francisco Bay Area
Peruse all 24 exhibit halls and an outdoor sculpture garden at the free Cantor Arts Center on the Stanford University campus in Palo Alto. Artworks from around the globe, and spanning 5,000 years, feature everything from ancient glass perfume jars to nearly 100 bronze sculptures by Auguste Rodin, including renowned pieces such as the Gates of Hell and the Thinker. Even the museum's public tours, on topics such as "Painting with Nature in the American Gilded Age," are complimentary.
Explore the Gardens at Lake Merritt, seven acres of themed horticulture displays on the shores of Oakland's beloved urban tidal lagoon, all absolutely free. Wander among fragrant and colorful rhododendrons, relax beneath shady palms, and marvel at a rotating display of nearly 100 bonsai trees—including a Japanese black pine that appeared at San Francisco's 1915 Panama-Pacific Exhibition.
Enjoy free Friday art events on both sides of the bay. Once a month, San Francisco's North Beach First Fridays transforms the downtown neighborhood into one big art show, with local galleries and studios offering wine, live music, and opportunities to meet artists in person. Over in Oakland, the weekly Friday Nights at OMCA is a block party of epic proportions thrown by the Oakland Museum of California, complete with an artisan marketplace, engaging activities like Cuban salsa dancing and family story time, and even a resident deejay. (Food truck eats and late-night entry to the museum cost extra.)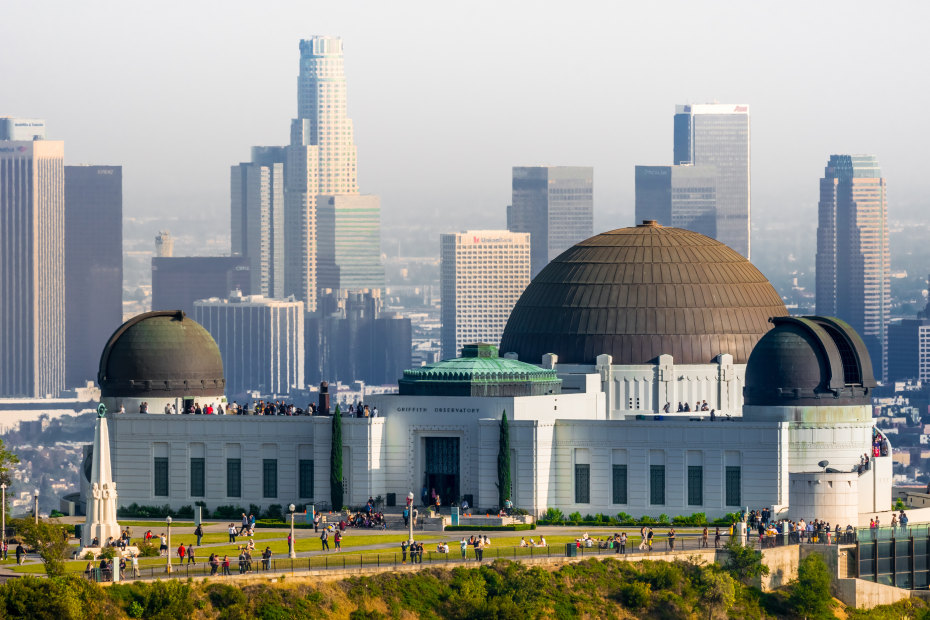 Los Angeles
There's no better place to be part of an audience than Los Angeles, where everything from talk shows to TV sitcoms host live studio tapings on rotating schedules throughout the year. In most cases, the tapings are complimentary, but they sometimes require advanced ticket requests (as is the case with American Idol and Jimmy Kimmel Live). Some are also limited to ages 18 and over, so check out the fine print beforehand. At game shows, such as the Price is Right and Let's Make a Deal, you may even get a chance to compete.
Celebrities aren't the only luminaries you might see in L.A. Opened in 1935, the Griffith Observatory is a hotbed of free educational astronomy where visitors can track sun and star paths, learn the reason for our seasons, and attend monthly public star parties led by volunteer astronomers. It's also just one of several hike-to attractions in the city's 4,310-acre Griffith Park, along with the recently restored Hollywood Sign and Bronson Cave, aka the "Bat Cave" from the 1960s Batman TV series.
Embark on art tours of L.A.'s largely underused Metro rail system with Metro Art Moves. Knowledgeable guides offer insight into the system's extensive art network, which includes oversize glass-and-metal sculptures at the Wilshire/Western station and a mixed-media ode to Tinseltown at Hollywood/Vine. Not only are the tours free but participants are given a Metro day pass to boot.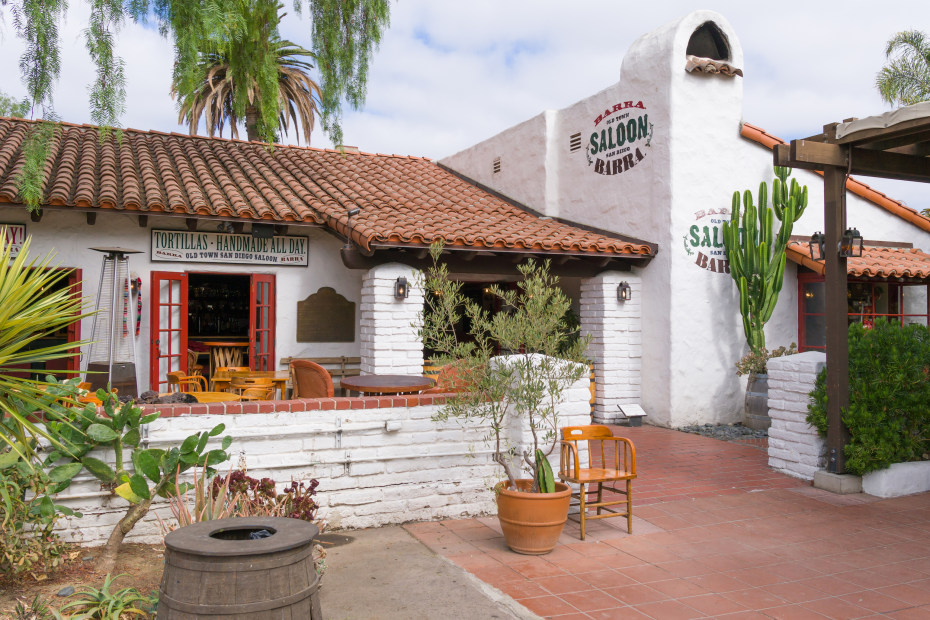 San Diego is home to 70 miles of coastline and public beaches that cater to every interest, whether it's beach-combing, surfing, playing volleyball, or simply sunning on the sand. Many of the beaches are also ideal for bonfires, with an array of firepits that, in most cases, are first-come, first serve. Get your s'mores on at Coronado Beach and the firepits of Mission Bay Park.
Discover California's "birthplace" at Old Town San Diego State Historic Park, a free 29-acre park that stands on the site of the West Coast's first Spanish settlement. Wander among original adobes, see blacksmiths working at their craft, and step into the past with visits to the park's numerous free museums such as Seeley Stables, a reconstructed stagecoach stop.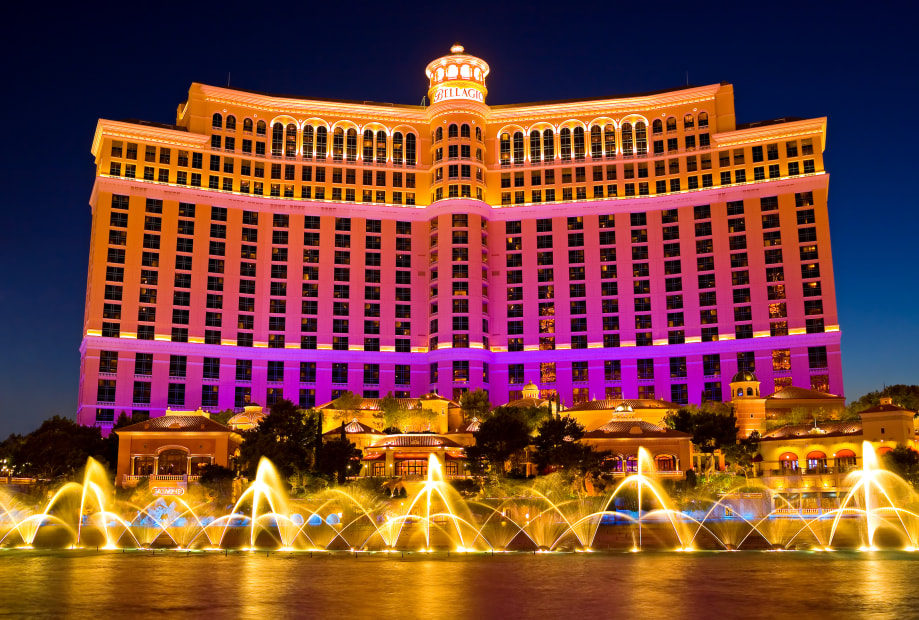 Las Vegas
Some of the best free entertainment around exists along the Las Vegas Strip, from the carnival midway at Circus Circus, where you can catch performances by acrobats, contortionists, and unicyclists throughout the day, to the Bellagio's Symphony of Fountains, a spectacular water and light show set to everything from Broadway show tunes to classical music. The Mirage also boasts its own erupting volcano.
At an elevation of 11,916 feet, Mt. Charleston—about 40 miles west of Vegas—is the highest peak in the Spring Mountains National Recreation Area. Choose between a multitude of hiking trails winding among pinyon pines, quaking aspens, and Gambel oak trees toward hidden canyons and meandering springs; or swing by the Desert View Overlook, where picnickers once came to watch more than 900 atomic bombs explode during the Atomic Era.
Phoenix
Once a dumping ground, the Rio Salado Habitat Restoration Area is now a 600-acre riparian habitat along Phoenix's historic Salt River—one that's brimming with wetlands, wildlife, and plenty of walking trails. Stroll among cottonwood trees and saltbush while keeping an eye out for some of the area's migrating visitors and native residents, including muskrats, roadrunners, and great blue heron. Events like Birds n' Beer, a happy hour–style presentation series, are also sans admission.
Get to know Arizona, the 48th State, with a trip to the Arizona Capitol Museum in Phoenix. Housed inside the original statehouse, this free attraction features four floors of historical artifacts, interactive exhibits, and hands-on displays dedicated to Arizona's history and culture. Don't miss artifacts from the U.S.S. Arizona, bombed during the attack on Pearl Harbor, and traveling exhibits like Righting a Wrong: Japanese Americans and World War II. You can even step into the room where Arizona's constitutional convention took place.