It's usually comforting to see another hiker out on the trail. But the more people, the greater likelihood of encountering crowded trailheads, packed trails, and crammed overlooks. For more solitude, head to these less populated hikes in the West.
Mount Diablo State Park near Walnut Creek, California
Situated in the East Bay, Mount Diablo State Park tends to be quieter than the hiking trails closer to the coast. The mountain's 3,849-foot summit isn't particularly tall, but it looks out to breathtaking views of the ocean and Central Valley. Enter via car through one of two park gates (fees apply) to access the 1.9-mile out-and-back Juniper Trail, which travels through grasslands and dense chaparral. To experience the mountain's seasonal waterfalls that typically run in winter and early spring, depending on how much rain has fallen, park at the Mitchell Canyon Visitor Center in Clayton and tackle the 5.1-mile Donner Creek Loop, taking you on the Falls trail with stunning views of the cascading water. A parking permit is required at the trailhead.
Prison Hill Recreation Area, Carson City, Nevada
Encompassing 2,500 acres, Prison Hill Recreation Area features numerous loop trails with views of the Carson Range and Pine Nut Mountains. The routes on the northern end of the park are designated for non-motorized use, so you won't compete with off-highway vehicle users (OHVers). Hike along the River Trail for a leisurely 0.7 miles from Carson River Park, or hit up the 2.2-mile North Loop, a favorite for locals with stunning views of Carson City.
Great Basin National Park, Nevada
Anywhere you go inside Great Basin National Park in eastern Nevada is going to feel secluded. From the Wheeler Peak Parking Lot, Bristlecone Trail is a 2.8-mile interpretative round-trip hike with signs explaining the bristlecone pine's significance. At the end of the gravel Baker Creek Road, a less traveled area of the park, the 3.3-mile, moderate Baker Creek Loop trail features a bridge, damp meadows, and pine and fir forests.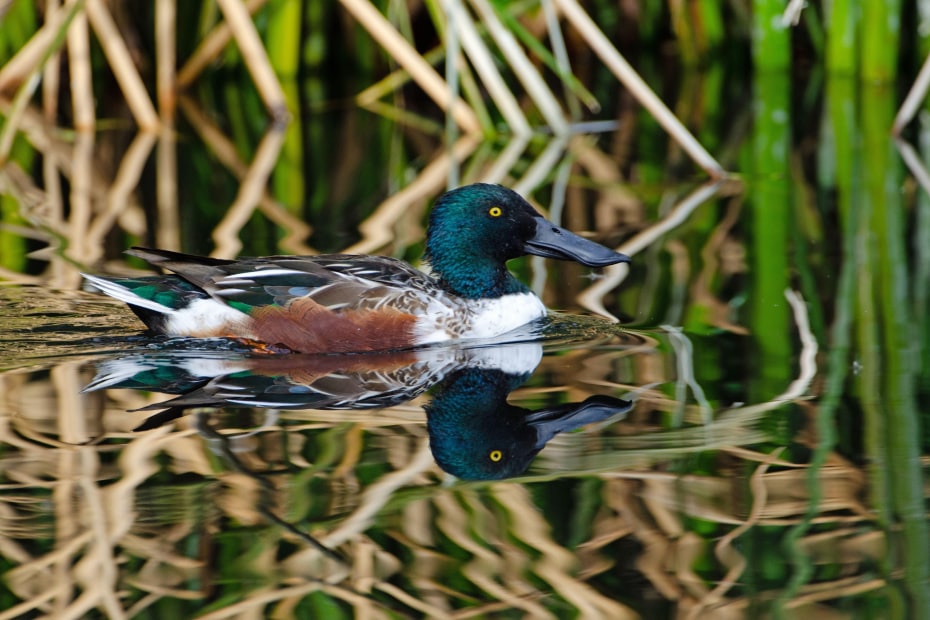 Sweetwater Preserve, Tucson, Arizona
Farther south, Sweetwater Preserve is a spectacle for its picturesque Sonoran Desert landscape. Even if the parking lot is busy, the trails are usually quiet, according to locals. And most trails are relatively level. Try the 4.6-mile Saguaro Vista Trail-Black Rock Loop, 2.6-mile Desperado Loop, or 1.1-mile Saguaro Vista Trail. Whichever you choose, you're sure to encounter friendly saguaros.
Aspen Nature Loop Trail, Coconino National Forest, Flagstaff, Arizona
For a high altitude experience in Flagstaff, try the Aspen Nature Loop Trail, which winds through towering ponderosa pines and nearby Arizona Snowbowl Ski Resort chair lifts for a total of 2.5 miles. Even though you're at 9,000 feet, the trail is relatively flat and easy. Start your hike at the trailhead for Mt. Humphreys, but branch to the west to wander through open meadows of wildflowers and admire the volcanic peaks.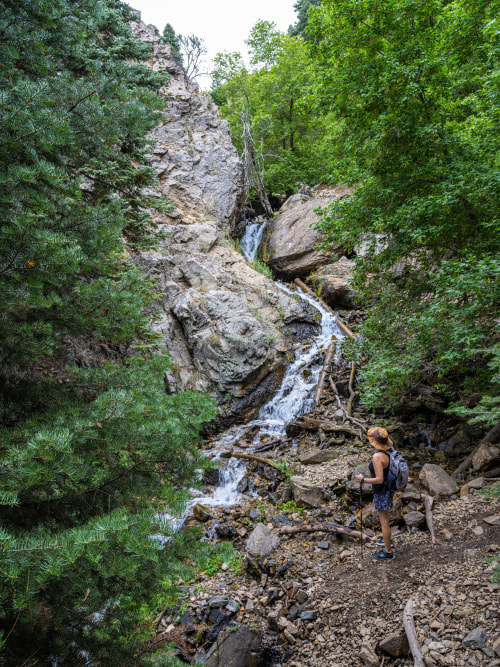 Adams Canyon Trail near Layton, Utah
In late spring, catch sight of a clear mountain waterfall tumbling 40 feet along the 3.8-mile Adams Canyon Trail near Layton. This scenic path follows the North Fork of Holmes Creek, where there's a variety of sun-exposed and shaded sections. Wading is allowed in the small pool at the base of the falls, and multiple points of interest—overlooks of the valley below, low stream crossings, and smaller waterfalls—make this a great hike with kids.
Bears Ears National Monument, Utah
In the southeastern corner of Utah, Bears Ears contains rich cultural significance for the area's Indigenous people. With reverence and respect, check in with the Bears Ears Education Center first, then you can hike multiple trails to see cultural sites including ruins and rock imagery. The 2.8-mile round trip trail to see the Procession Panel features a 15-foot-long petroglyph telling a story of migration, while the 2.1-mile out-and-back Cold Springs Cave Ruin leads to the remains of a kiva, a Pueblo Indian underground ceremonial structure, and perennial spring.
Gros Ventre Wilderness, Bridger-Teton National Forest, Wyoming
French for "big belly," the Gros Ventre Wilderness area east of Jackson is a gem for wildlife, vegetation, and recreation opportunities. The U.S. Forest Service manages multiple day-hiking trails in this area: Little Horse Creek Trail is a lightly-used 4.2-mile out-and-back in a wide, lush meadow, and Grizzly Lake Trail is a 7.6-mile out-and-back to a beautiful blue lake.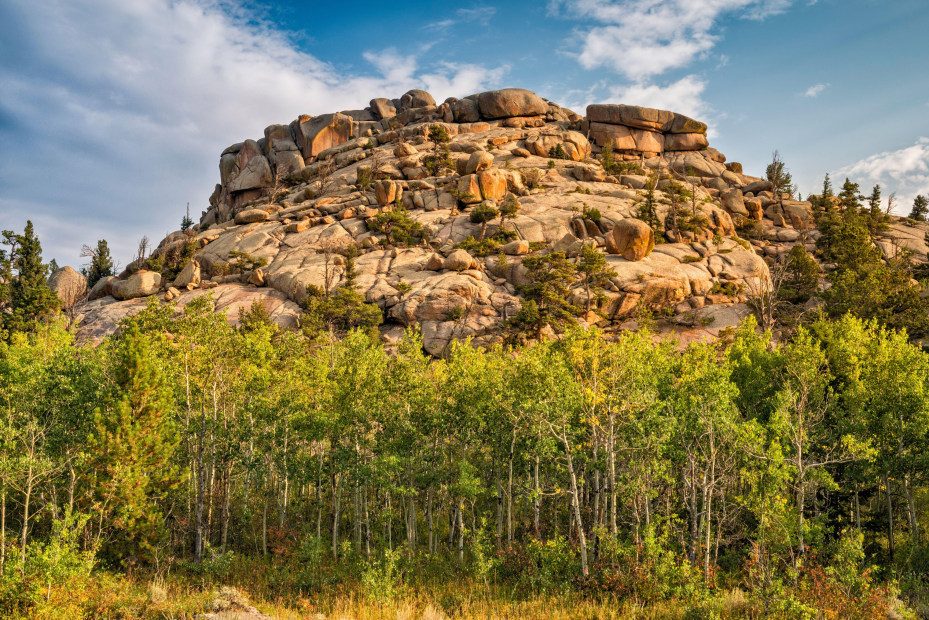 Vedauwoo Recreation Area, Medicine Bow-Routt National Forests, Wyoming
At the Vedauwoo Recreation Area near Laramie, the Turtle Rock Loop Hike is a 2.8-mile circuitous route around an iconic granite rock formation. With several access points, a picnic area, and restrooms, this is an ideal hike for families and beginners. A $5 fee per vehicle is charged.
Glacier Lake Trail, Mission Mountains Wilderness, Montana
Just north of Missoula, Glacier Lake Trail is a quick but enjoyable 3-mile round trip hike with rewarding views of a snow-fed lake. Look for wildflowers, huckleberries, and fish during your visit.
State Line Trail, Bighorn Canyon National Recreation Area, Montana
A juniper-lined hike, the State Line Trail in the Bighorn Canyon area leads to a canyon along the Montana-Wyoming border. For an easy 1.5-mile trip within the recreation boundaries, follow the National Park Service's proposed route.
Oxbow Loop Trail, Denali National Park, Alaska
In a state known as much for its remoteness as its ruggedness, you are pretty much guaranteed solitude on most hiking trails. For an approachable route in Denali National Park near the village, try the Oxbow Loop Trail. Follow the trail 1.5 miles round trip (with minimal elevation gain) through a spruce forest above the Nenana River. Don't forget to look up: Locals are said to have spotted raven's nests on the cliffs. There is a $15 per person entrance fee.