I bought my first electric car a decade ago. It was a small, battery-powered Nissan Leaf hatchback with just 84 miles of range—not exactly a long distance highway cruiser. But from day one, it felt like driving a little piece of the future.
Ten years later, my wife and I are embarking on a five-day, 1,000-mile road trip to test-drive an all-electric E-Tron SUV on loan from Audi. Sure, we could have taken the trip in our own electric car, a battery-powered Chevy Bolt that has better range than the Audi's 204 miles per charge. But the opportunity to cruise Northern California and southern Oregon in a swank, $86,000 sport-ute was irresistible.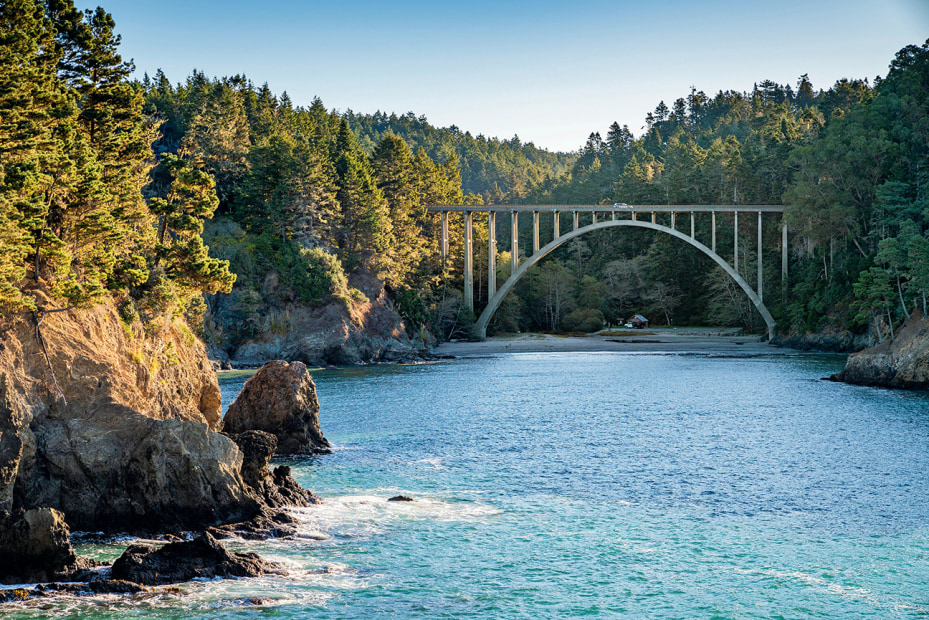 The E-Tron is just the latest all-electric vehicle to hit the United States market, which now includes a dozen models. According to Sam Abuelsamid, principal analyst at Navigant Research, that number will rise to more than 100 in the next five years, ranging from compacts to full-size pickups and SUVs. Market forecasts for electric vehicles are all over the map, but it's indisputable that the EV revolution is real, and it's happening now.
In almost every way, the transition from driving a gas-powered car to driving an electric vehicle is seamless. But as our trip made clear, traveling long distances reveals some significant differences between EVs and their internal combustion counterparts.
Most of those differences make driving more enjoyable, at least for me. I vastly prefer the quiet, consistent hum of an EV to the rumble of a revving gas engine. Even in a relatively mild-mannered EV, accelerating away from a stoplight can feel like launching into hyperdrive; the slight pause and surge as gears shift are gone. And it's a joy to know that my car doesn't produce any tailpipe emissions.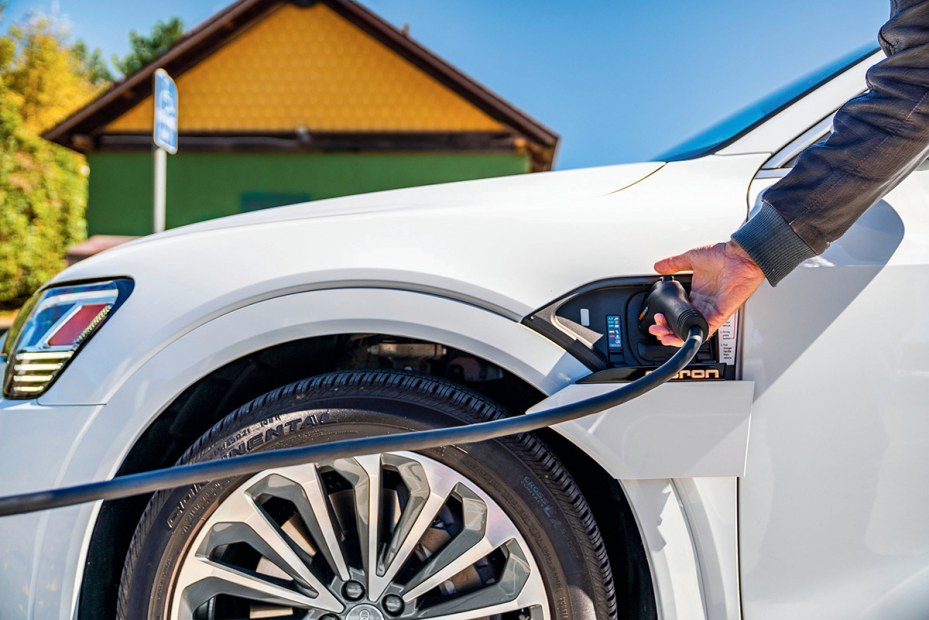 The biggest difference between an EV and a gas-powered vehicle is the attention you have to pay to driving range. From my first 84-miles-per-charge Leaf, I upgraded to an all-electric Toyota Rav4 SUV, which had a range of 103 miles. Three years later, I got the Chevy Bolt that we still drive now, which can go 238 miles between charges (the latest Bolt goes 259). These cars all cost roughly the same amount, but in six short years the range nearly tripled and will continue to improve. In the United States, the typical driver covers 40 miles a day, so the average EV has plenty of range to spare.
Long-distance road trips are another thing altogether. Driving a gas-powered vehicle, you can expect to go 300 miles or more on a full tank, and when you run low you can rely on a network of roughly 168,000 gas stations nationwide. Depending on where you live, you can currently expect to pay about $2.50 to $3.50 a gallon. A long drive in an EV requires more planning, because the network of public charging stations still has gaps, and the rates you pay can be confusing to first-time EV drivers.
The night before we leave, I plug the E-Tron into the home charger that I've been using for the past decade. Nearly every day, I plug in my Bolt before I go to bed, and in the morning it has way more range than I'll use that day.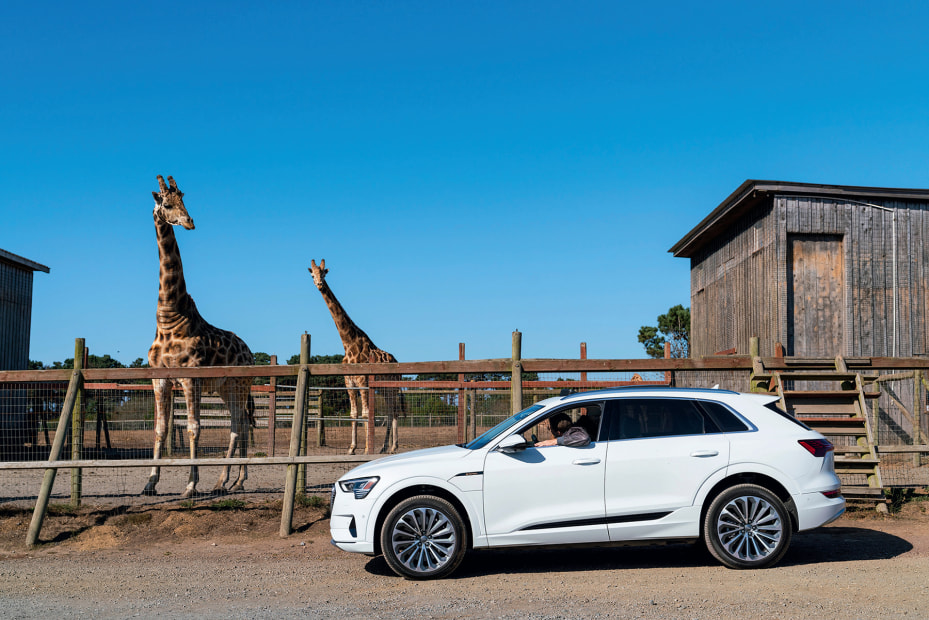 Most EVs come with a basic backup charger that plugs into a standard 120-volt home outlet, which is too slow to make sense. But it's easy to install a 240-volt EV charging station in your home. Many new EVs come with the necessary charging hardware, and you can buy a third-party charging station for about $300. Once installed, such a charger allows you to add about 25 miles of range for each hour your EV is plugged in.
A home setup like this may not be possible for everyone. "If you live in a house with a garage, it's straightforward to get a 240-volt charger installed," says Abuelsamid. "But if you have to park on the street, or you live in an apartment building, it's a different story."
The morning of our departure, we pack up the E-Tron, unplug it, and zoom away. After silently gliding through the rolling hills of rural Marin County, we hit the coast and head north. Our first day's destination: the cute oceanside village of Mendocino, 165 miles from home.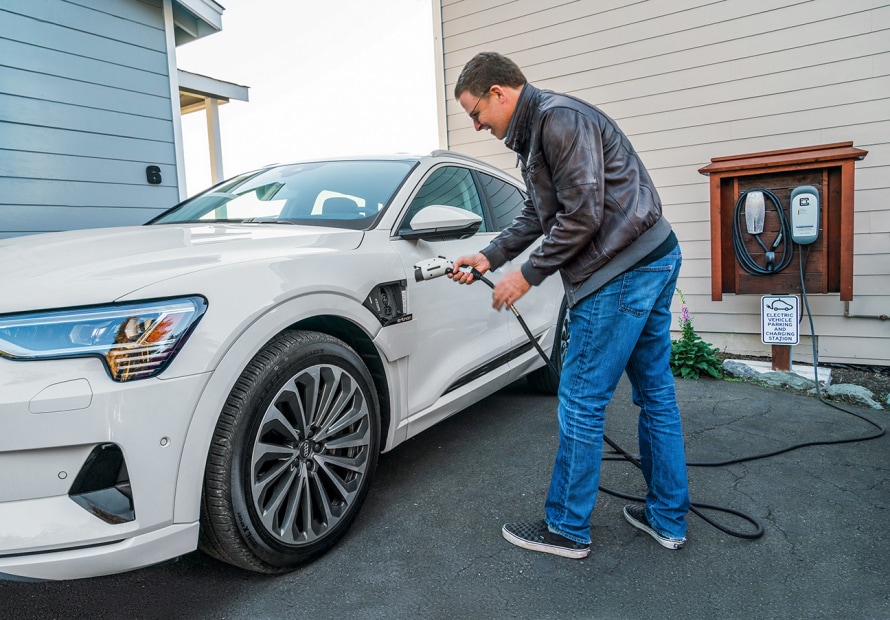 Along the way, we stop for a break in the little town of Point Arena. While the day's drive is well within our E-Tron's fully charged range, we still take the opportunity to add a few miles when we can. Using the PlugShare mobile app to locate the nearest charging station, we find a 240-volt public charger in a Point Arena parking lot. We plug in and head for lunch across the street at the delightful Franny's Cup & Saucer bakery.
After a savory bread pudding and a stroll through town, we get back to the car. We make a brief stop at the 110-acre B. Bryan Preserve, where we get a guided tour of its zebras, antelope, and giraffes, then drive the final 35 miles to Mendocino. Cabin 6 at the Sea Rock Inn offers a charging station as a free amenity. So we plug in again and settle on the cabin's porch to catch a glorious Pacific sunset.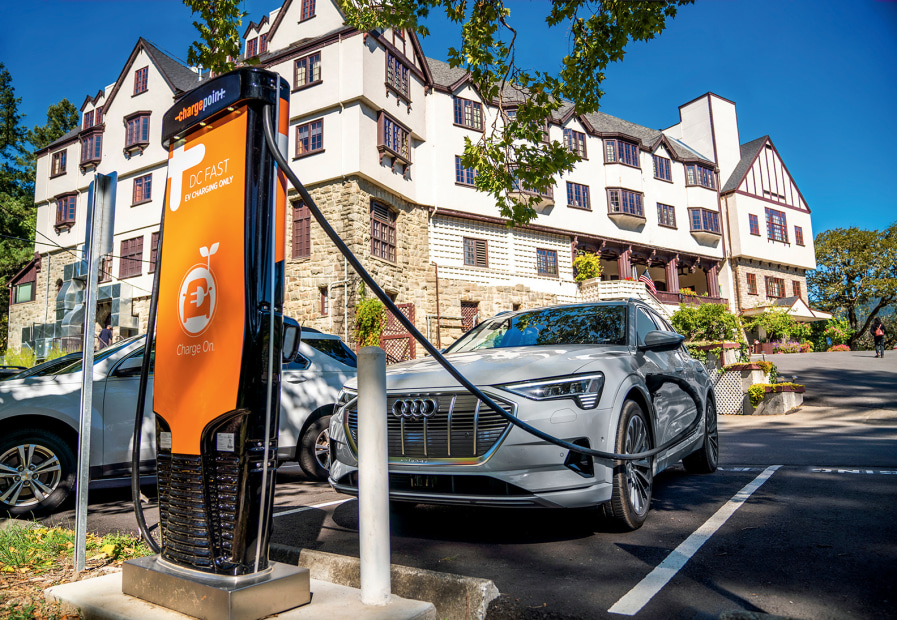 That easy overnight full charge sets us up for the next day, the most ambitious leg of our trip: a 300-mile jaunt to Grants Pass, Oregon. Given the distance we need to travel, and the relative remoteness of the area, I'm careful to map out our route and our stops before we leave. The plan is to cruise through majestic redwood groves and past desolate Lost Coast landscapes—and use the high-speed chargers we can find along the way.
The first of those chargers is just 76 miles from Mendocino, at the Benbow Historic Inn near Garberville. We dawdle at the Chandelier Drive-Thru Tree in Leggett, California, then steer north.
The station at the Benbow has a 50-kilowatt charger, the first of its kind we've seen on the trip. The higher a charger's kilowatt rating, the faster it'll charge—in this case, about eight times faster than our home charger and the public station in Point Arena. At this rate, we could add about 90 to 100 miles of range in 30 minutes. Different EVs can accommodate different charging speeds.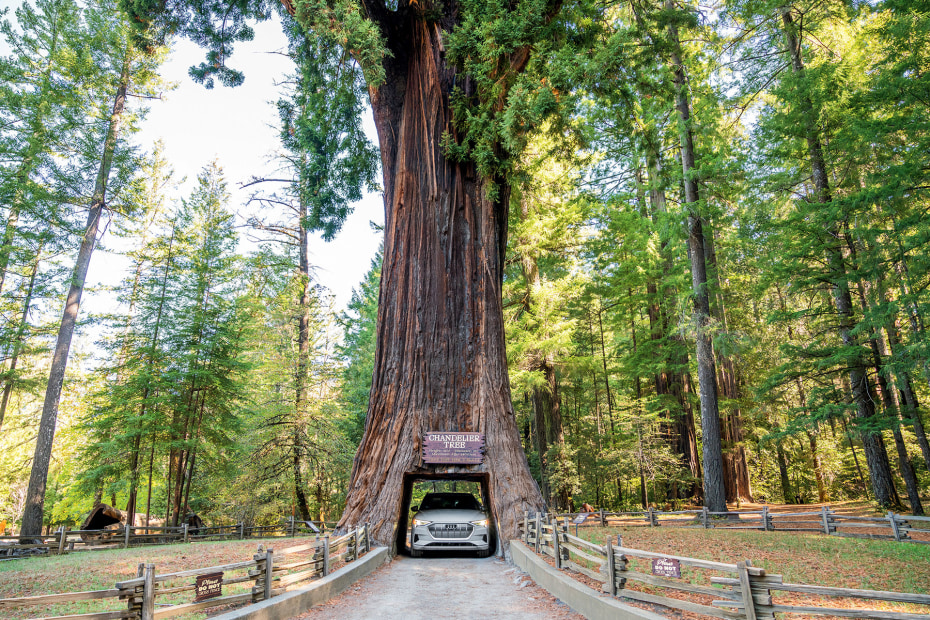 Later in the trip, we'll encounter some next-generation stations that can take advantage of the Audi E-Tron's 150-kilowatt capability—enough to add about 165 miles in a half hour. Such ultrafast charging stations are now being deployed across the United States. Tesla drivers already have access to more than 800 Tesla Supercharger locations, which can supply up to 120 kilowatts. The company's latest Superchargers—available only to Tesla's vehicles—can go up to 250 kilowatts. But all EVs, regardless of brand, will soon have access to approximately 3,000 fast-charging stations around the United States.
"In the next year or two, you'll have access to fast charging every 100 miles or so almost anywhere in the country," says Abuelsamid.
Charging speeds depend on how full the battery is. Empty batteries are like dry sponges that thirstily soak up energy. But as they fill up, they absorb electrons more reluctantly and the charge slows to a trickle. That's why experienced EV drivers who want to minimize charging time wait until their batteries are nearly depleted before stopping for a fast charge, and they unplug before the battery is full.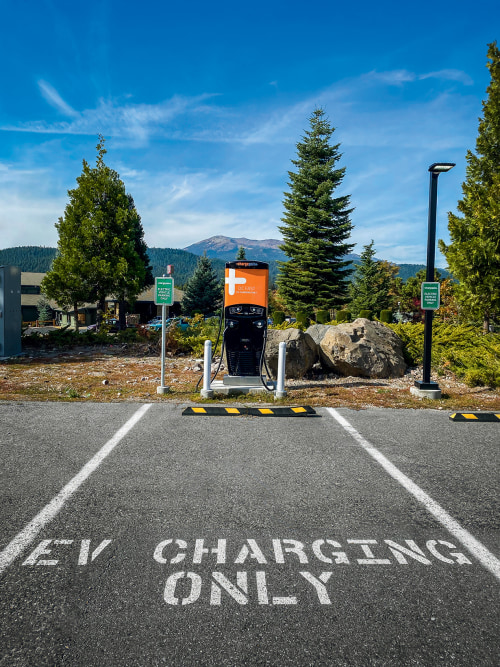 At the Benbow Historic Inn, our Audi gets back up to 200 miles in range well before we finish our burgers. The added 112 miles of range costs us $15.60. Charging at home is dirt cheap, about the equivalent of $1 per gallon in gasoline. But highway locations are often closer to the equivalent of $4 per gallon gas, depending on the car's efficiency.
Some charging stations bill by the kilowatt-hour. (The efficiency of EVs is often expressed in terms of how many miles you can travel per kilowatt-hour—usually about three to four.) Others charge by the hour; you get as much power in that time as your EV's battery can absorb. Still others charge a flat fee per session. And many are free.
You couldn't put a price on our next few miles, cruising the Avenue of the Giants. We drive through the redwoods, the sunroof open, the breeze fresh and sweet. Another 130 miles up the coast we stop in Crescent City, California, where we discover four Electrify America charging pedestals in a Walmart parking lot. My perfectly good credit card is repeatedly declined at the first two. I manage to get the third to initiate a fast 150-kilowatt charge, but the process inexplicably stops when the vehicle is less than half charged. After a few more tries, with the sky darkening, the Audi finally has enough charge to reach Grants Pass.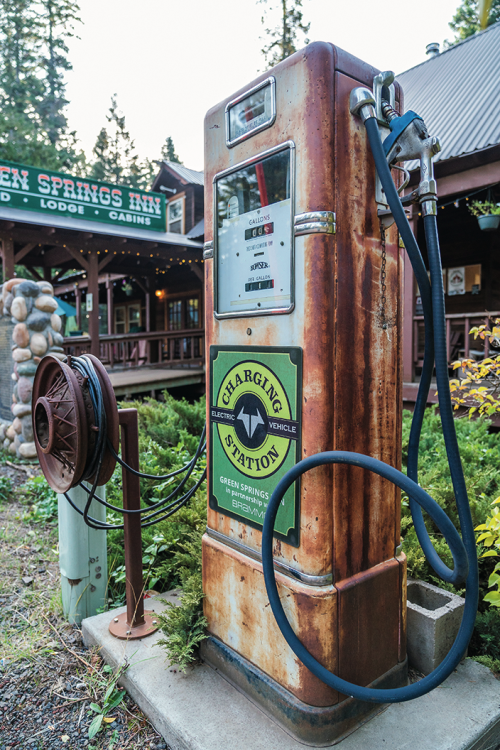 The day's remaining light lingers in the sky as we travel along Highway 199, a black strip dancing first back and forth next to the Smith River, then over the state line following tributaries of the Rogue. The E-Tron—with its heads-up display and massaging seats—makes driving the twisting two-lane road easier. That's one thing about EVs: They get the good car tech early. They're also powerful. The whisper quiet, dual-motor engine makes it feel like a spaceship zooming through an enchanted forest.
Our motel in Grants Pass doesn't have a charging station, but the next morning we still have some juice left over from the day before. We spend a few minutes at a fast charging station in Grants Pass before starting the easy 50-mile jaunt to Ashland. We drive through the bucolic southern Oregon wine country and tranquil, historic towns—and then we notice that our range indicator has fallen to 20 miles. Maybe we should have spent another 10 minutes plugged into the charger in Grants Pass.
It's actually hard to run out of juice in an EV. You'd have to completely disregard the estimated remaining range prominently displayed on the dashboard. It happens less frequently than running out of gas in an internal combustion car—and how often do you do that? The worst-case scenario: You get a tow to the nearest charging station.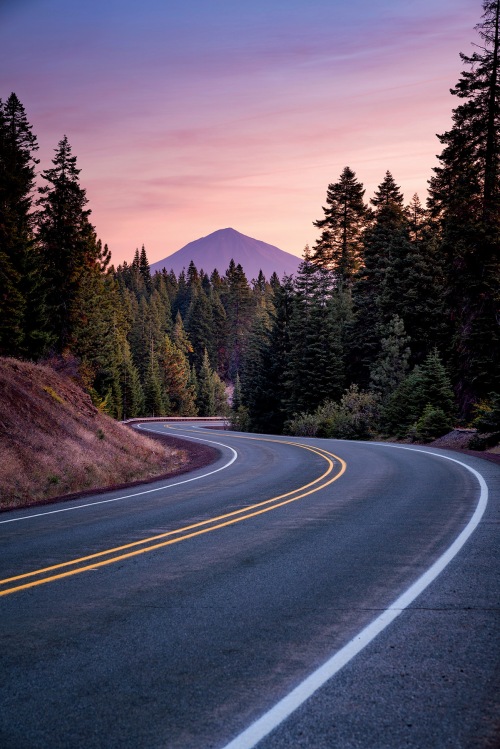 We make it to Ashland with a few miles to spare. Our room at the Palm Hotel offers a free 240-volt charger. With the car plugged in for the day, we can relax while we walk over to the Oregon Shakespeare Festival.
After Ashland, the 340 miles back to San Francisco on I-5 are a breeze. We use the single 50-kilowatt charger in the town of Mt. Shasta, but nearby there's a bank of 20 Tesla Superchargers—a hint of things to come. Before we get back on the interstate, we make a quick detour up Mount Shasta itself. The Audi handles the ascent with ease. From our lofty vantage point near the peak, the horizon never appeared so close.