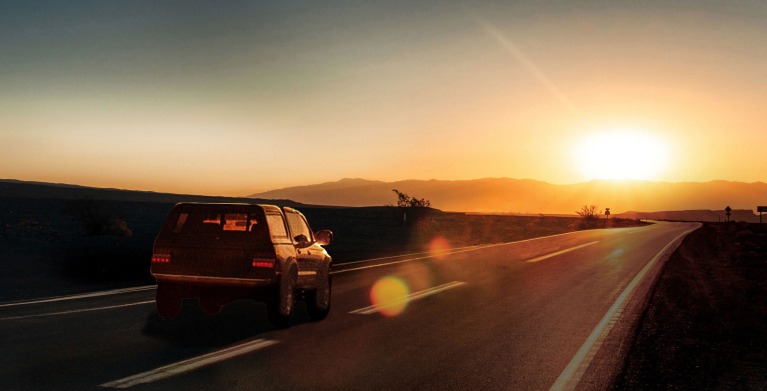 Car Insurance Coverage
Understand the types of auto insurance coverages.
Manage your existing policy
Choosing car insurance can be confusing. It's important to know what is required by law and the different types of coverages so you can find the right policy for you. Learn about minimum requirements and optional coverages before you get a quote or talk to an insurance agent.
Your state1 requires drivers to carry car insurance with the following minimums:
Additional coverage options to fit your situation:
| Type of coverage | |
| --- | --- |
| | May cover the cost of repairing or replacing your vehicle if you're involved in a crash, no matter who was at fault. |
| | Pay your rental car costs when your vehicle is in the shop and the repairs are covered by your insurance policy. |
| | Make up any difference between what your regular auto policy pays for your financed vehicle and what you still owe to the lender if your ride gets totaled. |
| | Protect yourself if your vehicle is stolen, vandalized, or damaged by fire, flood, earthquake, falling objects, or various other causes that aren't a collision. |
| Accidental Death Benefits | May pay end-of-life expenses if you're involved in a fatal collision and don't have life insurance coverage. |
| New Car Added Protection | Can pay for repairs or replace your new vehicle without depreciation should it be damaged or totaled in a covered loss. |
Get customized car insurance to meet your needs and budget
Answers to your car insurance coverage questions.
---
Does car insurance cover vandalism?
Yes, but only if you have comprehensive coverage. This is optional coverage that pays for damages if someone intentionally damages your car—e.g., spray paints the body, keys the door, or smashes your window
Does car insurance cover hail damage?
A heavy hailstorm can do serious damage to your car, resulting in dings and dents or cracked windshields. If you have comprehensive coverage, though, you're golden. This optional coverage compensates you for the needed repairs.
Does auto insurance cover theft of my personal items?
If a thief grabs personal belongings that were left in your car, such as your phone or laptop, most auto insurance policies don't cover it. But some offer a small amount of coverage, so check your policy.
The good news is that most renters and homeowners insurance policies cover theft—even if the thief swiped the items from your car. So if you have home insurance, you'll likely be compensated for your loss.
Does car insurance cover natural disasters?
Tornadoes, floods, wildfires, earthquakes, hail—there's no shortage of natural disasters that can wreak havoc on your vehicle. But if you have comprehensive auto insurance, the damage will likely be covered. 
Does car insurance cover water damage?
Water damage can require expensive repairs. If you have a comprehensive policy, you're covered if the damage was caused by a natural flood or something else beyond your control. And while accidents are covered, intentional acts are not.
Does car insurance cover tire blowout damage?
Sorry, but no. Tire blowout damage is usually caused by normal wear and tear, which isn't covered by insurance.
Does car insurance cover lockouts?
Does car insurance cover bumper damage?
It might, depending on the circumstances. If your vehicle collides with another car or crashes into a wall at the carwash, your collision coverage—if you have such a policy—will pay for damages to your car. But if you're at a car wash and the machines malfunction, damaging your bumper or scraping your paint job, the car wash maybe liable for the damages.
Does car insurance cover roof racks?
If you have an accident that damages your roof rack, and you have collision coverage, you're likely covered. This type of coverage will pay for the damage regardless of whether you collide with another vehicle or are hit by some other object. 
Does car insurance cover rust damage?
No, most auto insurance policies don't cover damage caused by normal wear and tear, such as rust damage.
Does car insurance cover acorn damage?
Yes. If you have comprehensive coverage, you can file a claim for car damage caused by falling objects—such as divebombing acorns. 
Does car insurance cover hitting a garage door?
Yes. If you hit your garage door, any damage sustained to your vehicle is covered by your collision policy.
Do I need full coverage insurance on a used car?
No, you're not required by law to get full coverage for a used vehicle. If you're leasing or financing the car, however, your lender may require it.
Products and their features may not be available in all states. All policies are subject to policy terms, underwriting, guidelines, and applicable laws. Multipolicy and other discounts vary based upon eligibility. Discounts not cumulative; certain restrictions apply. Insurance premium does not include the price of Membership.
Insurance products in Arizona are offered through AAA Arizona Inc., License #8301727 and Sunstate Insurance Agency, LLC, License #17203444. Insurance products in California are offered through AAA Northern California Insurance Agency, License #0175868, in Montana by AAA Montana, Inc., License #9756, in Nevada by AAA Nevada and in Utah by AAA Utah. The provider of AAA Auto and Home Insurance is CSAA Insurance Group, a AAA Insurer.
Contact an insurance agent