San Francisco
So you want to pick a food fight with San Francisco? I admire your pluck but question your judgment. You'd stand a better chance at knocking off Steph Curry in a game of one-on-one.
No disrespect to Portland, a lovely city with a fine-tuned fleet of food trucks and a farm-to-table movement in full bloom. But we're speaking of a smackdown with San Francisco—not some modest regional culinary presence but a dining destination of global renown.
There's not a lot of mystery in how that came to be. As they say in real estate, it's all about location. Breadbasket. Fruit Bowl. Call it what you will, San Francisco sits in the middle of California's bounty, enjoying ready access to the kind of ingredients most cities must have shipped in by freight. You can hardly swing a leek around these parts without knocking into a seasonal menu on which it shines.
Throw in San Francisco's cross-cultural currents, and you've got a diversity of options unmatched by any city of the same size, and superior to many far larger. A grazing tour, from street tacos in the Mission District to Sri Lankan egg hoppers South of Market to Arabic fava bean ful in the Castro—only space restricts me from going on—calls to mind a potluck at the United Nations, thrown by topflight chefs.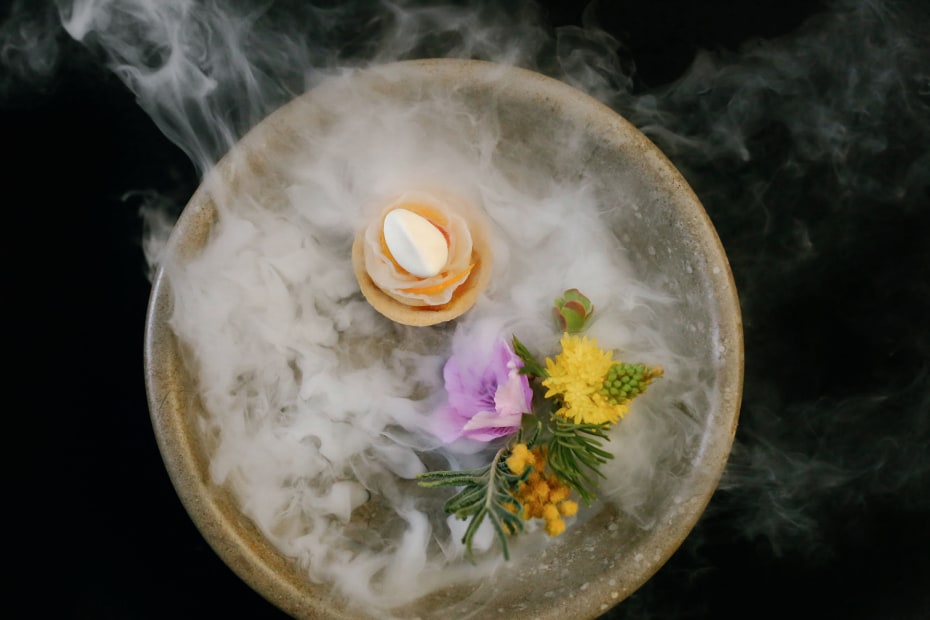 Which still doesn't do justice to the quality of cooking that you'll find. As a testament to the local talent, consult the Michelin Guide for San Francisco. Its pages glitter with Gallic approval, including kudos for Atelier Crenn, an elegant showcase of modern California French cuisine and the most recent of seven area restaurants to earn the maximum three-star rating. By comparison, check the Michelin Guide for Portland and… oh, wait… there isn't one.
Not that San Francisco is beyond reproach. A common complaint is that affordable dining has grown all but obsolete, as much a tech-age casualty as the flip phone. There's no doubt things have gotten spendy. But bargains abound if you know where to look, like La Taqueria, with its succulent carnitas, crisp around the edges and splashed with tomato-avocado salsa, for under $8, and RT Rotisserie, where $19 gets you a spit-roasted chicken that can feed three or four.
Like the tech sector, San Francisco's food scene embraces innovation. When whimsy strikes, you can dine at a tapas bar tucked inside a faux storefront (Pawn Shop), or at a rarefied restaurant in a modern art museum that re-creates the masterpieces of the world's most esteemed chefs (In Situ). Then again, if the tried and true is what you're after, you can dig into a platter of Dungeness crab at a time-worn establishment in the Financial District (Tadich Grill).
In an era of disruption, San Francisco institutions are still thriving. Take Zuni Café, a 40-year-old bistro that became a standard-bearer of farm-to-table cooking decades before farm-to-table was a trend; and Swan Oyster Depot, an intimate seafood joint and raw bar that still does business across the same 18-seat marble counter that anchored the space more than a century ago.
You get the picture: San Francisco makes room for both constancy and change. The space between is one of the city's greatest strengths—between, say, the classic Cantonese joints of Chinatown and the high-end cooking of Mister Jiu's; or the red-sauce haunts of North Beach and the market-driven menu at Roman-inspired Che Fico, which Bon Appétit named among the 10 best new restaurants in the United States.
This spring, Che Fico sprouted an artful wine bar and salumeria. But at this point, it feels a bit like piling on. In the interest of fairness, I suggest we find some other matter to squabble over. Portland takes great pride in its many bridges. Shall we see how they stack up against the Golden Gate? —Josh Sens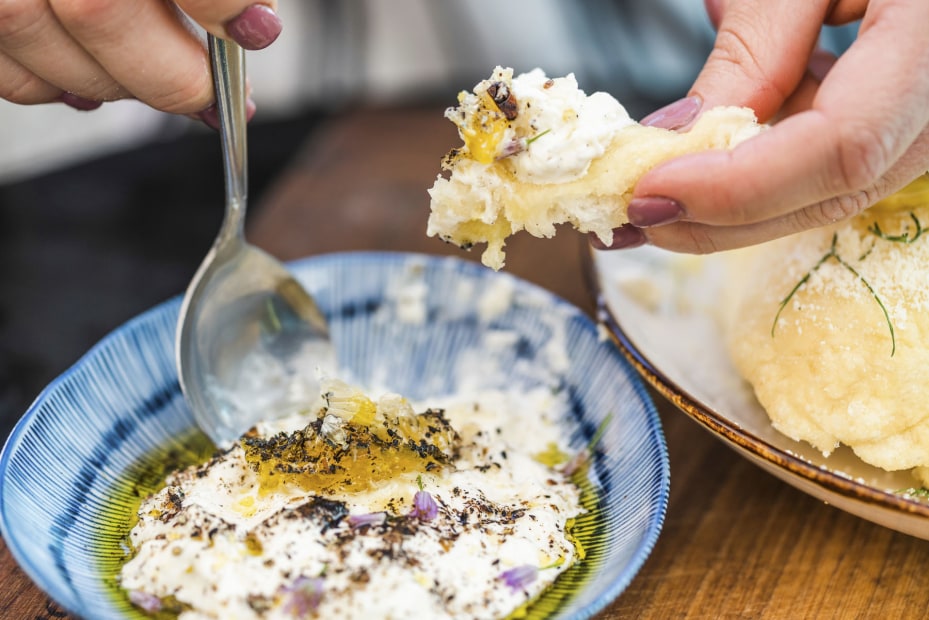 Portland
Looking for the highest of high-end dining, delivered with militaristic precision and Mind of a Chef amusements? Let me say up front: San Francisco owns this space, with enough Michelin stars to supply a planetarium. Portland? We have no stars. Zippo. Bubkes. Then again, the guide's famed inspectors have never dared to critique the "People's Republic of Portland" and its scrappy food scene.
And you know what? We're proud of it. Portland is the anti-Michelin city. We willfully reject traditional fine dining. We don't have the bucks, the egos, or frankly the outfits to support star-chef temples. Go ahead and celebrate your bill-inflating, rent-spiking tech economy. Diners here invest in passion and crazy idealists—people with a point of view, hell-bent on making every bite count.
Fine dining in Portland is Langbaan, a cozy hideout featuring Thai tasting menus, complete with adventurous, herb-zinging dishes rarely seen stateside and a dinner-party vibe. The door is a fake bookcase; yank the arm on the mounted meat grinder and you're in—a sly wink at Portland's love of meat and quirk. Cost is $95 a person. Compare this to a meal at San Francisco's Saison. I'll let you do the math.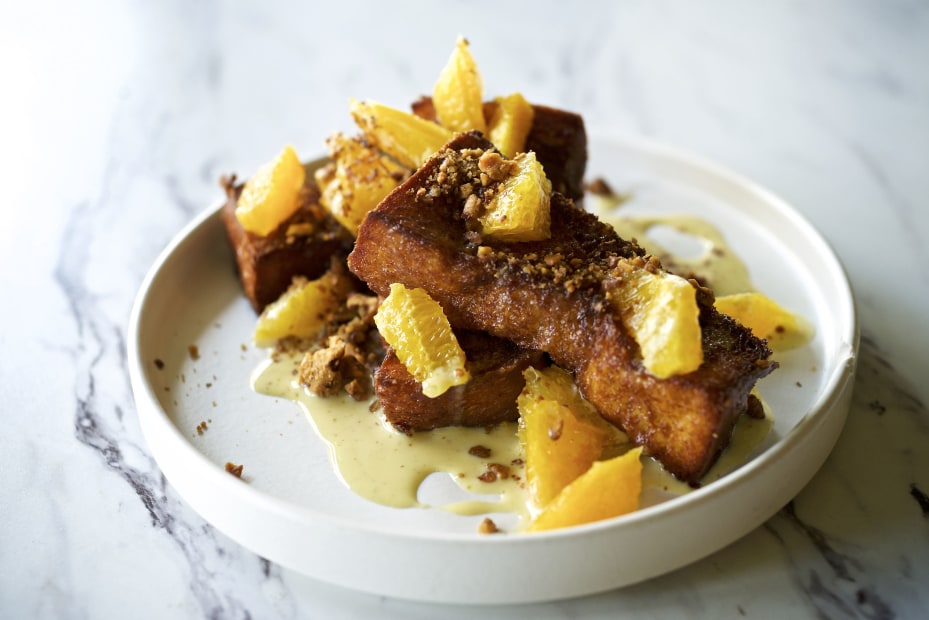 In Portland, no idea is off the table. Dishes live on their own terms, crafted for pure audacious pleasure. That can mean French toast presoaked in soft-serve ice cream at the French American diner Canard. And while San Francisco has world-class wine lists, only one of us has Sardine Head. This "natural wine dive bar" is built around zero pretension, affordable discoveries, and a whole new way of ordering, based entirely on the owner's weirdly astute tasting notes—as in, "I'll have a bottle of the 'cured meat, pepper, and rose petals.' " Everyone speaks the same language; never has the playing field been more leveled, or more fun.
Prime farm ingredients as a calling card? We'll call it a draw. But we'll fight you over who rules the brewing space. The craft beer revolution started here, and carefully considered suds still spill out of every inch of the city—playful breweries (Breakside), nerdy pubs (Baerlic), swanky all-Oregon tap houses (Loyal Legion), bottle shops with label lists long enough for a Library of Congress number (Belmont Station), and yes, a walk-up gluten-free beer window (Moonshrimp). Even the airport has growlers of IPA steps away from the gates. They don't call us "Beervana" for nothing.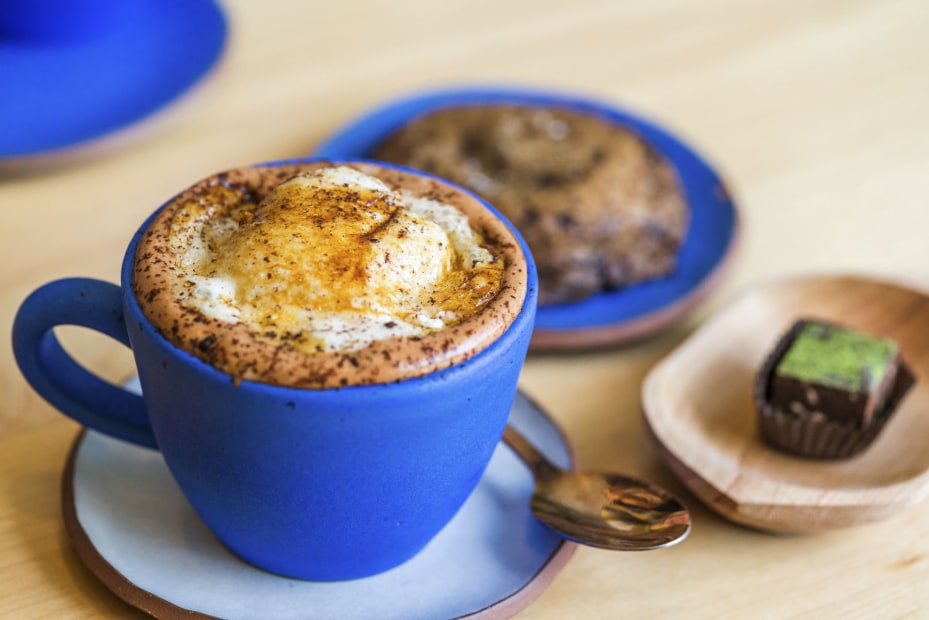 Third-wave coffee? San Francisco has way more shops, but Portland kills it on innovation. Dozens of small-batch roasters exist within city limits, each with a different point of brew. That includes Cloudforest, which makes the exquisite chocolate in your mocha or hot chocolate, bean to bar, right in the back.
But the city's maverick mind-set is best expressed in its famed street-food scene. No place puts it together like Portland's pavement gourmets, for the sheer number of experimenters, the artisanal spirit, the little-known cuisines, from Guam to Ghana. Look for them all around the city, clustered into colorful food pods with fire pits and strung lights. How good is the brisket at Matt's BBQ truck? Lone Star State pit authority Daniel Vaughn calls it "truly spectacular; some of the best outside of Texas." Meanwhile, over at the Whale pod, you can listen to piped-in NPR while eating Gumba's house-made Burrata.
So adjust your dial. We're a live-to-eat, punching-above-our-weight, "We Did It Our Way" food city. Any doubts are erased at Ox, where the coup de grâce on a clam chowder is smoked marrow in a bone the size of a Grecian pillar; you scrape its soft, sinful center right into the bowl. That's why seen-it-all food critics like the Washington Post's Tom Sietsema named Portland the No. 1 food city in the country, edging out San Francisco by a nose. There's a spirit here, a plucky enthusiasm, a near-parody level of local pride. Sietsema felt it, as have so many before him. It's contagious. Once you've tasted Portland's essence, there's no going back. —Karen Brooks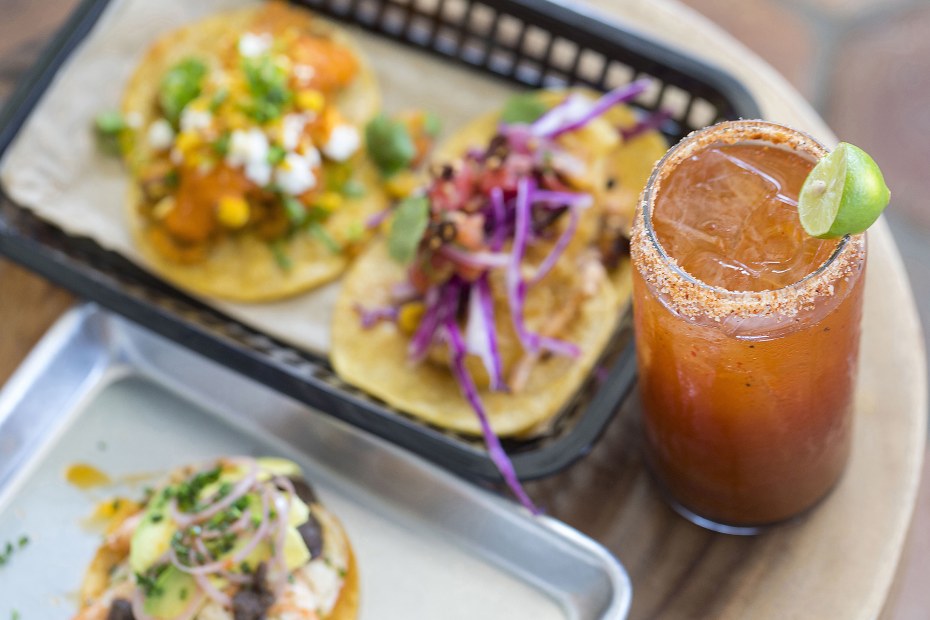 Destination Dining
Check out the most iconic restaurants in these 7 Western cities.
Los Angeles
At Guerrilla Tacos in L.A.'s Arts District, tortillas serve as canvases for the inventive creations of chef-owner Wes Avila. Informed by his mom's Mexican cooking and his years in upscale restaurant kitchens, Avila's menu blends L.A.'s diverse flavors in dishes such as his signature sweet-potato taco with fried corn, feta, and chile de árbol–almond salsa.
Phoenix
The wood-fired pies at Pizzeria Bianco have earned owner Chris Bianco his share of accolades and late-night talk show appearances. Credit his handmade mozzarella and use of local produce, including Arizona pistachios sprinkled over the standout Rosa pizza. The snug, 40-seat dining room just off Heritage Square may require lengthy waits, but diners can pass the time at the adjacent Bar Bianco.
Seattle
From its commanding, hillside structure— a 2019 James Beard Design Icon—in the Queen Anne district, Canlis has set the bar for Seattle fine dining since 1950. A seasonal prix fixe menu offers your choice of composed plates such as cured halibut with pickled green strawberry and a tea of its smoked bones and barley. Just leave the flannel behind; there is a dress code.
Reno
Opened in 2016 amid Reno's many all-you-can-eat buffets, Liberty Food & Wine Exchange helped redefine the local dining scene with handmade pastas and ingredients sourced from regional farms. The lively downtown gathering spot fills nightly for Cal-Ital dishes including a must-order charcuterie platter featuring salumi crafted in the restaurant's basement butcher shop.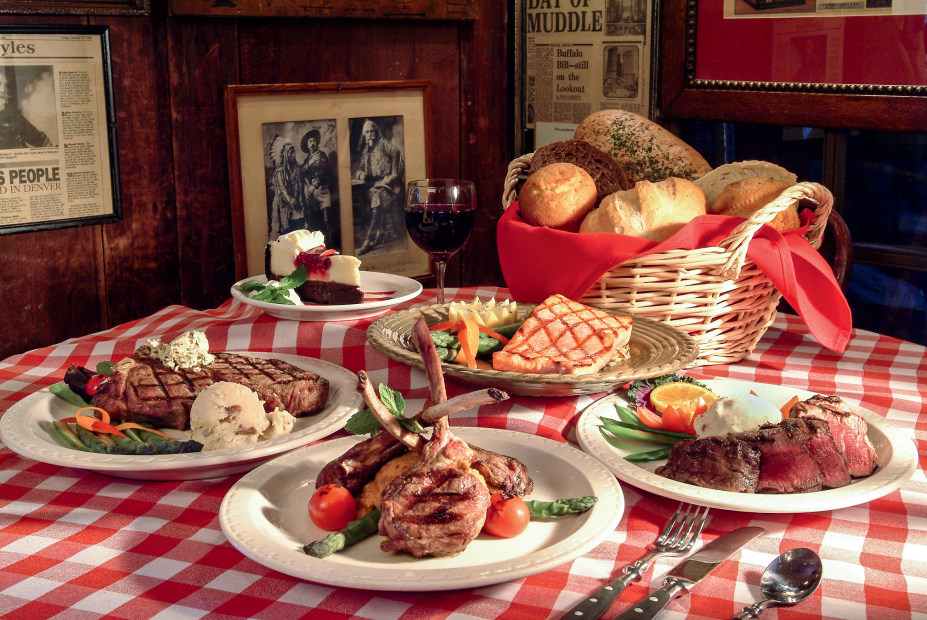 Denver
Founded in 1893 and located in the Lincoln Park area, the Buckhorn Exchange is a living time capsule of Denver's Old West past. The richly atmospheric interior features enough taxidermy to rival a natural history museum, while the menu mirrors the decor with plates of elk, bison, and—for those hunting more adventure—the restaurant's specialty: Rocky Mountain oysters. 
Salt Lake City
The killer Mexican food promises the marquee at Red Iguana in Salt Lake City, and the throngs waiting out front are a promising sign, too. The 34-year-old eatery just West of downtown has become a cherished local landmark thanks to the Cardenas family's soulful conviviality and Oaxacan moles, including a sweat-inducing mole amarillo with zucchini, tomatoes, and ají chile. 
Sacramento
Founded steps from Sacramento's State Capitol Building in 1939, famed power-lunch spot Frank Fat's has witnessed more than a few pieces of legislation being forged over pot stickers. Yet you needn't be a politico for the upscale Chinese restaurant's signature honey-walnut prawns and banana cream pie to earn your support. —Garrick Ramirez