Even if you can't make it to your favorite National Park in person this year, technology provides a way to explore the highest peaks, descend to the deepest valleys, and watch the stars from afar. With the help of mapping technology and 360-degree cameras, Google brings the parks to life from the convenience of your phone, tablet, or computer—and while it might not match the grandeur of really being there, these free experiences will scratch the wanderlust itch.
Here are ten of our favorite ways to experience the West's National Parks from the comfort of home:
Scale El Capitan at Yosemite.
From Yosemite Valley, El Capitan stands like an imposing behemoth, an impenetrable fortress rising over the meadows below. For the world's best rock climbers, however, El Capitan is an invitation to test their skills and their fortitude. Through this interactive guide, you can follow three professional climbers as they scale one of the monolith's most iconic climbing routes, setting speed records along the way. Just don't look down.
Explore Yosemite National Park on Google Treks
Drive through an old growth redwood tree at Redwood.
There's nothing quite like gazing up at slivers of sky through the swaying branches of a redwood forest. While the location of Hyperion, the world's tallest known living tree, is kept secret from the public, the rest of Redwood National and State Parks offers the chance to walk among its ilk. Visit this collection of protected forests virtually with Google Earth's tour of some of Redwood's most stunning groves, beaches, and drive-thru trees.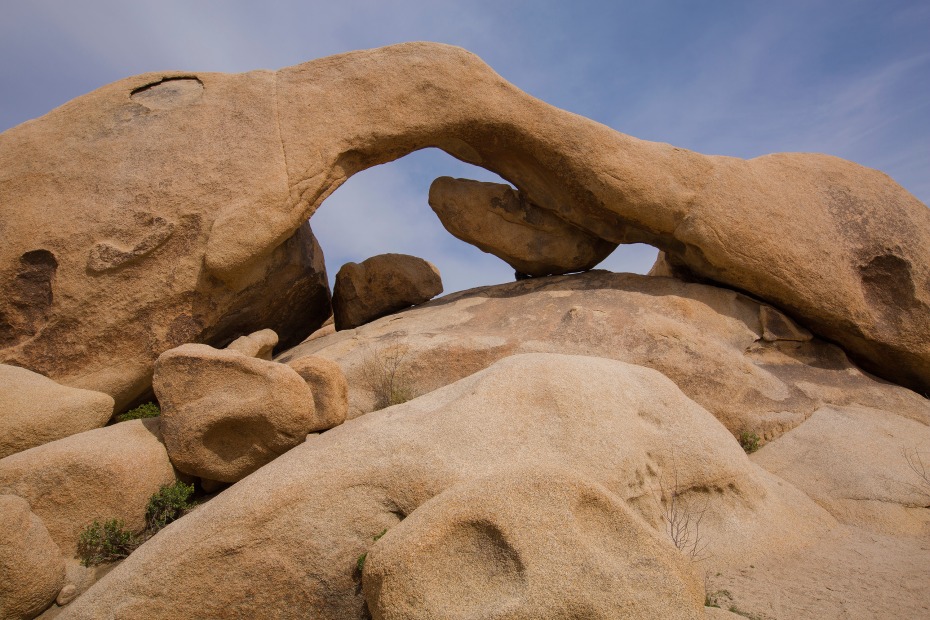 Scramble up boulders at Joshua Tree.
Joshua Tree National Park's winding roads and Seussian namesake trees are at their most beautiful in the spring when the desert wildflowers burst to life in vivid color. Adrenaline in this desolate landscape is found in scrambling up its iconic rock formations, carved by groundwater and exposed by flash flooding, and stopping for a moment of blissful silence with the expansive desert laid bare before you.
Explore Joshua Tree National Park on Google Earth
Gaze upon the world's largest trees at Sequoia.
You think you've seen it all? Not until you've seen Sequoia National Park's namesake trees. The giants that watch over this forest are a wonder of the Earth, particularly striking against the snows of winter, when their red-brown trunks pierce the eye with brilliant contrast. These trees are so unlike anything else, it's easy to believe why people at first doubted their existence.
Explore Sequoia National Park on Google Earth
Descend to the bottom of the Grand Canyon.
Hiking to the bottom of the Grand Canyon is a popular bucket list item, though the steep descent (and subsequent ascent) leaves many stuck on the rim. Google's inaugural project with their Street View Trekker camera apparatus sought to bring the wonders of the Grand Canyon to life for the masses. See the results of their journey with this interactive online exhibit.
Explore Grand Canyon National Park on Google Treks
Hike the Narrows of Zion.
Zion National Park is a favorite of the park system, bringing people from all around to gaze upon its stunning canyon, a natural amphitheater to rival the greatest in the world. Dream of getting your boots wet as you drop into the canyon's narrowest section, the aptly named Narrows, in this collection of 360-degree imagery, or explore the twists and turns of the Virgin River from a bird's-eye view.
Explore Zion National Park on Google Earth
Stargaze at Bryce Canyon.
In 2019, Bryce Canyon National Park was designated an International Dark Sky Park by the International Dark-Sky Association. With one of the darkest skies in North America, far from any major sources of light pollution, visitors to Bryce Canyon have a once-in-a-lifetime opportunity to bathe in sparkling starlight—when they're not hiking through towering hoodoos. With this interactive project by Google Arts and Culture, you can experience both with an expert park ranger as your guide.
Explore Bryce Canyon National Park on Google Arts and Culture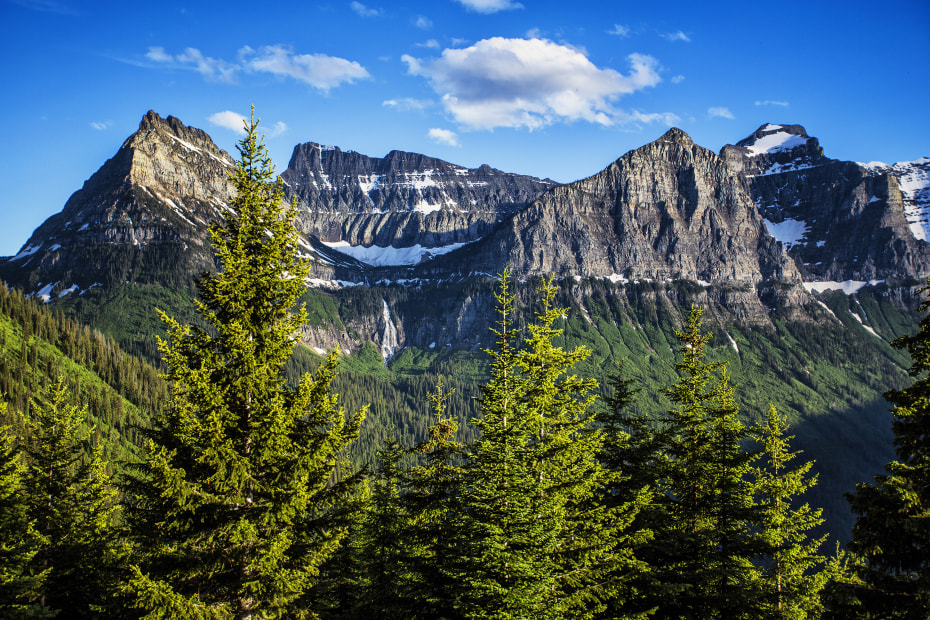 Cruise Going-to-the-Sun Road at Glacier.
One of the most scenic drives in the entire National Park system is that through the heart of Glacier National Park in Montana. Follow this scenic road at home as it meanders along towering cliff sides, over glacially carved mountains, and through towering red cedars, stopping to admire the power of ice which has cut this land to its core, leaving behind a mountain landscape too beautiful to believe.
Explore Glacier National Park on Google Earth
Find artistic inspiration at Yellowstone.
Everyone knows the piercing colors of the Grand Prismatic Spring and the ever-steady rhythm of Old Faithful. Yellowstone National Park is nature at its most exquisite, a perfect symphony of sounds and sights and smells that tickle the senses and have inspired artists for generations past—and generations to come. Google Earth's guide to the first national park comes without the sounds and smells, but will still tickle your artistic side.
Explore Yellowstone National Park on Google Earth
Kayak amongst icebergs at Kenai Fjords.
Ever want to scale a glacial crevasse or kayak through bobbing icebergs? This interactive presentation from Google Arts and Culture will give you a taste of some of the heart-pounding adventures that can be found at Kenai Fjords, a remote park located two and a half hours south of Anchorage. Have your headphones handy as the narrator explains the waterbound ways of the local natives over the sounds of lapping waves and underwater icebergs.
Explore Kenai Fjords National Park on Google Arts and Culture