AAA Car Insurance
Coverage you can count on.
Fast claims service and A-rated stability
Personal assistance to meet your needs and budget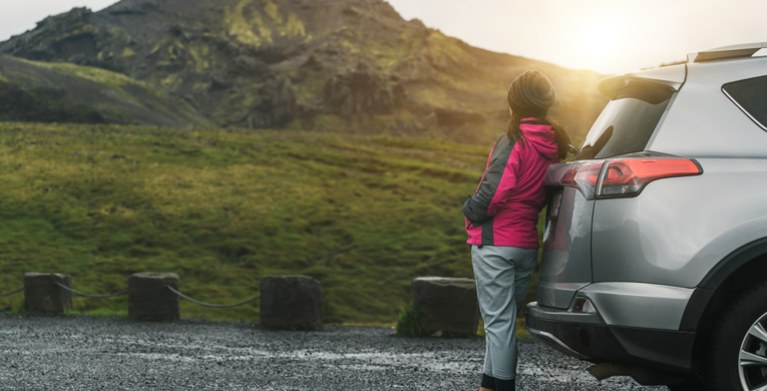 AAA Car Insurance
Coverage you can count on.
Manage your existing policy
AAA Auto Insurance offers savings, reliability, and value
Get customized car insurance to meet your needs and budget
---
Your state2 requires drivers to carry car insurance with the following minimums:
| Type of coverage | Per person | Per incident |
| --- | --- | --- |
| | $15,000 | $30,000 |
| | $1,000 | - |
| | - | $3,500 |
| | - | $5,000 |
Driving a newer vehicle? Still making payments? Want extra peace of mind? AAA Auto Insurance offers coverage to fit your situation:
| Type of coverage | |
| --- | --- |
| | May cover the cost of repairing or replacing your vehicle if you're involved in a crash, no matter who was at fault. |
| | Pay your rental car costs when your vehicle is in the shop and the repairs are covered by your insurance policy. |
| | Make up any difference between what your regular auto policy pays for your financed vehicle and what you still owe to the lender if your ride gets totaled. |
| | Protect yourself if your vehicle is stolen, vandalized, or damaged by fire, flood, earthquake, falling objects, or various other causes that aren't a collision. |
| Accidental Death Benefits | May pay end-of-life expenses if you're involved in a fatal collision and don't have life insurance coverage. |
| New Car Added Protection | Can pay for repairs or replace your new vehicle without depreciation should it be damaged or totaled in a covered loss. |
It's common to wonder how much coverage you really need and smart to base your decisions on clear, reliable information. Our experts can explain the ins and outs of every policy—and help you find what's right for you.
Does AAA cover rental car insurance?
Yes and no. Depending on the policy you choose, AAA covers car rentals if your insured vehicle is out of commission due to breakdown, repair, servicing, or loss, and also leisure rentals (with certain limits). However, there are policies with reduced coverage that do not extend to leisure travel, so check with your agent. 
Should you have any questions about rental car coverage, talk to your AAA insurance agent for more information.
Does car insurance cover a cracked windshield?
Yes, In many cases it does.
If another driver hits your car and cracks your windshield, that driver's liability coverage pays for your repairs.
If you cause a car crash that cracks your windshield, and you have optional collision coverage, you can file a claim with your own insurance company.
If your windshield gets cracked from something other than a car crash—like a falling tree branch, a rogue baseball, or debris from the freeway—you're protected if you have optional comprehensive coverage.
Does AAA cover windshield replacement?
Yes, comprehensive coverage from AAA includes windshields. Also, keep in mind that AAA Members save 10% on auto glass repair or replacement from any Safelite AutoGlass repair facility or mobile service.
Does AAA insurance cover Uber drivers?
If you're a rideshare driver, your standard AAA coverage is in effect when you're not working and your rideshare app is turned off. When you are working, insurance provided by the rideshare company—like Uber, for example—takes over. It's important to know that your rideshare company's policy should offer minimal protection—usually just liability coverage.
Outside of California, you can purchase a rideshare endorsement from AAA that provides extra coverage while you're working. This extra protection comes into effect when you're logged in to your app but not yet matched with a customer, when you've been matched with a rider but haven't yet picked them up, and while the customer is a passenger.
What is the AAA grace period for insuring a new car?
If someone has an existing insurance policy with AAA (or any other insurance company), they have a 14-day to 30-day grace period to insure their new car, depending on the type of policy. However, if an individual purchases a new car and has never had an insurance policy before, they need to purchase insurance before they drive off the lot.
Can I pay AAA Auto Insurance with a credit card?
Absolutely! AAA accepts credit card payments for your auto insurance premium. 
Can I pay my AAA Auto Insurance online?
Yes, you can pay your bill online in mere moments. You can also use the AAA Mobile app to pay your bill. Simply log in and, on the home page, scroll down to Account Actions. Just beneath that, under Insurance, click on "Pay Your Insurance."
*Average savings is based upon a two-week survey conducted in March 2020 of approximately 270 customers from the states of CA, NV, UT, AZ, WY and MT who said they saved money when switching to AAA Insurance from a different carrier.
Products and their features may not be available in all states. All policies are subject to policy terms, underwriting, guidelines, and applicable laws. Multipolicy and other discounts vary based upon eligibility. Discounts not cumulative; certain restrictions apply. Insurance premium does not include the price of Membership.
Insurance products in Arizona are offered through AAA Arizona Inc., License #8301727 and Sunstate Insurance Agency, LLC, License #17203444. Insurance products in California are offered through AAA Northern California Insurance Agency, License #0175868, in Montana by AAA Montana, Inc., License #9756, in Nevada by AAA Nevada and in Utah by AAA Utah. The provider of AAA Auto and Home Insurance is CSAA Insurance Group, a AAA Insurer.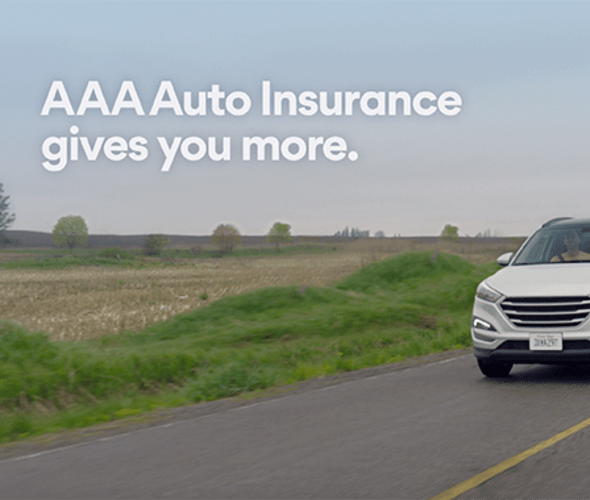 Get More With AAA Membership
Contact an insurance agent