Milkshakes are the ideal summer accompaniment. Done right, this ultimate (and incredibly delish) duo can create memories and make the season that much sweeter. We've rounded up some of the best milkshakes the West has to offer, whether it's vegan shakes in Phoenix or soft-serve blended with cherry pie in Portland.
Lala's Creamery in Petaluma, California
For large, rich-and-creamy milkshakes, Lala's Creamery in the heart of Petaluma's historic downtown is a no-brainer. The ice cream is made in-house with local ingredients, including organic Strauss milk, and comes in flavors such as cookie dough, dulce de leche, and deep South pecan. While they all make ideal bases for shakes that you can't stop thinking about, it's the vegan grasshopper shake, made with a mix of vegan mint ice cream and Oreos, that's the true crowd-pleaser.
Giant Burger in Arnold, California
Snugly situated in the Sierra foothills close to Calaveras Big Tree State Park, Giant Burger's creamy soft-serve shakes provide the perfect pairing with the old-school eatery's burgers, sandwiches, and sides. Two must-try milkshakes this summer are the blackberry and pineapple.
Cowlick's Ice Cream in Fort Bragg, California
Cowlick's is known for its small-batch, artisan ice cream base. Break out of the vanilla or chocolate rut with a cow pie, a specialty shake made with full-fat milk, marshmallow cream, a 'healthy' splash of chocolate syrup, and two large scoops of ice cream that is made with candy cap mushrooms grown and harvested in Mendocino County. You'll be blown away by the sweet, vanilla-like flavor of the candy caps.
Whitey's Jolly Kone in West Sacramento, California
Patrons line up by the dozens at Whitey's Jolly Kone to vie for a limited-edition fresh peach milkshake. The classic drive-in whips up seasonal favorites—only available during the height of the summer harvest—with hefty scoops of vanilla ice cream and locally grown produce. But don't fret if you're visiting during the rest of the year. You won't miss out with their stalwart mocha, Oreo, or strawberry shake.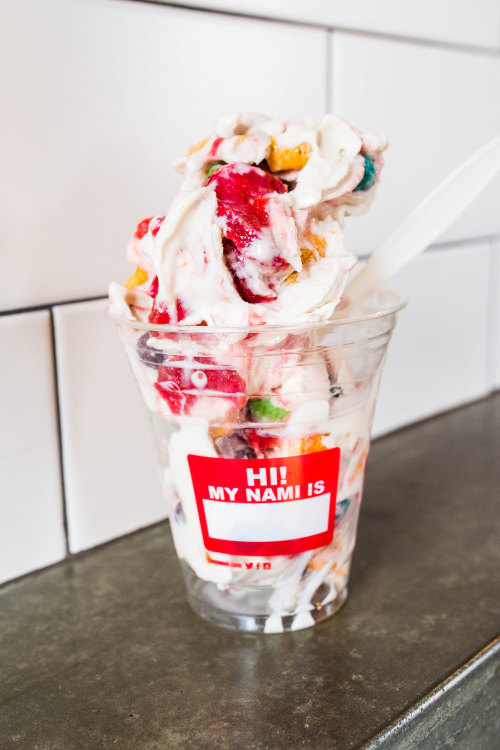 Nami in Phoenix, Arizona
A twist on the traditional milkshake, Nami's organic tSoynamis start with their vegan soft-serve that's made with unrefined cane sugar and a blend of soy and coconut milk. From here, Nami offers more than a dozen tSoynamis flavors and mix-ins, including chai tiramisu and clunky monkey, which is made with fresh banana, organic pecans, and banana and chocolate syrups. Want to get really wild? Order the mash, a mysterious mix of ingredients that only the purveyors know.
Sugar Bowl Ice Cream Parlor & Restaurant in Scottsdale, Arizona
This 1950s diner may be well-known to fans of the Family Circus (cartoonist Bil Keane was a local resident and often featured the shop in his work), but its real claim-to-fame is the milkshakes. Made with hand-scooped ice cream, they come in flavors such as peanut butter, pineapple mint, and black raspberry. Order them 'extra luscious,' and receive a serving glass lined with your choice of marshmallow, caramel, or fudge sauce. Yum! 
Chilly Jilly'z in Boulder City, Nevada
After a hot day playing at Lake Mead, residents and visitors alike head to Chilly Jilly'z to cool off with one of its famed ice-cold floats and shakes. This bakery and cafe is a proud purveyor of Dole Whip, a soft-serve frozen treat that's most synonymous with Disney parks. Although not quite a milkshake, the pineapple Dole Whip float mixes the pineapple treat with pineapple juice, and then tops it with whipped cream and a cherry. The result is an oh-so-creamy drink that's both dairy-free (if you skip the whip) and delicious.
Economy Drug and Old-Fashioned Soda Fountain in Ely, Nevada
What makes the shakes so special at Ely's family-owned, old-fashioned soda fountain? Sure, the shop's authentic, step-back-in-time setting (think red chrome furnishings, checked floors, and counter seating) goes a long way, but that's simply icing on the cake. The real stars are the shakes themselves, a mix of hand-scooped ice cream, whole milk, and flavorings like chocolate or fresh strawberries, all blended and served with extra-wide drinking straws to accommodate their thickness. Vanilla remains a perennial favorite.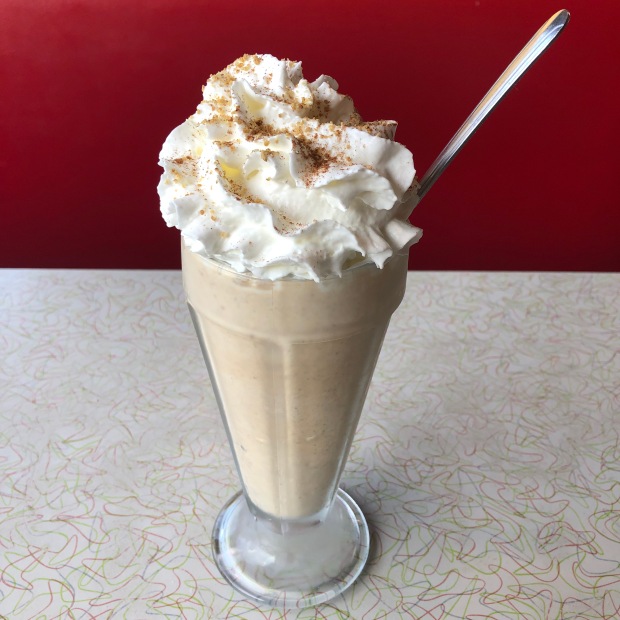 Skyline Restaurant in Portland, Oregon
Pie shakes are the speciality at this historic family diner located at the top of Northwest Portland's Skyline Boulevard. Skyline Restaurant's owners use real pies and soft-serve ice cream to create impressive shake concoctions, such as coconut cream pie and cherry pie. If that's just a bit too decadent for your taste, consider one of the monthly seasonal specials, which may include marionberry or matcha. If you're skipping the burger and fries, you can order the giant size to receive a whopping 30-ounce helping of up to three flavors served in a tin cup, with or without whipped cream.
The Fields Station in Fields, Oregon
A late-19th century stagecoach stop turned family-owned lodging-and-dining establishment in the remote stretches of southeast Oregon, The Fields Station delights those who make the journey. Each shake begins with a vanilla ice-cream base ("We use the hardest ice cream we can find," says co-owner Jaide Downs) and then incorporates fresh fruit or other ingredients to create flavors such as pineapple and 3C (chocolate, coffee, and caramel). One of its most recent milkshake mash-ups is a mouthwatering raspberry-lemon blackberry. Like the Field Station's other shake offerings, it's thickness takes a spoon to tackle.
Moon's Kitchen Café in Boise, Idaho
A downtown Boise landmark since 1955, Moon's is known as much for its quirky and cozy setting as it is for its milkshakes. Don't miss the Nutella shake, a delightful blend of vanilla bean ice cream, a touch of half-and-half, and Nutella chocolate and hazelnut spread. On Mondays, milkshakes are buy one, get one free.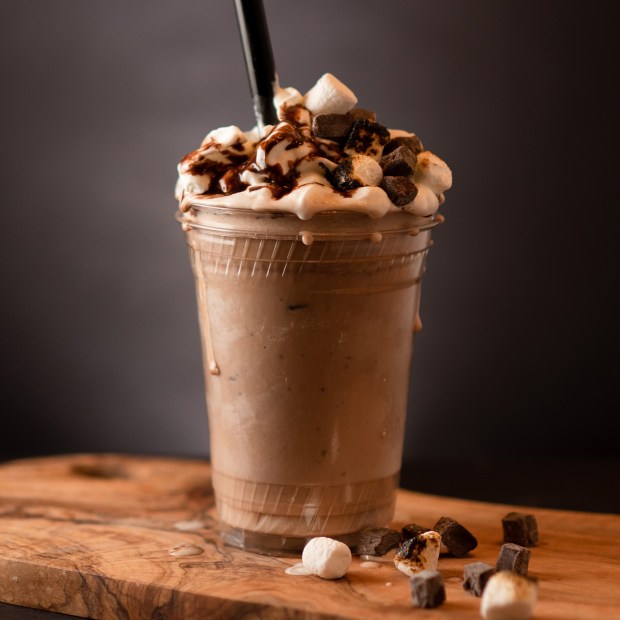 Chedda Burger in Salt Lake City, Utah
This former food truck turned brick-and-mortar has a reputation for stellar burgers, but let's be real: Chedda Burger's milkshakes shouldn't be overlooked. Invite nostalgia with the urban campfire shake, made with a blend of toasted marshmallows, fudge, peanut butter, and graham crackers. Cue thoughts of sleeping bags, shimmering stars, and s'mores.
Jackson Drug and Original Soda Fountain in Jackson, Wyoming
For more than a century, Jackson's classic lunch counter has been wooing customers with its thick homemade ice cream, served fresh and made onsite with Reed's Dairy cream from Idaho Falls, Idaho. It's this sought-after ice cream that's at the heart of Jackson Drug's classic and specialty milkshakes, which include scrumptious offerings like Butterfinger and chocolate chip. In summer months, keep an eye out for the huckleberry shake that's made with local berries.