My dog, Harley, hates fireworks. Hates 'em. So one Fourth of July, I decided to take him a couple hours from home to a fireworks-free zone in Leavenworth, Washington. Over the Independence Day weekend, the town was full of dogs (and their humans) seeking quieter nights. But they weren't just hiding out in their pet-friendly hotel rooms—they were out exploring. 
A good trip with your canine companion isn't just about a place with pet-friendly accommodations and sheltered outdoor dining. Those things make travel easier, but it's the activities you can do with your canine companion that make the trip an adventure for you both. Here are some of our favorites.
Leavenworth, Washington
Leavenworth is popular with tourists for its stunning setting—the town is surrounded by snow-capped peaks—and its amusing commitment to alpine style. (Even the McDonald's has made concessions: The famous arches are presented under a gingerbread awning.) Waterfront Park along the Wenatchee River has lots of things to smell, and it drops you downtown for continued strolling. The Leavenworth Sausage Garten and Yodelin are just two of the many restaurants with patios that welcome your well-behaved, four-legged date. And there are trails along Icicle Creek where a dog can get a good long walk, and a swim in the river or a mountain lake. While you can enjoy it any time of year, Leavenworth has a strict no fireworks law, making it ideal for the parents of nervous pets around the Fourth and New Years.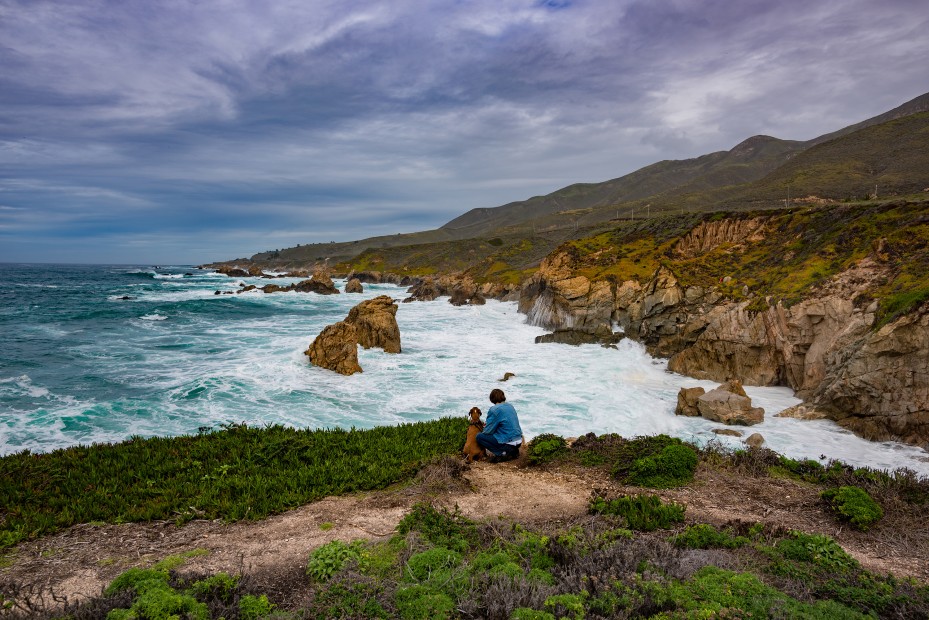 Carmel, California
A dog could be overwhelmed with places to run free on this rugged stretch of California coast. Play off leash at Carmel Beach or hike the Scenic Path on leash, taking in the ocean air and the views. Carmel's shopping district has a Fountain of Woof—a drinking fountain especially for dogs—and many retailers allow your friend to join you while shopping for souvenirs. With more than 25 dog-friendly hotels and inns to choose from, many with VIP service for your companion, it may be hard to pull yourselves away to dine at one of the two dozen–plus restaurants that go above and beyond to welcome you both. At Forge in the Forest, indulge in the French onion soup or a fire-baked pizza while your dog digs into the kibble or grilled chicken from the canine cuisine menu on the heated patio.
Reno, Nevada
This Nevada city is as much about the slopes as it is the casinos. There's swimming, hiking, and plenty of dogs to chase—how much energy does your furry friend have to burn? Take your pup to Sand Harbor beach from October 15 to April 15 (it's humans only in summer months) for on-leash good times. The Sierra Nevada range is covered with hiking trails when the snow clears. Tunnel Creek Trail, which goes up to Monkey Rock (yes, it looks like a monkey), ends with gorgeous views of Lake Tahoe, while Hunter Creek Trail has city views. Idlewild Park plays host to Food Truck Fridays during the summer so you and your friend can experiment with a wide range of cuisines. Or you can bond over baseball at a Reno Aces game (once a month at Greater Nevada Field).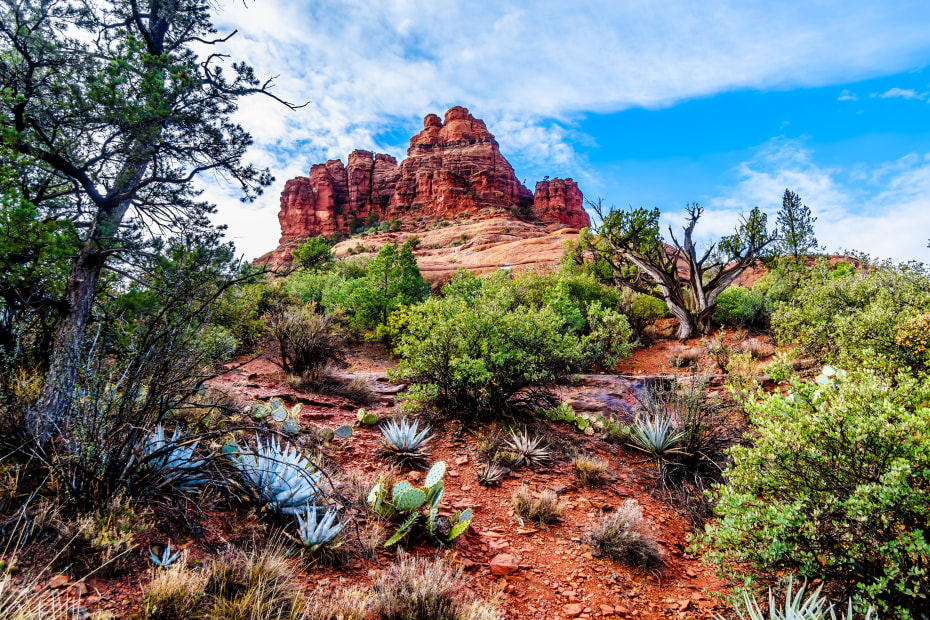 Flagstaff, Arizona
Route 66 goes right through Flagstaff, so if your critter craves a ride in the car, this classic road trip is for you. The nearby Coconino National Forest is crisscrossed with trails and the air is rich with the scent of bristlecone pine. Meanwhile, a human can take in wildflowers in the spring, the change of colors in the fall, and distant views of the Grand Canyon year round. Restaurant patios are plentiful, so you can dine al fresco with your friend, and bars that don't serve food will allow you to bring Rover inside. A thriving microbrew scene means you've got options—try Mother Road Brewing or Hops on Birch.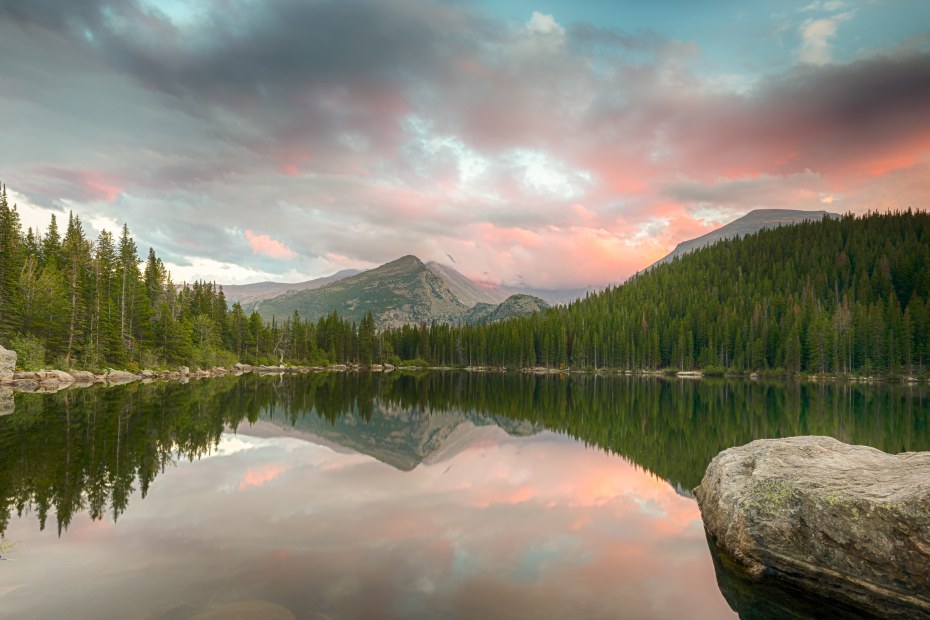 Estes Park, Colorado
This mountain town is a gateway to the Rocky Mountains, and it provides access to spectacular heights. There are plenty of options that aren't the national park, which doesn't allow dogs on any of its trails. Instead, hike Buchanan Pass to get above the treeline; don't forget to apply sunscreen to your dog's nose, too—the UV is intense up here. Got a swimmer? The Estes Valley off-leash park has its own lake, plus, there's agility equipment for the acrobat in your four-legged family.
Hood River, Oregon
It's not surprising a mountain town devoted to the outdoors is dog friendly, but the White River, Bennett Pass and Barlow Sno-Parks have plentiful trails where your companion can get up to her chin in the mountain's abundant snowfall. If snow isn't her thing, the Hood River Waterfront Trail leads to a sand spit with an off-leash area where your dog can get his paws dirty. This town knows you've got your dog along, and plenty of places have pet parking and water dishes outside. While patios are plentiful in summer, you'll need to leave Fido at your pet-friendly lodging during winter meals. The good news is you can grab a treat—something sweet or savory for you and a homemade biscuit for your pal—together at Pine Street Bakery to cheer yourselves up.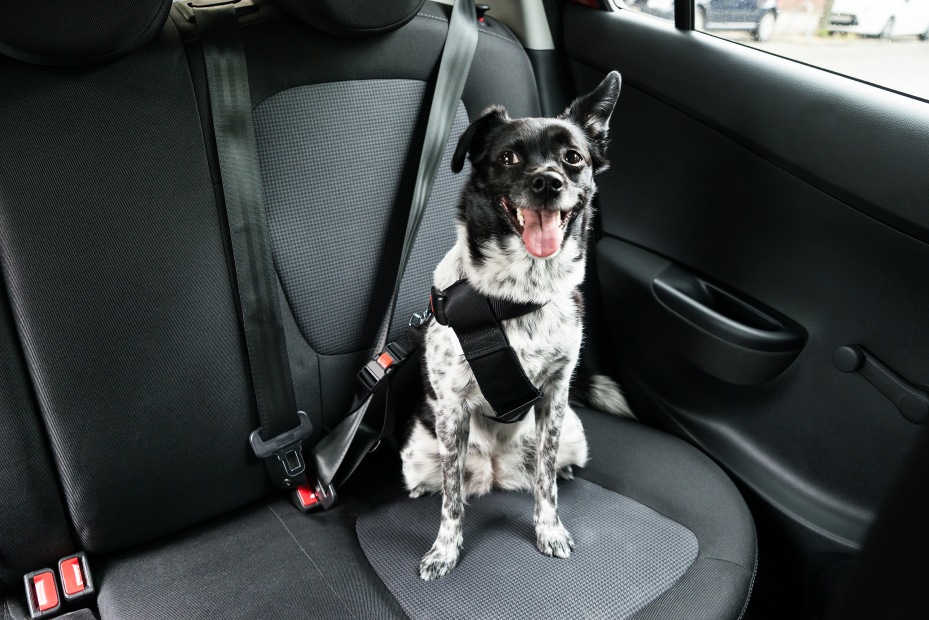 Tips for Traveling with Your Pet
Seasonality matters, especially if you'll need to park your pup in the car. Be mindful of extreme heat and cold at all times.
National parks have strictly limited access for pets, but national forests, state parks, and other less sensitive areas often allow dogs—and cats, if yours is up for it—on leashes.
Buckle up while you're in motion; you wear a seatbelt so secure Spot, too.
It's fun to visit dog parks in new-to-you cities, plus your dog will have a chance to unwind from travel time.
For dining, it never hurts to ask if there's a patio—sometimes the pet-friendly seating is hidden.