Best Water: Pacific Ocean
Elephant seals bellowing over beachfront property, surfers riding breakers before sunbathing spectators, blue water stretching toward the sunset—the Pacific Ocean gives the West its perfect edge. Through storm and calm, the ocean changes moods without ever losing its cool. A visit to the coast can be as wild as the blowholes at Oregon's Cape Perpetua, as boisterous as the Santa Cruz Boardwalk, or as relaxed as a beach picnic.
All along the waterfront, Pacific flavors match their surroundings: fish tacos on the Santa Monica Pier, Dungeness crabs at San Francisco's Fisherman's Wharf, saltwater taffy on Oregon's Cannon Beach. The ocean not only nourishes but also entertains. This is where kids search for starfish in tide pools, anglers cast for rockfish in swirling surf, and bird-watchers stalk snowy plovers and tufted puffins.
Away from shore, massive freighters carry the commerce of the world, tour boats ferry whale watchers and their binoculars, and kayaks whisk adventurers into bays and sloughs. Whether you visit a stellar art show on Alcatraz Island or Steller sea lions at the Oregon Islands National Wildlife Refuge, you're on but a small speck in that body of water covering nearly one-third of the earth's surface. Some people drive for days to see the Pacific, while others simply step onto their back deck. Either way, the view is for everyone: deep and vast as far as you can see.
The Vote Tally
Pacific Ocean 55%
Oregon's Crater Lake 19%
Alaska's Glacier Bay 13%
Yellowstone's Old Faithful 8%
Columbia River 5%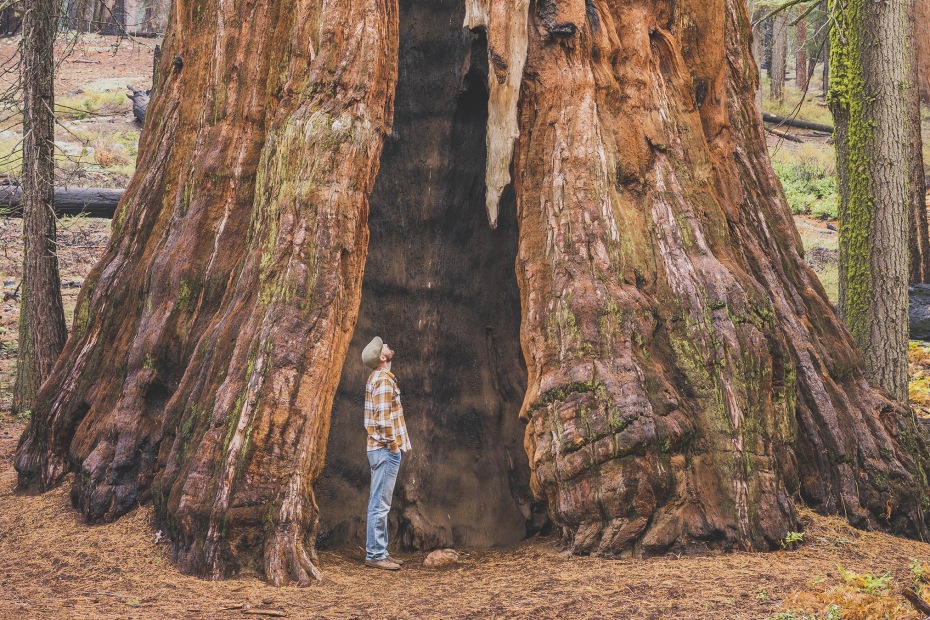 Best Life-Form: Redwoods
Visit a grove of coast redwoods, and you inevitably run into a problem: The trees are too tall to fit in your mind, let alone into a photo. That's OK, because you can still marvel at the furrowed trunks almost as wide as houses, look up at sunlight breaking through the branches overhead, and breathe in the green smells of moss and ferns.
Redwoods make their home in the foggy hills and mountains from central California's Big Sur coast to the Siskiyou National Forest of southern Oregon. Wherever they take root, redwoods grow with great ambition. Some of the trees in Redwood National and State Parks north of Eureka, CA, have dodged enough lightning strikes and chain saws to become the tallest trees on earth. The current champion, tucked in a remote part of the park, soars to nearly 380 feet, about as tall as a 35-story hotel and infinitely more impressive. The oldest have been growing for a couple of thousand years; many of the large ones were around when Columbus sailed for the New World.
Big Basin Redwoods State Park, a 1 ½-hour drive south from San Francisco, and Muir Woods National Monument, less than an hour north of the city, are popular spots for family walks and natural escapes. In Prairie Creek Redwoods State Park, about an hour south of the California-Oregon border, take the 11.6 mile Miners' Ridge and James Irvine loop trail and you can expect long stretches of solitude—just you, the giant trees, some chattering birds, and an inescapable feeling that human beings aren't such a big deal.
The Vote Tally
Redwoods 71%
Gray whales 16.5%
Grizzly bears 5%
California condors 4%
Saguaro cacti 3.5%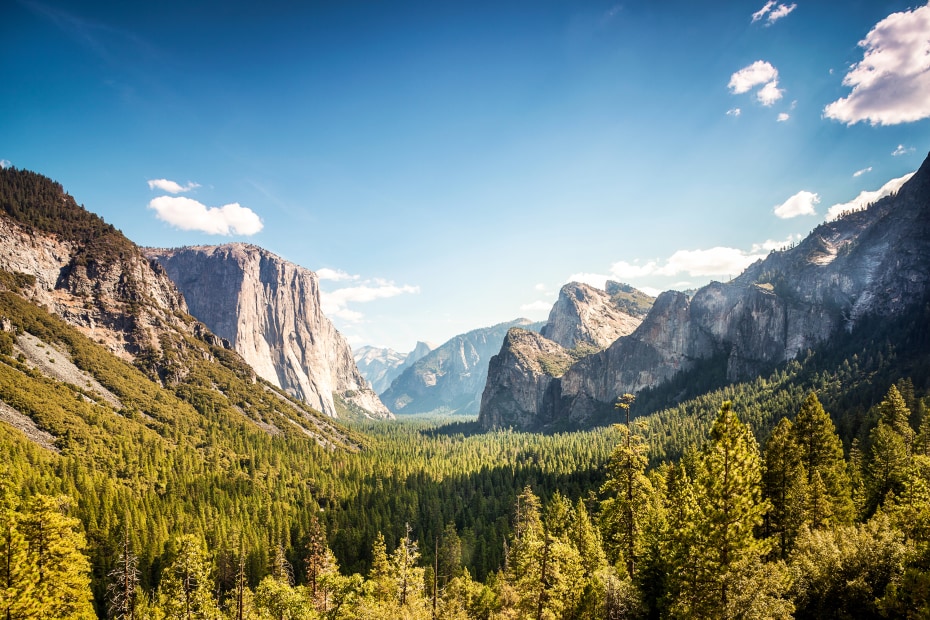 Best Land: Yosemite Valley
From an online ballot of 20 choices, readers picked winners in four categories, but Yosemite Valley was named the most amazing wonder of them all.
It should come as no surprise that ice carved Yosemite Valley tops any other landscape in the West. Give glaciers a few hundred thousand years to grind away at world-class monuments of granite, and amazing things can happen.
How powerful was that ice? Consider the 3,000-foot-tall face of El Capitan, the largest granite monolith on earth, polished to a high gloss as if finished with a giant belt sander. The graceful arch of Half Dome rises nearly 5,000 feet above the valley floor, daring hikers to brave the trek to the top, 14 to 16 miles round-trip, depending on the route. Throughout the valley, uncountable waterfalls—some mighty, some wispy—plunge into the void gouged by those ancient glaciers. Upper Yosemite Falls drops over 1,400 feet, creating enough spray at the bottom for dazzling rainbows—even at night, when lit by a full moon. During a wet spring, the major falls thunder with rock-rattling force and new cascades appear up and down the valley.
Today the Merced River, a clear mountain stream that remains untamed even when brimming with summertime swimmers and rafters, continues to shape the valley floor. Drive to Glacier Point, and the valley opens up before you: a lifetime view, millennia in the making.
The Vote Tally
Yosemite 36%
Grand Canyon 29%
Utah's arches 18%
Hawaii's volcanoes 12%
Denali/Mount McKinley 5%
Best Things We Made: Highway 1
It took a lot of moxie even to conceive of a highway traversing the deep canyons, wide rivers, rocky bluffs, and seaside mountains of the Pacific Coast. But moxie (and dynamite) was abundant back in the 1920s and '30s, when rock blasters, mule-team drivers, and prison laborers forged a road from California's San Simeon to Carmel-by-the-Sea. Those 90 miles later became part of a highway stretching from Southern California to the northern tip of Oregon, and beyond.
That's more than 1,000 miles, but most people enjoy the highway in chunks—a few hundred miles here, a few hundred miles there. In Northern California, even in places where the lanes expand from two to four or head inland (and become Highway 101), the route never loses its character. It's chock-full of iconic scenes: Big Sur's surf, the Golden Gate Bridge, the mighty trees of Redwood National and State Parks.
Still, the road demands nerve. It often hugs seaside cliffs or winds through hairpin turns that try the stomachs of even the most skillful drivers. The remedy: Take it slow. The world has enough high-speed interstates to get you where you're going. This is your chance to already be somewhere, one stunning mile after another.
The Vote Tally
Highway 1 38%
Golden Gate Bridge 37%
Hoover Dam 13%
Disneyland 10%
Space Needle 2%