Ready to embark on a little armchair travel this winter? The West plays a starring role in these books and movies, which means you can get lost in the streets of San Francisco and explore Montana's Big Sky country from the comfort of your living room. Settle in and enjoy some of our favorite stories set in the West.
Northern California
Dark Passage
A black-and-white mystery thriller set in and around San Francisco, this 1947 movie (based on the 1946 novel of the same name) stars real-life power-couple Humphrey Bogart and Lauren Bacall. Bogart plays Vincent Parry, a convict who escapes from San Quentin State Prison in Marin County after being framed for the murder of his wife. Bacall plays Irene Jansen, the supposed stranger who helps him find the real killer. Along the way, the film highlights some of San Francisco's most iconic attractions, including a mere decade-old Golden Gate Bridge, the Powell-Hyde cable car line, and the Presidio, which was then a military base. Jansen lives in the historic Malloch Building, a four-story, Streamline Moderne-style residential structure atop Telegraph Hill, with views of the San Francisco-Oakland Bay Bridge. The ship-inspired exterior, known for its exterior sgraffito (raised plaster) artwork and glass block elevator shaft, remains pretty much the same today.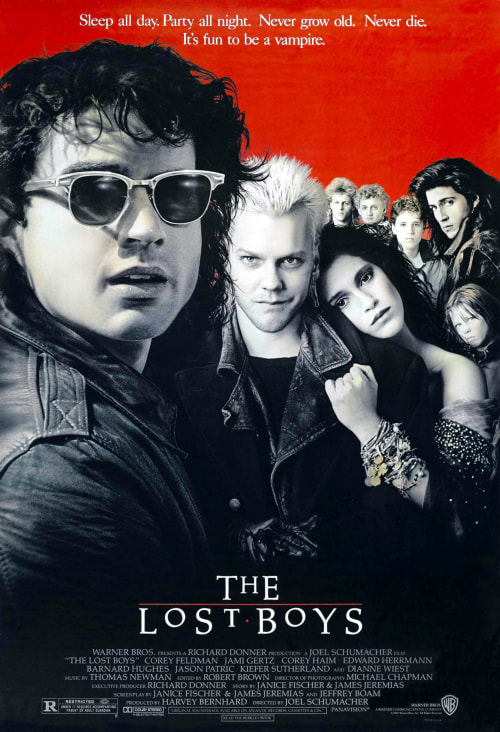 The Lost Boys
After watching this late '80s cult classic, it's nearly impossible to see the boardwalk in Santa Cruz, California, without picturing a pack of vampires flying through the sky. Not the tuxedoed, Bela Lugosi kind of bloodsucker, but rather a group of cool, quiet, punk-rocker 'vamps' with long hair, who ride motorcycles and reside in the fictional ruins of a sunken hotel. As a stand-in for the made-up town of Santa Carla, Santa Cruz is as essential to the film as its other stars, including Keifer Sutherland, who plays vampire David. The vampires first appear at the Santa Cruz Beach Boardwalk's hand-carved Looff Carousel, and rides like the Giant Dipper wooden roller coaster and the Sky Rider lend credence to the community's unconventional vibe—a major movie thread. Other spots to look out for: the Santa Cruz Wharf pier (home to Max's video store in the film), and the real-life Atlantis Fantasyworld, a comic book shop where Corey Haim's character Sam meets the vampire-hunting Frog brothers. Although the shop featured in the film was destroyed in the 1989 Loma Prieta earthquake, today's location operates downtown.
Honorable Mentions
There are so many great books and films that showcase Northern California worthy of inclusion. Here are several more for your queue:
Always Be My Maybe: This 2019 romantic comedy may be your best chance to get inside the San Francisco Fairmont's penthouse suite.
Joy Luck Club: San Francisco's Chinatown, as well as other Bay Area locations including Woodside and Contra Costa County. 
Milk: San Francisco's Castro district in full 1970s-inspired regalia.
Steinbeck's Ghost: A mystery for young teens set in Steinbeck's Central Valley.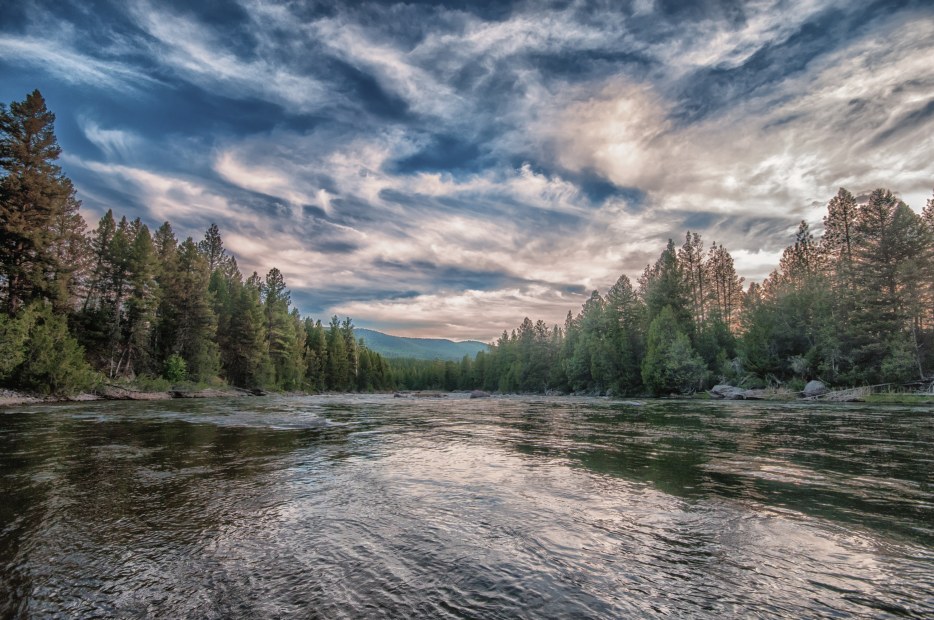 Montana
A River Runs Through It
Based on a semi-autographical novella by Norman Maclean, the Robert Redford-directed 1992 film A River Runs Through It brought a whole new appreciation to Montana's rivers, not to mention its abundance of other natural assets, when it was first released. We're talking forests brimming with fir trees and ponderosa pines, soaring mountain peaks, and wide-open countryside. All of it is on full display in the movie—a coming-of-age family drama starring Tom Skeritt as Reverend John Maclean, who instills a love of fly-fishing in his two sons, one of which is played by Brad Pitt. Happiness and sadness ensue, all against the extraordinary backdrop of Big Sky country. While both the book and the movie are set in western Montana university town of Missoula and its nearby Blackfoot River, filming took place further south in Livingston and Bozeman, and along the upper Yellowstone, Gallatin, and Boulder rivers. Wyoming's Granite Falls, located within Bridger-Teton National Forest, also makes a few appearances.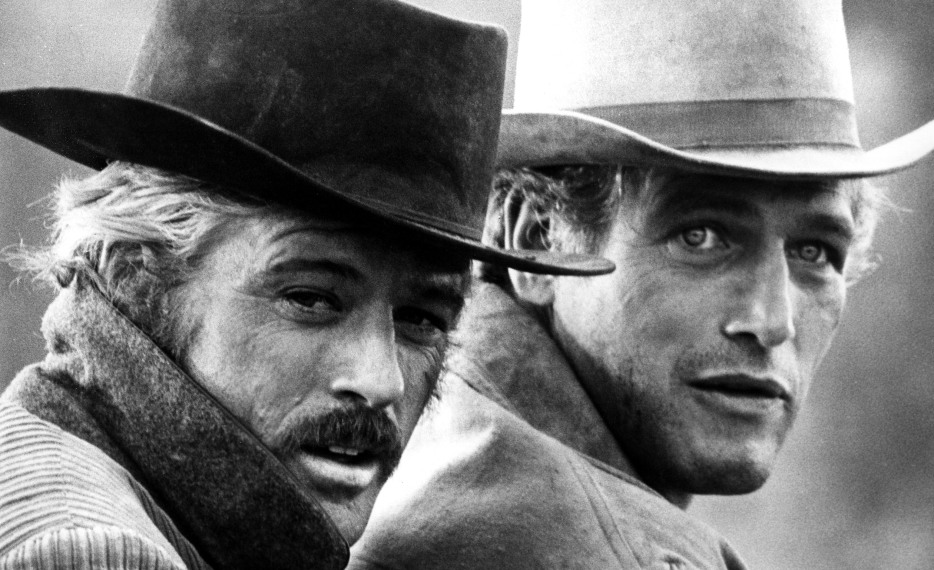 Utah
Butch Cassidy and the Sundance Kid
Based loosely on real-life outlaw Robert LeRoy Parker (Butch Cassidy) and his accomplice, Harry Alonzo Longabaugh (the "Sundance Kid"), this 1969 favorite stars Paul Newman (Cassidy) and Robert Redford (Sundance) as the two Wild West train robbers who are on the run after a botched theft. While the movie is set in early 1900s Wyoming, the bulk of its filming occurred in Colorado and Utah, especially in the latter's Greater Zion region. Keep an eye out for Cave Valley, which is in the Kolob section of Zion National Park (and some of which is on private property), and the stunning petrified dunes of Snow Canyon State Park, just outside of St. George. The scene where Cassidy rides a bike with Sundance's girlfriend, Etta Place (played by Katharine Ross) is in Grafton, Utah, a riverside Mormon settlement that's a ghost town today.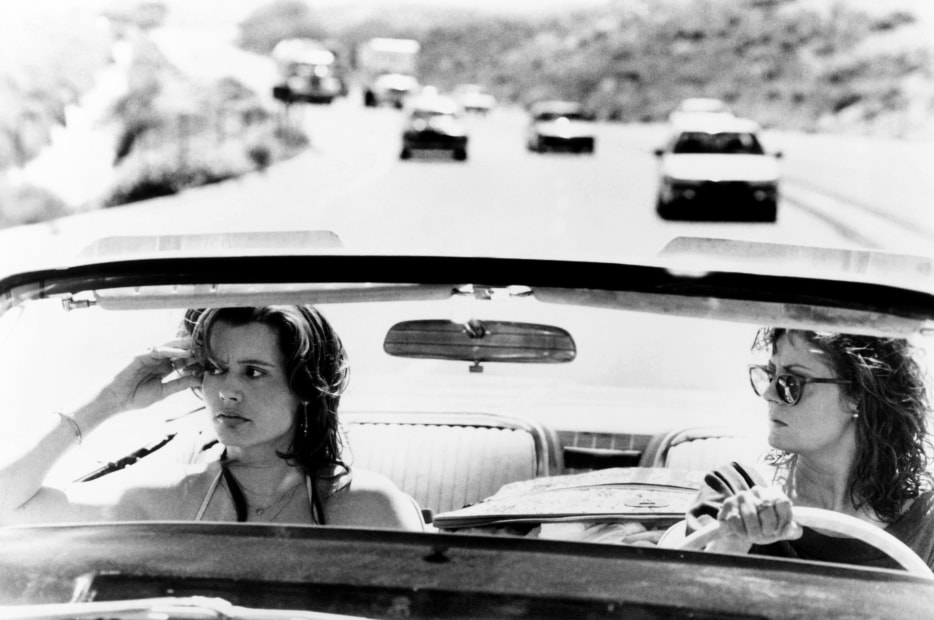 Arizona and Utah
Thelma & Louise 
Women steal the show (and then some!) in this 1991 road-trip adventure starring Susan Sarandon, Geena Davis, and a very young Brad Pitt in his first notable movie role. The wonderfully scenic film showcases some of the West's most spectacular vistas. These include the jutting sandstone buttes of Monument Valley Navajo Tribal Park—located on the cusp of the Arizona-Utah state line—which appears in the original Thelma & Louise movie poster; Route 46 and Utah's La Sal Mountains, in the film's opening scene; and sections of Arches and Canyonlands national parks. Although Arizona's Grand Canyon features prominently in the movie's iconic final scenes, its filming 'stunt-double' is actually Utah's Fossil Point near Dead Horse Point State Park, just outside of Moab.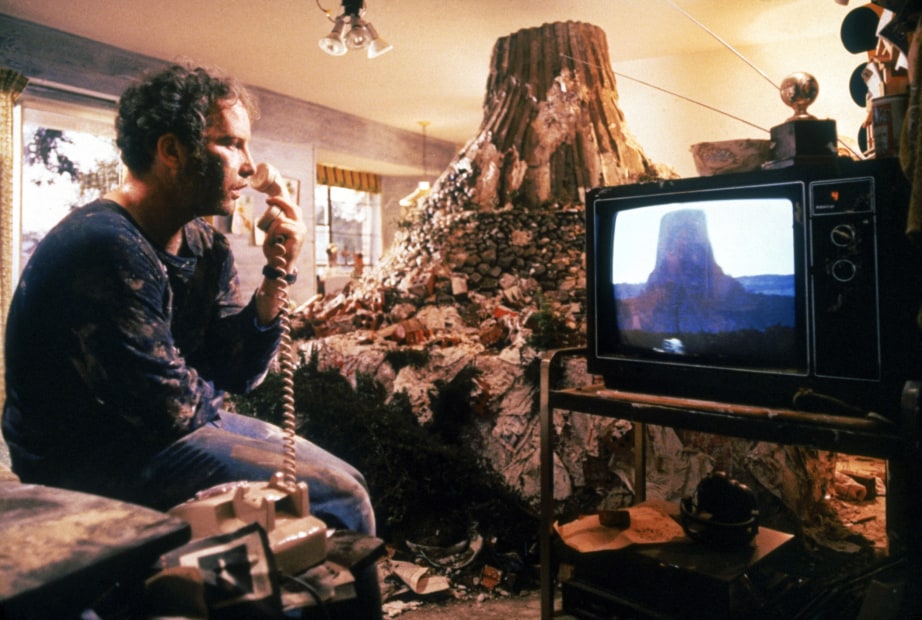 Wyoming
Close Encounters of the Third Kind
Steven Spielberg wrote and directed this 1977 sci-fi adventure starring Richard Dreyfuss as electrical lineman Roy Neary, whose life changes when he encounters a UFO in his Indiana town. Thirty years later, the Library of Congress added the film to its National Film Registry for its distinct role in American film heritage. Aliens are, of course, one of the movie's calling cards, but just as important is the site where they land: Devils Tower in northeastern Wyoming. Not only is this solitary granite geological feature the country's first national monument, it's also a sacred place to more than 20 American Indian tribes. Its name means "Bear Lodge" in Lakota (the tower's column formations look like a giant bear's claws produced them). You'll never look at the tower—or mashed potatoes, for that matter—in the same way after watching this flick.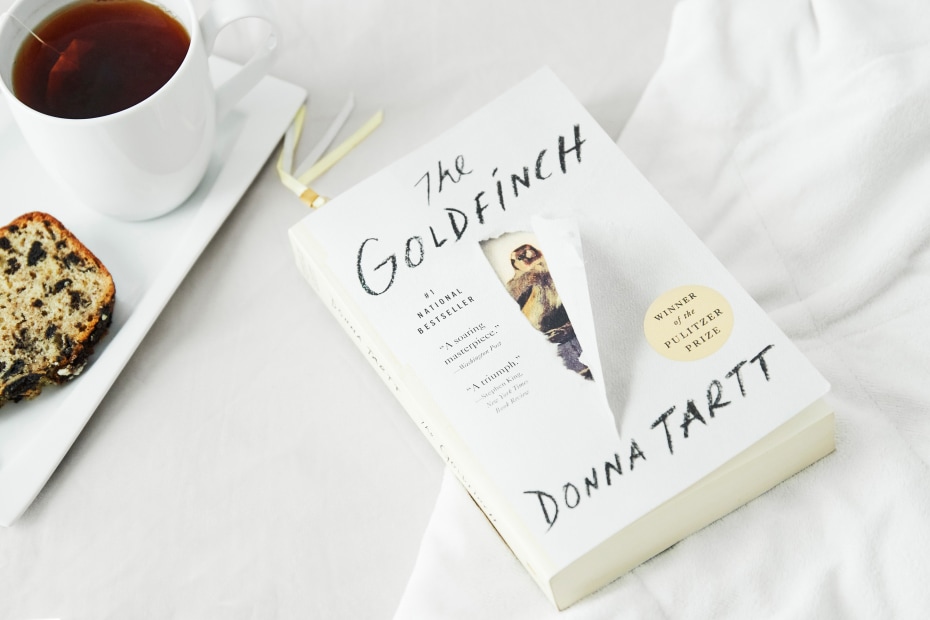 Nevada
The Goldfinch
Donna Tartt's Pulitzer-winning 2013 novel and the 2019 film adaption tell the story of Theo Decker, a teenager whose world is suddenly turned upside down by tragedy, and a small Dutch painting called The Goldfinch that ends up defining his life. Both the book and the movie take place in Manhattan, Amsterdam, and Las Vegas, where Decker moves in with his largely absent father. The Nevada setting is decidedly bleak, with vast swaths of desert emptiness and harsh sunlight, but it makes watching the film or reading the book while nestled up on a couch beneath a warm blanket feel all the more snug.