Brighter skies and warming temperatures aren't the only reasons to be excited about spring. The season also offers destinations that are much more affordable than in summer, and in many cases—with their colorful displays of wildflowers, migratory birds, and emerging wildlife—even more stunning. Here are seven budget-friendly spring getaways across the West, from Wyoming's greater Yellowstone region to Northern California's Point Reyes National Seashore.
Sequoia and Kings Canyon National Parks, California 
California's Sequoia and Kings Canyon National Parks are the perfect places to enjoy wildflowers at a slower pace. Fiddlenecks and violet lupines light up the meadows with bright yellows and purples in these neighboring wildernesses, while the Pacific dogwood trees along the parks' Generals Highway are in full-bloom. Migratory songbirds, such as brightly-colored tanagers and high-pitched warblers, nest in the forests of giant sequoias, white fir, sugar pine, and incense cedar. 
Day hike past wandering creeks and in the shadow of granite peaks, or opt for a leisurely drive along Kings Canyon Scenic Byway, a 50-mile stretch of roadway that winds among steep canyon walls and towering trees and includes plenty of pull-outs for panoramic views. The parks' newly reconstructed Grant Grove Restaurant is scheduled to open in late March, though you can also pack in your food for a few nights at Kings Canyon's Azalea Campground. Its 20 year-round sites are available on a first-come, first-served basis throughout the season (beginning May 10, reservations are required at all sites, and an additional 90 sites will be available beginning May 24).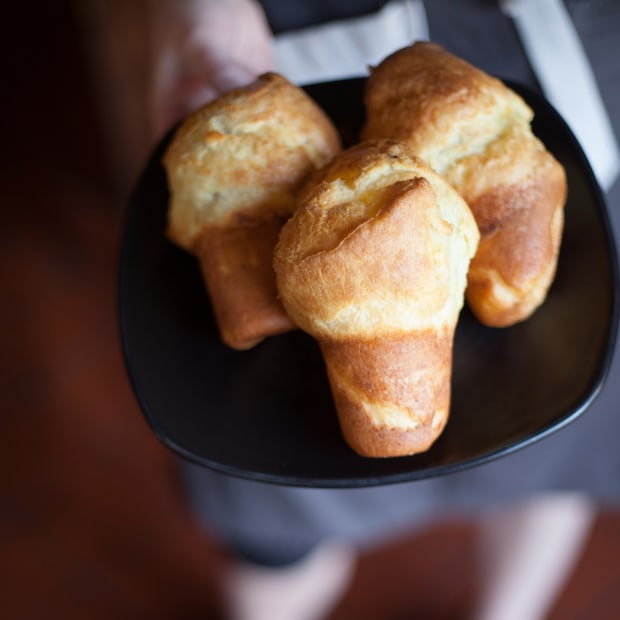 Point Reyes National Seashore, California 
Mid-March is peak season for gray whale migration in Point Reyes National Seashore, as they make their way north toward Alaska's nutrient-rich waters. The best place to watch them is from the Point Reyes Lighthouse, a historic 19th century navigation station with jaw-dropping views of the Pacific. Just 30 miles northwest of San Francisco, the Point Reyes peninsula is well-suited for a quiet reprieve. Stroll along its sandy beaches, watch dozens of Tule elk grazing alongside the roadsides, or take an unhurried drive among rolling hills covered in coastal scrub. 
Northern elephant seals set up on the shoreline along Drakes Bay, though you can head a bit further north and secure a spot of your own at Heart's Desire Beach, a sheltered cove along the calmer waters of Tomales Bay. The small towns of Olema and Point Reyes Station offer several dining options, including the latter's Station House Café, where steamed mussels and burgers will come accompanied with live music on Sunday evenings starting in late spring. 
Winslow, Arizona
With a rich history in transportation, including being a stop along both the historic Santa Fe Railway and Route 66, Winslow makes for the consummate spring-break road trip. It's also an ideal hub for exploring Arizona's high plateau country and Petrified Forest National Park. Approximately 50 miles east of town, the 346-square-miles of lunar and prairie-like landscapes and the fossilized wood of trees that lived more than 200 million years ago await. Take a walk through the park's Rainbow Forest, home to petrified logs in a myriad of bright colors, or stop by the Rainbow Forest Museum to see exhibits of fossilized ferns, palm-like cycad plants, and giant phytosaurs reptiles, all unearthed since the early 20th century. 
Back in town, the Old Trails Museum provides insight into Winslow's unique history, including its trading posts on Navajo and Hopi tribal lands and Fred Harvey's La Posada Hotel, often considered the "last great railway hotel" of the American Southwest. Afterwards, fill up on fish tacos and craft beer at the nearby RelicRoad Brewing Company.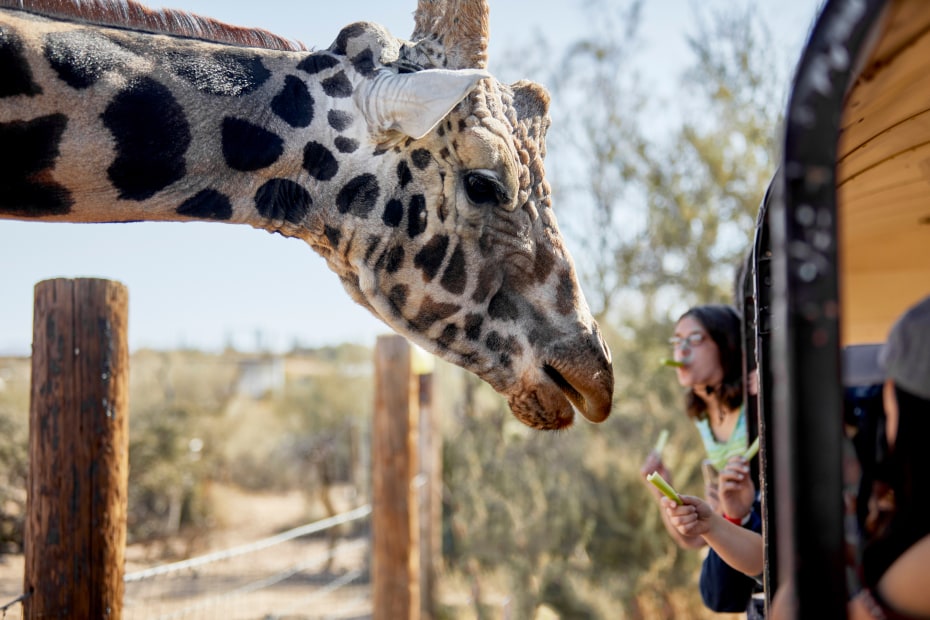 Camp Verde, Arizona 
There's plenty to delight family members of all ages in Arizona's lush Verde Valley. Along the Verde River, one of the Southwest's last free flowing rivers, Camp Verde is about 90 miles north of Phoenix and approximately 5-10 degrees cooler. It's also situated among a bevy of historic and archaeological sites, a gateway to a flourishing wine country, and home to the 104-acre Out of Africa Wildlife Park that features a walk-through wildlife preserve and animals ranging from lions and tigers to a slow-moving, two-toed sloth. 
Experience the life of ancient cliff dwellers through pottery, textiles, and plant remains at the Verde Valley Archaeology Center and Museum, or see cliff dwellings at Montezuma Castle National Monument. Later, load up on chili dogs and nachos at Verde Brewing Co., then wait for evening, when Camp Verde's star-filled skies (the town was designated as an International Dark Sky Community in 2018) are in full swing. 
Hot Springs, Northern Nevada 
Northern Nevada tends to stay cooler longer than its southern counterpart, making spring break a wonderful time to dip into the region's geothermal hot springs. The state is home to 300 of them—some extremely primitive, others with restaurants, bars, and locker rooms—and part of the fun is in tracking down your own private soaking pool (just be sure to wear proper shoes for slogging through mud and sagebrush and to always test the water beforehand—some springs are dangerously hot). 
For a rustic soak that doesn't require a compass, consider Paradise Valley Hot Spring, a free-to-enter (and clothing optional) soaking tub that sits alongside the Little Humboldt River off of Route 95. If you're looking for something more refined, head to Carson Hot Springs. Here, the area's Washoe tribe were once frequent visitors to these natural waters, which are today outfitted with nine indoor private pools and four outdoor mineral pools. Another great option is the historic 1862 David Walley's Resort, which is nestled at the base of the Sierra Nevada mountains in Genoa. Both hot springs have food onsite, but the Genoa Country Store in Genoa and Heidi's Family Restaurant in Carson City each serve up eats that are tasty and budget-friendly.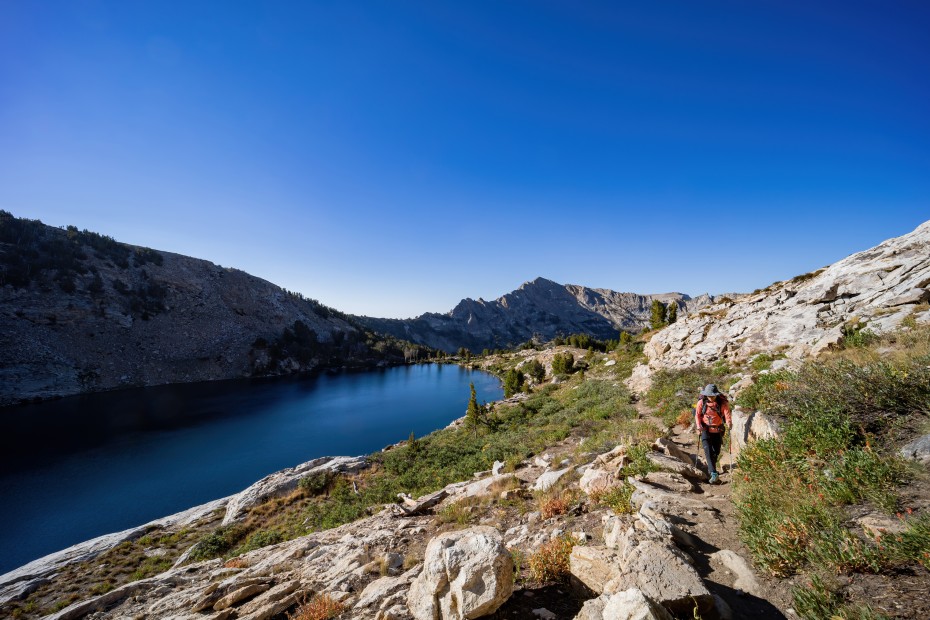 Elko, Nevada
Follow in the footsteps of more than 250,000 emigrants who embarked along the historic California Trail in the mid-19th century, or do a little trekking of your own in and around Elko, northeastern Nevada's largest town. Set among the backdrop of the Ruby Mountains, there's easy access to numerous hiking trails, including the 3.6-mile Island Lake Trail, where wildflowers are on full-display come spring.
Back in town, artists from across the West and around the globe are responsible for the brightly painted murals decorating the walkable downtown, while its restaurants—including the family-style dining room of the legendary Star Hotel—showcase the region's Basque culture. The superb California Trail Interpretive Center highlights the arduous journey through life-size dioramas and audio stories. Visitors can learn more about this authentic Western town and its surroundings at the Northeastern Nevada Museum, home to Shoshone baskets, mining artifacts, and one of the state's largest taxidermied wild animal collections.
Cody, Wyoming
Spring in Yellowstone is a time of newly born bison and bear cubs, cascading waterfalls, and fewer crowds, and Cody—just 55 miles from the park's east entrance—makes for the perfect base. Legendary showman and Pony Express rider "Buffalo Bill" Cody founded this richly colorful town in the late 19th century, and it's been attracting visitors since. These days, you can dine on beef brisket and rib-eye sandwiches at the historic Irma Hotel, or peruse the five massive museums that make up the Buffalo Bill Center of the West. Here, you'll find everything from the paintings of "Cowboy Artist" Charlie Russell to a series of Vans sneakers painted by artists from Montana's St. Labre Indian School on view. 
When you're ready to explore the surrounding area, take the Buffalo Bill Cody Scenic Byway, which connects Cody and Yellowstone and travels 27.5 miles along the Shoshone River's north fork and winds its way through forest, canyons, and open valleys. Don't-miss stops include the steaming fumaroles of Colter's Hell and Buffalo Bill Dam—considered an engineering marvel upon its 1910 completion.