Whether you're looking to get out of town for Memorial Day Weekend or simply want to spend a few days escaping the crowds, we've scoured the West for long-weekend getaways that fit a range of budgets and interests. From a remote Alaskan resort to a quieter stretch of California's Highway 1, here are six spots where you'll want that extra day—or two! 
Capitol Reef National Park and Torrey, Utah
As one of Utah's less-visited national parks, Capitol Reef feels like a secret gem. This rugged red rock beauty is brimming with hiking trails, scenic drives (the spectacular 8-mile Capitol Reef Scenic Drive winds past windswept drifted dunes and old mining tunnels and has more than a dozen designated viewpoints), and ancient American Indian petroglyphs. 
The park and nearby Torrey, the tiny tree-lined town that serves as the park's gateway, make for the perfect long-weekend escape. Shop for baked goods and custom-made necklaces at Torrey's Wayne County Farmers' Market, Saturdays throughout summer. Dine on seasonal and sustainable meals such as smoked duck with apricot orchard sauce and wild rice pilaf at Hunt & Gather Restaurant. Need something quick? The family-run Wild Rabbit Cafe offers packed lunches to-go for your weekend adventures. 
When the sun sets, don't forget to look up. Torrey and Capitol Reef are both designated International Dark Sky areas, which means you can embark on full moon walks and night sky tours, or simply look up to take in the stellar celestial views.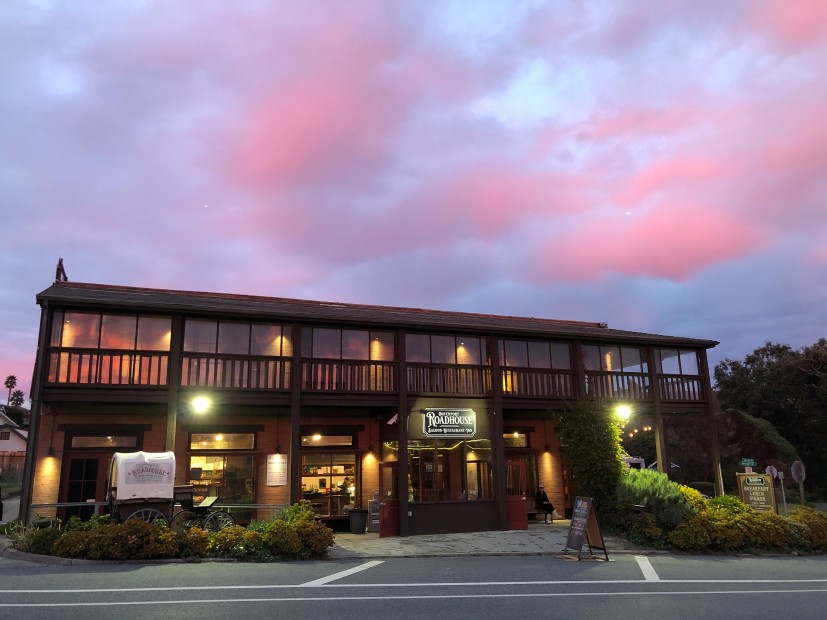 Highway One, Pescardero to Davenport, California
Experience a more bucolic side of Highway 1 with a long-weekend road trip south from Pescadero to Davenport. The 25-mile stretch passes alongside Big Basin Redwoods State Park, where ancient coast redwoods trees are on full view (though in limited capacity due to recent fire and weather damage), and coastal hills bookend Pacific waters. In the heart of it all sits Costanoa Lodge & Camp, an eco-resort with glamping-style bungalows, RV and tent campsites, and a 39-room lodge, not to mention a range of activities—from guided bird-watching to crafting abstract sand art—depending on day. 
Perched on a rocky promontory just north, the Pigeon Point Lighthouse still guides incoming ships to safety with its automated LED lens. Standing at 115-feet, this late 19th century beacon is one of the West Coast's tallest lighthouses. Looking to spend more time outside? Pick strawberries at Swanton Berry Farm, or wander the three-to-four miles along ocean bluffs and through coastal scrub at Año Nuevo State Park to see elephant seals enjoying their annual beachside molting pilgrimage (April to November, self-guided walk permit required). 
When you're done peering into Davenport's exquisite tide pools, slide into the rustic Davenport Roadhouse, where artichoke-topped pizzas and gourmet burgers often come with live, sing-along-worthy tunes.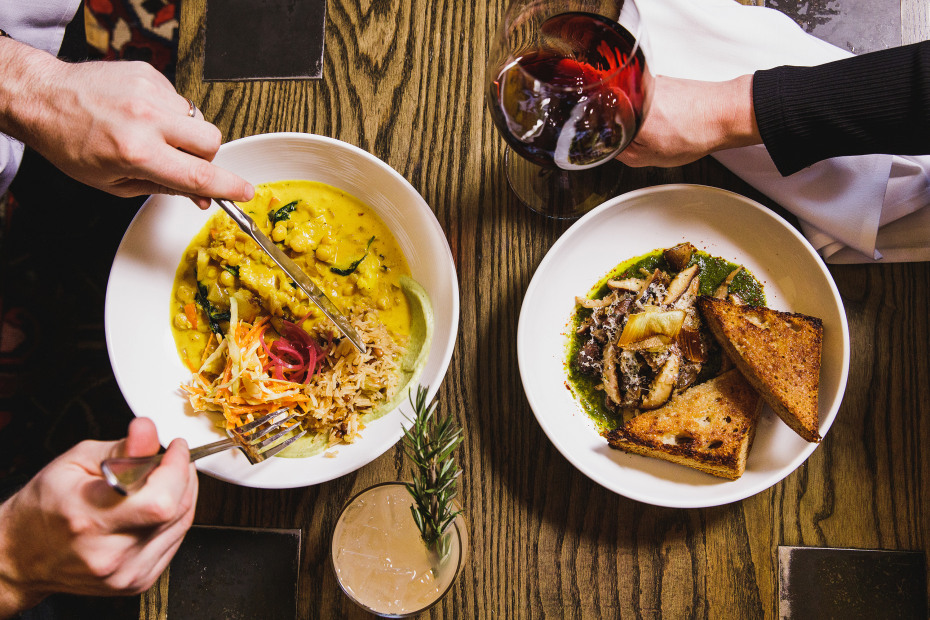 Missoula, Montana 
As a university town, Missoula's population shrinks during summer, which means there's plenty of space for taking in the local offerings, from art galleries to concerts and comedy shows at the city's landmark Wilma Theatre. Spend a few hours perusing modernist Montana art and the hundreds of objects—from jewelry to textiles—donated by western Montana's Hmong community at the free Missoula Art Museum, or visit the remains of the state's most intact ghost town, Garnet, approximately 38-miles east. 
Just north of Missoula, the 32,976-acre Rattlesnake National Recreation Area & Wilderness delights with dozens of refreshing mountain lakes, vast forests, and miles of multi-use trails. The 5.9-mile Historic Curry Cabin and Sawmill Gulch Loop, though a bit of a challenge, offers a wonderful area introduction and includes the remnants of a log cabin. 
Back in town, lounge on the grass in Caras Park—Missoula's waterside hub—to watch intrepid surfers take on the Clark Fork River's man-made Brennan's Wave or partake in events like Downtown ToNight, a summertime Thursday night extravaganza of food trucks and live music. 
For a meal at a solid table, urban wine bar Plonk dishes up buffalo cauliflower and crispy fried chicken katsu alongside their extensive wine list.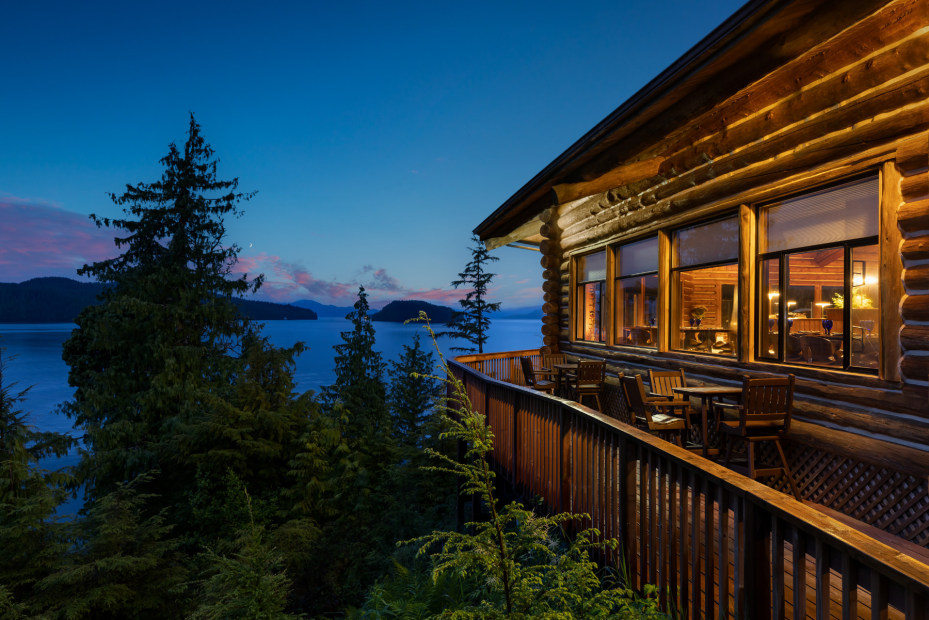 Salmon Falls Resort, Ketchikan, Alaska
You don't have to be an angler to appreciate Ketchikan's all-inclusive Salmon Falls Resort, tucked away about 16 miles north of town. Despite its remote location, locals make the drive to enjoy the seafood and microbrews of the on-site Salmon Falls' Timbers Restaurant, not to mention its stunning Inside Passage scenery (which often includes pods of playful humpback whales). 
While king salmon, silver salmon, and halibut fishing are a highlight for many of the resort's guests, there's plenty to do otherwise. Adventurous travelers can take a float plane tour over the glacial bays and snow-speckled peaks of Misty Fjords National Monument or circumnavigate small islands inside Clover Pass on kayaks while keeping a sharp eye out for eagles, seals, Pacific porpoises, humpback whales, and orcas. Looking to relax? Watch the resort's chef prepare salmon dishes before pairing them with Alaskan microbrews or cozy up by the firepit.
The resort offers transport into town as well, which means you can learn about the living artistic traditions of the Tlingit, Haida, and Tsimshian peoples at the Totem Heritage Center and spend an hour sipping something frothy from Pilothouse Coffee's inviting digs.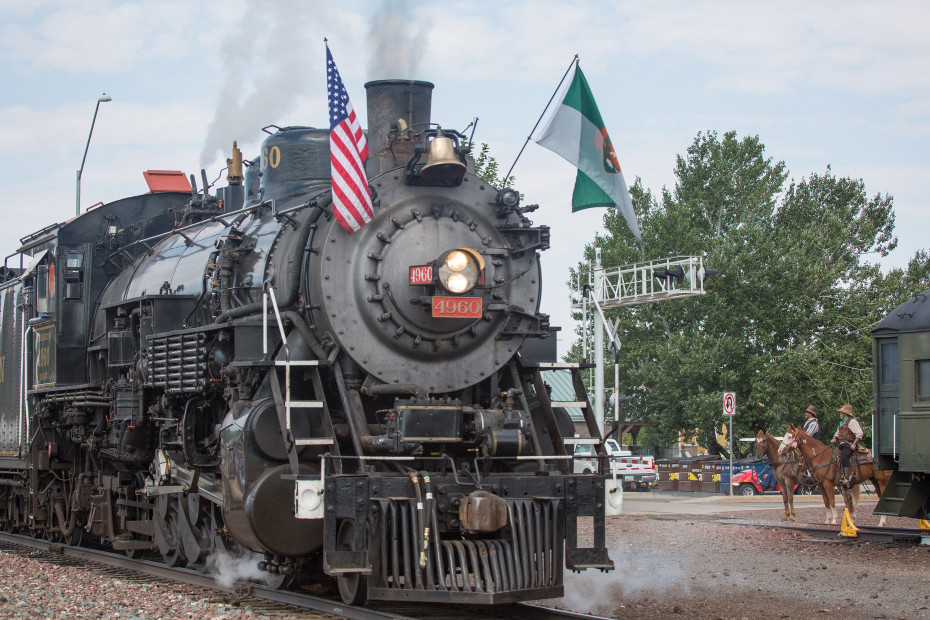 Williams, Arizona 
Less than 60 miles south of Grand Canyon National Park, Williams is a small-town bursting with things to occupy visitors. One of its most enduring attractions is the Grand Canyon Railway, an historic train line that's been carrying passengers to and from the canyon's South Rim for over a century. Along the way, singing cowboys and the occasional train robbery (staged, of course!) bring the journey to life. Williams is also a stop along the iconic Route 66. It's a notoriety that's embraced throughout town, including at Cruiser's Route 66 Cafe, where you can dine on green chile burgers and barbecue brisket sandwiches surrounded by vintage road signs and restored gas pumps. 
To the east of Williams, Bearizona Wildlife Park boasts more than three miles of drive-through ponderosa pine forest, where animals such as mountain goats, bison, and the park's signature bears reside. See them up-close from the safety of your vehicle before catching an otter feeding or reptile talk at the park's 20-acre walk-through area.
Mount Charleston, Nevada 
Although it's just outside of Las Vegas, Nevada's Spring Mountains National Recreation Area (which includes 11,916-foot tall Charleston Peak) feels world's away, with its more than 60 miles of hiking trails, free-roaming burros and wild horses, and opportunities for afternoon picnics among spectacular canyons and curl-leaf mountain mahogany forests or camping beneath the stars. 
Gaze at the Mojave Desert from the Desert View Overlook—the same spot where families once gathered to watch the government's atomic bomb testing. Over at the Spring Mountains Visitor Gateway the circular Seven Stones Plaza honors the seven Southern Paiute tribes that consider the area sacred. On the other side of the visitor's center lies a monument to the silent heroes of the Cold War, including 14 people that died in a United States Air Force plane crash on Charleston Peak in 1955. 
Take in the views from Lee Canyon's Bristlecone Skydeck. Rent a bike and head to the lifts for a day of downhill mountain biking, either on your own or as part of a class. Finally, refuel with eats like Bavarian pretzels and blueberry arugula salads on the patio at Lee Canyon's Bighorn Grill.