From the stunning coast of California's Big Sur to the waters of Arizona's Lake Havasu, the Western U.S. boasts inviting beaches. However, finding one that offers ample space and a semblance of solitude can get tricky. Thankfully, quiet beaches can be found—if you know where to look. Here are 10 crowd-free spots to sink your toes into the sand.
Neskowin Beach State Recreation Site in Neskowin, Oregon
Located at the edge of the seaside village of Neskowin, Neskowin Beach has a secret: a haunting ghost forest, made up of the fossilized remains of 2,000-year-old Sitka spruce tree trunks, that reveals itself at low tide. Another treasure is the beach's Proposal Rock, a large sea stack topped with Sitka spruce trees that's also accessible when the waters retreat. Look for bald eagles perched in the tree-tops and sand dollars as you wander the beach.
Pinnacle Gulch Beach in Bodega Bay, California
Beaches are plentiful along Northern California's Sonoma Coast, though the bulk of them tend to fill up quickly on warmer days. Not so with Pinnacle Gulch. Located at the bottom of the half-mile-long Pinnacle Gulch Coastal Access Trail, south of Highway 1 and Bodega Harbor, this steep, quarter-mile stretch is relatively deserted, save for its many migrating and resident shorebirds. Low tide is the best time to visit—the large rocks dotting the beach will be in full view and tide pools appear along the beach's south end. Keep an eye out for vibrant hanging sea anemones and sea stars, which are making a comeback after a mysterious disease caused them near-extinction in 2013. The beach itself offers excellent views of Bodega Head, the rocky promontory protecting Bodega Harbor, in the distance.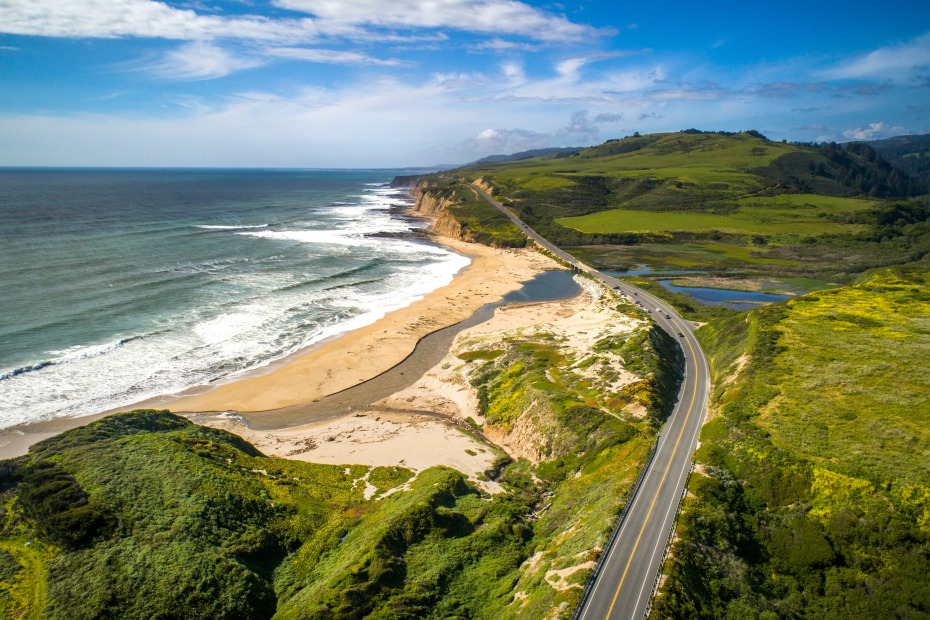 Scott Creek Beach in Davenport, California
With easy access from Highway 1 and no parking fees, it's a wonder more people don't find their way to Scott Creek Beach, a relaxing stretch of sand between Half Moon Bay and Santa Cruz. The beach itself is nestled between two mudstone cliffs and extends about a half-mile, giving families and larger parties plenty of room to spread. It can get windy, which is the exact reason windsurfers and kitesurfers flock to its waters, especially along the beach's northern end. Some things to note: Swimming is discouraged due to a strong undertow, and there's a "no dog" policy, since portions of the beach are nesting areas for endangered snowy plovers.
Carmel Meadows Beach in Carmel, California
Carmel-by-the-Sea's iconic Carmel Beach, a crescent-shaped stunner that's known for its lengthy sands and good surf, is a favorite among visitors and surfers alike. But for a quieter, less-crowded alternative, Carmel Meadows Beach is the place to go. While technically a part of Carmel River State Beach to its north, this wide, western-facing stretch sports its own laid-back vibe. Sheltered by a series of bluffs, the tops of which offer breathtaking Pacific views, it's an ideal spot for sunbathers and anyone looking to catch sight of marine life, such as dolphins and sea lions. A strong undertow and powerful rip currents means swimmers should steer clear, but don't miss out on the sunsets—they're spectacular.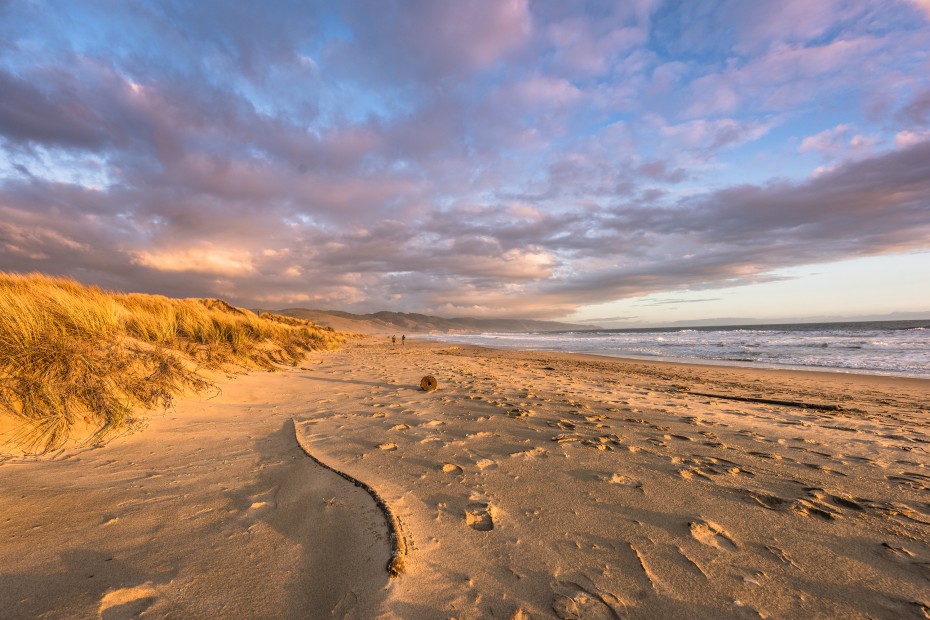 Limantour Beach in Point Reyes National Seashore, California
Rather than brave the open and often turbulent waters of Point Reyes' western side, take a dip at Limantour Beach, a south-facing stretch that features a gentle surf and relatively few visitors. The beach itself is named for a French merchant who shipwrecked here in the 1840s. Its sheltered white sands extend for nearly three miles, and sea breezes create ideal conditions for kite flying. Shorebirds—including snowy egrets, great-blue herons, and osprey—are frequent visitors, and keep an eye out for harbor seals sunning and resting on the beach's western end.
River Island State Park in Parker, Arizona
Tucked on an inlet on the Colorado River's shores, River Island State Park features both fabulous mountain views and a small, scenic beach that's protected from the river's current. Its secluded cove setting offers a quiet reprieve from the sometimes chaotic river waters, which are often teeming with boaters and rafters. There's a roped-off section for swimming, and the park's waters are ripe for low-key sports like stand-up paddleboarding and tubing. Pitch a tent or park an RV and make it a bonafide getaway.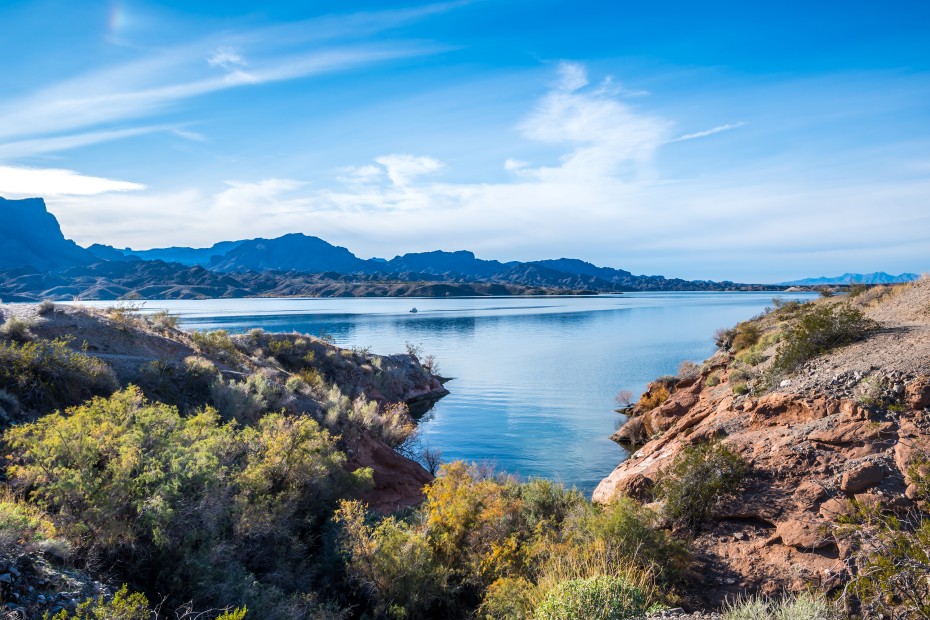 Cattail Cove State Park Beach in Lake Havasu City, Arizona
Removed from all the bustle and boat traffic associated with much of Lake Havasu, Cattail Cove's white sand beach provides an ideal spot to unwind. The 2,000-acre park is home to RV and camping facilities, including dozens of more remote boat-in sites, and its beach is generally void of large crowds. There's also a dedicated beach area for pooches to roam, and a designated swimming spot ideal for cooling off.
Nevada Beach & Campground in Lake Tahoe, Nevada
Perhaps due to its east shore location, Nevada Beach is much quieter than many of its Lake Tahoe counterparts. Still, it offers just as remarkable views, including panoramic vistas of both the lake and the surrounding Sierra Nevada mountains. The beach is sandy and spacious. In fact, it's one of the widest beaches on the lake. Bring along a fishing rod and a picnic, or set out for a walk along the nearby Lam Watah Nature Trail, a 2.8-mile-long out-and-back trek that winds through groves of Aspen and native pine trees. Nevada Beach's waters have their own marked swimming area, and dogs can swim on the beach's south end.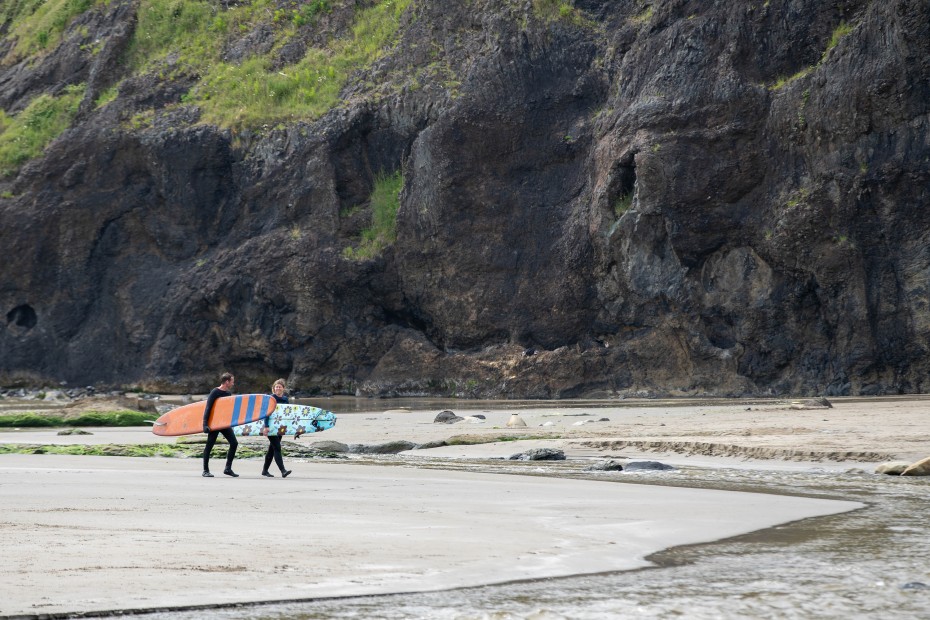 Agate Beach State Recreation Site in Newport, Oregon
While this Agate Beach can be easily mistaken for the ones in Port Orford or Gold Beach, Newport's Agate Beach is a coastal gem. The expanse of soft, fine sand sits between Nye Beach and Yaquina Head. However, one thing it doesn't have is agates. Although here once, the translucent and colorful stones disappeared decades ago with the lengthening of Yaquina Bay's jetties. These days, the beach is pretty much rock-free, making it ideal for strolling or razor clamming. Agate Beach also offers a prime view of the Heceta Head Lighthouse, a working lighthouse with a cozy bed and breakfast.
China Beach in Brookings, Oregon
Although one of the only open and sandy stretches along the Samuel H. Boardman State Scenic Corridor, a dozen miles of mostly rugged Highway 101 Oregon coastline, China Beach remains relatively undiscovered. Which is a good thing for those who like spectacular scenery (we're talking tree-topped cliffs and surf-protruding sea stacks) without all the crowds. Beachcombers will find plenty of shells and driftwood to photograph. Don't miss the tide pools at low tide on the beach's south end, along the foot of Thomas Point, a 20-foot-tall promontory.