These days, the "perfect date" doesn't necessarily mean scoring the most coveted table in town. For the young ones and the young at heart, the adventurous, and those who still have stars in their eyes, we've got you covered with unique ideas—and a couple of classics—to make your winter rendezvous something to remember.
An Afternoon at the Rink
Who says kids get to have all the fun? Step into a time machine by reliving some of your childhood favorites. These activities are sure to put silly smiles on your faces—and they won't break the bank either. Try gliding around one of these ice rinks, then cuddle up afterwards over a cup of hot cocoa. There are even a few retro roller rinks still to be found, such as the Moonlight Rollerway in Glendale, CA, which features an in-house organist every Tuesday night, and the Church of Eight Wheels in San Francisco.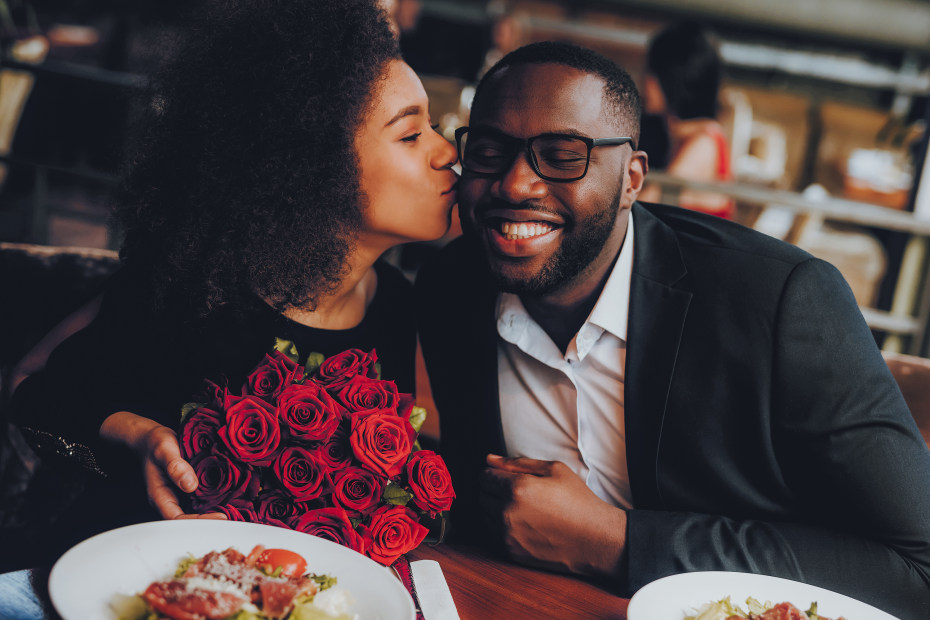 Dinner and a Movie, with a Twist
Nothing says date night like tickets to a movie, but instead of joining the crowds at the multiplex for the latest blockbuster, look for a historic or repertory theater, such as these classic movie houses in the West, many of which offer screenings of classic films and other special events. Movie buffs can likewise set their hearts a-flutter by skipping the popcorn-strewn-seats altogether and scouting out the filming locations of their favorite romantic movies. Fans of Sleepless in Seattle can relive its wistful pleasures by visiting Tom Hanks' Lake Union houseboat and Pike Place Market. Lovers of La La Land, meanwhile, can swoon over live jazz at The Lighthouse Cafe in Hermosa Beach or a nightcap at Burbank's Smoke House Restaurant (no guarantee, however, that Ryan Gosling will be on the piano). Those who prefer their drama between the pages will enjoy getting lost in the aisles of one of these independent bookstores, then sharing their favorite reads over a cup of coffee or a more adult beverage.
Play Date
Old-school arcades are making a comeback, and they're the perfect spot for indoor fun when the weather turns. Flex your Skee-ball skills at a vintage arcade such as the Musée Mécanique on Fisherman's Wharf in San Francisco, where you'll also find an endless array of curiosities including the Kiss-o-Meter and the Love Tester machine. Pinball wizards will want to make a pilgrimage to the Pinball Hall of Fame in Las Vegas, Ground Kontrol in Portland, or Tilt Studio in Tempe, Arizona, where mint-condition machines line the walls (bonus, Ground Kontrol and Tilt Studio also serve beloved bar bites—think fully loaded nachos, burgers, and pretzels—and refreshing drinks fit for winners). Prefer something more low tech? You and your date can go tête-a-tête at a local ping pong club such as Spin (with locations in Seattle and San Francisco), and keep it slightly less serious with some cocktails to accompany your game, or show off your putting skills at a hip mini-golf course.
Natural Wonders
While mid-February may not be the typical time to plan a national (or state) park outing, it could be just the thing for a cozy date; let these winter-oriented outdoor activities inspire you, or research your nearby parks for more ideas. If you prefer to stay indoors, you can still (almost) touch the sky at a local planetarium such as Los Angeles' Griffith Park Observatory, Wyoming's Casper Planetarium, Portland's Oregon Museum of Science and Industry, or San Francisco's Morrison Planetarium inside the California Academy of Sciences. For an unparalleled celestial viewing experience, book the SkyNights Stargazing program in advance at the University of Arizona's Mt. Lemmon Sky Center near Tucson.
The Most Romantic Place on Earth
If Mickey and Minnie are your ultimate #couplegoals, then head to Disneyland, where Valentine's Day is super-sized into a monthlong celebration. From love-themed sweet treats to extra-special photo ops and heart-adorned merchandise, a visit to the magic kingdom will bring out the hopeless romantic in anyone. And contrary to popular belief, you don't need to be with your kids to have fun.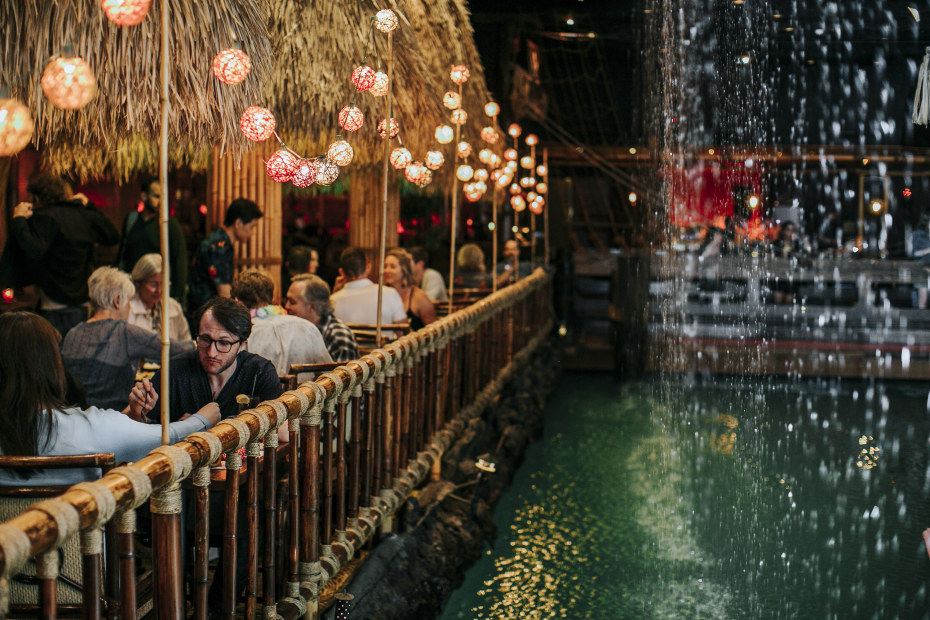 Creative Sips and Bites
A decadent dinner is always a welcome idea, and these unexpected spots are sure to surprise and delight. Embrace the season by dining in a yurt or in a rooftop igloo at Seattle's Maximilien Restaurant atop Pike Place Market. If you long for warmer climes, invoke a tropical vibe at a classic tiki bar such as San Francisco's Tonga Room, the Golden Tiki in Las Vegas, or the Captain's Cabin at Hula's Modern Tiki in Phoenix. And if you just can't resist the lure of scoring the most coveted table in town, book early so that you can enjoy the mouth-watering menus at these top culinary destinations.