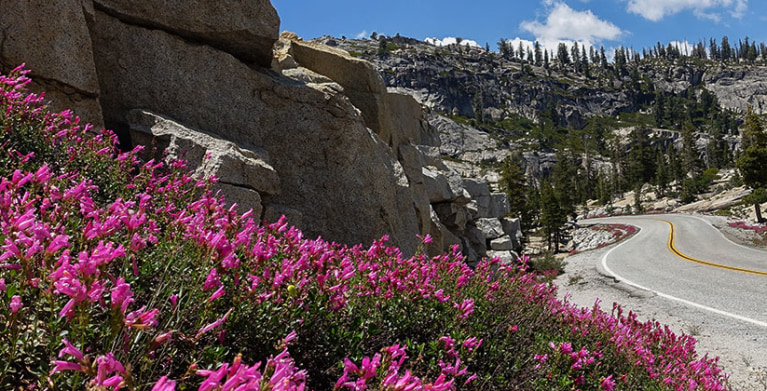 California DMV Services
Head to your local AAA office to take care of many common DMV tasks.
AAA Members can take advantage of over-the-counter DMV services at all AAA offices in Northern California. Members can renew registration, file a transfer of ownership, request duplicate license plates, and more.
We recommend calling your local AAA branch to confirm availability of DMV services. Some locations accept appointments.
What DMV services does AAA offer in Northern California?
---
The following DMV services are available at AAA offices in Northern California:
Apply for and pick up disabled license plates and temporary placards
Duplicate license plates
Duplicate registration certificates
Duplicate title
Out-of-state transfers to California for most automobiles and light commercial vehicles
Personalized license plates
Registration renewal
Reinstate registrations suspended due to lapse in insurance
Replacement registration stickers
Temporary operating permits
Transfer of ownership
In Northern California, over-the-counter DMV services are available in AAA branches to Members only.
Limited-service DMV Now kiosks are available in some AAA locations (see below). These self-service DMV kiosks accept credit and debit cards for payment; additional fees apply.
What do I need to complete my DMV tasks at AAA?
---
Bring the following with you to the AAA office:
Valid AAA Membership Card
Valid driver's license, government-issued ID, or DMV ID card
California DMV paperwork. For vehicle-specific transactions, your name must be on the vehicle title or registration paperwork.
Your payment for DMV services. Credit cards, debit cards, and cash are accepted for most transactions.
Effective March 1, 2021, a fee of up to 1.72% will be charged by AAA NCNU when you pay for a CA DMV transaction by credit card. This fee is charged to help cover our costs for processing credit card payments that are made for CA DMV transactions. The fee does not apply when paying by cash or debit card. We do not accept payment by check.
Which DMV Services are not available at Northern California AAA branches?
---
The following services are not offered at AAA offices. Make an appointment with the California DMV by calling 800-777-0133 or visiting dmv.ca.gov.
Permit and license tests
Smog check
New vehicle registration
Dealer transfers
Real ID
Vehicle safety inspections
Correctable violation (fix-it ticket) signoff
Salvage certificate
Original/new vehicle transactions of any type
Out-of-state transfers for any off-road vehicles, motorcycles, or vessels
Select correctable violation payments
Out-of-country vehicle (grey market) conversion
Print out driver history reports
All other DMV Services not available at a AAA branch
Northern California AAA locations with DMV services
Please call the office you plan to visit to confirm the availability of the over-the-counter or kiosk services you need.
What AAA Members Have to Say
---
Certain restrictions apply. DMV services offered may vary depending on location; please contact your local AAA office for details on available over-the-counter and/or kiosk services. In Northern California, over-the-counter service available to AAA Members only. Select offices have limited-service DMV-in-a-Box kiosks available for non-Member use. (DMV charges a fee for kiosk services.)